I'd like to introduce you to Jessica Hayes, a hands-on professional who is passionate about People, Company Culture, and Talent and loves working in diverse, kind and exciting businesses. You may have seen her on a panel, or presenting at European and international events on how to positively influence culture, strategise your HR function, improve candidate experience, and generally be a kick-a$$ HR manager.
Therefore, we decided to interview Jessica to give us some useful tips and insights to help us understand how culture and diversity can shape a company!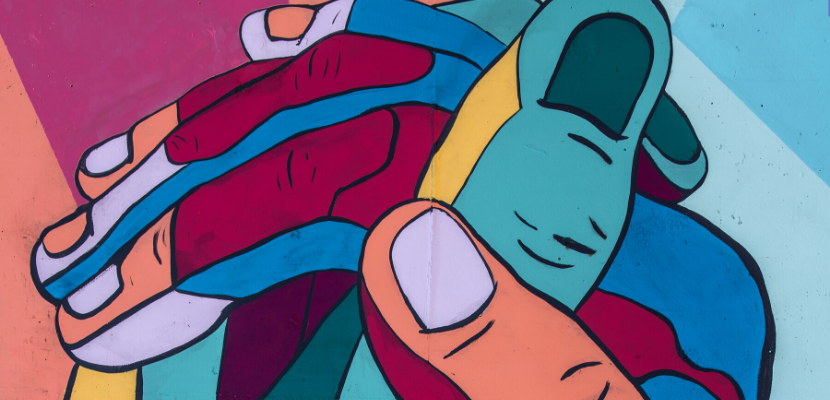 Before we delve into the details of this interview, could you explain a little more about your work with Being People London?
For the last 5 or so years, I've been working with tech businesses in Europe to help them articulate and act on their People and Talent strategies. Understanding how to use your principles, values, and behaviours of an organisation as a competitive advantage. I've worked with businesses from 10 employees to 2,000, and it has been one of the greatest joys of my life to be a part of so many wonderful businesses and teams!
Why do you think cultural diversity plays an important part in building a company's culture?
Cultural diversity is absolutely essential in building a successful modern business. The world is globalised, and rich with cultural importance in every element of our lives. This means we need diverse perspectives to help us understand and overcome business challenges – it's simply not enough to view what we need to achieve as a business through a single lens. This is why I really believe in intersectional diversity, and amplifying voices of underrepresented cultures, ethnicities, socioeconomic backgrounds and those with different lived experiences.
Businesses which encourage diversity of thought, and really make inclusive spaces where it is psychologically safe to question and challenge the status quo are the ones which will be successful in 10, 20 years time.
When did you gain an interest in becoming an expert HR Manager?
Funnily enough, I studied Journalism and Communication – I wanted to be a poetry editor! I had worked in HR during one of my internships at University and I just really loved it. I have been there ever since. However, I did see that it was an industry so ready to be shaken up a little, and I've really enjoyed it as People Teams I've known have learned so much off of engineering, product, and creative best practice to become a truly strategic and commercial executive function.
What are your tips on how to positively influence company culture?
If your workplace isn't psychologically safe, you simply aren't getting the most out of your team. Building a trusting, safe, and inclusive environment where praise and criticism are given freely, and feedback is the backbone of improvement is hard – and it's particularly hard for founders!! Letting go of ego, and building a trusting team, with permission to do great work as they see it, is a challenging experience. I encourage anyone to read, "Powerful" by Patty McCord, "Grit" by Angela Duckworth, and "Radical Candor" by Kim Scott.
Do you believe HR software can contribute to building a strong company culture?
It helps for sure! HR used to be a really laborious, difficult, administrative work culture… it's part of what held the function back from being really, truly strategic. There is so much wonderful tech out there to improve engagement and data (peakon), training (sunlight) and mental health (Unmind)… I encourage you to use the tech around you to become more strategic, release yourself from admin! Also – tech helps you be meticulous, another great trait for any HR professional.
Was it necessary to make changes to the company's culture during the global pandemic?
The global pandemic has changed lives in ways we could never fully understand. This is only further complicated by the challenging circumstances around the world right now, economically, politically. Black Lives Matter has (rightfully) become a key focus around the world, and we are out on the streets advocating for equality and inclusion. People need support. Work isn't the only thing on people's minds right now, although for many it can be a safe place, a sanctuary, and something to contribute towards a better world.
How did you manage this change effectively?
I take the responsibility of looking after my team very seriously, and there is no right answer to how to react in circumstances as ambiguous and challenging as these. Cultures will change, output may stutter, and it's important to make decisions as informed as you can – but I would urge all HR leaders out there reading this to not be too hard on yourself; be human, be kind, and do your best to look after your team during these challenging times.