Many startups and other small businesses often stumble upon ample difficulties when it comes to managing their employees and HR tasks, these HRM problems only worsen as the company starts to expand,  making processes usually carried out by HR managers, time consuming and difficult. Therefore, Factorial created a well designed, friendly to use cloud based solution to help automate all these timely, outdated, manual tasks so your company can focus on what really matters- the people!
I'd be delighted to introduce you to Sophie Metcalf, a HR manager who is highly experienced in multi-industry and large-scale start-ups as well as corporate and entrepreneurial businesses across complex business structures. Sophie brings over 15 years of HR management expertise and excellence, working for recognised brands including SimplyBiz Services Ltd, Verbatim Asset Management, The SIPP Broker and more!
In this interview Sophie will reveal some useful HRM tips and insights, whilst also touching on Equality, Diversity and Inclusion (EDI), in light of the topical Black Lives Matter… Keep reading to find out more!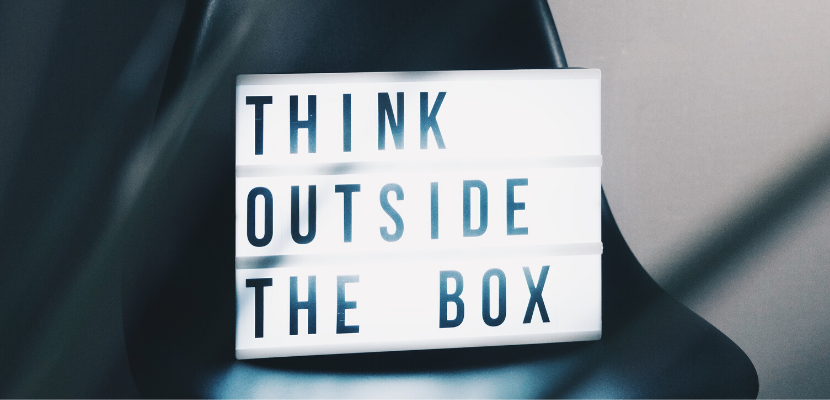 What advice would you give to successfully manage HRM in large scale startups?
S: I think it's about being clear what your priorities are from the beginning and having an agile plan to achieve this. Do you want to define the culture and feel of the business from Day 1 or let it evolve gradually as this will affect how and who you recruit. Be clear about whether you want HR to be transactional in nature or have a place at the table in developing the overall business strategy.
Think about whether you want internal or external HR; both options have their own advantages and disadvantages – as a minimum you should have clear policies, procedures and handbooks and these can be bought "off the peg" but you might want to engage with HR from the beginning so they understand how the people function can add value to the business/ organisation.
Something I have seen happen over and over is that lack of value is placed on HR and the people function; don't assume it is all about contracts and disciplinaries. HR are the experts in people, many HR professionals hold degrees in areas such as psychology (both business and people), come from the teaching profession or have been successful managers in their own right. Tap into their knowledge, respect their experience and work with them to create successful outcomes.
Have you adopted HR software to implement effective HRM practices across company's for which you have worked?
S: Software is an interesting question – there are so many different companies out there offering solutions it is sometimes hard to know where to look. I've used Absence Management tools, Payroll tools and Performance Management tools in the past and never really found one that meets all of the needs of a business.
J: Factorial's software integrates many features all in one place, making it totally accessible both in the office and from remote locations, ensuring time frames are met during busy periods. Additionally, to those mentioned we also offer Time Tracking, Document Management, Employee Onboarding and ATS. Finally, the ease of use leads to a smooth and efficient delivery on a daily basis. Would our offering perhaps be of interest?
S:  One of the challenges I  have experienced is that there doesn't seem to be one piece of software that  covers everything; what is missing here is the ability to Performance Manage and carry out payroll and this is common across most software providers. Where you have to use multiple systems there is too much margin for error in duplicating information, having mismatched information, the time taken to compare between different systems.
Can the use of HR software solutions assist in building strong relationships in the workforce?
S: I think if the right software solution is embedded well it can add great value. We only have to look at Microsoft Team and Zooms since March. Until we are forced into a situation of having to do something we don't always realise how useful it can be. The way in which it is used is just as important as what software is used. I think any HR software solution has to be a number of things; easy to use (for both HR, managers and end users); collect the right data for the organisation; have the ability to filter and cut data as needed; and create cost efficiencies in terms of the time needed to achieve the right result. Data is king and this is starting to filter through to the HR profession, the more meaningful data we can gather the more we can tailor the employee proposition.
How can HR policy raise awareness and help manage the sensitivities surrounding racial inequality at work?
S: This is a really important topic at the moment; as a people profession we have been struggling with equality and diversity for a long time and what this really means for everybody. There have been so many "initiatives" it is time to get this right. Unfortunately it is not an easy challenge to solve and policy isn't enough; it has to be embedded in an organisation's and society's values. Understanding the profile of your employees is a starting  point in understanding potential challenges but this is going to take a while to get right.
J: If HR software was able to support EDI in the workforce, would you consider its use for your daily work?
S: I think any software that can support the EDI agenda is vital. We need to understand the profile of our employee base and software can help in building that knowledge, supporting in communication and building an appropriate culture of values and behaviours.
Register with Factorial for free to manage all your HR processes in one place!