Artificial intelligence is now very much in the mainstream. In the 'Future Workplace AI' 2019 global study by Oracle, it was found that "50% of workers are currently using some form of AI at work, compared to 32% last year". We've seen a huge surge in development and AI has now evolved into an uncanny human-like conversationalist. As a result of these advancements, AI is capable of undertaking more complex day-to-day activities and really helping businesses to excel. 
Yes, we can now automate a whole host of processes. However, there are still a few things AI just simply can't do as well as a real, living, breathing human can do.  
In this article, we consider how AI is impacting the world of HR. We look at: 

What is AI and ChatGPT? 
Artificial intelligence (AI) is essentially a type of computer science. Within this field, experts develop machines that approach and undertake tasks in the same way a human would. AI can automate and even enhance processes, which is why it's been such a huge hit in the world of business. It's used in many different ways across a variety of industries, from robotics in healthcare, to image processing in security.
One of the common ways we see AI in our day-to-day life is with chatbots and AI assistants (one word – 'Alexa!'). But there's a new online AI assistant that's more intelligent than we've ever seen before. Unlike its predecessors, this new AI assistant gives the impression of being truly sentient. 
Launched by OpenAI in November 2022, this new AI assistant is called 'Chat GPT'. This stands for 'generative pre-trained transformer' and – without getting too technical – it uses natural language processing (NLP) which is designed to mimic human conversation.  
How is ChatGPT Changing HR?
The world of HR has been changing rapidly to keep up with digitalisation. AI and ChatGPT are taking this one step further. Not only is HR moving on from paper-based processes, it is being propelled into the future with artificial intelligence. AI means HR can now automate and streamline mundane, day-to-day tasks. 
This is freeing up considerable time within the HR function. AI has enabled HR to delegate tedious administration and focus on the strategic direction of the organisation. The HR team will have additional capacity to look outward and not simply be driven by the transactional or the need to be reactive.  
How Can ChatGPT be Used in HR? 
Let's look at some of the ways artificial intelligence could be used in the HR function: 
HR assistant 
The role of an HR assistant is to support day-to-day queries, often acting as a first point of contact for employees. Chat GPT has the potential to support all elements of this role. The chatbot could provide answers to low-level queries, for example, "how many days' annual leave am I entitled to?" or "how do I update my emergency contact information". These transactional requests can be fulfilled seamlessly by an AI chatbot. 
Recruitment 
Chat GPT could even support aspects of the recruitment process including the initial screening of applications, creating an interview schedule and putting together interview questions. Recruitment can often be an area of HR which takes considerable time to do well. However, it can become monotonous going through the motions with the same processes required for each campaign. Chat GPT could undertake these repetitive processes and take the pressure off HR functions. 
In addition to this, an AI assistant can entirely remove the risk of unconscious bias affecting the recruitment process. This alone would strengthen decision making in recruitment. 
Employee engagement 
An AI assistant could even support more 'proactive' aspects of HR and allow HR teams to make a real difference to the culture of an organisation. Chat GPT has the ability to create questions for engagement surveys, analyse the results and even create an initial recommended strategy with the data that's been collated. This demonstrates the way AI can be utilised for innovation. The strategy generated by Chat GPT may not be the finished article, but it will undoubtedly be an excellent starting point. 
Management of people records
Data management is a tiresome aspect of HR. The process of cleansing data can be extremely challenging and requires a lot of concentration – not to mention that the activity itself can be quite dry. The team member allocated to this task can therefore become disengaged with the role. However, delegating this element to an AI assistant means that data entry and record management will be accurate and continually monitored, without draining a real-life HR assistant.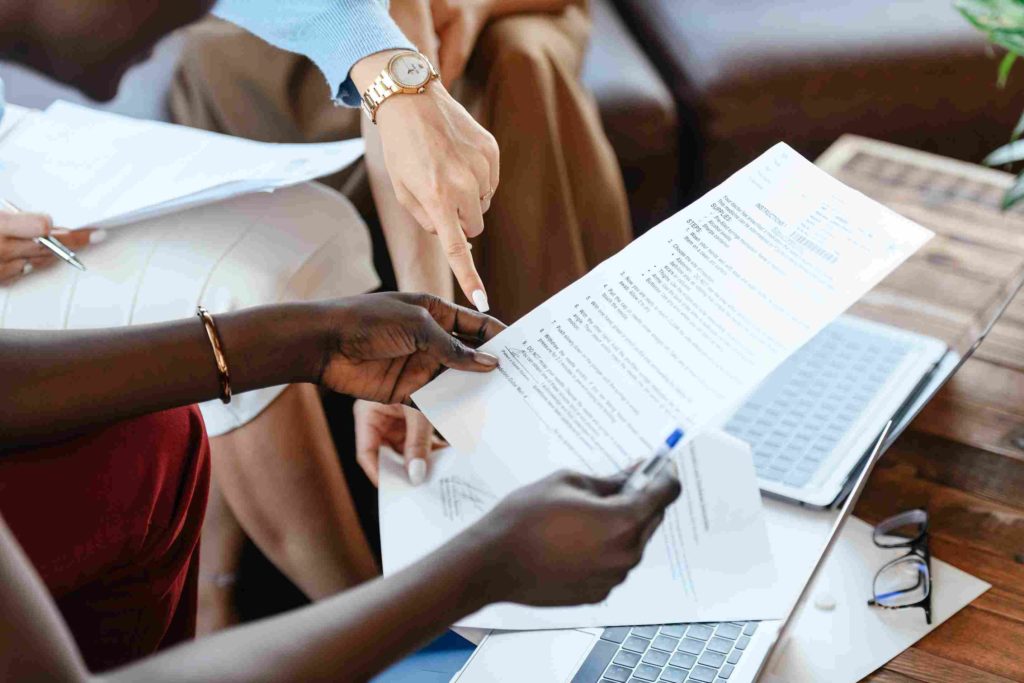 Support in EDI 
EDI (equality, diversity and inclusion) is also a key focus for organisations in 2023. AI can certainly support this area of HR too. Chat GPT could monitor diversity data, answer employee questions about EDI policies and initiatives and help to develop an organisation's EDI strategy.  
What are the Advantages of AI and ChatGPT in HR?
Incorporating the technological advancements of Chat GPT and other AI chatbots means that HR teams will be able to invest and utilise their time in the best way. The focus can be on people over processes. Being able to focus on challenging questions rather than transactional queries will revolutionise the way HR functions operate. With AI undertaking the HR daily routine, HR teams will have time to: 
Develop employer brand. 

Communicate their vision, values and goals and embed these. 

Interrogate and improve existing HR practices.  

Promote key pillars of HR (such as learning and development).

Boost innovation.   

Brainstorm solutions to issues flagged through engagement surveys.

Produce thought-provoking communications and educate their organisation.
HR doesn't have to be 'back office'. AI can take the lead on the HR rigmarole and HR leaders can spearhead creative initiatives to support the growth of their business.
What are the Disadvantages? 
There are still limitations – we're not 'there' just yet. So, it's important that organisations don't become over-excited by the prospect of cost-saving and flippantly replace their teams with robots. 
Artificial intelligence should not be used blindly or circulated without sense checking. For now, AI should be a starting point. We still need real people behind the AI reviewing the quality and ensuring it's fit for purpose. 
AI also has the tendency to throw out strange anomalies every now and then. Technology has glitches so having a backup is key. 
AI can sometimes be quite detached and clinical, forgetting the nuances of human behaviour. In a business function that is intrinsically about people, it's important that we don't entirely lose that 'human touch'. We still need to show empathy and provide real human contact, which Chat GPT simply wouldn't satisfy. 

Ultimately, artificial intelligence can't replicate relationship-building which is a key focus of HR. HR is often known as 'people and culture', so removing the 'people' part would be problematic. There are many intricacies of human behaviour that ChatGPT may not be able to respond to. People sometimes say things they don't mean and it can all be down to tone. This skill is intrinsically human. 
Cost is another major barrier. According to a CIPD study, this was the main deterrent cited by HR professionals. Although AI is becoming more and more mainstream, it's still a pricey option and without a doubt an investment. In the current economic climate, many organisations may struggle to justify the cost with an instant return on investment. 
Should we be Worried or Excited? 
It's fair to say that AI will certainly revolutionise the world of HR. As it stands, the changes will be mostly positive. 
Many are concerned that AI will compete for 'human' jobs, yet the results from a Gartner study should ease these concerns. It found that AI would likely create 2.3 million additional jobs – significantly more than the 1.8 million predicted to be eliminated. HR will still need real people for creativity, innovation and interpersonal skills. 
However, AI has the ability to free people up to focus on the more important aspects of a company. AI is the future; instead of resisting, HR should adapt, embrace and learn how to use it to support goals. 
Begin your digital transformation today by checking out Factorial HR's products and solutions to automate some of your processes and help your HR function take a step towards the new digital era in business. 
✅Try it out with our 14 day free trial!