FinTechs are the new kids on the block, combining two diverse echelons of the corporate world. They're part traditional, highly-regulated financial services and part tech start-up. FinTechs are highly automated by nature and often have aggressive growth strategies. Specialised HR software can support these goals and help to achieve these ambitious targets.
In this article, we'll explore how to leverage the best HR management software and HR platforms to overcome the challenges faced by the FinTech industry.  
What is a FinTech?
The amalgamation of 'financial' and 'technology', a 'FinTech' is described as 'computer programmes and other technology used to support or enable banking and financial services.' As businesses, they do precisely that. Leverage the power of technology to make traditional financial services more accessible using software.
They've been a hot topic for a few years now, attracting the interest of venture capitalists, customers and talent alike.
What is HR Tech?
Not surprisingly, HR software is also technology-led. It describes the use of software to automate the human resources function within businesses. It's an umbrella term and can describe the technology that looks after payroll, talent acquisition and management, performance, time management, company benefits and everything in between.
The HR Tech industry, like FinTech, is challenging traditional business processes and is using technology to improve the ways we live and work.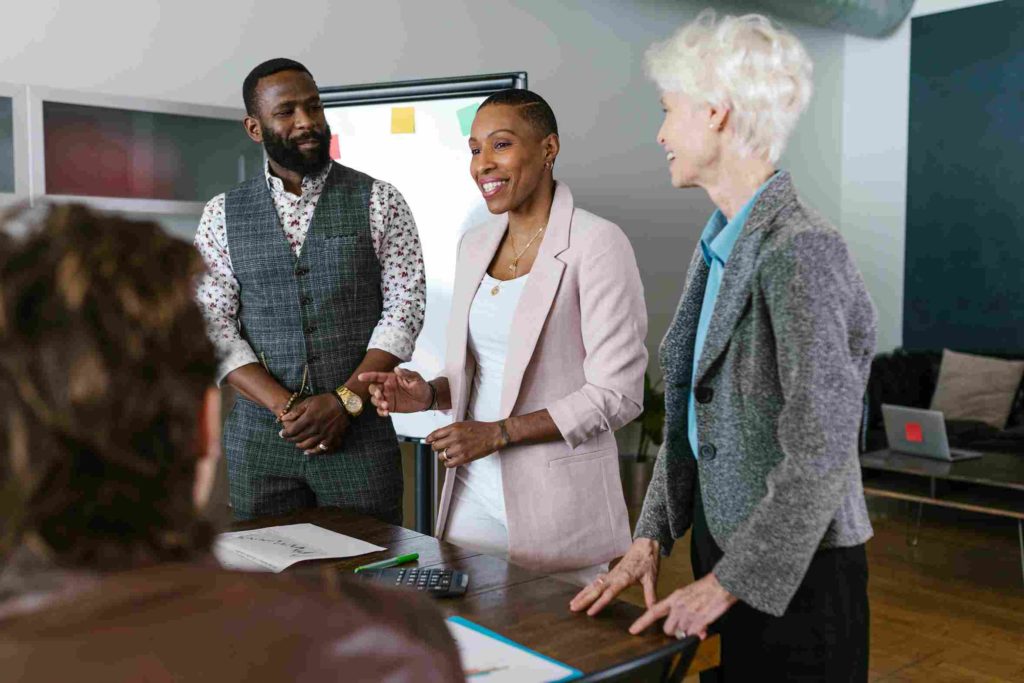 The HR Challenges Facing FinTechs
There are HR challenges facing every industry at the moment. Global events can often pave the way for cultural change, and the pandemic altered how people work and think about work. A shift in priorities led to the 'The Great Resignation', which ignited the ensuing talent wars and saw trends like 'quiet quitting' emerge. Now, the cost of living crisis rumbles on, and businesses and their employees face new challenges to contend with.
FinTechs, while facing the same challenges that many other businesses do, also struggle with their own unique set of problems as a relatively new industry.
People AND Technology
Whilst FinTechs identify with the stereotypical rule-breaker, challenger-brand characteristics of the tech world, they are also rooted in financial services which are much more regulated and traditional. 
FinTech is also a highly people-led industry, built on relationship management and customer service. They are, by their very nature, a paradox. Culturally, this makes it difficult for businesses to find their identity, which is integral to attracting and retaining talent.
Supporting High Growth
The FinTech industry is busy. Businesses are competing for customers and for talent, all while trying to grow at breakneck speed. The challenge for many companies is sustainably growing the business, while maintaining their culture.
This gives rise to a need to hire quickly but the right people. And once they're in, making sure they stay! Cutting corners can lead to all sorts of disparities – from pay to growth opportunities and internal policies, all of which are needed to support a growing business.
Finding Good Leaders
The FinTech industry is a relatively new sector. While this means it has all the excitement and promise that new frontiers often do, it can make it challenging to find strong leaders.
Business leaders are often born from years of experience in a particular industry. As the establishment of the FinTech industry is so recent, it hasn't been around long enough to produce 'traditional' leadership figures. As a result, FinTechs need to look to leaders from other industries or grow their own.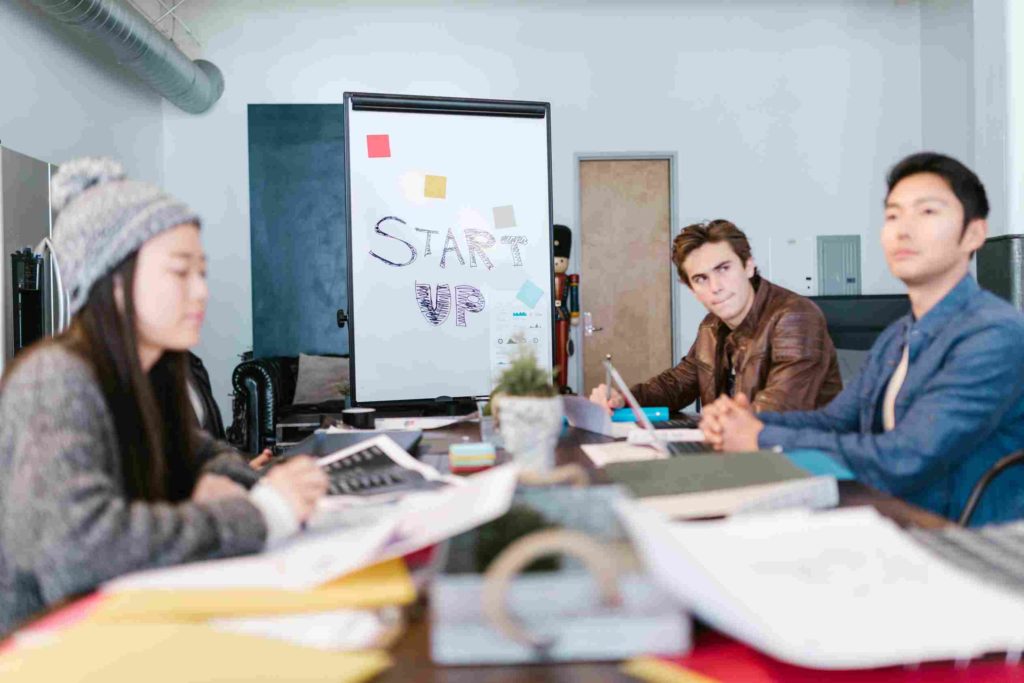 6 Ways HR Software Can Support FinTechs
Build Your Company Culture
According to LinkedIn's Workplace Culture Report, 86% of millennials would take a pay cut to work in a business with values that align with their own. This reinforces what most leaders already know; positive culture is a differentiator in a crowded market for talent.
Building a solid company culture means defining an authentic statement of company goals and values. Software for HR, such as Factorial, can help FinTechs do this in a multitude of ways, for example: 
Automated

performance reviews

make

career path progression

fair and predictable. 

Employee communication platforms encourage the exchange of praise and constructive feedback. They can also send alerts companywide sharing opportunities for development. 

Internal Communication and Events

tools keep your team on top of the latest news and events.

Customisable surveys and eNPS gauge employee sentiment and gather feedback to improve your company culture. 

In-built

HR Reports and Analytics

tools track cultural shifts with KPIs.



Millennials are the fastest-growing segment of the workforce and also represent a high percentage of the makeup of many FinTechs. The demographic has seen many shifts from the previous generation, one of which is their attitude to long tenures. Millennials are more likely to move positions on average every two or three years. Within the FinTech industry, this is even shorter, with the average term at a meagre 1.4 years.
The cost of employee turnover is reported to be as much as 33% of an employee's annual salary.  FinTechs can cut costs by breaking this cycle and focusing on nurturing employees through performance management.
HR software can help your company leaders focus on employee growth and development by: 
Providing performance evaluation tools to help employees recognise their value in the workplace. 

Automating employee performance reviews to gain insight into your workforce and support employee development. 

Allowing managers to personalise performance reviews so that development plans and objectives are tailored to each individual.  

Integrating performance management with data analytics so employers can create custom reports to track employee development and help individuals improve. This data can also be used to reward top-performing employees and encourage further hard work. 

Measuring company and employee objectives with an OKR methodology.

There has been a boom in the use of data to help people make smarter business decisions, and HR technology is a rich resource of employee data. A Deloitte study found that, although 74% of HR and IT executives rated cloud-based HR technology as important, only 26% said they used technology and analytics effectively.
Accurate data and reporting have the power to streamline processes, improve training and development, recruit more efficiently and optimise hiring for your business.
These are some other ways to think about using HR systems to get the most out of your data:
Streamline and improve recruitment and onboarding processes by measuring talent pools' success, diversity in hires and pay disparity.

Enhance compensation and benefits to make your benefits work for your people.

Generate reports on the return on investment by tracking what's being used and what isn't.

Track performance and engagement in the business by measuring output, absenteeism and presenteeism in different areas. This allows you to focus attention where it's needed.

Review and improve learning and development resources by measuring their impact on employees' progress and performance.

Scale Effectively
Unfortunately, the quick fix and 'hire as you go' recruitment approach doesn't support a robust growth strategy. Hiring needs to be thought through and methodical, with effective processes and resources for onboarding.
Scale-up businesses also need to remember that when they're growing, they're in a perpetual state of change and must adapt their methods of operation to move successfully to the next stage of development. Managing the business isn't the same as when it was founded, nor is it the same as when there were 30 or 50 employees. This will hold true for every stage of the business as it keeps expanding.
HR software systems can help businesses scale and onboard by:
Automating onboarding processes. For example, allowing HR teams to create structured task flows and assign tasks to new employees with a few clicks. 

Preparing employees by integrating them into their role quickly and ensuring a productive start.

Personalising onboarding to each individual using personal information centralised within the HR platform. 

Stay Secure
When part of a growing business, protecting employee data is as crucial as protecting customer details. The risk of data breaches is significantly higher with unsecured files or paper documents.
A centralised HR software platform will save all your essential data to the cloud and ensure you're abreast of changing privacy laws. This is one less thing HR teams need to worry about.
Factorial even allows employees to sign legal documents digitally with e-Signature. Multiple people can sign one document and share it through an automated workflow. The best part? It's all protected by a powerful encryption system.