Interviews can be a daunting experience for everyone involved. Interviewing is a skill that takes time to develop and to be able to interview someone well comes with experience. The main responsibilities of an interviewer are to identify the most suitable person for the role and also to create a positive candidate experience. Part of this involves providing interview feedback in a sensitive and constructive way.
In this article, we'll guide you through how to do so, talking through:  
What is Interview Feedback? 
Interview feedback is a summary of how a candidate has performed during an interview process. Feedback can be provided when a candidate is offered a role, although it's less common for someone to ask for detailed feedback when they've got the job!

Constructive feedback is mostly given to candidates who haven't been successful at interview. This is a way for candidates to understand where they may have fallen short or been pipped to the post by another applicant. 
Hiring managers should make notes during the interview process, outlining the candidate's responses and the rationale behind the final decision. Interviewers will usually refer to these notes when providing feedback and talk through their decision-making process. 
Interviewers have the difficult task of delivering feedback sensitively and authentically whilst also giving constructive advice for the future. This can be a tricky balancing act and one that's hard to master. After all, no one likes being told they haven't been given the job, right? 
A feedback form (also known as an interview scoring matrix) should be standardised. A set form will ensure your recruitment process is fair for all applicants. A consistent approach is essential. Without it, it would be difficult to compare candidate answers and ultimately decide who might be the best person for the role. Comparing apples for apples during the decision-making process will make it more straightforward for the interviewer.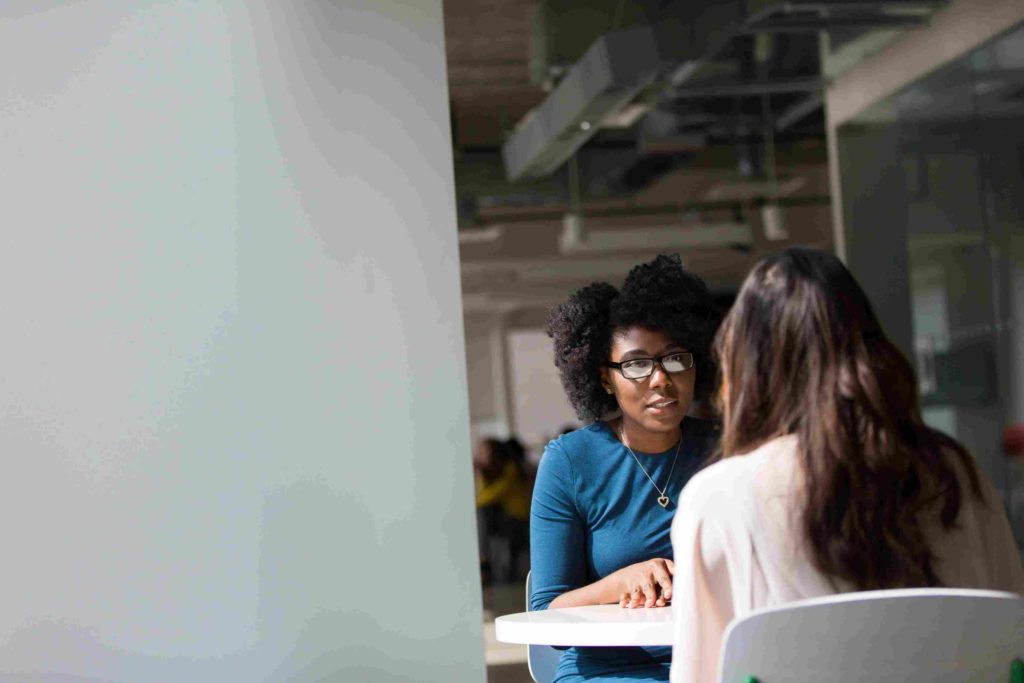 Top Tips for Providing Feedback
Good interview feedback should be:
Constructive

. Feedback should always be valuable. Interviewers should outline how the candidate might look to improve and what areas they need to focus on. 

Timely.

Interviewers shouldn't delay providing feedback. Communicate this to your candidates as soon as the process has concluded and the decision has been made. 

Fair and honest.

There shouldn't be any sugarcoating involved. That doesn't mean to say you can't deliver it delicately or be sensitive to a candidate's feelings. But telling them they are good at something they really have no experience in isn't helpful for anyone. 

Accurate.

This is where a standardised interview feedback form comes in handy. It's no good trying to recall which candidate said what from the top of your head. This can lead to incorrect feedback. 

Sensitive.

Interviewers should be mindful of a candidate's emotions. Feedback should be delivered in an empathetic way. Interviewers should avoid 'personal' attacks, but focus on skills, knowledge, and experience. 

Professional.

Sometimes candidates can take the news badly and that's understandable. Interviewers should always remember to avoid getting drawn into the emotional or personal aspects of the conversation. Interviewers can demonstrate empathy without getting sucked into a debate about why a candidate wasn't right for the role. 

Specific

. Using a scoring matrix so you can evidence your rationale can be really helpful when referring back to the interview notes. This will remind you which areas they fell short in.

Helpful.

Interviewers could go above and beyond in their feedback and offer suggestions. This could relate to other more suitable opportunities within their organisation. Or perhaps lines of work a candidate hadn't thought of that could really suit their skillset. 

Interview Feedback Examples 
Constructive feedback should be framed in a way that is received well and enhances the candidate's experience!  Here are a few examples of interview feedback for unsuccessful candidates. 
Constructive Feedback
Bad example: "You just weren't the right person for the job."
Good example: "We felt that, although you came across as very confident during the interview, you lacked first-hand experience of selling on a B2B basis."
Sensitive Feedback 
Bad example: "We really weren't impressed with your understanding of the technical platforms."
Good example: "Although we could see that you are eager to learn, unfortunately, you don't yet have the level of knowledge we'd expect for a Senior Developer."
Specific Feedback 
Bad example: "You don't have the right experience." 
Good example: "Although we were very impressed with your CV and background in hospitality, we felt you lacked experience in event management specifically. For this role, we need someone who has had at least 12 months where they've had hands-on experience dealing with clients and operations teams."
Helpful Feedback 
Bad example: "I just don't think you're right for customer service."
Good example: "During the interview, you showed a real passion for organisation – have you ever considered a non-customer facing role where you could utilise that skill? We have a warehouse position available if you'd like to consider it. I'd be happy to send you more details."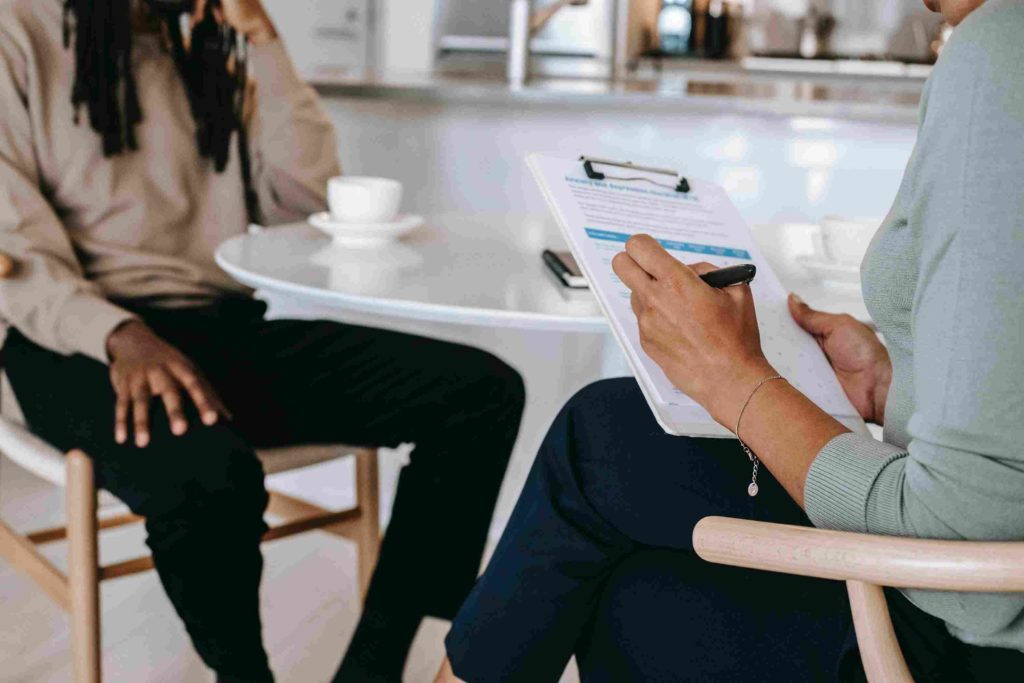 How Should Feedback be Communicated? 
It's always useful to simply ask the candidate during the interview process. You could ask them how they would like you to contact them following the conclusion of the process. If they don't have a preference, here is how you should communicate your feedback: 
A call.

This is always best.

An initial telephone call to your candidate will demonstrate that you have valued their time and you acknowledged how much they have invested in the process. Although the news may not be good, you wanted to personally thank them for taking an interest in this role. 

An email.

A follow-up email can then be sent to your candidate outlining exactly why they weren't offered the role, whilst offering a further conversation to discuss this in more detail if they would find it useful. 

A letter.

Although less common nowadays, sometimes it may be appropriate to send a letter with feedback outlining why a candidate was unsuccessful. This could be suitable for candidates who are less tech-savvy. 
What to Avoid When Giving Feedback 
Do not discriminate.

Be careful not to be discriminatory in your answers. For example, don't tell a candidate they didn't get a job because you offered it to someone "younger" who would be "stronger and quicker". This would be direct age discrimination and would more than likely land you at a tribunal. 

Do not only give criticism.

Although it's important to be honest in your feedback, it's also important to be encouraging too. You don't want to risk alienating your candidates. Try to sandwich bad news with pieces of positive feedback too, for instance about their attitude or potential. 

Do not make it personal

. If a candidate tries to argue with you about your decision, remember to remain professional. Interview processes can be emotionally exhausting for candidates and sometimes that can result in them becoming distressed when they're given a 'no'. Don't get drawn into a debate. 

Why is Feedback Important?
Providing constructive feedback has many benefits, not just for the candidate but for the interviewer and organisation too. Here are just some of the reasons why you should always provide feedback to candidates: 
Improving employer brand and reputation
'Ghosting' has become all too common in recruitment. To be 'ghosted' means you don't hear anything following an interview process. On average, it can take up to 10 hours to properly prepare for an interview. This doesn't even take into account the time spent travelling to and attending the interview itself! So it's understandable that candidates become frustrated after being met with radio silence.  
This can have a direct impact on how your organisation is perceived externally. Having a good reputation will, in itself, attract top talent to your organisation.
Building a talent pool 
A key responsibility of any interviewer is ensuring the candidate's experience is a positive one. When your candidate is hit with a metaphorical red 'X' without a reason, this can leave a bitter taste in their mouth. Will this candidate apply to your organisation again? Probably not. 
When interviewers are mindful of the candidate's experience and make a conscious effort to communicate bad news in the best way possible, there's a higher chance candidates will take some time, work on themselves and come back again. This will open up talent pools for your organisation and ease the recruitment process at your company. 
Assisting the decision-making process
Interview feedback doesn't just help the candidate, it also helps the interviewer. If the interviewer is of the mindset that they need to be able to justify their decision, they will look at the selection process and criteria more rigorously. 
Scrutinising the skills needed for the role will aid the decision-making process as the interviewer will need to reflect on what's important and what skills are essential. Interviewers will have to think more closely about which type of candidate and which skillsets are right. Getting the right person for the job will also have a positive knock-on effect on your employee turnover metrics.  
Streamlining Your Recruitment with Factorial  
Factorial HR can help you streamline your recruitment process and enhance your candidate experience. We have free built-in templates and automatic responses so your candidates know exactly where they are in the process at all times. Take a look at our ATS today to see how we can help to streamline your recruitment process. 
✅Or, try Factorial out yourself with our 14 day free trial!