The current labour market is challenging, so employers must work harder to attract and stand out. Benefits such as flexibility are being actively sought after. Employers have to think hard about making their organisation a great workplace, or at least better than the 30 other companies hiring for the same role. As a result, organisations now must actively market their company brand to prospective consumers and their employer brand to prospective employees.
Research by CareerBuilder shows that 67% of candidates would accept lower pay if the company they were applying for had a positive reputation, which shows the power of a strong employer branding strategy.
But how do organisations create a great employer brand?
What is Employer Brand?
'Branding' is usually synonymous with the marketing team. However, it can also be used as a force for good in other business areas. Essentially, employer brand is how you market your organisation to candidates and tell them why it's a great workplace.
It's what others think of your organisation or what comes to mind when they see your organisation's name on the job boards – your organisation's external reputation.
This reputation has the power to attract candidates from outside the organisation and also to build engagement amongst your existing workforce. Organisations are now carefully curating their employer branding strategy by considering what makes them an employer of choice and subsequently celebrating these qualities.
An employer brand comprises an organisation's values, benefits, culture, and work environment. Each aspect of the business will join up to make an overall perception. If one area exceeds all expectations, it can't undo poor performance in another area – it all comes together in one big snapshot of the organisation.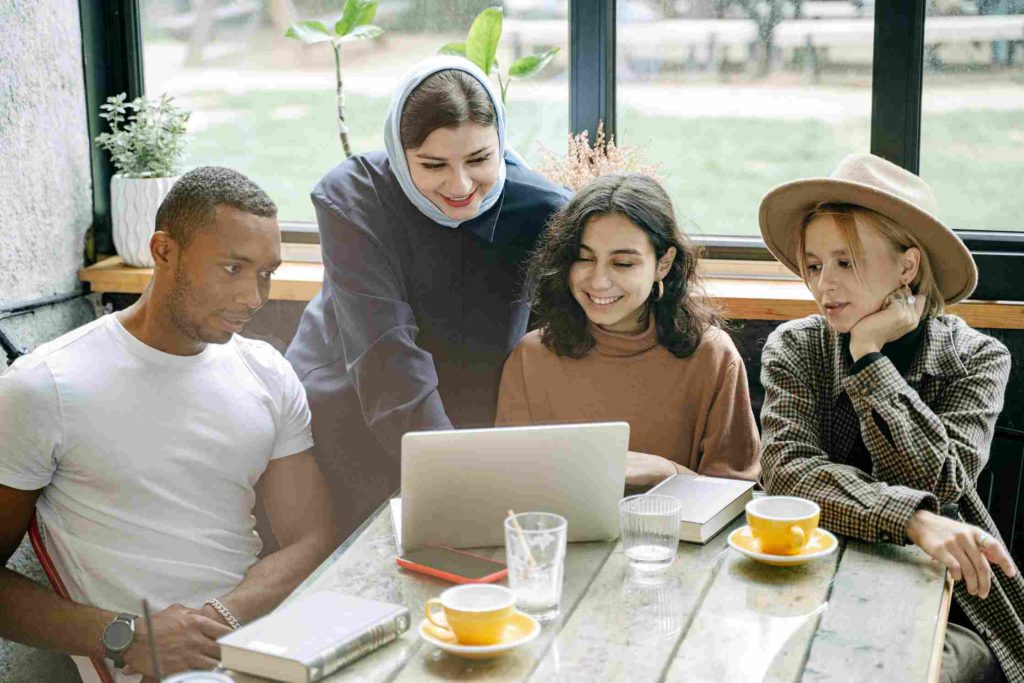 What Does Employer Branding Look Like in Practice?
As we've just looked at, employer branding comprises many different elements of how an organisation operates, from the perks to the day-to-day working practices. Let's look at some real-life examples in context to see employer brands in action.
Microsoft and unlimited paid time off
A great example of an organisation getting employer branding right is Microsoft. Microsoft offers their employees unlimited paid time off and doesn't even ask them to record their annual leave formally.
However, they also acknowledge that they have a duty of care to their employees to ensure they either have the minimum annual leave entitlement or are paid for it instead. This shows absolute trust in their workforce to manage their own time effectively and is the opposite end of the scale to a micro-management approach.
American Express and flexible ways of working
Flexible ways of working also greatly benefit many employees, and American Express has shown initiative in this area. American Express has demonstrated that they can accommodate all working methods, allowing their employees to choose how they work best.
This might be to work in a hybrid way or even entirely remotely; American Express has made it clear that they are happy with whatever works for their employees.
Chewy and charity work
A great example of an organisation excelling in this part of its employer branding is Chewy. Chewy is an online pet shop that sells products for household pets and farm animals. It's renowned for its company values through a commitment to animal welfare, making the corporate brand appeal to those external to the organisation.
The company regularly engages in charity activities that raise significant funds for at-risk animals which has done wonders for the company's reputation.
SoulCycle and volunteering
Another great example of values playing a part in employer branding is SoulCycle. This organisation's vision was to enhance the work culture by offering benefits that help its employees become better versions of themselves.
SoulCycle offers paid time off to volunteer at any charity to create satisfied employees by allowing them to support a meaningful cause close to their hearts. They also orchestrate a 'SOULteering' day annually to collectively come together as a company to support local charities.
Difference Between Employer Brand And Employer Value Proposition
Although the two terms are often used in the same context, there's a subtle difference between the two. Whereas a company's employer brand considers an organisation's external reputation, an EVP (employee value proposition) focuses on internal practices.
EVP outlines what an employer offers its existing workforce regarding benefits and other non-tangible perks to make it a great workplace.
EVP is a factor when considering external employer branding; one can't exist without the other. Developing and promoting an employer brand is impossible without first understanding what employees will receive in turn for their time and effort.
Importance of a Strong Employer Brand
It's reported that 80% of HR professionals believe employer branding significantly impacts an organisation's ability to attract job seekers. Let's look closely at why your organisation needs to develop and promote its employer brand.
Attraction of high calibre job seekers
A study by Allegis Group found that 69% of job seekers would only take a job with a company that had a good reputation, even if they were unemployed at the time. That's the majority of active candidates removing themselves from your process before it's even begun. If organisations take steps to remove that barrier, they will open up a wide pool of high-calibre candidates and attract top talent to their organisation.
Reduction in recruitment time and cost
Companies with a great employer brand will be batting away candidates as they try to join their organisation. An impressive external reputation will lead to candidates actively seeking opportunities to join your team. Having a large pool of candidates ready and willing to leap will shave significant time off recruitment.
According to LinkedIn, on average, a company with a stronger employer brand than its competitors see a 43% decrease in the cost per candidate they hire. Recruitment costs, especially for companies with high turnover, can take a large bite of the profit margin. Putting in strategies to reduce the impact of recruitment challenges, such as enhancing the employer brand, would save time and considerable money.
Improves retention and boosts company culture
More research by LinkedIn reports that compelling employer branding can decrease employee turnover by 28%. This is due to the impact strong employer branding has on existing employees rather than just prospective candidates. Employees who are engaged and believe their organisation is a great workplace are more likely to be loyal to their employer and stay with them long-term.
In addition, what better way is there to boost the culture in your organisation than by creating an organisation everyone can be proud to work for? By enhancing your employer brand, you can boost your company's reputation both internally and externally.

Employer Branding Strategy
Employer branding can seriously influence recruitment processes, but how can organisations create a stand-out employer brand? Here are some important areas to look at when developing your organisation's employer branding:
Audit and understand your existing brand
To progress, you first need to understand where you are now. Review and analyse what your employees are currently experiencing and their perception of your organisation. On top of this, ask your candidates about their experience with your recruitment processes too.
Engagement surveys and quick pulse surveys following certain recruitment stages can paint a picture and give organisations a deeper understanding of the issues they may be facing and what might be hindering their employer brand. From here, we can target areas to develop.
It's essential to make data-driven decisions when looking at employer branding. Organisations should ask themselves questions like: how many applicants are we getting? What's our retention rate like? Understanding the status quo will help managers measure the impact of any new initiatives that are brought in to develop employer branding.
Changing to something as wide-reaching as an employer brand will take fine-tuning – there is no perfect recipe. Therefore, monitoring how changes are being received will help speed up the process in the long term.
As we've already highlighted, understanding your EVP is key to building your employer brand. Organisations should listen to their employees and know what they want from their organisation whilst reflecting on the overall business values, vision, and goals to ensure they are all aligned.
Compile a list of all the great things you offer for being part of your organisation. Some perks and working practices are not always expressly put in writing but can be extremely valuable for your employees. For instance, do you operate a flexible working policy and trust your employees to deliver results without clocking in and out? This is something to shout about, even if it's not a contractual entitlement!
Refresh your recruitment process
For your employer brand to look exciting, you need to think about what the candidate sees before they even apply to your organisation. Is your job adverts exciting? Is the language you use inclusive? Do you keep candidates updated at every stage of the recruitment process? You should review your recruitment if the answer is no to any of these questions.
Revamping a team page or careers page to celebrate your employees can convey a positive working culture of investing in and valuing your team. Employee testimonials can also be a great help in this area.
Could you make your page look exciting and something prospective candidates will want to be a part of? Or perhaps you could use an ATS to automate and streamline the entire hiring process?
Create great onboarding experiences
Make sure your onboarding process is welcoming and inclusive. Your onboarding process should make individuals feel valued and instantly part of the team, so much so that they want to celebrate their experience with others.
Statistics show that a positive onboarding experience can boost employee retention by 82%. The onboarding experience is also something that individuals can shout about, especially on social media channels such as LinkedIn and Twitter.
Develop Strategies With Meaning
HR Zone found that 61% of HR professionals said they would only apply to an organisation with a public commitment to EDI. This goes to show the power of external perception. Individuals want to associate themselves with organisations that strive to be better and have high levels of integrity.
EDI is just one great strategy that can drum up support and engagement. It's a growing part of the agenda of People teams, and organisations looking to develop their employer brand should look at strategies like this carefully.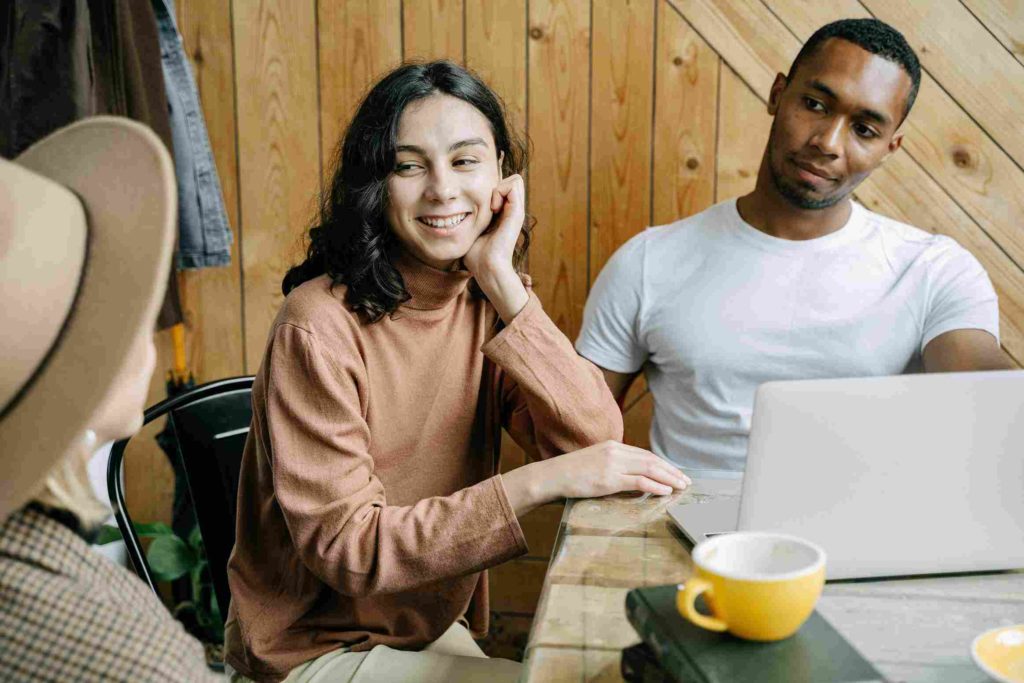 How to Promote Your Employer Brand
So, we've developed a strong employer brand, but how do you get the word out about how great the organisation is to enhance your company's reputation? Let's have a look at some ways to do just that.
Employees and prospective candidates will know if you're paying lip service to an employer brand. Organisations must be committed to building a positive reputation, which takes time and dedication. Therefore, consistency with your employer branding is critical to developing a solid reputation over time.
Organisations shouldn't become disheartened if this process is a slow burn, especially if there are some negative associations the brand needs to overcome. As long as steps are taken to keep momentum, your employer brand will continue growing.
Celebrating with those internal and external to your organisation is a great way to embed your employer brand and continue to build it. Research shows that 68% of Millennials, 54% of Gen-Xers, and 48% of Boomers look at social media accounts to assess an employer's brand to help them decide if they want to join the organisation.
Organisations should create social media posts to create excitement and build engagement – social channels are a great way to have a public dialogue. The aim is to get employees, candidates, and even other organisations to publicly share your employer's brand message, as this is how organisations build brand awareness. This is all about word of mouth.
Promote employee referrals
Finances Online research revealed that over 23% of candidates come by their new roles through employee referral, which is a significant chunk of the market. Again, employers want to create a reason for others to discuss their organisation.
Establishing an employee referral scheme will incentivise your existing employees to bring others to your organisation and act as a cheerleader for your business. This will also play a part in promoting your employer brand. Who better to champion your business than your existing employees?
✅ Try Factorial HR today with our 14-day free trial!