It's important for employees to attend work, but it's equally important for them to take time off. This might be to recharge their batteries through annual leave or simply to rest when they're unwell. As a minimum, full-time employees are required to take off at least 28 days per year. On top of that, figures released by the ONS tell us that employee absences average around six days each year due to sickness. 
For every single employee absence, there needs to be a record of why it was taken and how long it lasted. For organisations with lots of employees, this constant cycle of record-keeping may feel like spinning several plates at once.
In this article, we'll explore what is meant by time off from work, why it's important for both businesses and employees and how efficient time off management can benefit organisations.
What is meant by time off from work?
'Time off' simply means taking a step away from the workplace. But we're not just talking about annual leave; time off from work takes on many guises. Here are some of the other reasons for employee absences:
Sickness Absence: When an employee is physically or mentally unwell and unable to attend work, they require sick leave. This ensures that they can recover properly and return to work when they are fit.
Parental Leave: Family-related leave refers to leave such as maternity, paternity, or adoption leave. This also includes situations such as childcare arrangements falling through and having to take time off work to make other suitable arrangements. 
Domestic Emergencies: Sometimes, personal matters, like a broken boiler at home, demand immediate attention from employees. Time off for domestic emergencies is essential for handling such situations.
Compassionate Leave: Employees sadly also need time off from time to time as a result of bereavement or to support loved ones who may be seriously unwell.
What is time off management?
Time off management refers to how organisations record and monitor absences from the workplace.
This is typically done using fit-for-purpose leave management software to record time off. Time off management will involve not only recording the reason and duration of the absence and whether the time is paid time off versus unpaid, but it also involves other management activities. This includes the approval process and also addressing excessive levels of absence in line with company policies. 
Why is time off work important for business & employees?
Time in work is, of course, critical for business success, but it's also important and healthy to have time away from the workplace. Here are some of the reasons why time off is important not only for employees, but also for the organisation:
Avoid Burnout
Regular time off helps employees avoid burnout, ensuring they remain productive and engaged in their work. Encouraging time off also promotes a better work-life balance, leading to happier and more satisfied employees.
Boost Productivity
Well-rested employees are more productive. Research suggests that employees who take their full annual leave entitlement are up to 40% more productive.
Legal Compliance
Permitting employees to take time off ensures compliance with legislation, such as the Working Time Regulations, which require employees to take a minimum of 28 days off annually.
Who is responsible for managing time off and absences 
Employees, of course, are responsible for their own time. Employees need to ensure they take time off when they need it, be that on holiday or as a result of being unwell. However, managers and HR also have an important role when it comes to time off from work. 
Role of Managers
Managers play a crucial role in monitoring and time tracking absences. Managers need to understand their team's time off: both the length and reason for the absence need to be recorded. Managers also have a key role in ensuring their teams maintain a healthy work-life balance. Being able to see outstanding annual leave balances in their leave management system is an important part of time off management. From that, managers can discuss with employees when they should take their outstanding entitlement and manage subsequent requests.
Role of HR
Effective HR management as part of an organisation's time off processes is key. The HR team are responsible for implementing the right absence management software to track and monitor time off from work. HR professionals also develop fair workplace policies that clarify matters like the amount of annual leave an employee is entitled to, as well as trigger points for formal absence management processes. 
How to improve management of time off and absences
How can organisations make their approach to time off management even more effective? Let's take a look at a few key aspects.  
Detailed record-keeping
Managers need to make sure they keep precise and thorough records about all employee time off. Managers may need to refer back to their records, particularly when it comes to managing excessive sickness absences, so ensuring these records are detailed will help in the long run.
Fair treatment of employees
Managers should ensure a fair approach when it comes to time off management. They should demonstrate a balance of empathy and professionalism. Managers need to both make sure that business needs are met whilst also understanding individual challenges and the need for a healthy work-life balance. 
Clear communication
Effective communication with employees is essential. Managers must ensure that employees are aware of time off policies and procedures. In addition to that, individual employee contracts should also clearly outline their specific contractual entitlements. 
Equally, it's important that employees are encouraged to clearly communicate their time off, too, particularly when it comes to annual leave. Employees could use tools such as Google Calendar to highlight to their peers and managers when they will be out of the office.
A thorough handover
For planned absences, having a handover meeting with a line manager is essential for enabling the employee to fully switch off for the period they are away from the workplace. The employee can take time off, guilt-free, knowing everything is being looked after whilst they are away, and they won't come back to even more work.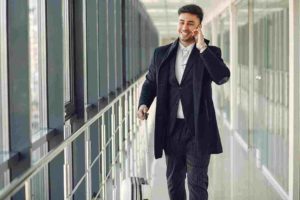 Key elements for a successful absence management strategy
1. Clear Policies and Procedures
Clearly defined absence policies and procedures are the foundation of effective time off management. These should encompass the types of leave available, the process for requesting time off, and the responsibilities of both employees and management. Clarity in policies ensures everyone understands the rules.
2. Flexibility
A successful strategy offers flexibility to employees when it comes to requesting time off. Remember, there isn't necessarily a one-size-fits-all approach when it comes to time off, as some employees may need more time off than others when it comes to time off for sickness or bereavement, for instance. Treat each request on a case-by-case basis.
3. Training
Training managers and employees on the organisation's time off policies is crucial. It ensures that everyone understands their roles and responsibilities in maintaining a healthy work environment.
4. Technology
Utilise technology to streamline time off processes. Tools like Factorial's time off management software can simplify record-keeping and automate leave request processes.
5. Legal Compliance
Ensure that your time off strategy is legally compliant and in line with both best practice and employment law legislation. Compliance is not only essential for avoiding legal issues but also for maintaining a positive employer reputation. 
Time off management with Factorial 
Factorial's comprehensive time off management software streamlines absence management. It provides a centralised platform for requesting time off, offers customisable permissions for approval, and displays all employee absences in a team calendar for visibility.
On top of that, it automates holiday requests and allows employees to edit requests without compromising the accuracy of records. Factorial empowers organisations to create flexible policies, define accrual rules, and create reports producing valuable insights. Plus, it enables mobile access and notifications, ensuring efficient time off management.