Maternity leave entitlement is very important to be aware of if you're expecting or thinking about getting pregnant. So, you have the right to take off 52 weeks (1 year) maternity leave, if you're legally an employee. This right is promised to you from your first day of work and applies to both same sex and mixed sex couples.

Who is qualified for Maternity Leave in the UK?
A person is eligible for UK maternity leave pay if they are an employee. If you work regularly with a fixed salary and fixed work hours, arranged by your employer, you're probably an employee. Not all workers are entitled to the same maternity leave rights, for example, agency workers (unless the agreement states you are an employee) and zero-hour contract workers. It's also important to acknowledge that maternity leave is not eligible for self employed or freelancer workers.
How much Maternity Allowance do you have?
It's within your rights to take up to a full year from when maternity leave starts and it doesn't matter how many hours you work a day or how long you have been working for your employer. If you're eligible, maternity leave can start 11 weeks before the week of your due date. If the baby arrives earlier than expected, the leave will start the day after the baby's birth. It is very important to bear in mind that if you're off work due to pregnancy illness, your leave will automatically start 4 weeks before the due date.
Maternity leave is 52 weeks in total and it is divided into "ordinary leave" for the first 26 weeks and "additional leave" for the last 26 weeks. It is important to mention that you are not obliged to take all 52 weeks leave, but the minimum amount of time is 2 weeks (or 4 weeks if you are a factory employee). It's also important to mention this time off does not count towards annual leave. Further, the leave can be shared, so the father can take 1-2 consecutive weeks, caring for the baby at home. However, it is mandatory that the mother cares for the baby for at least the first 2 weeks after the birth.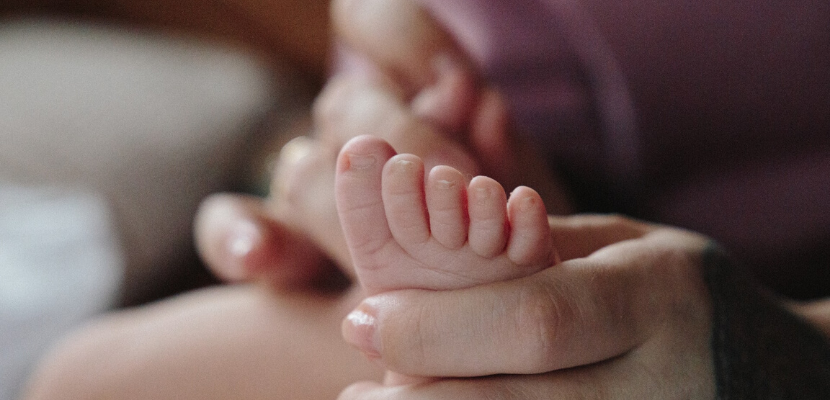 Requesting Maternity Leave from your Employer
In order to receive your maternity leave entitlement, you must tell your employer that you're pregnant and the date you're expecting. You must provide proof that you're pregnant with a MATB1 doctor certificate, proof of payroll during the qualifying week, communicate when you would like to start the leave and when you're going to be back at work. The employer must be informed about these details 15 weeks before the leave starts, whether it be vocally or written in an email. Finally, you have 28 days to change the start date and 8 weeks to change the return date, from the date you informed you employer. It is possible to calculate the maternity/paternity or adoption pay on the UK Government portal.
What are your employee rights?
As for the maternity leave and holidays, women on maternity leave are free to use their acquired holiday entitlement, as all employee rights are protected during the maternity leave period. So, it is possible to accrue all the unused holidays. Also, according to maternity leave rights, an employee can't be fired during their leave. If you are dismissed because of your pregnancy, you have the right to claim unfair dismissal at an employment tribunal.
The employee also has the right to return to their original job role. If the employee's job is not available when the employee returns from maternity leave, the employer must offer a suitable alternative. The alternative must consider the previous position of the employee, the salary and the daily hours carried out, to ensure the new position provides the same wage and employee benefits (or better). It is your right to return to work right after your maternity allowance ends. If your employer refuses your return, you have the right to claim for discrimination at an employment tribunal, in the same way as mentioned previously, if you were fired.
Pension contribution whilst on Maternity Leave
Your employer must continue contributing to your pension while you're on maternity leave. They must pay the same amount as they did before the leave started. If you're not receiving maternity pay, or your maternity leave period has ended, your employer is free to stop contributing to your pension as in this case, you are able to contribute to your pension yourself.
Maternity Leave and Pay
You may be entitled to maternity pay if you have been working continuously for 26 weeks for the same employer and you earn a minimum of £120 per week for at least 8 weeks before your "qualifying week." According to the UK Government, if workers aren't eligible for maternity pay UK, they may be eligible to a Maternity Allowance. The Maternity Pay is paid up to 39 weeks where by 90% of the employee average weekly earnings before tax is paid in the first 6 weeks. Additionally, £151.20 or 90% of the employee average weekly earnings is paid for the remaining 33 weeks.
Our Document Management Feature
Factorial's HR Software has an extremely useful Feature for employers to manage all your legal documents in one place. This feature makes it easy to refer to any information you may need to know about maternity allowance, saving time for both the employer and employees.