Employment benefits are defined as non-financial incentives given to employees as part of their contract. From an employee's perspective, employment benefits create another perk of their job. As well as increasing the value of their working life. On the other hand, from an employer's perspective, the packages keep employees happy and healthy. Therefore, increasing productivity levels and decreasing the chance of them moving elsewhere. In the last ten years a trend has occurred, in which employees have begun providing less traditional benefits. These include childcare packages, subsidised gym memberships or providing healthy snacks in the office. Moreover, employment benefits have been gaining more and more traction due to the increased competition for high calibre candidates. Consequently, this has become a significant factor in attracting applicants.
Examples of Employment Benefits
Employee benefits come in different forms. Here is a list of some of the most common employment benefits:
Health insurance
Health coaching
Counselling services
Pension schemes
Paid family leave
Childcare benefits
Sabbatical leave
Gym memberships or onsite fitness centre
Public transit assistance
Student loan repayment
Onsite food
The benefits research study found that the most common employee benefits in the UK start with life insurance at 76%. Pension schemes are the second most common employment benefit at 75%. The third most popular employee benefit offered by companies are counselling services, ranked at 71%. Lastly, the fourth most popular employee incentive is extra holidays for long service, ranked at 51%.

Quirky Employment Benefits Offered by UK Companies
There are also some pretty funky employee benefits out there. For example, Swinton Insurance offers its employees a day off to go Christmas shopping. ARM Holdings rewards loyalty by offering employees 4 weeks sabbatical after having worked in the company for 4 years. Opus Professional Services offer the free use of a luxury Italian villa located in Tuscany for all their employees. Auto Trader UK supplies discounted wine deliveries sent straight to employees' homes; a particularly popular employment benefit among employees. Another interesting employee incentive is the Body Shop offering of up to 5 days of paid volunteering. They offer this due to their charitable roots and to keep intact with its company ethos to 'enrich not exploit.' Finally, and arguably the best benefit of them all, Airbnb offers $2000 worth of travel coupons a year to all its employees.

The Benefits of Employment Benefits
Employment benefits have been defined as incredibly significant in shaping employees' decisions to work for certain companies. According to a study conducted by EBRI, 78% of employees agree that employment benefits are incremental in their decision to begin working with a certain company. Additionally, in an investigation, Willis Tower Watson found that 75% of employees are more likely to stay working for their employer due to the employee incentives it offers. The benefits of employee incentives are numerous, both for the employee and for the employer.

Employment Benefits for the Employee
Save money
Employee benefits save you money. By offering free services, employment benefits can make your money go a lot further. By providing free childcare for example. This saves employees from having to pay nursery fees and petrol money to get there. Or by offering onsite food, reducing grocery expenses. Even if a different job offers a higher salary, if it doesn't offer the same or improved benefits, employees could end up earning less, due to not having those perks in place, which end up saving employees a lot of money.
Get the best care
Companies that offer health, dental and optical insurance, enable employees to get high quality care whenever they need it. This ensures their health needs are addressed to a high standard. Similarly, more and more companies are offering mental health benefits. These include counselling services and helplines you can call to receive support. Making employees feel like their mental and physical needs are supported and taken care of.
Encourage a healthy lifestyle
Many businesses help employees lead healthier lifestyles. They do this by offering gym memberships or providing healthy snacks in the office. Similar to providing health insurance, this ensures employees remain healthy.
Spend more time with your loved ones
The perks of longer holidays or sabbaticals offered by some companies enable employees to spend more time with their loved ones and have more time off than the normal 21 days offered by many companies. This gives them more time to relax and de-stress, important for their mental and physical wellbeing.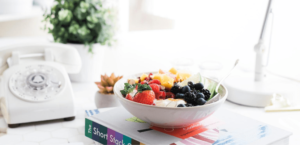 Employment Benefits for the Employer
Increase your appeal
A survey conducted by McKinsey Quarterly revealed that attracting and maintaining talent is the main reason companies offer employment benefits. For instance, by including employment benefits within the job spec, it makes companies seem more desirable, due to the array of incentives encouraging potential employees to want to join the company. This aids in the attraction of top talent, which gives companies that competitive edge over other businesses. The higher the caliber of employees that are hired, the better a business will perform financially.
Increasing employee productivity
To increase employee satisfaction rates and boost morale, employers need to show that they care for their employees and that their needs are a top priority. This will not only increase their loyalty but also get them to produce better work, as it is a well-known fact that happy employees are more productive and produce better work. A study found that happiness among workers increased sales by 37%, productivity by 31%, and their level of accuracy on tasks by 19%. In addition to all the other associated benefits such as improvements in health and quality of life.
Healthier and happier employees
By offering medical insurance plans and counselling services, it facilitates your employees in staying healthy and happy. As previously mentioned this increases productivity, however, also means they won't take as many sick days. Additionally, by offering employees sick leave, they are less likely to come into work when ill and infect other employees, meaning an overall healthier workforce.
Reduce the turnover rate
It is very difficult for your company to progress if employees are regularly leaving and new staff are having to be hired. It will also create less of a sense of a team if people are continually leaving, which will decrease morale. However, by including employment benefits packages in contracts, this can be prevented. By investing in your employees it shows them that they are valued and the company has their best interests in mind, meaning they are more likely to stay within the company for longer.


Factorial's Employee Benefits
Here at Factorial, we offer a range of excellent employee benefits because we value our staff and believe they deserve only the best. That's why we offer our employees a subsidised gym membership, granting them access to train in more than 2,000 gyms, yoga studios, climbing walls, among many other facilities. Secondly, Factorial also provides its employees with health insurance covered by AXA, in which you can also add your spouse and children. Additionally, employees receive discounted coffee and free breakfasts every Tuesday morning. Weekly after-work events take place every Thursday, along with regular team events and parties. Last but not least, Factorial provides employees with the opportunity to attend conferences, events, and onsite workshops to constantly learn and better themselves.