The traditional ways of working have changed dramatically since the start of the pandemic. For this reason, employers must discover new ways of managing change in the workplace to retain and attract top talent. By failing to adapt and change for your workers, you could see your best employees leave your company for a more attractive opportunity. 
It's no shock that the lockdown increased the number of remote workers and consequently, the number of virtual jobs available. UK workers are searching for flexible jobs more than ever, and for this reason, they are more open to switching companies and searching for better job opportunities elsewhere. 
How to Prepare for the Future of Work?
Businesses must cope with the "Great Resignation" (The Big Quit) which has left thousands of jobs unfilled across the UK. Not only are employees looking for new opportunities in external companies, but they are also looking to become entrepreneurs for their own financial independence and work flexibility. 
As we know, technology is changing within the workplace at a rapid pace. Therefore, skilled HR professionals must learn how to manage diverse teams. Encouraging effective communication strategies is key to building sustainable workplaces. Thus, in order to prepare for the future, you need to stay up-to-date and adapt to the new ways of working where flexibility is the focus.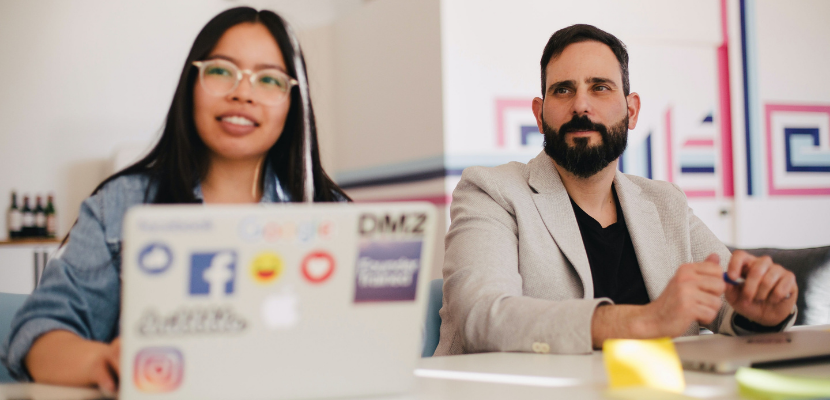 How to Change Culture in the Workplace?
Since the pandemic, what an employee looks for in a job role is very different than before. The most productive and wanted job candidates look deeper into company culture to decide which companies they'd like to work for.
High salaries are not enough anymore, as employees look for a community to work for rather than just "any company". Young talent favour employee mental health, work-life balance, and flexibility in their job search. Moreover, diversity and gender equity are a must in company culture for almost any working millennial in the United Kingdom.
But changing your company culture is a challenging process and can push even the most experienced HR managers into stress. That is why in this post, we explore five tactics to help you manage change and foster a better workplace.
5 Key Elements for Managing Change Effectively in the Workplace
Actively Involve Employees in Decision Making
Create a workplace culture where people feel like they have as much power as those above them, and give them a voice in decisions that affect their work lives. 
Some businesses go beyond expectations and build in public. This is a hot trend among entrepreneurs that reveal your metrics, goals, and obstacles to help your team understand your expectations, propose ideas, and prioritise tasks.
Therefore, you should communicate with your employees to find out which tasks they prefer to work on, and plan your assignments with that in mind.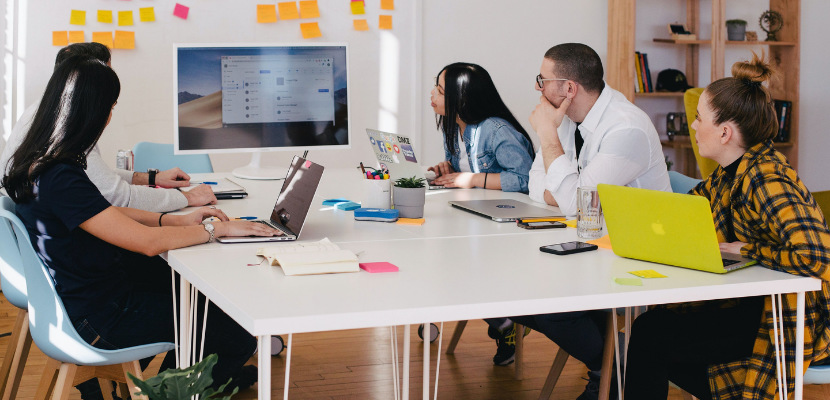 Help Employees Learn New Skills
If you plan to improve company culture, values, or processes, it's key to ensure the workforce is ready to deal with change. You must follow the progress of every member of your staff, and guarantee they feel comfortable with your new structure. 
Are you implementing new software to track tasks to do? Or maybe switching online communication channels? Make sure your people understand how to make the most of the tools and train them to leverage technology. 
This point is crucial for new remote workers and teams, as they are encouraged to adopt new technologies fast to perform their day to day tasks. 
Embrace Flexibility
Changing core elements in the workforce it's hard, but sometimes necessary to keep your team interested in your company values. And yes, I'm talking about remote working, hybrid teams, and the four-day workweek – all HR trends of 2022. 
Knowing that over half of UK workers would consider quitting their job if hybrid working was axed, flexibility is a crucial factor to retain talent now that the worst part of the pandemic seems to be over. 
Experiment with innovative strategies to help your employees thrive, and work towards well-being and work-life balance to make them feel part of your culture.
Switching to remote work and reducing work hours isn't an easy or cheap process, but it has proven to be an essential factor that impacts the decision of quitting a job. Moreover, increasing employee benefits can help you boost your productivity as well.

How to Encourage Open and Honest Communication in the Workplace?
As the future of work is constantly changing, communication channels are also switching to virtual spaces. And as an HR professional, it's your job to encourage honest feedback and facilitate open communication channels. By giving your employees a voice, and taking their feedback into consideration. 
How Do You Ensure Effective Communication amongst Diverse Teams?
Even if you're managing virtual and in-office teams at the same time, there are tools you can leverage to join people in the same room and have conversations. There are plenty of tools such as Slack or Twist to connect employees and deal with daily tasks and even online corporate events. 
Another HR trend expected to take off during 2022, is the introduction of Chatbots. AI Chatbots can be used for collecting feedback from employees and ensuring employee wellbeing. 
Through the use of HR software solutions, you can effectively manage communication and track performance with ease. It's the best choice to assess how new strategies are being implemented and discover whether they will improve the workflow or not. 

How to Improve Company Culture? 
Now more than ever, having solid values and sharing trustworthiness is key to retaining and improving your workforce. The most qualified candidates aren't just looking for higher salaries, but for a career with purpose and impact. 
Indeed, spending efforts and budget on building a sustainable workplace has always been crucial to retaining employees. But even more, now that we are in front of "the great resignation"; businesses closing their doors because replacing talent is just too much expensive. 
Employees are looking for equitable positions that allow them to enhance their careers and grow authority in their fields. But first and foremost, they are seeking to be part of an organisation that embraces diversity and fosters inclusion in the workplace.