The recent spike in lay-offs within the tech industry has massively unsettled UK employees, new research has shown.  
A survey carried out by CWJobs revealed that 53% of UK tech workers are actively seeking employment opportunities due to redundancy fears at their own firms. With the IMF predicting the UK economy will contract by 0.6% this year alone, job insecurity amidst IT workers is skyrocketing alongside cost of living.  Those working in London are seemingly more nervous, with almost 63% having already applied for a new job as a security blanket. 
Concerns have grown since mass redundancies were made across 'Big Tech' at the start of 2023.  In January, Amazon announced one of the largest layoffs the tech industry has ever seen – and the largest ever within the company. Over 18,000 jobs were cut, shaving off around 6% of their total workforce.  Similarly, Microsoft let go of 10,000 people and Google 12,000. 
The director of CWJobs has responded with a plea to HR teams and company leaders to go the extra mile in ensuring their employees feel secure at work. He emphasised the need for reassurance, predicting this will be integral to attracting and retaining tech talent over the coming year. 

Russ Shaw, founder of Tech London Advocates & Global Tech Advocates, explained the hit to the sector in an interview with Vector: "The pandemic saw a huge spike in investment for many big tech businesses. Now that people are spending less time at home, it's understandable that demand for the products and services these companies offer is experiencing a relative dip."
Although the industry got off to an unsettling start this year, a few tech stalwarts are providing a different outlook, offering a glimmer of hope for tech professionals. Matt Collingwood, managing director of IT recruitment company VIQU, believes that the "outlook for IT in 2023 – specifically its freelance contractors in the UK — is quite the opposite to the gloom from heads rolling in Big Tech." 
Sarah Barber, CEO of Jenson Funding Partners, echoes this sentiment: "The tech layoffs we've seen will provide the opportunity for more creative ideas to push to the surface as I fully expect there to be an increase in startups founded by former Big Tech employees. It's not for everyone, but whenever there are mass redundancies there will be a small but important cohort of people who turn a career crisis into an opportunity and become entrepreneurs – and a few of them will be very good at it."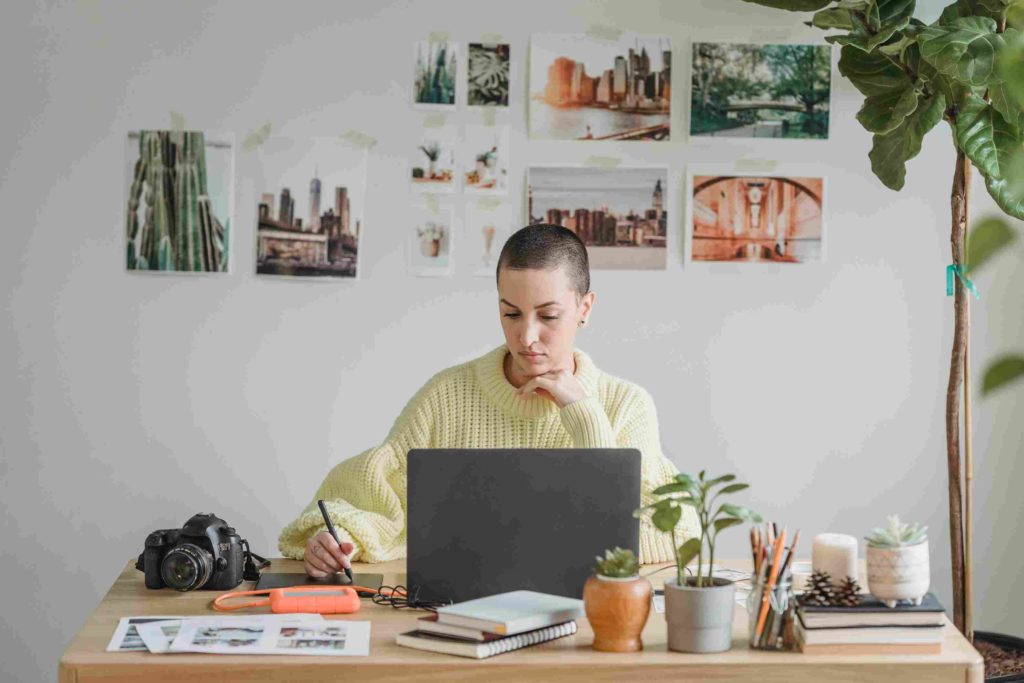 It seems there is more of a shift than a decline in tech job opportunities set to take place in 2023. Talent experts Experis predict the predominant increase in demand to relate to roles within data. This will range from analysts and developers to engineers and architects.  Other areas expected to become more competitive include web development and digital design. 
Companies will need to go the extra mile to compete for top talent in these fields and to attract candidates with the greatest knowledge and expertise. As job adverts are often the first experience a prospective employee has with an organisation, refining these is the most important place to start. 
Tips for Creating an Effective Job Ad 
Creating an effective job advert is crucial for attracting the right candidates to your tech company. Here are some key tips to help you get it right:
Start with a clear job title:

A job title should accurately reflect the role you are hiring for and be easily recognisable by job seekers. Avoid using internal language or acronyms that may not be familiar to external candidates.

Define the job responsibilities:

Clearly outline the duties and responsibilities of the role in a way that is easy to understand. Be specific about the tasks required and the outcomes you expect from the role.

Highlight key requirements:

Include any specific qualifications, skills, or experience that are required for the role. Be honest about the level of experience and expertise you are looking for.

Describe the company culture:

Give a sense of what it's like to work at your tech company, including the company's values, mission, and what it offers employees in terms of benefits, work-life balance, and opportunities for growth and development.

Make it easy to apply:

Ensure that the application process is straightforward and user-friendly. Consider using an online application form or a direct link to your company's careers page.

Use keywords:

Use relevant keywords in your job advert to make it easier for job seekers to find your advert. This will increase the visibility of your advert and make it easier for the right candidates to find it.

Highlight the benefits:

Explain the benefits of working for your tech company, such as the opportunity for career advancement, flexible working hours, and a supportive working environment.

Be inclusive:

Avoid using language that may be perceived as discriminatory or exclusionary. Use gender-neutral language and be mindful of cultural differences.

Make it visually appealing:

Use images and graphics to make your job advert stand out and be more visually appealing. This will help to attract the attention of job seekers and increase the likelihood of them applying.

Provide a clear call to action:

Encourage job seekers to apply by providing a clear call to action, such as a link to your company's careers page or a specific email address for applications.
Creating an effective job advert is about being clear and concise. By following these tips, you can get a leg-up against competitors and attract the top candidates to your tech company. Remember, a well-crafted job advert is the first step in the hiring process and can help to ensure that you find the right candidate for the role.