Your business energy bill is an inevitable cost to factor into your overheads. Business Energy have estimated that energy costs the average small business £4,114 per year and the average medium sized business £7,224 per year. Thankfully, the UK government have capped the rates of wholesale electricity and gas to below 50% of the market rate until October 2023. 
However, this is only a temporary measure to support companies through the winter. Even these discounts aren't necessarily enough on their own.
Now more than ever, SMBs are looking for quick and simple ways to save on energy. This article will spotlight 5 key energy saving tips and ideas in the workplace and will explore how to implement them in your organisation. 
1. Switch Supplier 
Finding a less costly contract and switching supplier is generally viewed as one of the more time-consuming options. But it's also one of the best ways to reduce your business energy bill. Research has revealed that 51% of SMBs refuse to change suppliers out of fear that the transition would be too complex. Many also expressed concerns about the process being too costly and difficult. 
But when it comes to your business energy bill, the greater the input, the greater the reward. These fears often hold businesses back and lock them into contracts charging outdated rates.
Reflecting on what you're paying and either renegotiating these figures or looking elsewhere is a massive opportunity to reduce costs. By starting from scratch, you can compare what's out there and be pickier about who you sign with. You'll be able to take advantage of limited-time deals and save in the process. 
Companies such as Business Energy will handle the entire switch for you. Or, if sustainability is top of the agenda for your organisation, try somewhere like Big Clean Switch. They compare prices from the UK's top green suppliers and manage the entire transition for you.  
If you're keen to manage the switch without the help of a third party, remember to:  
Check that you're able to switch
Not all energy contracts are easy to get out of. Refer to the terms of your contract and ensure you've planned in enough notice time and have followed all of the steps they require. If you've signed a fixed-term contract with an energy supplier, it's standard procedure for them to detail your options approximately 3 months before it ends. 
There's no point going to all the trouble of switching if the cost difference is going to be minimal or non-existent. You'll want to see a substantial reduction in your business energy bill to warrant the time and effort you've put in.
The easiest way to weigh up costs from different providers is by using energy comparison websites. Ofgem has published a full list of recommended sites, including EnergyLinx and The Energy Shop. This process is pretty self-explanatory; simply input the details of your business and the algorithm will do the rest!
Remember, it's not just the upfront costs that you need to compare. You should also consider any maintenance costs, the length of the contract, any cancellation fees you could incur, the possibility of a trial period and the notice period to end the contract.

Hire a broker to compare suppliers
Another option is to hire an Energy Broker to compare prices for you and negotiate the best deal. Brokers have experience in business energy efficiency which can be reassuring when navigating this sometimes complicated process.
Energy Brokers are usually independent contractors, but not always. This is the first and most important thing you should check when hiring one. Sometimes, brokers trade energy suppliers a certain number of contracts for a lower, more competitive price. This bias can influence the contracts they recommend as they are likely prioritising their own profit over that of your company. To avoid this, ensure they are well reviewed and are registered with the Energy Brokers Dispute Resolution Scheme, which you can check on this website.
Broker's charge a fee for their services, so it's worth checking that the savings you would make on your business energy bill more than make up for this cost.
Although going through a broker will save you time and guarantee you are getting the right expertise, it also means signing yet another contract and paying additional costs. Overall, you might save more by negotiating directly with energy providers. 
2. Evaluate the Possibility of Solar Power
When considering how to save on electricity, renewable energy sources should factor in. The cost of traditional, non-renewable energy has risen massively and continues to do so, whereas solar power guarantees more price certainty. Not only this, but upfront costs are much lower than they used to be thanks to the government's decision to cut VAT on energy-saving materials to 0% between 2022 – 2027.
Using panels also has the added bonus of making your company run more sustainably. Ultimately, you're helping the planet and making yourself more attractive to prospective employees.
For many SMBs reading this, the switch might still sound outlandish. But the introduction of business grants for solar panels makes this option a more plausible one. The UK is slowly working towards its goal to be NetZero by 2050. Pushing renewable energy is a huge part of this strategy, which is why the government has brought in more incentives related to renewable energy sources. The hope is to reduce business energy bills whilst simultaneously reducing carbon emissions.
According to GreenMatch, experts on switching to renewable energy, there are three attractive incentives on solar panels currently live in the UK: 
Energy Company Obligation 4 (ECO4)


Partially or fully free solar panel possibility: April 1st 2022 – March 2026

Smart Export Guarantee (SEG)


January 1st 2020 – (indefinite): 1 – 7.5p per kWh

0% VAT


April 1 2022 – March 2027: £1,300+ on installation & energy bills
You can find more details on each option on their website.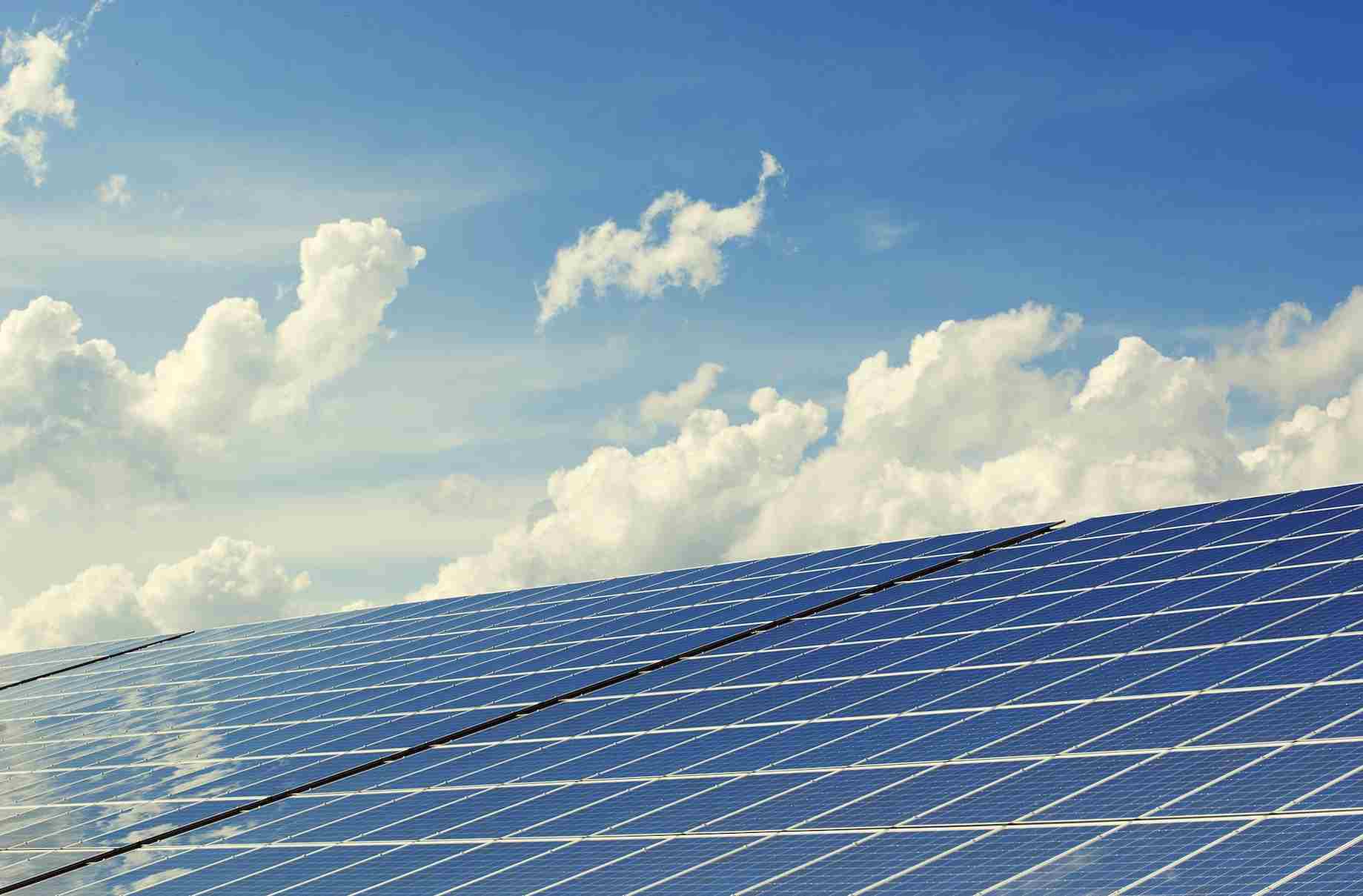 3. Apply for Energy Efficiency Grants for Business 
The UK government offers many schemes, loans and energy efficiency grants for business that SMBs can take advantage of. According to EDF Energy, these are aimed at helping companies: 
Implement energy efficiency measures

Save on the initial costs of energy efficiency resources 

Reduce waste

Develop sustainably. 
There are plenty of energy grants for businesses to choose from on the government website. They are also currently offering these sustainable energy incentives: 
Clean Heat Grant

: for organisations that incorporate green-heating tech into their energy supply system. 

Green Gas Support Scheme:

for companies that use biomethane injections. 
Some energy grants for businesses are offered through your local council so it's worth speaking to them about current opportunities. It's also not uncommon for energy companies themselves to directly offer their own grants and schemes. You can use services like Grants Online to search for these and stay up to date with changing provisions.  
4. Offer Remote Working 
One of the simplest and best ways to save electricity is by introducing remote working as an option for your employees. Put simply, less people in the office equals lower energy consumption, which in turn equals a lower business energy bill. 
Research from Global Workplace Analytics has highlighted that companies can save an average of £6,810 each year for each member of staff that spends 50% of their working hours working remotely. Approximately £1,857 of this is due to decreased utility bills, so you can see why this is an effective step towards business energy efficiency. 
Perhaps try enforcing a mandatory remote working day on a certain day of the week. Or maybe you could encourage employees to work from home by citing the personal costs they will save on transport, food and more. 
However, it's important to be aware of the potential upset this could cause. Employees are becomingly increasingly aware of the savings they can make on their energy bills by working at the office. Bloomberg have estimated that employees working from home in January 2023 could make an approximate £15 saving per week. This might not sound like much, but it could be enough to sway employees considering the rising cost of living.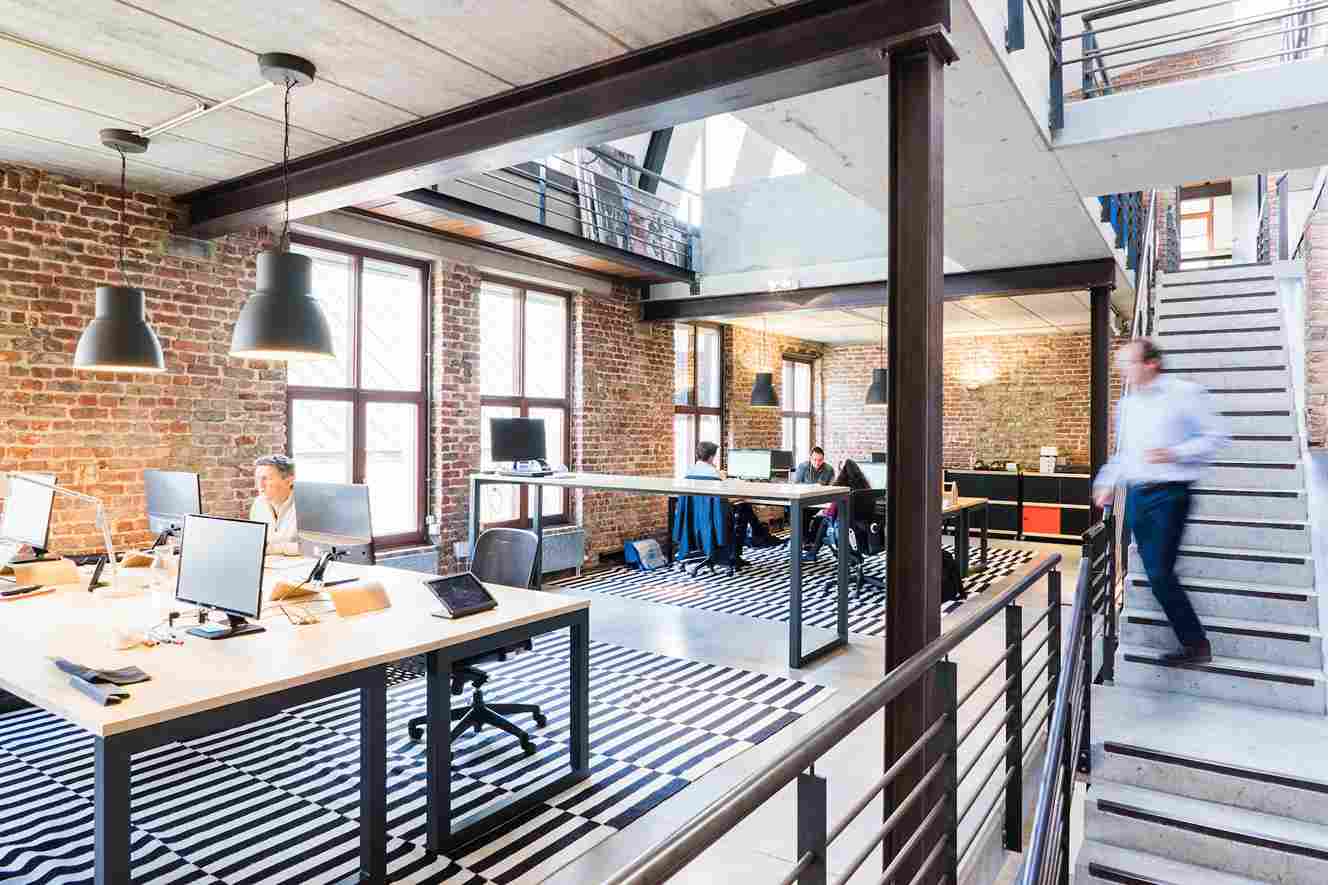 5. Appoint an Employee to Safeguard Energy 
Energy saving ideas in the workplace don't have to be huge. Little actions and changes around the office can make a big difference to your business energy bills. But implementing and keeping on top of them can take time that you likely don't have. Appointing an 'energy-saving' candidate and delegating these responsibilities to them can relieve this burden. It's also a great way to empower employees and encourage involvement from your team with business energy efficiency. 
First and foremost, offer an incentive to the role. A small benefit like one hour off every Friday or a few free coffees each week will likely have employees fighting over the position! This person should carry out basic research into energy efficiency and share energy saving tips with your workforce. They can then rally your team to carry out certain tasks by putting up posters, sending email memos and gamifying actions. 
To give you an idea, here are a few simple things that the energy representative could encourage in the office:
Limit heating and aircon


It's an easy one – but possibly the hardest to convince staff to do! No matter how often the office heating gets turned down, it will always mysteriously find a way to creep back up.

Putting up signs near the main units might help to remind your staff to think twice before adjusting the settings.

Simply moving furniture obstructing the units and cleaning them can also improve the efficiency of your heating and cooling systems. 
Install energy-efficient lights


EDF Energy estimates that up to 40% of a business's energy could be spent on lighting. An amount this considerable definitely warrants further focus.

Old-school filament bulbs use much more energy than newer LEDs or halogen bulbs.

They're easy and cheap to switch, making this one of the easiest energy saving tips out there.  Your energy representative should make sure their colleagues are switching off the lights when rooms are empty. Again, regular reminders and posters should help. 
Turn tech and appliances off


This is another easy way to save on your business energy bill. It's simple: switch off or unplug! When appliances and technological equipment aren't being used, ensure they're turned off from the mains or, better yet, unplugged.
6. Know your numbers 
Energy saving tips can get you so far, but knowing your numbers is the bottom line. It's the only way you'll know whether any of your actions are making an impact. 
There are two figures you should know: 
KVA load


This is how much electricity you receive from your supplier. They'll

enact fines if you exceed this

, so keep an eye on it to avoid this and carry out our energy saving tips mentioned above to stay within your limits. 

Energy usage


The most obvious figure you should know. Being aware of this means

being aware of where you're wasting energy and therefore how you can improve business energy efficiency.

Check your meter readings and report the amounts to your supplier regularly to increase the accuracy of your bills and avoid being smacked with a huge underpayment bill at the end of the year.