The post-2020 period of so-called Great Resignation is a period of change, to say the least. Research shows, that about one in 4 employees is not only thinking about changing their jobs in the following months, but also changing them to pursue a job that's more meaningful than their current one. Employees are becoming increasingly aware of the impact that their actions have on the environment and society. Thus, they are turning to more value-driven companies and chasing a purpose-led career. A value that we see highlighted over and over again is definitely environmental sustainability in the workplace which is becoming a key component of attracting and retaining talent.
Hence, HR professionals must develop sustainable workplace solutions that impact the team's productivity and wellbeing. In order to do so, they need to train their teams on eco-friendly practices and communicate corporate sustainability initiatives.
In this article, we explore the importance of the HR role in corporate social responsibility and discuss how sustainable practices benefit businesses and employees.
Why is Sustainability Important in Business?
Company culture is everything. If you're looking to build a long-term team which you can trust, culture is the foundation upon which you must build. After all, there's no employee benefit comparable with being part of a conscious and transparent organization.
Besides, it's good to make your company's environmental efforts visible to employees and customers in order to boost sales, employee productivity, and satisfaction. Modern professionals are not just looking for a higher salary, but for an opportunity to make a difference in the world.
The Benefits of Establishing Sustainable Business Practices
Eco-consciousness has grown to be increasingly important for organizations, both for the good of society and for the organization itself. And according to a Society for Human Resource Management (SHRM) Sustainability Report, working on green strategies benefits employee wellbeing, business processes, and public image.
Furthermore, developing sustainable workplace solutions increases employee loyalty, and decreases the employee turnover rate. Such as the case of Patagonia, a fresh clothing company that introduced employee satisfaction surveys to end environmental efforts to build a better workplace. Outcomes speak for themselves, as their turnover rate decreased to just 4% (whereas the industry standard lies between 13 and 15%).
Corporate Social Responsibility (CSR)
Corporate Social Responsibility (CSR) encompasses practices and a sustainability strategy related to the company's sustainability efforts. This includes reducing its carbon footprint and bringing a positive impact to the local community. But there are many ways a company can become socially and environmentally responsible, not just by reducing their energy consumption or promoting eco-friendly practices in the workplace.
Volunteer programs are a great example of CSR practices. They immerse employees in activities to serve the community and at the same time, build company trust. By developing environmental programs, you're showing your staff that you're conscious of the company's impact and proving that sustainable practices are at the core of your business culture.
The Role of HR in Sustainability
The big companies might develop extensive CSR programs, but what about the SMEs? HR plays an instrumental role in creating sustainable workplace solutions, which attract and retain top talent.
HR professionals can advance sustainable practices because they often have more day-to-day contact with employees than senior executives. Consequently, they can understand business needs and integrate the most effective sustainability strategy.
As good environmental practices impact employees' morals, HR must have people-oriented skills to guide successful teams. As part of the job, you need to ensure that a part of every employee's onboarding includes talking about the company culture and values. This will not only help your employees relate to the company's efforts but can also encourage them to become spokespeople for your organization.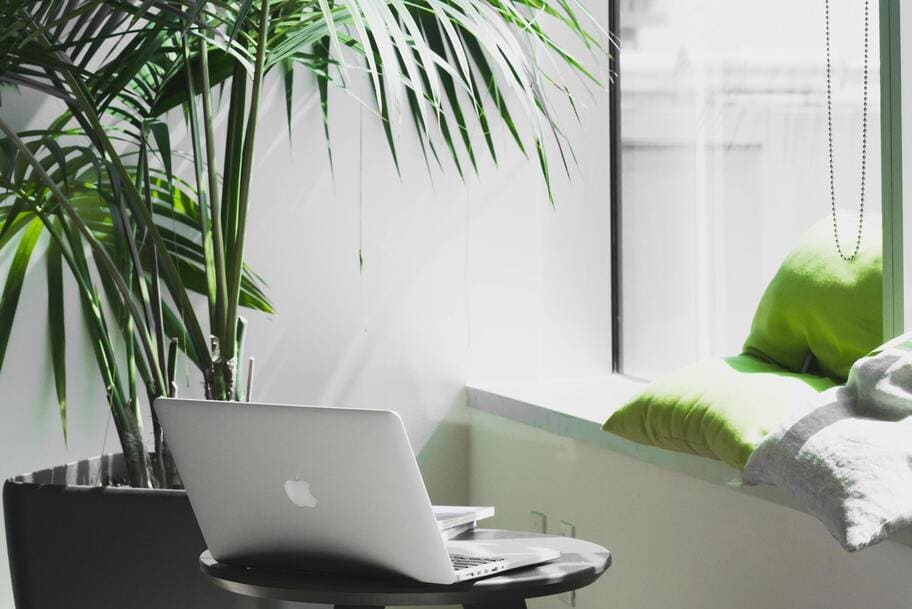 How Can Workplaces Be More Sustainable?
In the last decade, many companies have implemented a sustainability strategy by integrating eco-conscious policies into their corporate culture. These policies include recycling programs, energy efficiency initiatives, and even providing employees with free mass transit or bike shares to commute to work.
The benefits of adopting sustainable workplace solutions are two-fold. First, it reduces the company's carbon footprint and cuts costs by reducing waste. Second, it optimizes the processes and promotes environmental consciousness.
Besides your sustainability efforts, your company culture could promote employee benefits such as unlimited holidays and meal allowance for employees. These not only improve the comfort of your employees but also contribute to a better workplace.
Examples of Sustainability in the Workplace
Here are some ways you can incorporate eco-friendly practices into your workplace.
Making the Workplace More Green
For example, reducing paperwork can help keep the office green. With the Factorial HR software, you can file, track, and manage documents with much greater efficiency than you ever could with paper filing systems.
Besides, migrating from paper to software will help you keep the office more organized and improve internal communication amongst your employees.
Furthermore, you can help employees get to work using eco-friendly transportation, such as bikes. Bikes are a great way to combat the congestion of a large city and promote healthy lifestyles.
Last, but not least, consider using renewable energy sources in the office. Businesses should implement solar panels and green solutions as part of their sustainability strategy.
Create Sustainable Employee Policies
Is your company a good fit for environmental-minded candidates?
To attract and retain skilled and creative professionals, you must provide a green space to work at. First, we must consider that 35% of the UK workforce is composed of millennials. This generation prioritizes culture and wants to enjoy their working experience. They want flexible job positions and be part of a project bigger than themselves.
But how do you create a company culture that brings out the best in your employees? Take a look at the Ted Talk below.
As an HR, you can leverage the tech-savvy spirit to lead mentoring and training. Topics such as energy consumption, recycling, and tech solutions to impact the planet are great to bring culture to your team.
Be Flexible
Have you ever tried working remotely?
Although not all positions can adopt a 100% remote dynamic, you can adopt general flexibility. If the pandemic taught us anything is that companies need to be flexible and ready for change. And that's one of the reasons why companies around the world are shifting to more flexible contracts. 
A growing trend that has seen a big boost in the 2020s is freelancing. This is due to numerous websites that allow people to post projects and offer on-demand work with ease. So you could consider outsourcing the talent that you require temporarily or just on a project basis.

If HR departments don't embrace sustainable workplace solutions, they will see talent walk out the door.
In conclusion, a sustainability strategy and eco-conscious practices can have an impact on the recruitment and retention of your staff. And as an employer, your goal should be to offer optimal employee experience and promote sustainability in the workplace. Lastly, focusing on making the world a better place not only attracts potential employees to your company but also gives customers more reasons to trust your brand.