The HR industry has seen some major changes over the past couple of years with many more to come in 2022. As the world faced the global pandemic, people teams quickly reacted and adapted to HR trends and the new challenges of hybrid and remote work in 2022.
Thanks to the growing advancements in HR tech, people teams have the ability to carry out their day-to-day HR tasks in an easier, more efficient way.
In this post, we'll reveal the top 11 HR trends in 2022 that will shape the HR industry in 2022.
Running low on time?

1. Hiring Technology
Through the adoption of HR Technology, hiring and recruitment managers have the ability to streamline their entire hiring process from start to finish. From advertising job positions and sourcing candidates to conducting virtual interviews and so much more.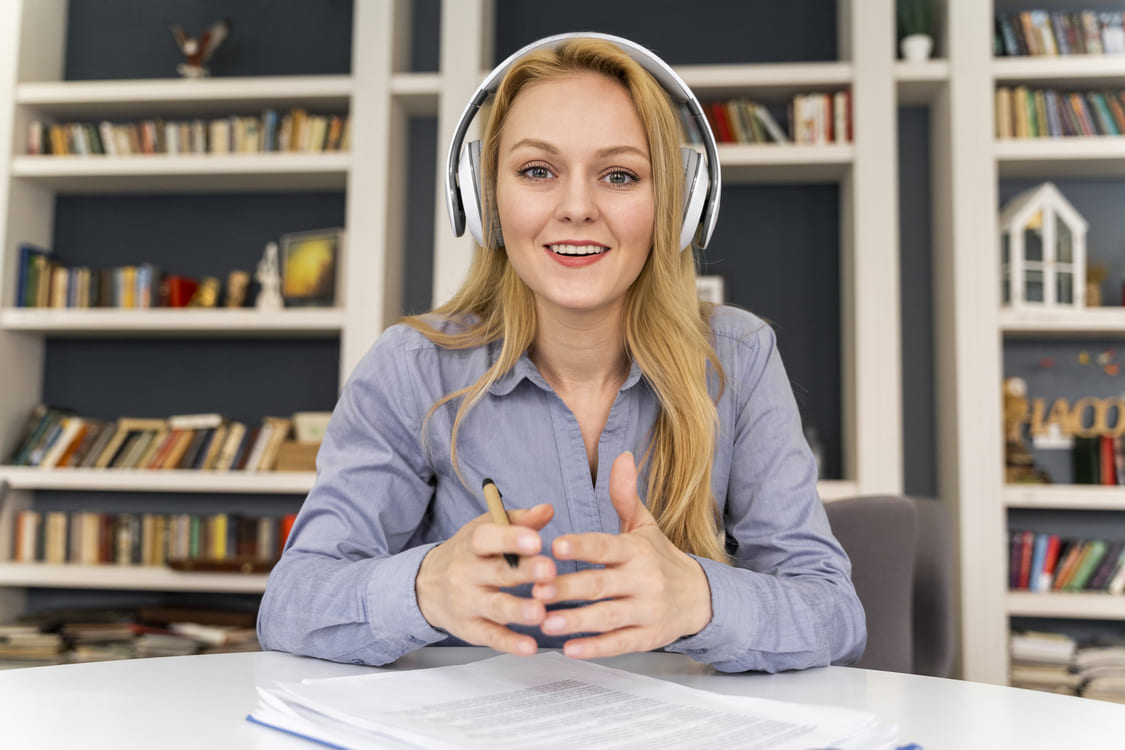 Applicant tracking systems save HR managers a substantial amount of time during the recruitment process. From the automation of timely tasks such as filtering and scanning through candidate CVs and responding to job applicants. All the way through to the centralisation of your candidate data, gathering everything in one easy-to-access place. 
2. AI in Employee Management
Throughout 2022, Artificial Intelligence will have a tremendous impact on talent retention and the employee experience in general. AI enables HR teams to streamline the entire employee experience and as a result, provide their employees with more personalised training solutions and schedules adapted to their individual needs. The adoption of AI will help HR teams and professionals to make better decisions and consequently, improve the people experience.
Moreover, HR teams will continue to implement AI chatbots in 2022 to assist with their people management. A new communication channel, where employees can talk about HR-related topics such as payroll, employee benefits, and lots more. In addition, they can complete repetitive tasks in seconds. 
3. Performance Management Software
A feedback-driven system has been proven to be efficient in numerous industries. People management methodologies help HR teams to gain valuable insights into their workforce, support employee development and as a result, make more informed decisions.
In human resources, getting constant feedback on employee performance can be time-consuming. But the good news is that real-time performance management tools will offer quick and easy solutions to help HR teams gain more visibility into the team's performance and wellbeing.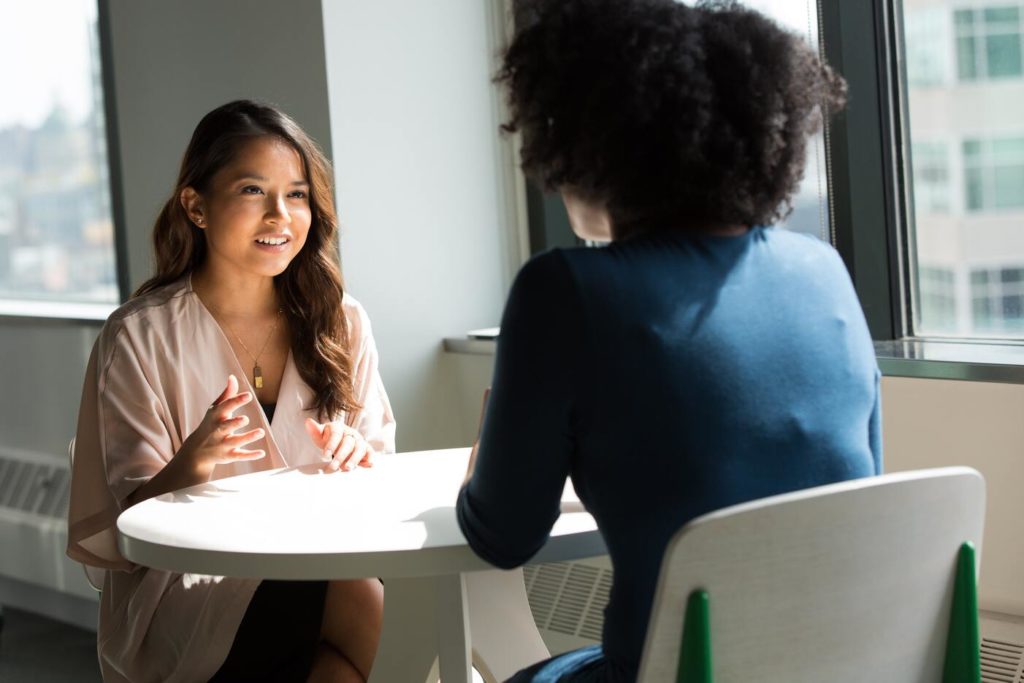 4. Employee Recognition
Recognising your employees for their hard work and performance has a significantly positive impact on employee retention rates. In the past, employee recognition hasn't been something that companies prioritise. But thankfully, in 2022 many employers are beginning to look at employee recognition programmes and HR tools. 
The use of technology and employee recognition platforms can help companies to recognise and retain their existing talent. In addition to recognising someone for their quality of work and performance in general, employee recognition programmes can be used for employees birthdays, work anniversaries and more. Which as a result, will help your employees to feel more appreciated.
In the New Globoforce Survey, a report shows that 93% of workers agreed that recognition embodies the meaning of their job and purpose in the company. 
5. Hybrid Working Model
Hybrid work has already had a great impact in 2022. As we have witnessed, many companies are moving away from traditional work models and moving towards a more flexible approach. The pandemic proved to companies just how productive their employees can be when working from home. Thus, many companies made the decision to go 100% remote.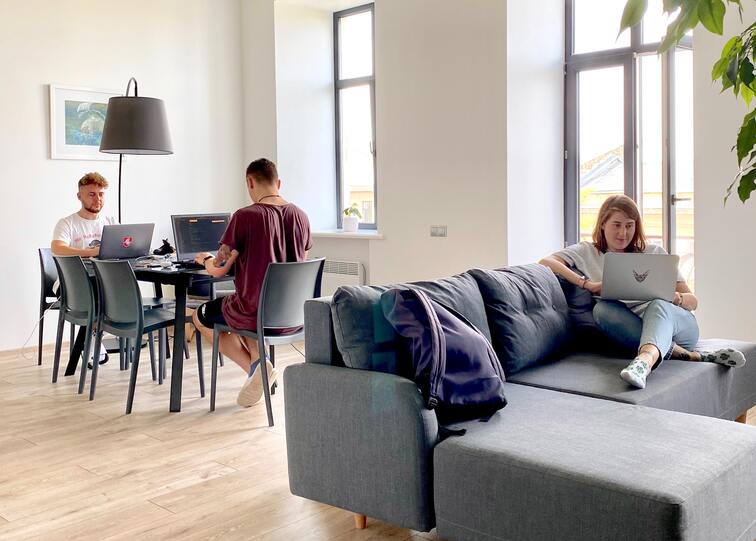 On the other hand, going 100% remote doesn't work for everyone. Therefore, the adoption of a Hybrid Work Schedule will be one of the main HR tech trends this year. This approach is beneficial for employers and gives their employees the freedom to work from home or in the office.
6. Digital Document Management System
Digital document management is amongst the most popular post-pandemic 2022 HR trends, particularly for remote teams. As it stands, most companies, and HR teams, have left their paper documentation behind and made the necessary shift to digital. Although many companies are going digital, they are still in the process of adopting HR tools that can help to accelerate their HR process further. Hopefully, we should see a significant increase in the use of HR automation tools during 2022.
Furthermore, digital documentation saves HR and people teams significant amounts of time and improves the accuracy of employee data. Storing all of your data in a centralised place helps teams to make valuable insights in a matter of seconds.
Other Forms of Digital Documentation Include:
Time Tracking – This tool enables workers to self-manage their schedule and gives their managers an overview of their working hours
Streamlined Payroll – HR teams can manage and share everything that affects their company monthly payroll, saving considerable amounts of time.
Digital Document Signing – A simple, yet extremely effective tool. Offers employers and employees the ability to safely sign documents online and automatically save them afterwards.
7. Corporate Sustainability
Jobseekers are seeking sustainability efforts within companies more than ever before. Therefore, companies must adapt and become more sustainable, not just environmentally sustainable but socially and ethically sustainable too.
In addition to increased jobseeker interest, the adoption of sustainable practices within your workplace will boost your talent retention rate and your overall brand image. All in all, adopting these key 2022 HR trends will make your company appeal to more clients and customers. But most importantly, it will keep your employees happy and engaged, knowing that they are working for a sustainable company.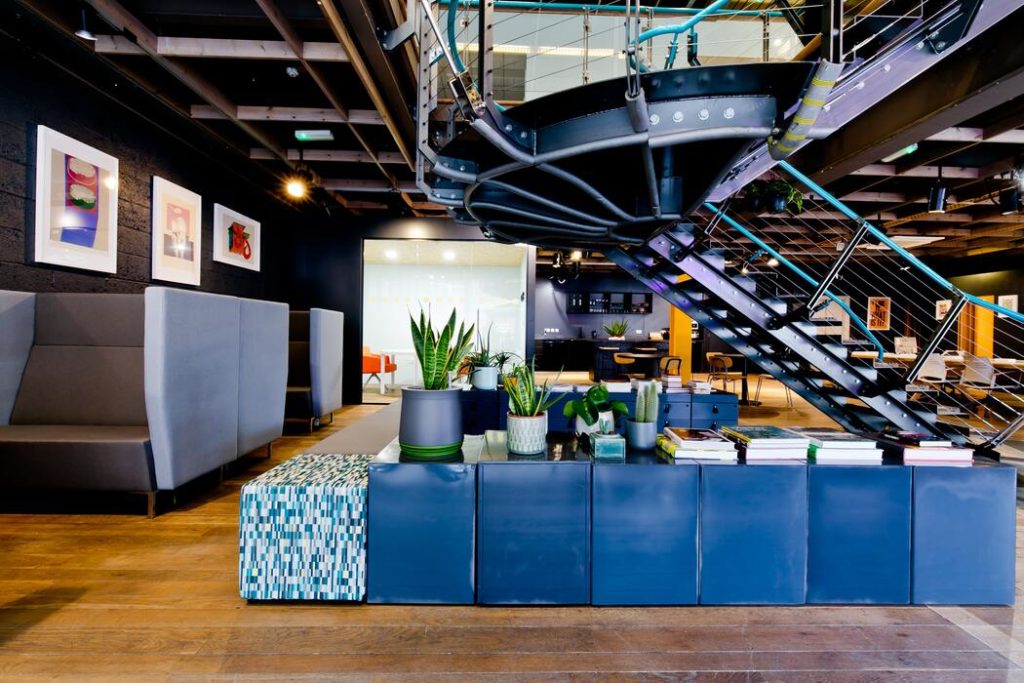 8. Diversity in the Workplace
Creating a more diverse and inclusive workplace will be a priority of many organisations this year. There are many advantages of focusing on Diversity, Equality & Inclusion (DE&I) in the workplace.
Recruitment Technology helps organisations to create a more inclusive workplace. Automated recruitment tools minimise human bias and discrimination within the hiring process. Not to mention, the implementation of accessible technology helps HR teams to retain top talent and consequently, has a positive impact on their overall brand reputation and image. 
To achieve this, companies are working with the cultural web model which focuses on specific aspects, attitudes, and routines of your employees that directly affect your organisation's success. Moreover, a cultural web model helps you analyse the uniqueness that each of your employees' possess and brings a better work environment for your employees. 
9. Gig Economy
The gig economy has become very popular and will undoubtedly remain one of the growing HR tech trends. The gig economy model massively benefits HR managers, enabling them to temporarily recruit workers for specific projects, reducing the need for permanent employees and resulting in lower hiring costs.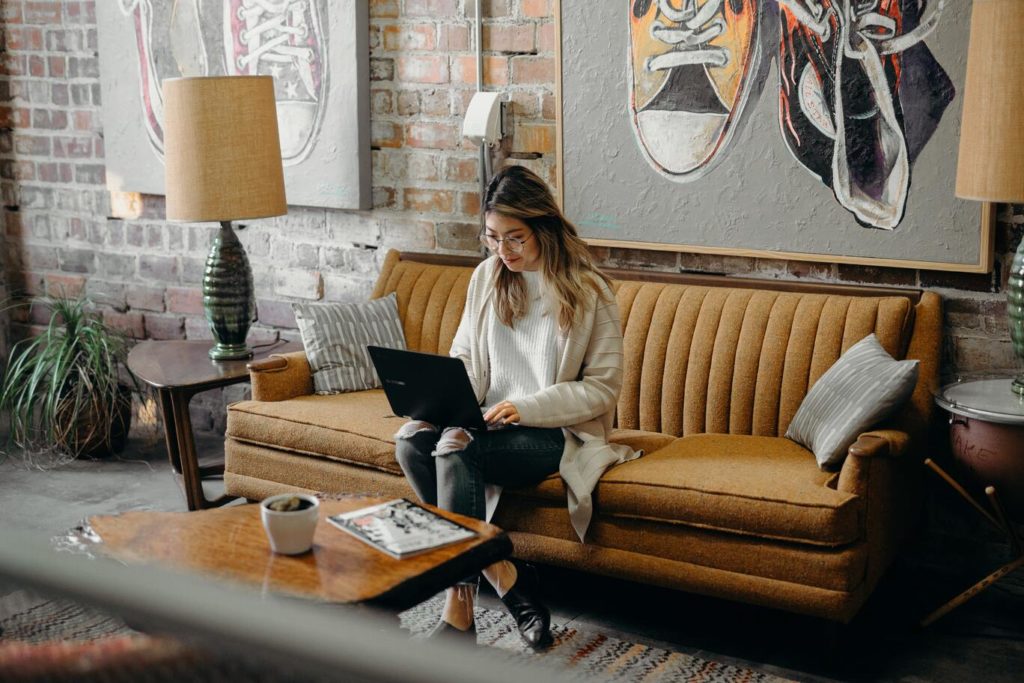 This gives employers the ability to hire someone with the right set of skills, knowledge and experience for a role. It also gives them the ability to hire at any given point of a project. Alternatively, it gives employees the freedom and flexibility to work in different environments and on different projects.  
10. Four Day Work Week
The implementation of a four-day workweek model has been the talk of the town over the past few years. And since the pandemic, companies have started to take this idea more seriously. After successful trials in Iceland, Japan and more countries, the UK will be launching a six-month trial with major UK brands.
Employers want to see if employees can maintain their levels of productivity and work fewer hours. This will offer workers much more flexibility and a better work-life balance. We look forward to seeing how the four-day work week trial pans out and whether this work model is applied during 2022.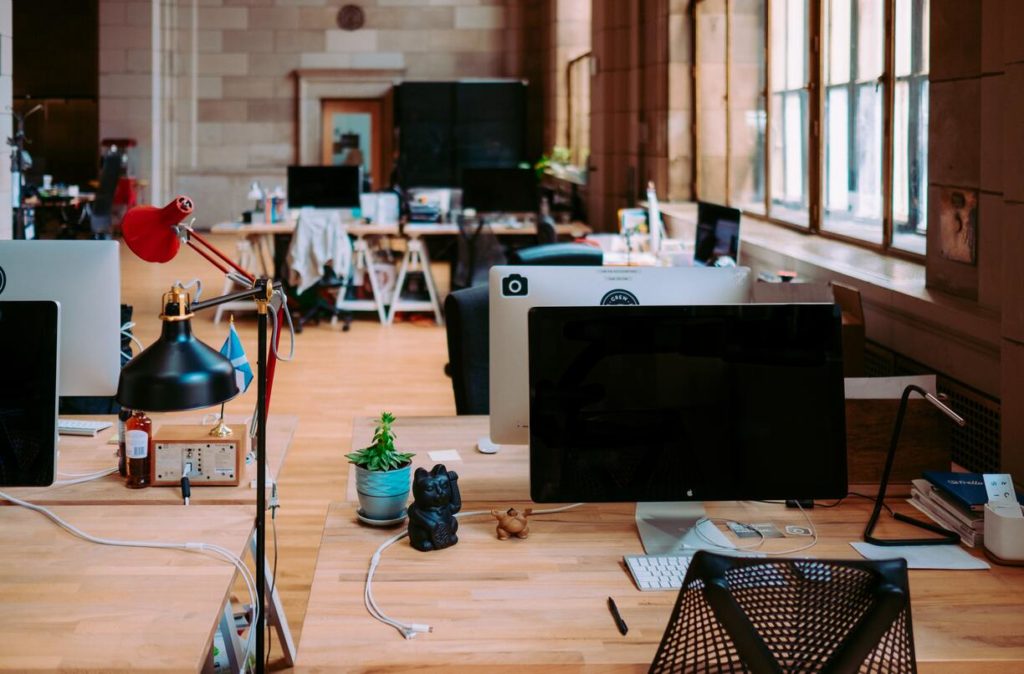 11. Bonus Trend: The Great Resignation
Over the last year, people across the UK have been leaving their jobs in record numbers, the highest rate since 2009. It seems as though flexible working has provided dissatisfied UK workers with the ability to search for new opportunities from the comfort of their own homes. This HR trend is called "The Great Resignation", also known as "The Big Quit".
Since April 2021, nearly four million UK workers have quit their jobs, and the number of open job vacancies is the highest on record. As the pandemic still has a significant effect on the way we work and live, it's important for managers and employers to adapt and learn from The Great Resignation in order to prevent this from happening within their company.
Employers must work out which strategies and processes will retain their talent. Whether it's conducting stay interviews, offering better employee rewards or introducing more flexibility. Millennials want flexibility and therefore, employers must adapt to these needs.

Now that you are aware of the top HR trends in 2022, consider adopting HR tools and practices that will support your workplace, and efficiently respond to the needs of your company and employees. To find out more about our HR software and how it can help your team, request a free demo here.