Occupational health management is a top priority within the workplace. At its core, it's the assessment and prevention of any physical and mental health problems from occurring.
In this article, we will provide a guide for people managers and HR professionals to help them deal with occupational health in their workplace.
Health and Safety Law
As an employer, you must ensure that their employees' mental and physical health is not negatively affected by their work or workplace. Additionally, you must consider whether your employees are able to carry out their work safely and securely.
You can measure through the following procedures:
health or medical surveillance
ensuring workers are medically fit to perform their role
reviewing your risk assessment when a worker is returning to work following a sickness absence
What is Occupational Health?
Occupational health is the practice of keeping your employees safe at work. Generally speaking, it's the avoidance of work-related illnesses or injuries.
In recent years, the focus on Occupational Health has progressed. This is a considerably positive movement as the focus is no longer limited to physical health, but on employee mental health too.

Occupational Health Assessments:
In general, an OH assessment is carried out by medical professionals to evaluate an employee's physical and mental state. These assessments are vital for promoting employee health and well-being and for ensuring employees are safe at work.  
These occupational health assessments are used to assess the following:
how the employee carries out their role
how the job may affect the employee's health
What happens next?
After gaining permission from the employee, the medical team will give the report to the employer. The employer can then work on the best steps to help the employee settle back to work safely and securely.
The workplace health professional may suggest the following steps:
a gradual return to work; reduced working hours or lighter duties
a referral for appropriate therapy; counselling, physiotherapy etc.
adjustments to their workspace; chair, table etc.
extended leave from work
What are the Benefits of Good Occupational Health?
Taking occupational health seriously can bring the following benefits to your business:
Reduced levels of absenteeism
Increased productivity and motivation
Enhanced employee morale
Fewer physical injuries
Promoting Employee Health and Wellbeing
Ensuring that your employees have a healthy work-life balance is the first step towards a happy and healthy workplace. Furthermore, there are a number of simple yet effective activities to consider:
Encouraging your employees to take regular breaks throughout the day
Allowing your employees to go for walks, getting away from their desks to enjoy the fresh air
Using equipment that promotes physical health such as chairs, standing desks etc
Workplace Health Strategies
Workplace health programs (WHP) are put into place to ensure that your employees receive the best level of support. These strategies include programs, policies, benefits, and environmental support.
Examples of workplace health program strategies include:
Mental and physical health education classes
Access to gym facilities and other classes
Company policies that promote healthy living and behaviours
A work environment free of recognised health and safety hazards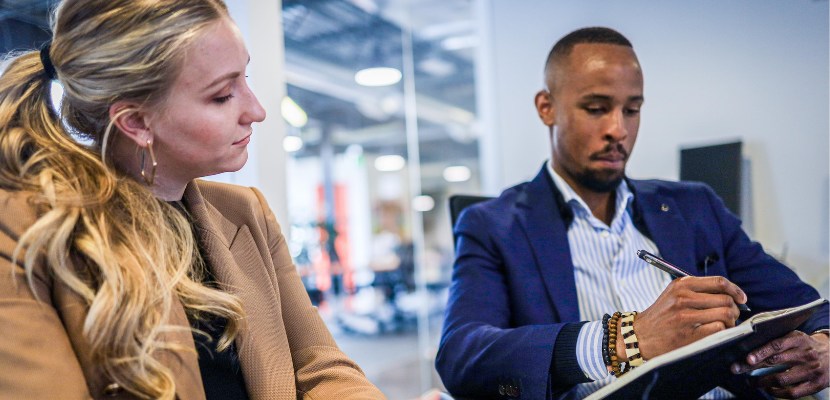 Why is Employee Wellbeing so Important?
Ultimately, a healthy work environment is important for both employee well-being and business performance. When your employees' mental or physical health suffers this has a damaging effect on your business and vice versa.