It's important that UK employers know everything they need to know regarding sick leave. Employees in the UK are able to claim statutory sick pay if they are unable to work due to illness. When it comes to sickness, this could be any health-related issues such as stress, anxiety, and COVID. 
One of the many roles of the HR manager is to support their team members through difficult times. Not only does this help their general well-being, but it helps employees to feel appreciated within their company.
On top of this, the HR manager must learn how to manage absences and sickness within the company. This can be time-consuming but with the right tools, you can organise these leave types with ease. 
What Are the Employer's Obligations with Sick Leave?
Employers in the UK, are expected to pay at least the minimum Statutory Sick Pay in 2022. Therefore, companies should ensure that they have a clear sickness and absence policy in place. By setting these rules, employers can easily put procedures in place for sickness at work (including examples of unacceptable absences). 
There are many benefits of having a strong employee sick leave policy, such as company budget and employee productivity. 
How Is Sick Leave Affecting the UK Labour Market? 
According to the GoodShape 2021 research, the costs involved in work absence increased 31% from 2019. In addition to this, there are extra costs needed to recruit and train new staff due to employee turnover. 
Although we can imagine the pandemic impacted those numbers. But in fact, anxiety, stress, depression, and more psychiatric illnesses are the main reasons why UK workers were taking time off work. 
Therefore, employers must plan and implement effective return-to-work programs to support their employees. Research has shown the four most important factors affecting employee recovery are:
Self-efficacy: Increased sense of personal competence along with motivation and support in the workplace were crucial to reducing sickness absence. 

Social support: Employees who receive support from family, friends, and coworkers are more likely to recover faster. 

Job demands and decision control: High psychological job demands, and low decision control proved to delay return to work. Alternatively, employees with more control and decision over their duties returned to work earlier.
Sometimes work can be difficult if a team member needs to take a lot of time off due to a medical condition. Therefore, clear task management and allocation are important to minimise stress between employees. 
It's important to consider for companies to balance communication and respect employees' recovery time.
Sick Pay Legislation
If an employee is sick and can't go to work, the law says that the employees are open to claiming statutory sick pay in 2022 from the first "qualifying day" ie, the day when illness started, and the employee was not allowed to go to work. 
There are minimum amounts an employer must pay, and some guidelines that must be followed to report health updates.
For this reason, HR managers should offer the right support to their employees. Considering that work-related stress is at the top of the sick leave reasons list, this role is essential to ensuring employee wellbeing.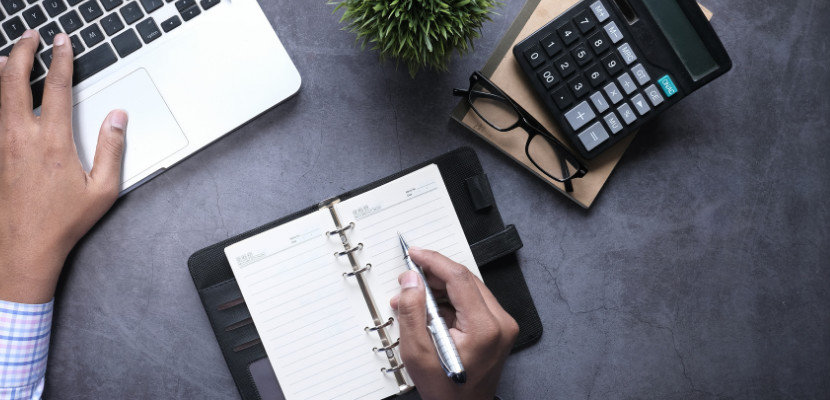 How Much Is Statutory Sick Pay in 2022?
The government establishes minimum amounts that employers must pay to staff members who take sick leave. If a UK employee is too ill to work, the company must pay £96.35 for Statutory Sick Pay (SSP) per week for up to 28 weeks. Companies can set different sick pay schemes, but the amount can't be less than the SSP. 
Remember, companies are only responsible to pay sick leave if their employee has been sick for over four days. The employee must also inform the company within the deadline set within the contract (seven days is the standard).  
Calculate Sick Pay
Although the government has minimum statutory sick pay amounts, you could also consider increasing the pay or setting non-standardised terms and conditions. For example, employers may set the communication policy during the sickness absence. Or even set guidelines about what is deemed unacceptable during recovery time.
Before UK employees claim the benefits of statutory sick pay, the company should know in advance who is entitled and the amount they must pay. This information can usually be found within the employment contract. To simplify this process, the government offers a statutory sick pay calculator.
The tool is only valid for standard rules related to statutory pay, but remember, you can always offer more benefits to your employees!
Consider offering more than the government minimum to compete in a candidate-driven market. You can set your own rules by building an absence policy covering the reasons and intern processes related to sick leave.
Sick Leave Entitlement
To be eligible for Statutory Sick Pay, the government has set certain conditions:
The employee must earn at least £120 per week. 

Have done at least some work for you or your company.

Have been at least 4 consecutive days sick.
On the other hand, the employee won't be eligible if receiving other Statutory Pay such as Statutory Maternity Pay.
Does COVID Count as Sick Leave?
As the pandemic broke in into the workplace, sick leave schemes needed to evolve to handle covid-related absences. 
Until now, companies had to pay during absence due to COVID, but laws are going to change on 24 March. 
Actual COVID legislation states:
If the employee is self-isolating due to COVID-1, an

isolation note

 must certify sickness absence. It's not necessary to go to the hospital or ask for a doctor's note, as it will be enough by notifying with NHS or public health authorities.

Staff members who are absent due to coronavirus only need to provide an isolation note if they are off of work for 7 or more days.

Statutory pay is available from the first qualifying day.
Although there are different legislations that employers must follow according to their employees' residency. For example, in England it is no longer a legal requirement to self-isolate due to COVID-19 symptoms. Whereas on the other hand, in Scotland and Wales, the government recommends self-isolation for at least 5 days. 
The end of the self-isolation on 24 February brings changes that might affect your workplace in the future. From 24 March, Statutory Sick Pay will not be available from the first day of absence, and pre-pandemic legislation will be back.
Mental Health: The Most Common Reason for Sick Leave Absences
Research has shown how crucial is mental health well-being in the workplace. Indeed, mental health accounted for 19% of all time off in the UK. According to this Goodshape research, mental health was the number one reason to take time off, followed by musculoskeletal issues and COVID positive.
The increasing number of staff members being signed off work with stress must not be ignored. Employers must pay attention to their staff health status, to prevent their staff from becoming overworked and stressed.
In fact, the same study revealed that over half of the employees left their jobs after two or more mental-health-related absences. Such insights show us how deep the problem is, but also how urgent it is for employers to strengthen their policies and support their team members during illness.
Benefits of Having a Strong Sick Days Policy
Paid sick leave is not only part of the laws created to protect and ensure vital benefits to employees. It is also great for businesses who are looking to build a sustainable workplace to increase loyalty and productivity. In addition, it surely contributes to decreasing employee turnover and impact your brand's perception. 
Nowadays, companies foster inclusive and employee-centred workspaces to build attractiveness and retain talent. For sure, a well-craft policy that considers employee rights and includes more benefits is key to retaining your best candidates and workers.
On the other hand, is a fact that sick leave is costing billions to UK companies. Imagine how much you might be losing if you're not measuring it right, along with the high costs involved in replacing and training new staff. 
In addition, team productivity is highly affected when someone is taking time off. If you had to manage sick leave before, you probably already know how difficult is to stay accountable if a team member is not at the office. A solid policy will not only set rules on how to proceed when sickness affects the workplace. It will also help to delegate and communicate during an absence.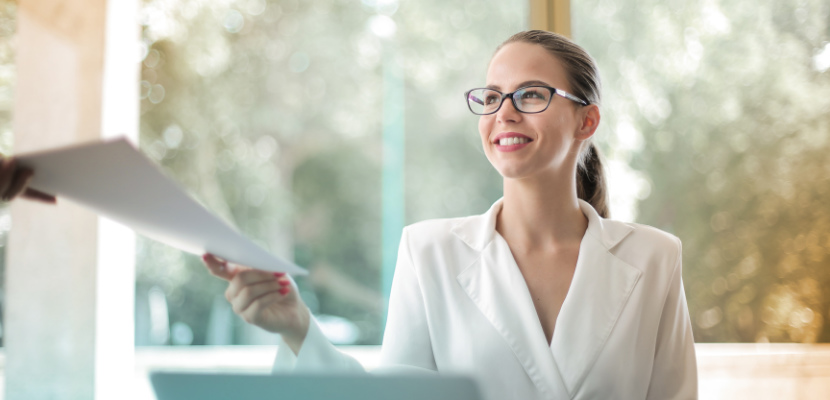 What Should an Absence and Sickness Policy Include?
Having a fair and consistent sickness and absence policy in place is vital. It sets out what is expected of both employer and employee if time off is taken due to sickness or injury. 
HR teams must be clear on the sick pay rules for their company. It has to include information on how to report an absence, what is allowed, and how to communicate updates.
Putting Together an Absence and Sickness Policy
Any good sickness policy must consider:
Reporting sick leave

Deadlines to inform absence due to an illness

Communication channels
How to Report a Sick Leave Absence?
The company sickness policy should include clear information on who to report when the employee cannot go to work due to an illness. Most of the time, the manager is in charge of this duty. Explain how to self-certificate sickness and set the deadline before a fit note written by a doctor is needed.
Fit Note: Self Certification Form and SSP1
According to the law, if the employee is taking time off for up to 7 days in a row, it's enough with a self-certifying note. Therefore, employees only need to report sickness with a note if their absence is over 7 days. Otherwise, a doctor's fit note must be given to prove the employee is not fit to work yet.
Nevertheless, for those taking sick leave between 10 December 2021 and 26 January 2022, the fit note is only needed when sick leave spans over 28 days. The self-certification form could also include some extra paperwork to track sick leaves, such as asking employees to fill out a statutory sick pay form (SSP1). Managing sickness absence gets tricky when you are in charge of large groups of people, but is key if they want to measure productivity and drive growth.
Free download of the gov UK Statutory Sick Pay SSP1 form below.

How Long Can You Be on Sick Leave Before Dismissal?
Sometimes, long-term sick leaves can be extended beyond the standards, and the company needs to consider dismissing an employee due to illness. Therefore, it's important to consider that research has shown that most employees can go back to work with the right programs and support. Thus, centring your efforts on covering your employees' needs, from sick pay to mental health support will definitely impact the turnover rate. Although there are no strict rules on when to dismiss an employee, the government provide guides to understand what's considered a fair dismissal.

 More Paid Time-off Benefits
Sick leave is just one type of paid time off (PTO), but there are more schemes employers should consider including in their policies. One of the most common paid time off regulations include personal or plan time off. This is frequently requested when the employee cannot work, but not because of a health problem. Time off for family and dependants is an employee's right, but they are not forced to pay for it.
Still, you should consider the benefits and cost of offering paid time off to look for a family member or a personal matter. In these times when the recruiting market is tempting your best employees, offering more employee benefits is essential to retain talent. After all, trends show us that the best candidates are seeking organisations with company culture and a focus on independence and flexibility.
What Are Your Procedures for Monitoring Attendance?
We have discussed how sick leave can impact the workforce in 2022, but not only from a budget point of view. How you manage absences due to illness impacts your employee's recovery time, mental health, and productivity. Furthermore, people who attend work when sick represent a high risk to public health. But as we discussed earlier, HR managers and people teams can do a lot to help their employees recover and go back to work.
Through the use of HR Software, like Factorial, it's easy to manage sick leave effectively. HR leave management software helps companies to automate their HR processes so that they can focus on employees rather than paperwork. From sick leave to time off, Factorial can help companies to automate, communicate, and manage tasks.