Employee time tracking software is a beneficial tool for any team, big or small. Time tracking software is a beneficial tool for any team. It provides an overview of your employees' hours and an extremely user-friendly employee clock-in system. Whether your team is remote or in-office, time tracking can help to boost productivity and trust within your team. 
It's normal that employees might feel under surveillance or overwhelmed if you fail to communicate your expectations and processes by introducing a time tracking app. After all, nobody wants to have their boss looking over the shoulder, feeling micromanaged. But if you communicate your expectations, time tracking can help employees increase productivity and simplify the workflows.
In this article, we'll talk about time tracking software and how it can help you to manage your team's schedule with ease. 
Related video: Time Tracking: In this video, we explain the benefits of adopting time tracking software for your company. 
Why Is Time Tracking Essential for Your Company?
Time tracking is one of the most effective ways to keep track of the working hours for your employees. It not only helps you ensure that employees don't work more than eight hours a day but also allows you to keep track of the time each employee spends on a certain task. It helps you plan the working process better, improve productivity, and identify which tasks consume too many resources. 
The benefits of time tracking
Improve employee productivity

Boost revenue

Avoid budget overruns

Make more informed 

business decisions

Increase employee accountability

employee clock-in system.
However, keeping track of the time spent on all tasks manually is a tedious and error-prone process. 
In the past, time tracking required a lot of paperwork and manual timesheets. Thus, this process demanded unnecessary efforts from employees and companies. These tedious approaches lead to inevitable errors and a lack of accuracy in payments and productivity reports.
Nowadays, you can easily implement work tracking software such as an easy-to-use employee clock-in system, that saves you and your employees a significant amount of time.  
That's why in this post, we discuss how to introduce this approach without sacrificing your team's wellbeing.

How to Introduce a Time Tracking App
When introducing time tracking software, it's important to be open and honest with your team about why you want to implement the tool, how it will help them, and what is in it for them.
Having all of this information readily available to answer any questions will make the transition much smoother and more productive.
There are many ways to introduce time tracking tools in the workspace. As with any change, it is imperative to break down the process into actionable steps so that your employees can easily understand and adapt to it. Here are core strategies on how to introduce time tracking software in your organisation.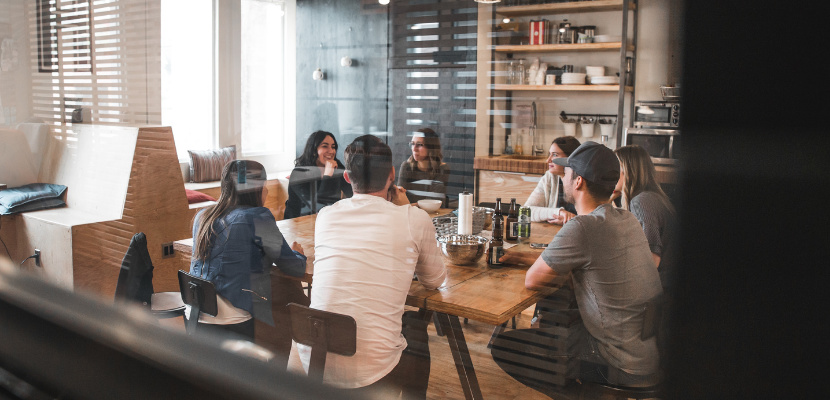 Talk to Your Team
There is no better way to explain new changes than talking about them directly with your team. It is also an excellent opportunity for you to gather employee feedback on how they would like things to happen, and on the other hand, how you believe their work can be improved. You can discuss how they feel about the current situation and how they think things can be improved.
Ask them what kind of features they would like in a time tracking tool, what kind of reports would be the most useful for them, and what their concerns are about introducing a new tool at work. Do not forget to mention why you want to introduce a time tracking software and try to show them how it will benefit both their work and the company as a whole.
Choose the Best Project Management and Time Tracking Software 
After talking with your team, it's time to set up the right work tracking software. With Factorial time tracking software, you can follow employees work time and generate productivity reports.
Besides, it's a powerful tool for absence management, processing payments and organising employee holidays. Inside the all-in-one portal, you can track company performance management and deliver custom reports according to your company goals.
In addition, it's perfect to approve employee timesheets or reject extra hours with ease, providing a personalised employee onboarding experience.
Try our time tracking software free and add extreme ease to your HR and time management processes.

Make Sure Everyone Understands How to Use It
If you're setting up a tracking tool in the workplace, it's essential to effectively communicate the features and benefits. Show your staff how to use it and stay close to addressing any questions that might occur.
Mentor your team to help them make the most of the software and provide guides on how to track tasks separately.
Explain to them how your time tracking processes are aligned with the company's goals, and how to use its functionalities to increase productivity. 
Time Tracking Tips and Best Practices
How can I track my employee's time?     
As a project manager, you might deal with several tasks and teams at the same time. And you need to be able to monitor the time your employees spend on different tasks and projects so you can provide them with valuable feedback and identify areas of improvement as well as strengths. Therefore, it's key to set SMART goals and delegate the work needed to meet deadlines. 
A great approach is to create a different time record for each workday and to break tasks into smaller assignments to improve workflow tracking. In addition, you can set accountability days to measure and compare your progress. And if you ask for accountability reports, your employees will surely be able to identify areas to improve their work.
Time tracking is an important part of many businesses' HR and accounting practices. And while it may sometimes seem tedious and excessive, if you invest time in training your staff and setting measurable goals, it will save you time and money.

These are simple tools that can help you track employees' time on different projects and help you save time by knowing where every minute of your time goes.  Besides, incorporating time tracking tools will help you uncover opportunities to delegate tasks and cut costs.
Here, we discussed how you can improve your team's productivity and absence management by using the Factorial time tracking software for employees, and the best practices to lead an efficient workspace. You can start your free trial today to enhance your management and lead your projects with ease.