It's not always easy to find the right candidates. Nowadays, job seekers seek a wider range of benefits beyond the usual perks or bigger paychecks. And sometimes, the traditional hiring process may not be enough for today's talent pool. But not every recruitment strategy has to be traditional.
In this article, we'll explore some unique and effective recruiting strategies for attracting quality candidates that go beyond the usual job posting and recruiting event.
Why Organisations Need Top Talent
Defining top talent can be tricky as it depends on the industry, company culture, and job requirements. Although simply put, top talent refers to individuals with exceptional skills, knowledge, and experience that sets them apart. They are the ones who can revolutionise a company's operations, increase productivity, and drive revenue growth. Talented candidates also demonstrate the potential to grow and develop within the organisation and contribute to its success.
But it's no secret that these high-performing job seekers can significantly impact a company's productivity. Studies have shown that high performers are 400% more productive than average performers. These findings highlight the importance of recruiting strategies in attracting and retaining qualified applicants to achieve superior results and drive business success.

Top 10 Effective Recruitment Strategies To Attract Top Talent
Data shows that 27% of candidates seek caring work environments, while more than 1 in 5 want skills training and development. Other factors include salary protection, flexible work arrangements, and financial compensation beyond the base salary. To attract talent, incorporate these effective recruitment strategies into your hiring process, meet these candidate expectations, and differentiate yourself from your competitors. Before you know it, you'll be hiring great employees across your organisation!
1) Develop a Strong Employer Brand
When it comes to attracting job candidates, your employer brand is everything. It's the face of your company and the key to building a loyal, dedicated workforce. So how do you create a brand that stands out from the rest? Here are a few tips to your recruiting team can use to get started.
Define your company culture
Your company culture sets you apart from the competition. The unique blend of values, attitudes, and behaviours makes your company what it is. So take the time to define your culture and ensure everyone in the company understands and embodies it.
Showcase your mission and vision
Job seekers want to work for a company with a purpose, so could you explain your mission and vision and show how you achieve them? This will help attract candidates who share your values and are excited about your goals.
Get your employees involved
Your team members are your biggest advocates, so get them involved in building your employer brand. Encourage them to share their experiences on social media and showcase their success stories in your recruitment materials. This will help build a sense of community and attract like-minded candidates.

2) Devise an Employee Referral Programme
Employee referral programmes are an effective way to attract qualified candidates and reduce the cost and time spent on a recruiting strategy, incentivising existing employees to refer qualified candidates to a job opening. They can lead to higher-quality hires who fit well with the organisation.
Here are some tips for creating an effective employee referral programme:
Define clear programme goals and rewards: Rewards can be monetary compensation, extra vacation days, or other incentives.
Promote the programme effectively: Use various communication channels such as email, social media, and company intranet to promote the programme and encourage employees to participate.
Make the process simple and user-friendly: Create an online referral portal where employees can easily submit referrals for a job opening and provide updates on the status of their referrals.
3) Use Social Media for Talent Acquisition
Social media and online platforms can be a game-changer when attracting diverse talent. Reaching a wider audience increases the chances of finding the right person for the job. So here are some tips for using social media and online platforms effectively.
Get to know your audience
First, determine which social media platforms your potential candidates are most active on and seeking. Is it LinkedIn? Instagram? TikTok? Once you know where they are, you must understand what job openings they're into before launching your job ads. What kind of content do they like? What motivates them to apply for jobs? What gets them excited about working for a company? All these variables can inform what a hiring manager should include in job descriptions when posting jobs, ultimately creating hyper-targeted job postings.
Encourage your employees to share job ads
Your current employees can be some of your best recruitment tools, especially for hard-to-fill roles. Encourage them to share job postings from your careers page and company updates on their personal social media accounts. You could offer incentives for employee referrals, create a social media advocacy programme, or ask your employees to advertise jobs across the vast talent pool that's out there.
Have your hiring team engage with candidates
Responding quickly and warmly is essential if candidates are reaching out to you on social media regarding open positions. A friendly interaction can make a lasting impression even if they don't fit the current job. You can meet your recruitment goals through social media messaging and give candidates personalised support and guidance throughout the application process.
4) Offer Competitive Compensation and Benefits
Attracting potential candidates often requires offering competitive compensation and benefits packages and clearly expressing these in job descriptions and throughout your hiring process. Here is what you need to know:
Understand market rates: Conducting salary surveys and analysing industry data can help you benchmark your compensation and benefits against your competitors.
Offer comprehensive benefits packages: Consider offering unique benefits, such as flexible work arrangements, tuition reimbursement, or wellness programmes, to help set your company apart. These benefits could also be medical, dental, or life insurance packages and should be made aware of on the jobs posted.
Provide equity and stock options: These can be powerful incentives for potential candidates, allowing team members to share the company's success and feel invested in its growth.
5) Offer Flexible Work Arrangements
Research by Beamery shows 26% of employees consider flexible working arrangements as one of the most important benefits they seek in an employer. Their survey also revealed that 17% of workers leave their organisation due to a lack of flexibility or a rigid 9-to-5 schedule.
Many candidates value work-life balance and seek employers offering more flexibility in their work arrangements. This is especially true for candidates who may have other responsibilities, such as caring for children or elderly relatives, or those who have long commutes or live in areas with limited job opportunities. So if you tailor compelling job descriptions, highlighting options such as remote work, flexible hours, or job sharing, your recruiting strategy can demonstrate to candidates that you prioritise their work-life balance and well-being.

6) Development and Growth Opportunities
One of the main things candidates expect when searching for opportunities is whether organisations promote growth. Making this clear during the hiring process is an effective recruitment strategy that draws high-value individuals into your organisation. These growth opportunities could include the following:
Training and development programmes: Help prospective employees build new skills and advance their careers through on-the-job training, mentorship programmes, leadership development, workshops, and conferences.
Career development plans: Work with current employees to create a career development plan that outlines their career goals and the steps they need to take to achieve them, giving them a clear path for advancement within the company.
Job rotation and cross-functional projects: Help employees gain experience in different areas of the company and develop a broader set of skills while giving them an idea of how their role fits into the larger picture of the company.
7) Host Networking Events and Meetups
Hosting networking events, job fairs, and meetups can be effective recruitment strategies to attract the best talent and increase brand awareness for your company. Survey data from HAYS shows that 99% of attendees at a career development event rated their day as valuable and worth their time, with 78% stating they'd take action as a result. And that's because these events provide an opportunity to connect with professionals in your industry, showcasing your employer brand and its values.
Here are some key points to consider when hosting networking events and meetups:
Choose the right venue and format: Consider the size and format of your event, the type of activities you'll be hosting, and the location when choosing a venue.
Create a compelling event agenda: To attract job seekers interested in learning more about your organisation, create engaging and relevant events with industry-expert speakers or panellists or offer workshops that align with your company's mission and values.
Promote your event effectively: Use social media, email marketing, and online event platforms to spread the word about your events, encouraging attendees to share the event with their networks.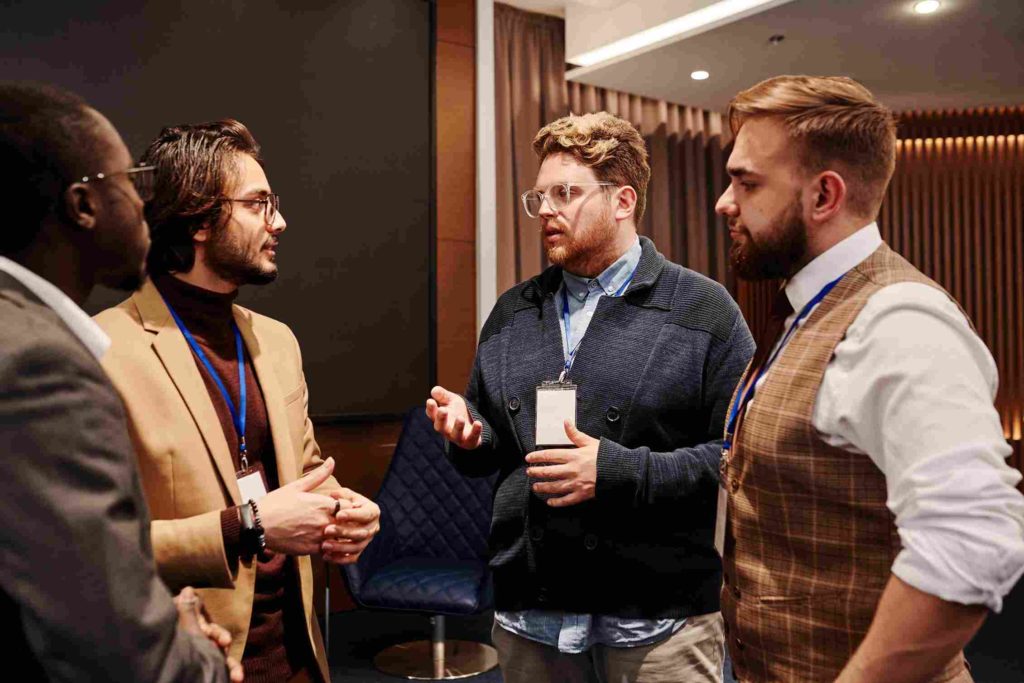 8) Create a Positive Recruitment Process
The candidate experience refers to the journey a candidate goes through when applying for a job at your company, from the first point of contact to the final job offer or rejection. The more you optimise this recruiting process, the higher the chances are of a successful recruiting strategy. Here is what every successful recruiting process should consider:
Streamlining the process: Hiring managers can simplify the application process and minimise the information required to apply. A great place to start would be looking at the company website, job postings, or careers page to see if any optimisation is needed. Automating the entire pipeline with an Applicant Tracking System is another surefire way to offer a smooth experience to potential candidates.
Updating candidate status: Keep candidates informed about the status of their applications and be transparent about the timeline for the recruitment process.
Candidate feedback: Offer feedback to candidates throughout the recruitment process, especially if they are not selected for the position.
Personalise the Experience: Whether it's the interview process or job postings, customise communications based on candidates' skills, experience, and interests to make them feel valued and appreciated.
9) Partnerships with Universities and Professional Associations
Through these types of partnerships, companies can build relationships with students and early-career professionals by sponsoring events, offering internships or co-op placements, and participating in job fairs and networking events. Partnering with professional associations, and leaving room for college recruiting, can also help companies stay up-to-date with industry trends and gain access to a network of highly qualified applicants.
10) Use Data to Improve Job Posts and the Hiring Process
Recruiting any job seekers from the vast talent pool you're faced with is a complex process that requires a lot of time and resources. Still, there is data that companies can use to streamline their recruitment efforts and improve their chances of hiring suitable candidates. Here are some ways a talent acquisition team can use data to improve their hiring process along with their recruitment strategy:
Tracking recruitment metrics: Measuring key recruitment metrics, such as time to hire, cost per hire, and quality of hire, to identify areas for improvement and optimise the recruitment processes.
Using recruitment analytics: Using data or recruiting tools such as an applicant tracking system (ATS), you can gain insights into candidate profiling and recruitment marketing, which helps the hiring team when improving job postings, the interview process, identifying bottlenecks, and optimise the overall hiring strategy.