The term 'ESG' is now in common use, but many of us are still getting to grips with exactly what it means and how it affects our daily lives.  This article explains the core elements of ESG and why it is so important for businesses, especially HR professionals.
ESG Definition
ESG stands for 'environmental, social and governance'. You may also hear it referred to as 'environmental, social, and corporate governance". It is a framework for companies to ensure that they are focusing on how they can positively impact the physical and social environment they exist within. The underlying principles of ESG are two-fold: the need to consider and protect the wider world in which businesses exist and an ethos of transparency about how a business works.
Environmental
The environmental element of the framework includes reporting on anything the business does that impacts the environment positively and negatively.
Social
Within the full ESG reporting framework, companies are expected to share information on how they actively support their workforce and the wider community.
Governance
Governance is the system in place for managing organisations. Those systems must work properly if companies can deliver and report on what they are doing to improve their impact on the environment and the people they relate to.
Why ESG Matters
Companies are increasingly tuning into ESG issues and understanding why these matter for their future. Our world has challenges, including climate change, changing economies, increasing inequality and the pressing need to acknowledge and right the wrongs of the past. Having an ESG framework demonstrates that a business is aware of these challenges and is taking its own steps to have a positive impact. Combined with similar work by others all around the world, those small steps add up to create lasting change.
While ESG is not directly a financial issue, it impacts a company's commercial success in several ways. Stock prices of those companies with a high ESG ranking have been identified as being less volatile than those with low ESG scores and rankings. Those interested in socially responsible investing, potential recruits and customers all look carefully at companies' emphasis on their approach to environmental sustainability and social issues. Research shows this is particularly important for millennials and Gen Z, who already account for nearly half of the world's population.
The moral imperative behind the ESG framework is an obvious reason why it matters: in general, people want to be part of making things better, not worse. Having an ESG policy demonstrates a commitment to treating people with respect, regardless of their appearance, background or pay grade. Not only does this improve employee engagement which in turn increases productivity and helps a business achieve its goals, but it also means organisations are more likely to attract and retain a diverse workforce which will impact future success.
ESG also matters due to the standards set by the governance pillar. Trading globally, companies benefit from having strong governance systems and recognised standards for quality, safety, transparency and accountability. Legal compliance, for example, legislation on modern slavery and requirements to report on the gender pay gap, reiterates the point: ESG matters.
Why ESG is Important for HR Professionals
With one whole pillar of ESG devoted to people and the impact a company has on them, it's not hard to see why ESG is really important for HR professionals. Working in HR, we represent employees: the greatest asset to any company and the core of the ESG framework. To maximise the potential of this asset and ESG considerations, companies need to have an inclusive culture and HR professionals are instrumental in delivering this by ensuring people feel physically and psychologically safe.
When you create initiatives that increase the understanding of ESG in your company leadership and workforce, you inspire people to think more creatively and holistically about how the organisation can mitigate the impact it has on the environment and make a positive contribution to social change. Harnessing the power of the workforce spurs innovation and engagement, which directly benefits ESG factors but also impacts beyond work specifically linked to the framework. The overall contribution is to make the company more successful in the future.
With their knowledge and focus on policies, procedures and reporting, HR professionals are also key to ensuring much of the governance aspect of ESG is fulfilled as well.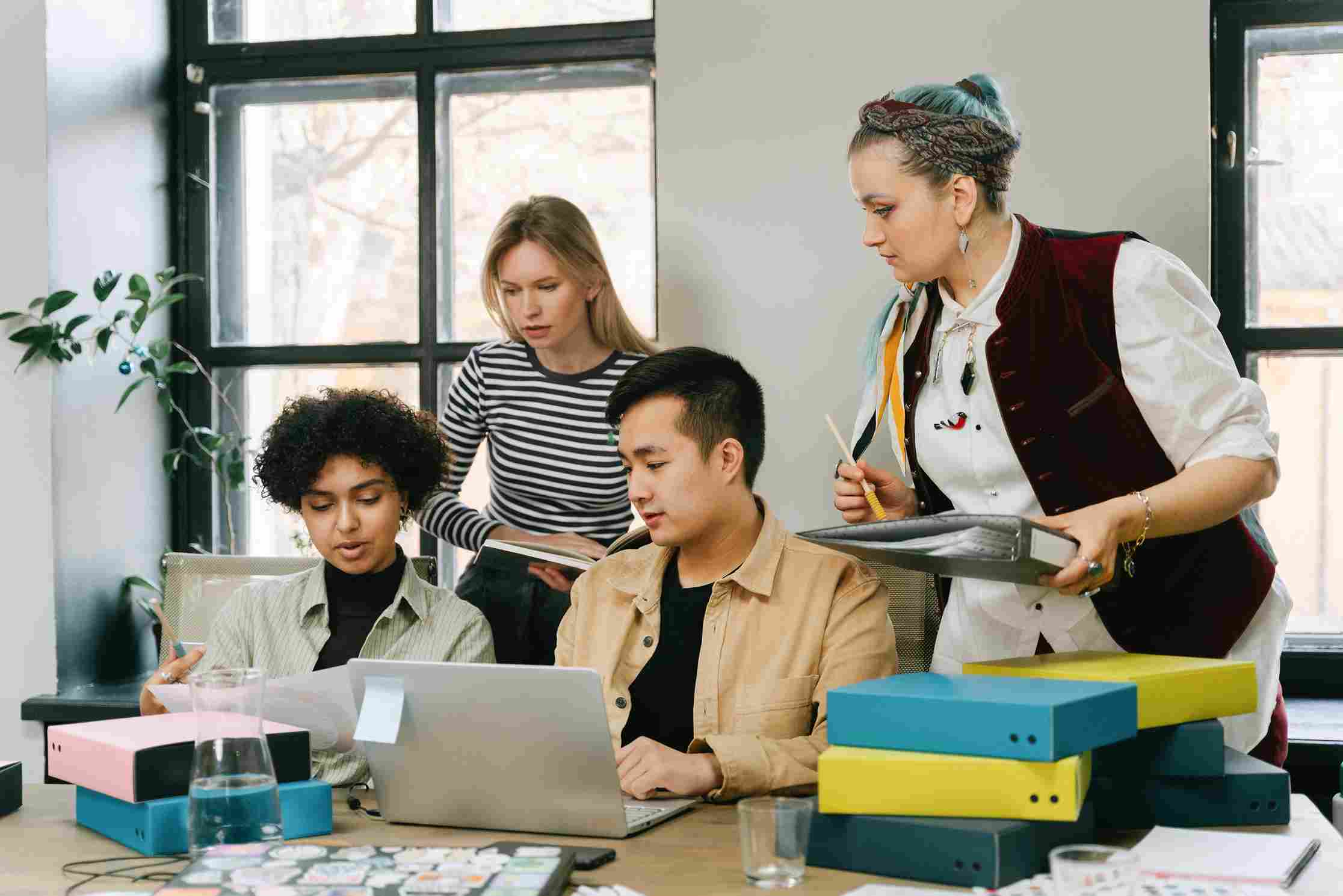 Background to ESG
The idea of Corporate Social Responsibility (CSR), a concept where businesses commit to giving back to society, has long been influential amongst progressively-minded businesses. Its roots stretch back as far as 1953 when the American economist Howard Bowen published his book "Social Responsibilities of the Businessman". However, in the early 2000s, it became clear that a more rigorous and external-facing approach to how businesses assess and measure their impact on local communities and the wider environment was necessary.
ESG emerged on the world stage in 2004 with a report commissioned by the UN in conjunction with the financial industry called 'Who Cares Wins'. Nearly 20 years later, ESG investing is having an increasing impact. Investors increasingly choose to invest their money in firms with strong ESG credentials. According to Morningstar, in the first quarter of 2021, nearly US$120 billion was invested in ESG-linked products, which in itself represented an 18% increase on the previous quarter.
Along with this increasing awareness and impact have come more ways of measuring ESG performance, although it remains much more complex than comparing traditional financial analysis of performance. There are no global standards yet and within the UK there are several different ESG Standards Boards, including the Carbon Disclosure Project and the Sustainability Accounting Standards Board, to name just two.
It is worth noting that B Corp is not the same as ESG. When a company achieves B corp status, it receives a certificate to prove that it meets specific requirements. A B corp company will naturally have a high ESG ranking but many companies will focus on their ESG strategy without aspiring to get B corp certification.
There is also the issue of "greenwashing", where companies deliberately exaggerate or mislead investors or customers about their sustainable credentials. One of the most famous cases of this is Volkswagon's 2009 campaign which celebrated a dramatic reduction in emissions from their cars, achieved by installing software that cheated emissions testing in 11 million of their vehicles.
The Three Pillars
Environmental Pillar 
For some companies, this pillar can be the hardest to report on, partly due to issues with measuring environmental impact and partly because it covers a diverse range of elements. To fulfil the ESG framework, companies are expected to be good stewards of the world's resources and actively take steps to reduce their impact and environmental risks.
Areas to consider are:
The level of carbon emissions and any dependence on fossil fuels.
Contribution to pollution, mainly in terms of water and air but also including light and sound pollution.
How natural resources within the company's remit are managed.
How much recycling and reuse is involved in the company's processes – and how waste (especially chemical waste) is dealt with.
Impact of initiatives to be more sustainable – such as reducing the carbon footprint of employees, using renewable energy sources, supporting reforestation initiatives.
Companies that are involved in using natural resources, such as the energy sector or those involved in the mass production of goods, will have a greater challenge to make their pipeline more environmentally sustainable.
Social
According to Berenberg's own ESG investors survey from 2021, 47% of investors considered the "S" aspect of ESG the most important when deciding whether to invest. As we mentioned earlier, HR professionals can push the 'social' agenda in ESG to help create a culture where all feel respected, valued and connected to the organisation.
The key considerations around DE&I can be summarised as follows:
Diversity, Equity & Inclusion
DE&I brings a wider perspective and broader skillset to a business, helps companies understand their customers better and improves employee retention and engagement, which leads to increased productivity. From an ESG perspective, if a company is going to understand the social impact of its behaviour truly, DE&I has to be at the heart of its ESG framework and investment strategies.
Diversity: does the company know how diverse its workforce is? This includes race, ethnicity, gender, disability and age.
Equity: are policies in place to ensure people are treated equally and fairly?
Inclusion: how does the organisation create and maintain a culture where all employees, clients and customers feel welcome, valued and integrated?
Health & wellbeing
185.6 million working days are lost to sickness in the UK in 2022. It's not hard to see why the physical and mental health of employees greatly impacts businesses and are an important element of the social pillar in ESG criteria. It can be helpful to consider Maslow's Hierarchy of Needs, which identifies different levels of human needs as a pyramid. At the bottom are the basic physiological and safety needs, which for a business include ensuring that employees are working in safe, secure conditions, have the necessary support through illness and have the appropriate resources to fulfil the requirements of their roles.
As you move up through the pyramid, belonging and self-esteem become more important, where an inclusive, nurturing corporate culture comes into play. The last point on the pyramid is self-actualisation, wanting to be your best. From a business perspective, having employees who feel that they want to be the best they can result in a hugely engaged and productive workforce who stay in the business and make it more successful.
Pay
Money is often a contentious issue within businesses, with remuneration being a large part of how an individual feels valued. Looking at pay through the ESG lens means focusing on ensuring that people are paid fairly for their roles, using the Living Wage as a standard. It also means measuring, reporting, and actively working to reduce pay gaps that exist between those of different genders, race and physical abilities. Since 2017 and 2018, respectively, it has been a legal requirement for businesses with over 250 employees to report on race and gender pay.
Organisations with a strong ESG ranking have also started to tackle the tricky issue of executive pay remuneration. Firms are increasingly including ESG metrics in executive compensation schemes. Paying large bonuses to leaders when your company is not seen to be focussing properly on its environmental and social impact causes reputational damage.
Modern Slavery
Modern slavery includes human trafficking, forced or bonded labour, prostitution and forced marriage. Since the Modern Slavery Act 2015, companies of a certain size have been obligated to ensure their practices are preventing modern slavery – another example of ethical business practices which play such an important role in ESG now being supported by the law.
Companies are increasingly choosing to adopt the requirements of the act, even if legally they are not required to do so. These requirements include knowing the supply chain for products, ensuring staff are trained properly to spot modern slavery, undertaking due diligence and having the appropriate policies and procedures in place.
Giving back
It's important to recognise that the social pillar includes what an organisation does externally as well as internally. Companies with an established CSR policy often have a programme of giving back to their local community, for example, by giving employees time to volunteer in local schools or spending off-site events involved in charity work.
Governance
Through our examination of the environment and social pillars of ESG, an underlying thread has been the need to measure properly and accurately report the impact a business has on its environment. Robust governance is essential to ensure change as it covers corporate board and management structures, systems to prevent bribery and corruption, modern slavery legislation requirements, auditing, compliance and information disclosures.
Policies 
The key here is that employees have the tools to enable them to raise any issues they experience in the workplace at an early stage. Policies also ensure that everyone in a company is working to the same high standards and that initiatives to reduce the business' impact on the environment are followed.
Companies with a good ESG ranking will have policies to cover:
Diversity, equity and inclusion
Modern slavery
Whistleblowing
Grievance and disciplinary
Sustainable business practices
Importantly, employees, clients and investors will know that these policies exist and are used.
contracts
Terms and conditions of employment and contracts with clients and suppliers may need to be changed to reflect new business practices in line with ESG criteria. For example, employees can be incentivised to fly less by providing more holiday days if they travel overland, and suppliers can be offered better payment terms if they reduce their own carbon emissions for a specific product they produce for the business.
Reporting
Strong reporting is key to the success of ESG initiatives and is a key part of how businesses demonstrate that they are being transparent about their impact. Reporting ensures that boards have the information they need to make decisions, that investors know the company's story and what is being done, and that employees know how the company views ESG issues.
As mentioned earlier, in the UK there are now legal requirements to report on pay gaps and modern slavery, for example. However, many companies now voluntarily choose to report a range of ESG-related data to hold themselves accountable and be open about the challenges they face.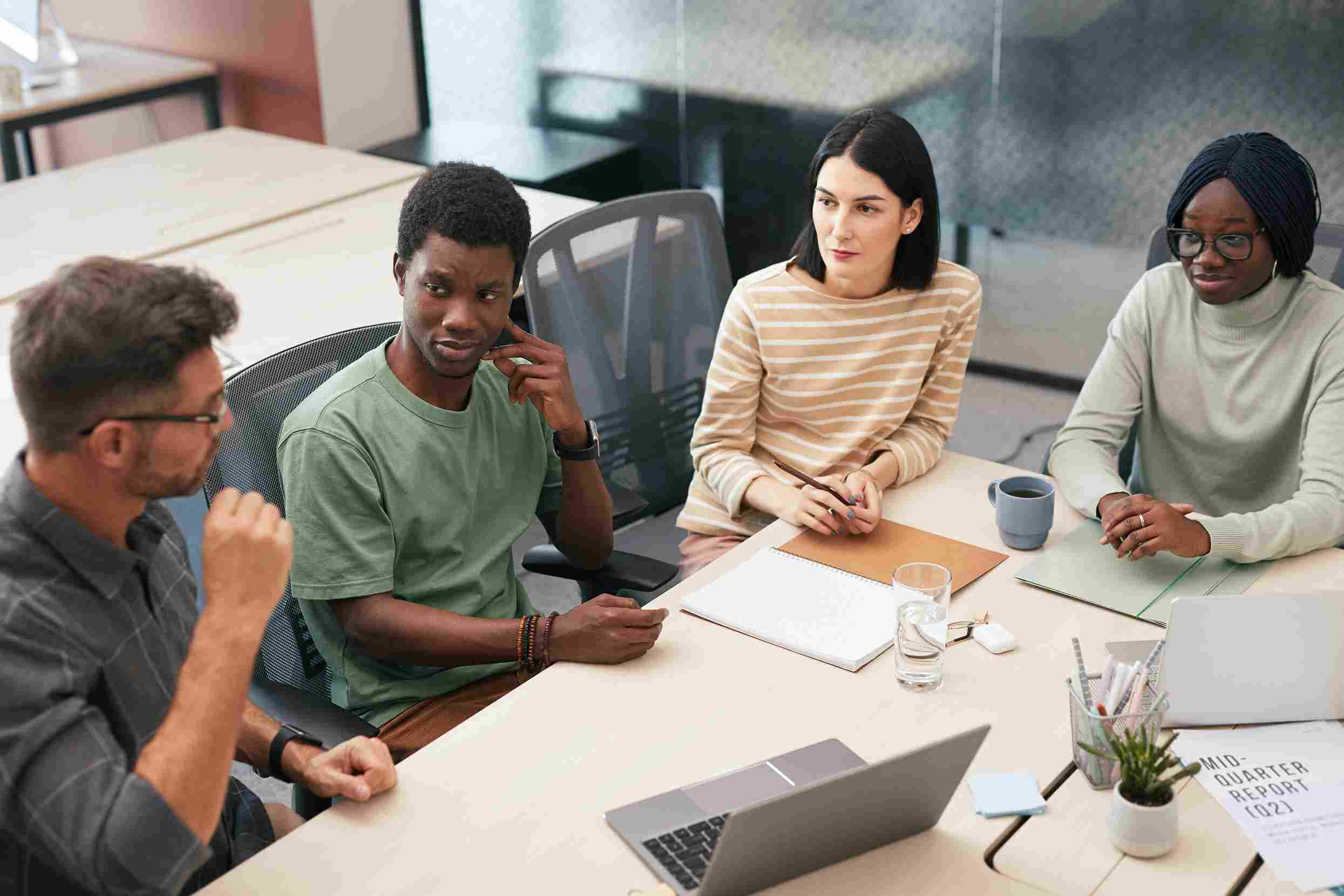 How HR Professionals Can be Involved in ESG
There's no denying that the scope of ESG is pretty huge, and a lot of research and thinking needs to be done when it comes to creating, implementing and reporting within a business strategy framework. HR professionals play an important role in companies delivering an effective ESG strategy. The following five points are a quick reminder of areas where HR professionals can bring the biggest value.
Work with the executive to understand how ESG fits into the company's financial performance and goals.
Provide data on the workforce on a regular basis to measure the social pillar in future ESG performance.
Change policies, procedures and contracts to ensure a strong focus on ESG, including inclusive and sustainable practices.
Keep DE&I and remuneration firmly at the top of any discussions about employees.
Ensure ESG experience and skills are included in the talent management process.