We live in a world where 77% of workers consider company culture before applying for a role, and more than half think it's more important than salary. Positive workplace culture isn't just a 'nice to have'; it's essential for your attrition and retention.
In this article, we'll explore building a positive company culture and why it's essential for attracting and retaining talent.
What is Company Culture?
Workplace culture is a set of shared values, beliefs, attitudes, and practices that shape an organisation's work environment. It's the social order that represents the behaviour of the whole business.
Culture encompasses a company's mission, vision, and goals and how they are communicated and lived out within their work environment, interactions, management styles, and values.
It's important to remember that you can't change culture overnight. It is described in behavioural science as consistent, observable patterns of behaviour – so by its very nature, it takes time for any changes to become commonplace.

Why is Positive Company Culture Important?
A positive work culture drives many things, including:
Innovation
Perhaps the most convincing research on company culture came from the University of Minnesota who found that company culture is the most important factor in driving innovation. Innovative companies have a competitive advantage, increasing market share, producing larger revenues, and seeing improved customer satisfaction.
Performance
Workplace culture can improve employee engagement, employee wellbeing, productivity, and job satisfaction, which drive performance. The University of Warwick found happy employees are 12% more productive than their unhappy counterparts. Another study on strong and weak company cultures found that boots in productivity are down to employee motivation, which is significantly higher in organisations where their needs are met through a strong culture.
Profit
According to Deloitte, poor mental health costs UK employers up to £45 billion each year in absences and turnover. Gallup's State of the Global Workplace: 2022 Report also found that companies with engaged employees had 41% lower absenteeism and 59% lower employee turnover rates.
A positive culture can reduce stress levels among employees whilst also increasing connection to the workplace and driving engagement, leading to lower rates of absenteeism and burnout – and the costs associated with them.
What is the Role of HR in Company Culture?
HR professionals are expected to take the lead in implementing workplace culture. They are responsible for the tangible actions behind developing a positive company culture, from executing learning and development programmes and driving employee recognition to ensuring recruitment strategies align with the core values.
However, HR's role in company culture is often more nuanced than just affecting policy. They are also responsible for keeping leaders on track, reminding them that their actions directly impact the employee experience, championing work culture, and ensuring everyone else's behaviour stays true to the company values.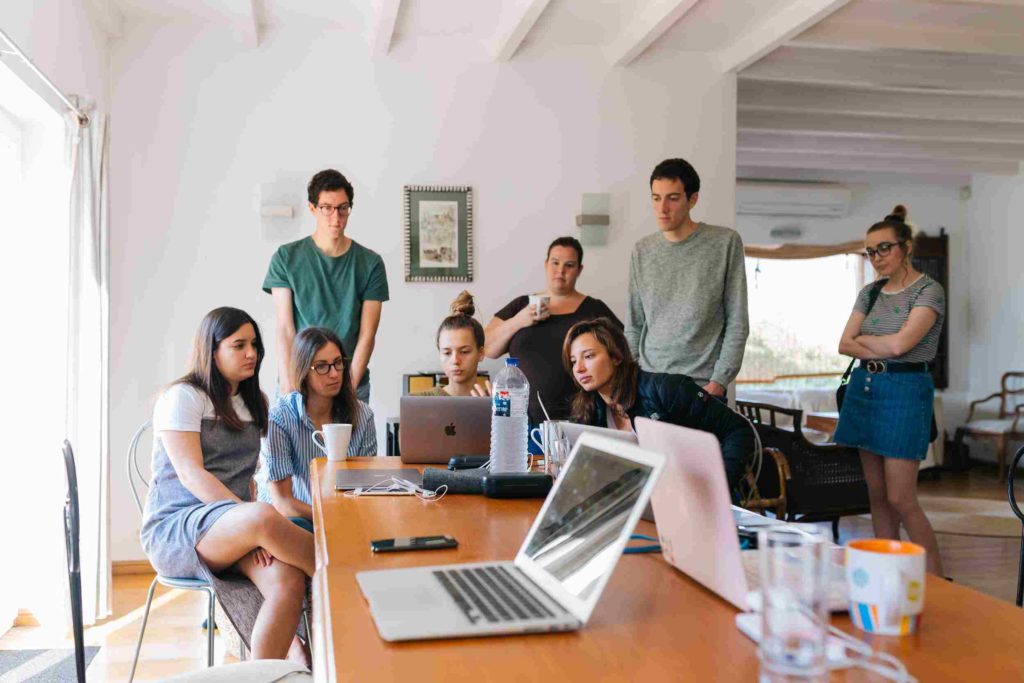 10 Steps to Create a Positive Workplace Culture
Culture plays a significant role in attraction and employee retention. A positive workplace culture can attract high-quality candidates when they share the same values and beliefs, particularly as job seekers now look for more than just a paycheck. As many as 56% of job seekers cite company culture as the most important factor when considering a new job.
And once top talent is through the door, culture plays an integral part in employee loyalty, with positive company culture leading to lower turnover rates and better employee retention. Here's how you can build a positive culture at your company:
1. Establish trust
Trust is the foundation of strong culture; much like culture, it isn't something you can build overnight. Leaders must build trust through transparency, openness, and honesty and cultivate an environment where employees feel empowered to share their thoughts. Without a bedrock of trust, it would be almost impossible to effect any change in company culture. Start here!
2. Evaluate the Current Culture
This is to help you paint a clear, objective picture of the current state of your company culture. Your experience will be unique to you, and you need to get the perspective of other employees and understand how your culture reflects outside the business to improve workplace culture.
3. Do your research
Review the values, mission statement and vision, and any other documentation where your company describes itself. Do you have clear core values that align with the healthy workplace culture you're trying to embed? What benefits do you offer? What are your HR policies? Are there any that are missing or could be improved?
4. Evaluate your online presence
Look at your website and what information is available externally. Is all of the relevant information about your business open to potential employees? Is it up to date? Look at your other social media sites too. Check how the culture is represented and how you engage with your customers or clients. Remember to have a look at employee review sites like Glassdoor too.
5. Observe the work environment
How do the teams dress in the office? How is the office laid out? Assess whether teams stay late and eat lunch at their desks or if they take their breaks and leave on time. What is the atmosphere like? Is there a positive feeling? Ascertain if it's consistent or if it differs across different departments.
6. Ask questions
Speak to as many people in the business as possible about how they perceive and feel about the culture. Do they know the business's core values? Speak to managers about how they manage their teams and speak to their groups about how that impacts them. Ensure you also get a complete picture from HR about how performance management, flexible working, and other policies are all managed.
7. Bring it all together
Compile a statement of your workplace culture from all the data you've collected and compare it to the current idea of your culture. Stress test your conclusion with other employees to see if they think it's accurate. Once you're happy with your research, you'll have a baseline. Don't be disheartened if the outcome of your work isn't what you thought or hoped it would be; the first step to improving company culture is to find out where to start.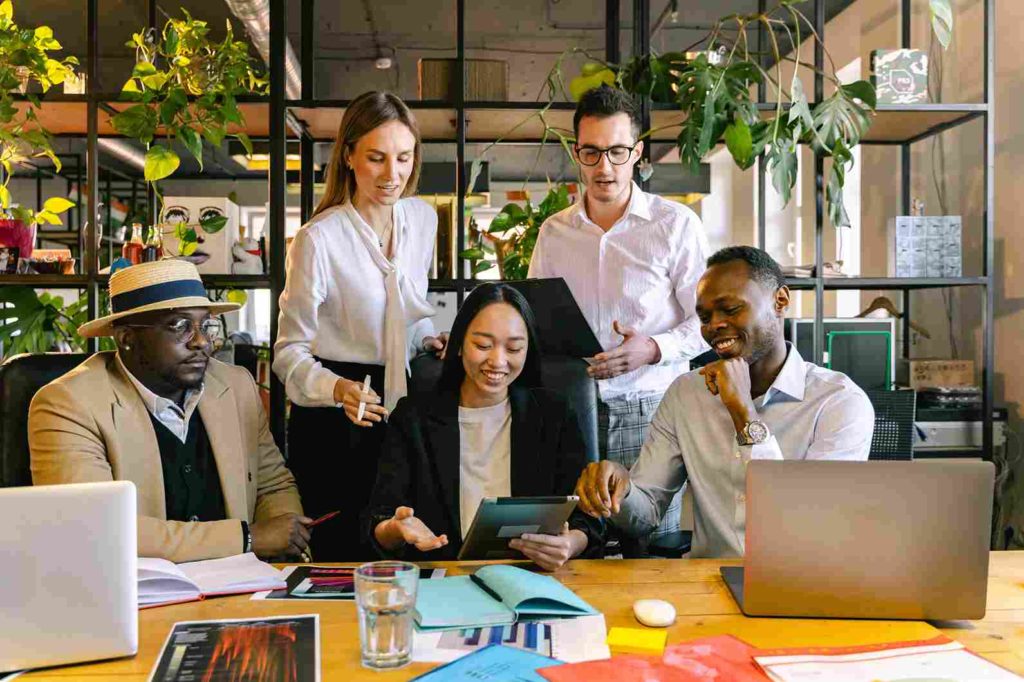 8. Define the ideal
Your evaluation should inform this stage. Using the information from speaking to your teams and engaging senior management, you should now define what you want the company culture to look like. Start small. What are you happy with? What would you like to see change? Then, prioritise.
9. Set expectations and goals
Once the overarching goals for the company culture have been set, you need to break them down into smaller steps. We all crave meaning and purpose, and everyone in the business should be a part of changing workplace culture. Bringing the company together in the movement will also drive engagement. Outline each team's objectives and ensure they understand how their efforts form part of the company's success.
Make sure to communicate clearly. Cultural change relies on behavioural change; without a drumbeat of effective communication to reinforce what's expected, it is doomed from the start.
9. Develop an employee recognition programme
Employee recognition is the cornerstone of effective human resource management and is integral to building a positive company culture. A Great Place to Work survey found that recognition makes employees feel promotions are fair and spurs innovation and extra effort. The same report also linked recognition to higher job satisfaction.
The good news is, implementing an employee recognition programme doesn't have to be complicated, and there are countless ways to show recognition. A two-year study by Deloitte showed that 75% of people felt recongised with a simple 'thank you.'
Here are some ideas to get you started:
·         Employee of the month.
·         Length of service awards.
·         Small personal gifts.
·         Thank you cards.
·         Team lunches.
·         Bonuses.
·         Praise.
10. Formalise learning and professional development
Learning and development matter to employees. In a recent eLearning survey, 94% of employees listed 'investment in training and career development' as one of the top reasons they would stay in a role for longer.
How you implement your programme will depend on the needs of your business. These are some of the common L&D initiatives we see in organisations:
•         Professional qualifications and accreditation.
•         Coaching and mentoring schemes.
•         Encouraging social and collaborative learning between teams.
•         On-demand digital learning.
11. Measure your success
With any organisational shake-up, it can take time before everyone is aligned. It's normal for things to move slowly as teams get used to the new ideas being presented to them. To monitor your progress, make sure you get feedback.
Any feedback is valuable, but build a regular formal feedback process for your calendar. Employee engagement surveys and quick pulse checks will keep you informed on how the change is being received and your progress. Employee Net Promoter Scores (eNPS) are another useful tool that can help you measure employee satisfaction and loyalty throughout the process.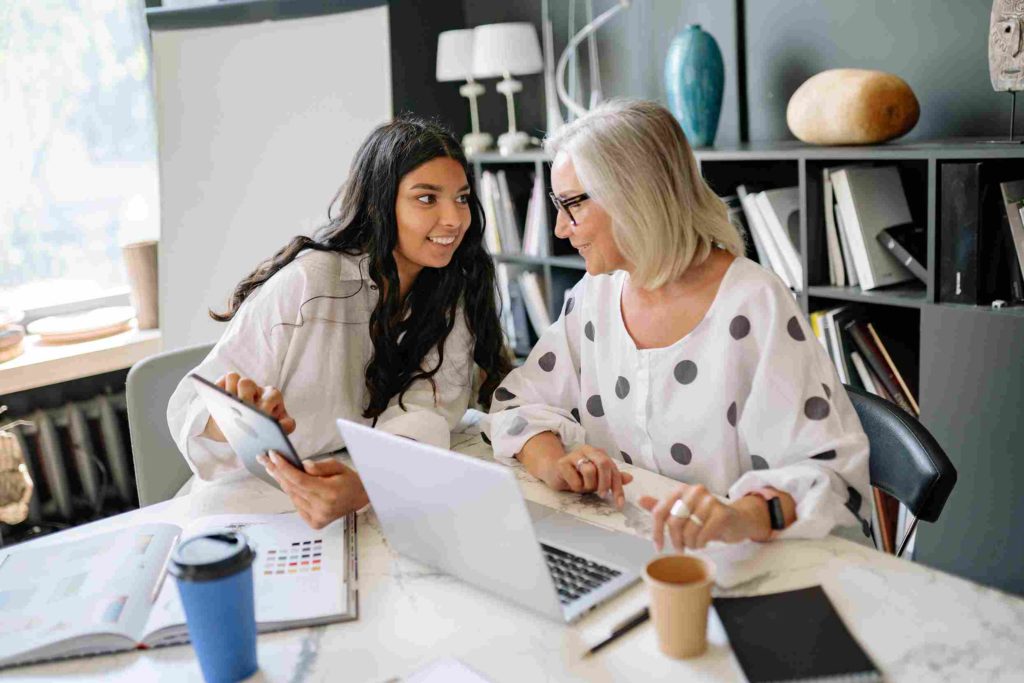 Core Values to Consider
·         Be open and encourage transparency and communication between all levels of the business. Good communication is integral in the content and how your people speak to each other, which speaks volumes about your workplace culture. Encourage leaders to be open about the business's goals and welcome questions from everyone. Make sure they answer truthfully and authentically. When appropriately executed, transparency and good communication breed trust between employees.
·         Build more flexibility in your policies. Working remotely or flexibly can promote a great work-life balance among your employees and boost team morale. According to Gartner, flexibility also increases productivity, with 43% of people surveyed for its Digital Worker Experience Survey saying that flexible hours made them more productive and 30% saying that less or no commuting made them more productive.
·         Embracing autonomy as part of your culture empowers your teams to do their best work. Giving people ownership over their work makes them more invested, taking personal responsibility and professional pride in what they're doing. Autonomy underpins trust and respect and diminishes the existence of micromanagement.
·         Promote respect within your teams. As important as creating a positive, inclusive, and welcoming environment where teams feel respected, it is creating one where they feel protected. A zero-tolerance stance on disrespect and behaviours that upset the balance cultivates an atmosphere where both can flourish.
·         Encourage and enable relationship development. Organise formal team building and less formal events for people to socialise. Remember to be inclusive, considering those who might not drink, have family commitments, or cannot participate in certain activities.
·         Make room for fun!
·         Promoting diversity and inclusion helps everyone in the business feel welcome and like they belong. Encourage the use of preferred pronouns, encourage the respectful discussion of different cultures, celebrate all religious holidays and important cultural days, and listen to your employees about how they want to be recognised and feel included.