HR teams within the ever-evolving financial sector have huge responsibilities when it comes to facilitating growth, contending for top talent and supporting employee wellbeing.  But, more often than not, this expectation comes without a substantial budget, the right tools or stakeholder support. It's become commonplace for HR requests to be denied and sidelined. 
But why? 
Jeff Higgins, Senior HR Executive and former CFO, has a few ideas.  He believes that "the simple answer has to do with communications and language. Finance believes HR must be able to speak the language of business, which is numbers and, more specifically, business and financial results. It is the language that finance professionals think, speak, live and breathe." 
Essentially, HR and finance professionals are coming up against a language barrier, and one that Google Translate can't fix. Organisations must find other tactics and tools to bridge this gap. 
As Higgins goes on to explain, HR teams need to translate "the language of talent into the language of business so that even the most die-hard finance professional can better understand talent, its impact and its worth."
HR analytics can be used for this exact purpose. Employee KPIs and metrics are crucial to this cross-departmental exchange. Equipping your HR team with this data and a means to harness it will enable them to communicate their needs more effectively, improve their agility and make better business decisions. Ultimately, this combination should elevate HR to the position of strategic partner within your company.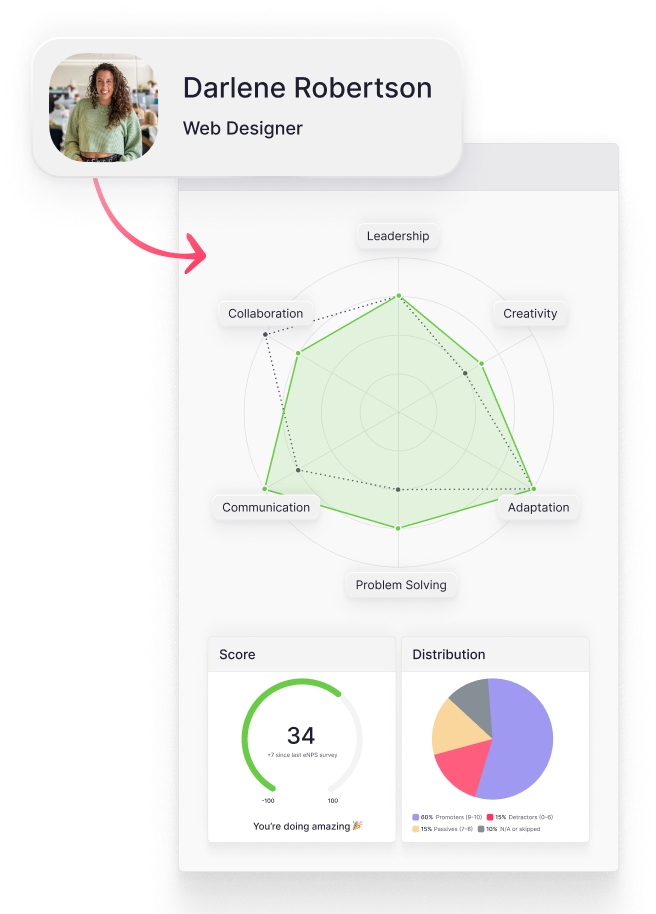 In this article, we'll explore 4 key ways HR analytics can provide support within the financial sector. 
1. Measure Capability of Managers 
The financial sector can be incredibly hierarchical. The structure of power is often pyramid-shaped which means career pathways and ways to progress are generally plentiful and clear. Essentially, work hard and you'll move up, gaining managerial responsibilities along the way. 
However, a recent report by Culture Shift revealed that 46% of employees working within the financial sector have witnessed 'problematic behaviour, such as bullying, harassment or discrimination' at work, and 35% stated that they were on the receiving end of it. 
Toxic work environments existing within the financial world isn't exactly groundbreaking news. But the increasing noise around this topic has made it harder for the government and authorities to ignore. Under pressure to act, UK regulators introduced the Senior Managers and Certification Regime (SMCR) in 2016.  
The policy's aim is simple; increase accountability of those in positions of power and, in turn, discourage misconduct and improve overall culture. As the Financial Conduct Authority (FCA) puts it, the purpose is to ensure senior members of staff set a 'new standard of personal conduct for everyone working in financial services.' 
The regime has been largely hailed as a success. However, considering the FCA issued £215,834,156 in fines in 2022 alone, breaches are still far too common. Whilst regulators can introduce behavioural policies, it's then down to individual companies – specifically HR teams – to uphold and monitor them.  
Performance metrics hosted on HR software can make this job a bit easier. Using automated surveys and performance reviews, HR teams can gain insight into how team members feel about their managers. Anonymous, customisable 360° evaluations mean any areas of concern can be addressed and investigated, and that HR have greater visibility over potential abuses of power. 
Being able to tailor questions also means companies can monitor managers' 'soft skills', which are notoriously difficult to measure. The quantitative metrics are there, too, and can be measured and tracked over time. For example, retention rate per manager could be a strong indicator of potential breaches of the SMCR.  
By centralising performance evaluations on a single platform and monitoring employee responses in real-time, HR teams gain organisational agility and the power to leverage data to support employee wellbeing and foster a healthy workplace. 
Ensuring managers are conducting themselves appropriately isn't entirely altruistic, either. Their behaviour can also have a direct impact on the success of a business. According to FinTech times, 57% of employees in the finance sector would be hesitant to accept a job offer from a company known for having a toxic workplace culture. 
Clearly, ensuring your workforce are abiding by the SMCR is not just about the reputation of individuals but the reputation of the company they represent. Manager behaviour is key to attracting and retaining top talent, and might even give you a leg up against competitors competing for those same candidates.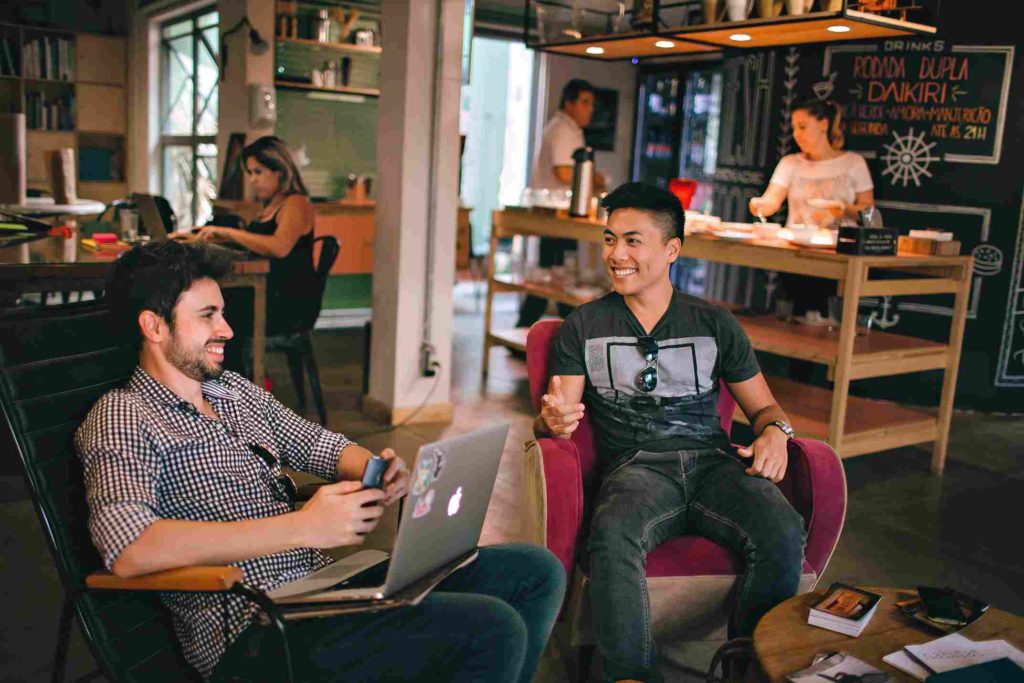 2. Support Recruitment as Industry Grows 
In December 2022, Chancellor of the Exchequer Jeremy Hunt announced he is rolling out a collection of reforms within the financial sector. His statement explained: "These reforms will create jobs, support businesses, and power growth across all four nations of the UK." He also reiterated the sector's vast scale in the UK, stating that "financial and related professional services employ over 2.3 million people."
With Hunt's reforms promising to accelerate the growth of an already huge workforce, HR teams have a recruitment challenge on their hands – and a significant responsibility on their shoulders. Yet, this also presents an opportunity for HR to shed their outdated perception as the cost centre of a company. 
HR teams should use this window of opportunity to step forward, attract top talent and quantify how their recruitment efforts contribute towards revenue. Or, as Higgins would say, "speak the language of business, which is numbers and, more specifically, business and financial results."  This is a step towards your HR team becoming a strategic partner in your business and proving the important part you play in generating profit. 
Using an all-in-one HR software with both talent acquisition and HR analytics tools can facilitate this. These intuitive, cloud-based platforms can use your real-time recruitment and employee data to create reports. These allow you to quickly identify areas for improvement and areas of success that should be maximised. 
Some commons recruiting metrics HR software can measure and track include:
Vacancy rate

: The percentage of open positions versus the total number of existing positions. Can help you identify trends in the job market and the growth of your company.

Fill rate

: How many positions are filled compared to the total number of job openings. Can help you determine if the recruitment team is effectively filling roles.

Applicants per hire:

The average number of applications considered for each new hire. Results can vary by position. Can help you work out how long certain jobs take to fill.

Time to hire:

The average number of days it takes for a candidate to complete the recruitment process. Can help you spot any areas for improvement in your recruitment process.

Conversion rate

: Percentage of candidates who move forward at each step of the hiring process)

Reach for hire

: Total number of people you are able to reach when posting job openings. 

Source quality:

How many applications resulted in successful hires. 

Offer acceptance rate

: How many candidates accepted the jobs they were offered. 

Success ratio:

Performance ratings during an employee's first year on the job.

3. Identify Skills Gaps and Training Opportunities
A recent Bloomberg report revealed that vacancy rates throughout finance firms have reached an all-time high, with over 5 out of 100 job vacancies remaining unfilled from April-June 2022. The figures are indicative of a skills shortage resulting from digitisation in banking, investing and insurance.
These specific evolutions may be new, but the ever-changing nature of the financial services is not. Developments are quick and continuous. Companies must match this speed to keep up, and be agile and adaptable enough to endure change. This means identifying new skills needed, pinpointing gaps in knowledge and training employees to bridge this gap.  
Asking employees directly about skills gaps is one key strategy. With HR software, you can send surveys to your workforce to assess which competencies and tools they need to develop. 
Once training has been implemented, key HR metrics can then help to track its progress. You will need to measure the cost of the training and the overall ROI to assess whether the investment is worth it. HR analytics can enable you to measure the reward effectively, using metrics such as: 
Cost per head / Expenses per employee

(to monitor the monetary cost associated with upskilling, including equipment). 

ROI

(to calculate the overall success of your training programmes. This will be your north star metric as the support of stakeholders will likely hinge on this). 

Success rate

(to monitor the effectiveness of training, i.e. whether employees have learnt new skills and developed competencies, and whether this has improved their overall

performance

. Using a

9 box grid

assessment before and after can help to visualise progress). 
Using a centralised HR software allows you to measure the qualitative impacts of training, too.  It's not all about profit and revenue. Considering that lack of opportunities for development is one of the main contributors towards employee turnover, understanding whether your staff are satisfied with their training is also key.  You can collate employee net promoter scores (eNPS) and send automated surveys to gauge satisfaction and understand how to refine your strategy – all from the same platform.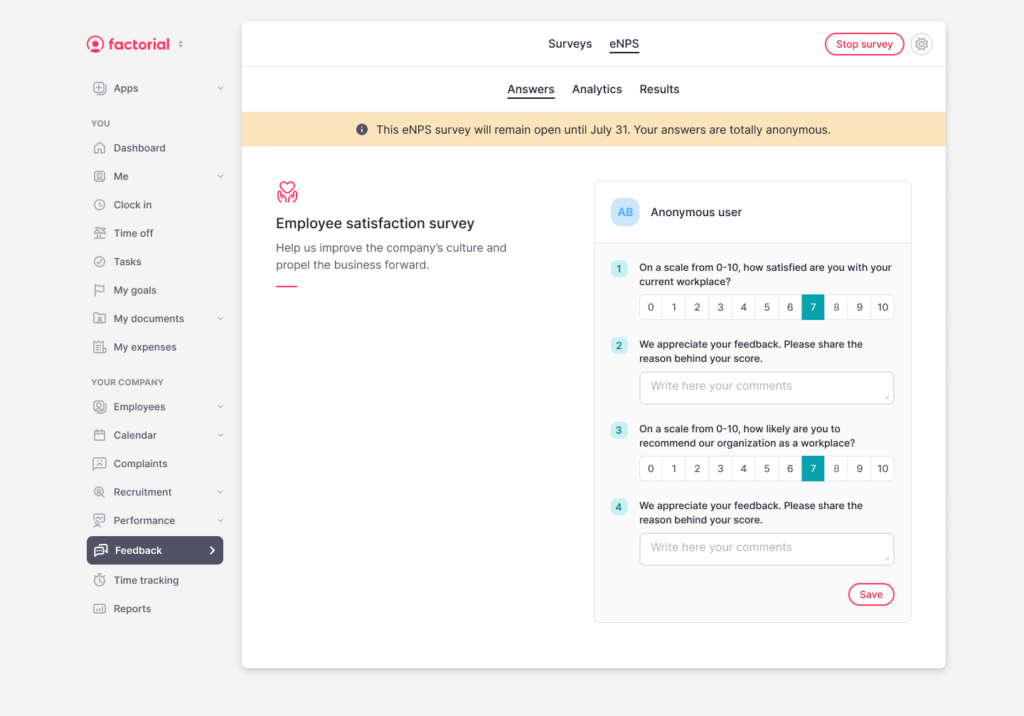 4. Increase Accessibility and Visibility for Stakeholder Support 
We've established that data is key, but how about turning the lock? 
Harnessing your analytics and presenting them in a way that prompts stakeholder buy-in is the final – and potentially most crucial – step. Essentially, it's all in the delivery. Your numbers need to tell a compelling story to convince managers and executives to allocate budget and resources to HR projects. 
Despite its importance, an Oracle survey of financial services professionals found that accessing and understanding data was ranked the most difficult task relating to HR analytics. It seems that HR teams are falling at the final hurdle once most of the legwork has been done. 
This could be a resultative of unintuitive data collection tools (such as spreadsheets), the absence of a centralised data source and lack of internal communication. However, a centralised, cloud-based HR software can deter businesses from becoming siloed and instead encourage knowledge-sharing across departments. 
The same survey concluded: "When asked to rank the analytics skills that HR employees within financial services firms need to improve in order of importance, the ability to act on data to solve issues and learning to tell a story with data were nearly tied for first place."  
Although these are competency-based, human issues, digital tools can equip people with the tools they need to tell that story and empower them to tell it confidently.  HR software allows People Teams to generate reports and graphs using real-time data in just a few clicks. Internal notice boards and communication channels then make it even easier to share this information with key stakeholders. 
By translating your analytics into charts, you can gain insights into your workforce to empower more strategic decision-making. Plus, you'll simultaneously create a stronger, visual narrative to explain the issues of talent management and bolster your proposed programmes and policies. This can only strengthen the bottom line of your business and cement HR's position as a strategic partner.