With the HR manager job market posting a significant growth within the next years, it's no surprise that individuals are scrambling to fill these positions. But, since there is such a shortage of HR managers within the industry, you will have to get creative when searching for candidates who fit your company's needs — as well as your budget. 
In today's post, we explore the best practices you need to follow to recruit HR managers and list the top job boards where you can connect with professionals within the UK. 
What Is an HR Manager?
An HR Manager is a primary person leading the Human Resources department. They are in charge of the recruitment process, activities that guarantee at every level a company's employees' well-being, and employer branding. In today's society (and especially in a medium-size business), it is rare for just one person to take on this role, and responsibilities are set across a variety of professionals.
HR directors serve an organisation by building the team, recruiting the best people, and providing guidance for employees. Depending on the organisation's needs, an HR manager may also be responsible for coaching and counselling. They must work close to your company's team, and ensure everyone is included in the workforce properly.
The human resource management function is especially important. It also plans and conducts the employment policies and programs and deals with the employees to motivate them to achieve maximum productivity. Therefore, you must ensure this position is filled by someone who understands your company culture.
How Do You Find a Good HR Manager?
Although they sometimes represent only 1% of the company workforce, these roles are key to driving your company to success. But, how do you find the right people to fill such essential positions within an organisation?
If you're looking to learn more about the skills needed to fill these roles, you can read more about our latest HR management blogpost. But today, we will show you how to design a proper hiring process which will ensure you have access to the best candidates in the market. 
Firstly, you need to define the responsibilities and the structure of your HR department. Do you need more than one person to manage all things HR? If you are running a small business, chances are that you do not have a large number of teams, and just need one person to cover this position. On the other hand, larger companies require more fine structures to manage all HR processes and maintain a healthy workplace. 
Once you have defined the people you need, it is time to go in search of the best candidates out there. If you are not sure where to look, check out our list of the top five sites where you can post your HR management job descriptions, and proceed with the hiring process within the same place in most cases.
Related video: How Can HR Managers Combat the Great Resignation? In this webinar Tia discusses how HR managers can avoid losing their top talent!
List of Platforms to Find the Best HR Jobs in the UK
Indeed: The platform has a long time in the market, and the huge amount of traffic it receives makes it an excellent place to match with talented professionals looking for a job in HR. As a plus, their system allows candidates to easily upload their resumes and automate the candidate selection process for companies.
LinkedIn: If you are not networking on LinkedIn yet, you definitely should start today. These social media open unlimited opportunities to connect with professionals open to hiring. You just need to type the name of the position you are looking to cover, and the platform will show you which professionals are in search of new opportunities in the field.
Reed: You can post and promote your listing to reach HR managers looking for a job in the UK. To highlight your offering, you should share the salary and provide a full description of the responsibilities expected. 
PM Jobs: Inside, you can find hundreds of open positions in the UK. You can leverage this site to promote your listing and expand your possibilities with the best candidates.
TotalJobs: This massive job board has a lot of filters which will help you find local talent. Most of the offerings are for companies operating in London, but still, you can find hundreds of positions open across the UK.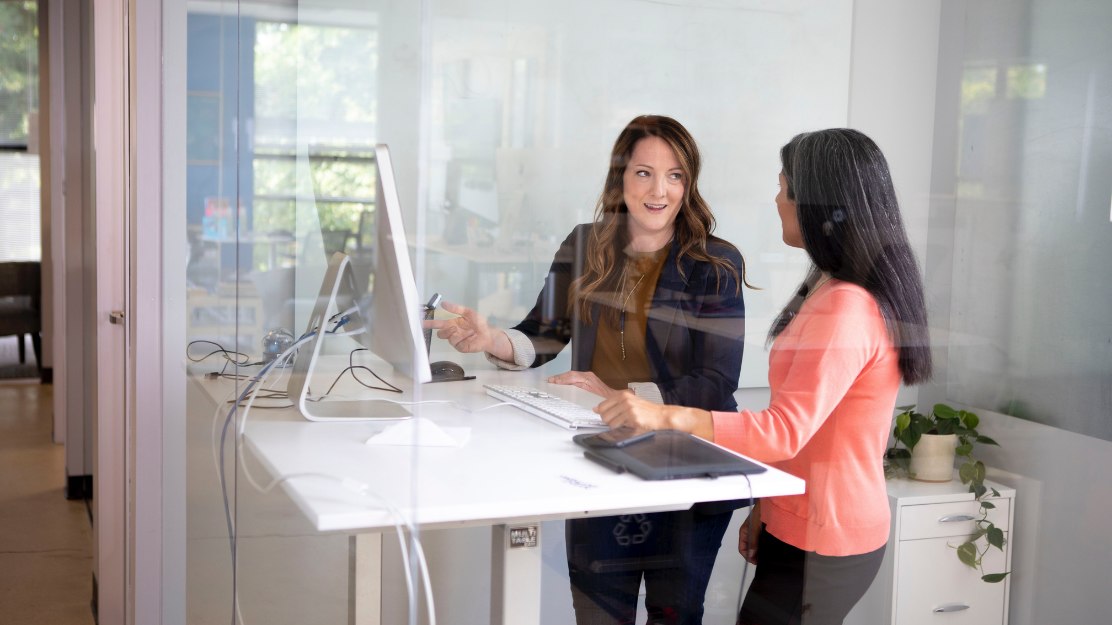 Crafting an HR Jobs Description
To match with the right candidates, you'll need to follow the best recruitment practices, and build an attractive job description that shares the spirit and purpose of your company. Also, you need to be up to date with the law and regulations and offer a salary aligned with industry standards. 
According to Indeed, the average salary of HR working in the United Kingdom is £40,990 per year, but of course, it will depend on the experience you're looking for in the candidates and the responsibilities you will assign to them.
In your listing, remember to include a full description of the responsibilities, highlighting the employee benefits you have to offer. The salary is definitely a competitive factor, but the most qualified candidates are also looking for job opportunities that enrich their HR careers. Flexibility, more benefit for employees, and a sustainable place to work must be on your checklist.
Workable shared a free job description template you can use and adapt to your needs. It's a great point to start crafting your listing, ensuring you're covering all the activities involved in the role of an HR manager. As a plus, you can add more information about the hiring process. By doing this, you have an opportunity to prove to your candidates you value their time, and that you're centred on providing a candidate-centred recruiting process. 
The size of the human resources profession has experienced a growth of 17% in the last decade, but the demand for qualified people to fill this role is often higher than the offering. Considering this situation, you will need to prepare to face a rough market to find people who are worth the effort and the costs involved in hiring HR managers. Otherwise, the lack of strategy in the process of recruiting can cost your company a lot of money related to the turnover rate. 
Today, we discussed the best recruiting practices and listed the top sites where you can match with world-class HR managers. The next step will be working toward retaining and engaging your talent by building a better place to work.