ONS data has revealed that nearly one third of UK businesses are experiencing labour shortages after an increase in economic inactivity post-pandemic.  
The number of workers has declined by 545,000 in what has become known as 'The Great Resignation', a drop that has worsened inflation and limited public service funding.  These 'missing workers' now total over 9 million people aged 16-64. 
The shortages are taking their toll on UK organisations. Companies are fighting tooth and nail to acquire talent as a result, especially those within the most impacted industries, including: hospitality, health and social care, accommodation and food services, professional, scientific & technical activities.  According to a CBI report, three quarters of surveyed businesses have felt impacted and nearly half have been unable to meet expected output as a result.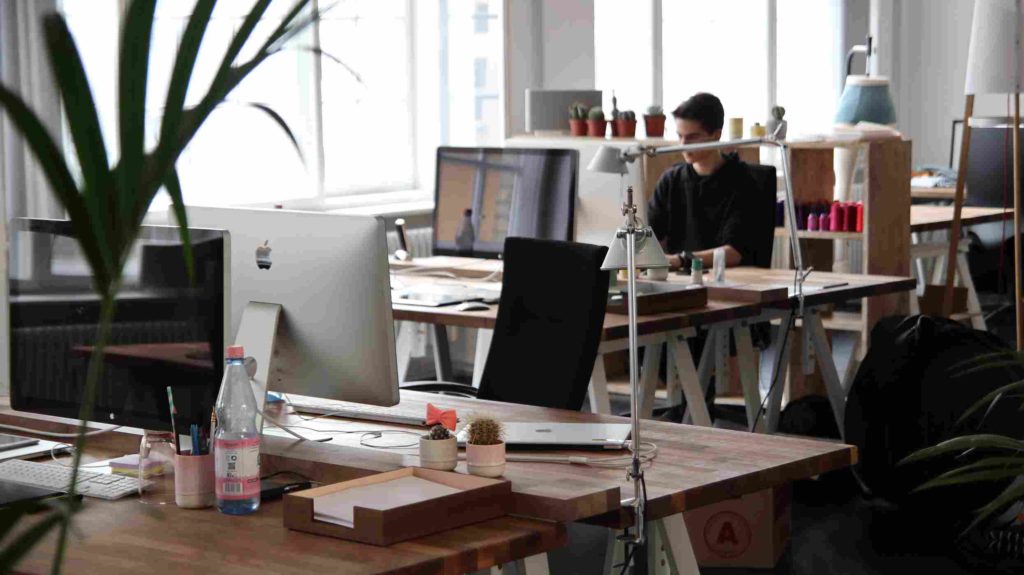 Yet, according to the Institute for Employment Studies, unemployment is not to blame. The issue lies in the number of people who have left their jobs with no intention of finding work. They are classed as 'economically inactive', meaning they are neither working or searching for work. 
So what's causing this inactivity, and how can businesses recruit talent in a heavily candidate-led market? 
What's Causing the Labour Shortages? 
Experts across the nation are speculating over what has caused this shift as the labour markets of other developed economies have bounced back to their pre-pandemic levels.  A few key reasons were raised in The House of Lords Economic Affairs Committee report titled "Where have all the workers gone?", including:  
Early Retirement Post-Pandemic 
Leading economists believe that early retirement is largely to blame for the rise in economic inactivity. The official retirement age in the UK is 66, but more people in their 50s and early 60s have been retiring since Covid hit. 
A recent ONS survey revealed that less than one in ten of these adults had done so due to health concerns. Essentially, workers are leaving the job market out of choice.  
In a report on the topic, Lord Bridges of Headley said: "Why have so many workers left the workforce, after years of declining inactivity? Earlier retirement seems to be the biggest reason. Those who are already economically inactive are becoming sicker, meaning they're less likely to return to work. So, while other factors were previously masking the impact of an ageing population on the size of the workforce, they are now reinforcing it."
These findings come amidst rumours of retirement age increasing to 68 by the end of the 2030s. Could this be a government move to increase the workforce and reduce economic inactivity? 

Brexit
New research indicates that the UK is down over 300,000 workers as a result of Brexit. Existing issues faced by employers have been exacerbated by the ending of free labour movement within the EU. 
The adjustment has been more difficult for certain industries that were more reliant on low-wage workers from the EU, such as transport, hospitality and other low-skilled sectors. 
The CIPD reported that two-thirds of companies are still planning to hire workers from across Europe for both skilled and unskilled roles. The most common reason cited was lack of domestic staff. 
In response to growing concerns, the Home Office said: "The public rightly expects us to control immigration, which is why our points-based system delivers for the whole of the UK by balancing prioritising the skills and talent the UK needs with encouraging long-term investment in the domestic workforce."
"We have expanded the skilled worker route to include medium skilled jobs and it now covers 60% of jobs in the economy."
Read more about the share code provided by the UK government to enable non-UK nationals to prove their right to work in the UK.
Economists have also warned against viewing Brexit as the only root of the problem. ReWAGE expert Professor Chris Forde of Leeds University said: "The reasons for the current UK labour shortages are complex. While there is some evidence that the end of free movement has contributed to shortages in some areas of the UK labour market, it is by no means the only driver. In fact, recruiting difficulties are not unique to the UK and several other countries have experienced high vacancy rates post-pandemic." 
Long-Term Sickness & Failure of Public Services 
It's not just immigration policy that's having an impact. Research has identified the failure of public services and the effect this has had on long-term illness and disability as a major factor.  
Over 2.5 million adults of working age are currently classified as 'long-term sick', up half a million from 2019. This group has grown the largest since the pandemic hit, fuelling concerns about the state of our healthcare system after more than a decade of Conservative government. State budget cuts have led to an NHS at breaking point and insufficient care for those with disabilities and health conditions. The pandemic itself is also to blame for this decrease in wellbeing. Long-covid has affected much of the working population, leaving many unable to work. The ONS also found that 'poor ergonomics' from inadequate work from home setups and physical inactivity over lockdown have caused a growing number of neck and back injuries. 
How Can Companies Attract Talent in a Candidate-Led Market?  
Despite soaring inflation and the cost of living crisis, companies across the nation will be increasing wages to attract and retain staff. Research by the CIPD revealed that 55% of recruiters plan to raise pay this coming year.  
However, salary will only get you so far. Employment attitudes have shifted since the pandemic began. A job is no longer something to suffer through. Employees want to feel valued and supported by their workplace. They want to work somewhere that aligns with their beliefs, respects their priorities outside of work and makes them feel part of something bigger. 
The UK workforce are sending a message to employers; raise the bar, because we're not lowering ours. There are many ways you can improve how you're company is perceived to job seekers, and we've rounded up 5 of the most effective ones below. 
Write Strong Job Descriptions
First impressions matter. This has never been more true than when talking about job descriptions. They are the first contact a prospective candidate has with your company and are a crucial opportunity to stand out from competitors. Crafting them well also increases your chance of finding the most qualified person for the job.  
It goes without saying that you should list the key roles, responsibilities and skill requirements for each position. But to elevate your descriptions to the next level, dedicate a section to company culture. List the values that are important to your company and match the tone of your writing to these. For example, if 'honesty' is one of your values, give as much information upfront as possible to enact this value. Or, if 'being human' is important to your company, keep the tone friendly and approachable and avoid overly formal language.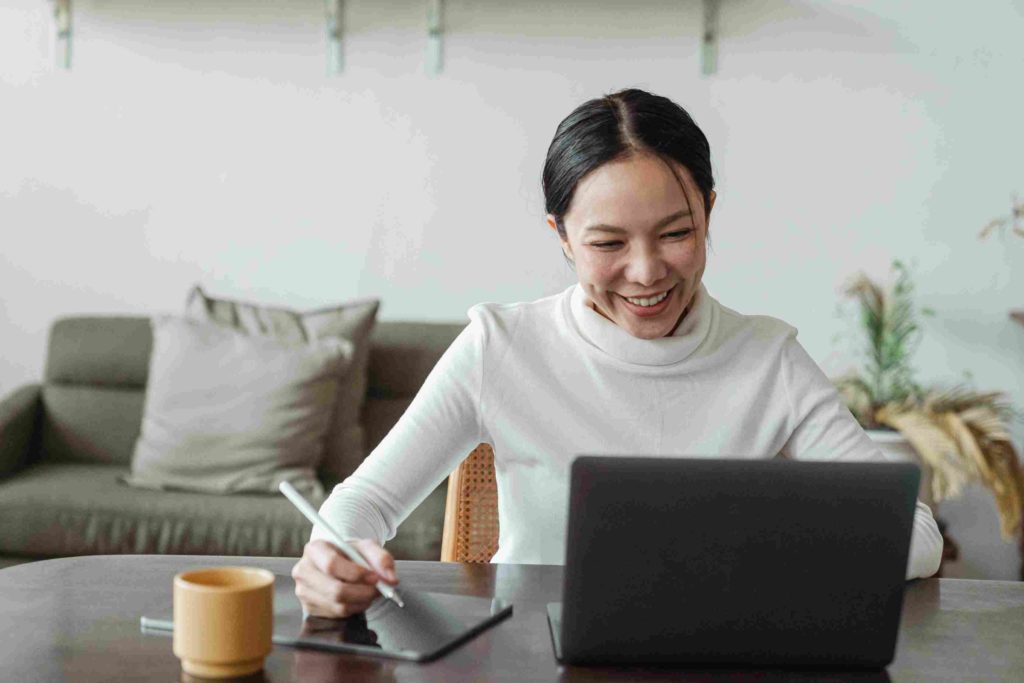 A Glassdoor survey of job seekers revealed that salaries were the most important element of a role description, with 67% ranking this highest. Highlighting pay could help you stand out from the crowd. Thinking about the bigger picture, it could also help to narrow the gender pay gap. This is what the government were hoping for when they launched the voluntary pay transparency scheme in March 2022. 
Benefits were ranked second in that same survey, so make sure to include a list of perks and incentives that you offer your employees. These don't have to be anything monumental; free tea and fruit can go a long way in boosting your employer brand!  
Lastly, ensure your job descriptions are formatted clearly and succinctly so that important details are visible to skim-reading candidates. Divide each section with sub-headers and use bullet points for your lists (or even emojis, depending on your industry and company culture!). Most importantly, make your CTA stand out – it shouldn't be a challenge for job seekers to understand how to apply. 
Value your employees (and shout about it) 
Research has shown that one-third of UK employees feel undervalued at work and 79% of them are looking for a job elsewhere as a result. That's a massive pool of job seekers who are conducting their job search with 'being valued' at the forefront of their minds. 
Company leaders should implement an Employee Value Proposition (EVP) to spotlight your company's dedication to this. This is essentially a trade-off. It's a collection of offerings that an organisation provides in exchange for the experience and skill sets each employee brings to the company. 
People work more productively and are more fulfilled when they have a common purpose. You should therefore start with your company's main objective when creating your EVP. It should form the core of your programme, then you can outline how each individual contributes to this. 
Your EVP should be made up of 5 core elements: 
Compensation 

Career

Benefits

Work Environment

Culture 
Before considering the elements of each of these, ask yourself: What's in it for them? Here, we round back to job descriptions – these are the perfect place for hiring managers to shout about your EVP.

Publish Employer Reviews 
According to a recent study, 98% of UK consumers believe reviews influence their purchase decisions.  The psychology of this is similar in a recruitment scenario. Job seekers are essentially browsing for a job and a positive review could be the final push to 'purchase' (or, in this instance, to apply). 
Many candidates will head to Glassdoor to get a feel of your company. Why not get ahead of them and collate your own set of reviews that you can use in your recruitment marketing? This way, you'll stand out instantly and will have more power over your employer branding. 
Iron Out Your Application Process 
It's likely that job seekers are firing off a multitude of applications in one go. It's a numbers game, after all. You'll therefore need to make your application process as straightforward as possible to avoid potential candidates dropping out along the way. This will also avoid damage to your reputation.  
Using an Applicant Tracking System (ATS) can do just this. With an ATS, you can create personalised application forms or pipeline steps. The entire process is automated so that all candidates, whether they're disqualified or successful new hires, receive a response. This way, you avoid damage to your employer reputation. 
✅Try Factorial's ATS for free with our 14 day trial, alongside all of our digital HR tools.