Employee Annual Leave in the UK can be taken for various reasons. Therefore, it's crucial that HR professionals are aware of the annual leave entitlement in the UK and the different types of leave available to their employees. This will help them to track their employees' time off with ease and ensure that their company is compliant with UK employment laws.
In this article, we will define what annual leave is, the benefits it brings to employees, the other types of paid and unpaid leave available in the UK, and lastly, the legal annual leave entitlement in the UK.
Related video: Managing Time-off Requests:  In this video, we explain how to manage your employees' time off requests, and the different types of leave available. 
What are the Benefits of Annual Leave for Employees?
Taking time off promotes motivation and productivity in the workplace, as well as the following benefits:
Reduces stress levels
Better work-life balance
Prevents job burnout
Improved mood
Better social life
Reduced risk of heart disease
To promote staff morale, employee wellbeing and company culture you must ensure that your employees are taking time off.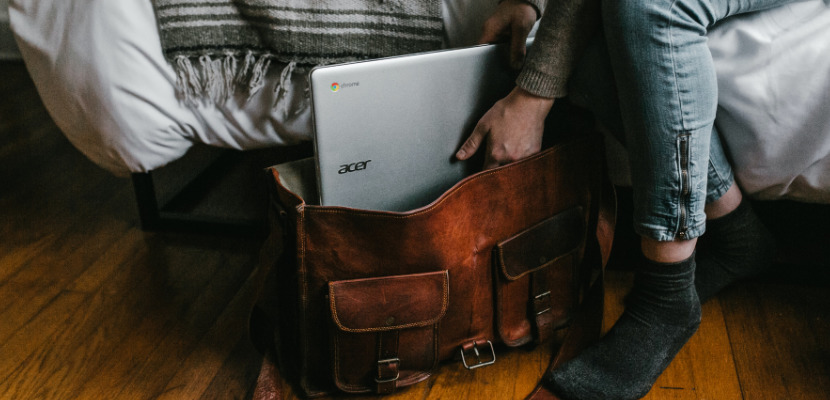 Other Types of Paid and Unpaid Leave UK
Many human resource professionals wonder how to find the best way to track employee time off.  Of course, managing employee time off can be a challenging and time-consuming process, especially when there are many different types of leave in the UK. Thus, it's important that your company clearly defines different types of absences and leave within your company.
To get you started, here are some of the types of leave in the UK:
Annual leave/Statutory Leave
Maternity leave – paid
Paternity leave – paid
Sick leave – paid
Garden Leave and more
For this reason, we highly recommend implementing holiday leave software that lets you easily keep track of what's going on within your company.
Annual Leave in the UK Explained
Annual leave is paid time off work, also known as statutory leave entitlement, granted by employers to employees and can be used for whatever reason.
Now, this raises a few questions, such as, 'Are part-time employees entitled to the same leave as full-time employees? Let's talk about entitlement when it comes to holiday leave and how it is paid out.
How Much Leave Are Your Employees Entitled To?
Almost all UK workers are entitled to 28 days of paid time off, which is the equivalent of 5.6 weeks off.  This includes agency workers, workers with irregular hours and those on zero-hour contracts and workers with irregular hours. This is classed as a legal statutory leave entitlement or annual leave entitlement.  During paid time off, the employee is usually paid at the same rate as their working wage.
Employers can include the total of UK bank holidays within their minimum holiday entitlement. This decision is up to the employer. A part-time worker is entitled to an annual leave payment of at least 5.6 weeks but it will amount to less than 28 days. For example, an employee working half hours would receive 14 days. An employee working three days a week must receive at least 16.8 days annual leave every year.

Managing Employee Time-off Requests
Are you wondering how you manage employee holidays in the best way? Of course, the first step to more organised and effective employee holiday management is Annual Leave Software. Here are a few tips for managing holiday requests better:
Have a Well-defined Leave Policy for Employees
Make sure to communicate the holiday entitlement policy with new staff during the onboarding process. All of this information should also be available in the employee onboarding handbook.
Holiday Management Software
Ensure compliance with labour laws in the UK in regards to the minimum number of holidays per year your employees are entitled to by using holiday management software.
Before Accepting Holiday Requests: What to know
An employer must be aware of a few essential things before accepting an employee's holiday request on your HR software.
There are adequate resources to cover the absence to ensure business requirements are met.
The leave is discussed and mutually decided upon by the employer and employee.
Ensure there are no conflicting requests and/or too many employees away at one time.
While it is easy to just follow a 'first come first served' system when considering holiday requests, a better way of managing employee holiday requests and absences are required. To ensure your business runs smoothly during yearly absences, proper absence management is necessary.
Is Stress Leave from Work Part of the Annual Time-off?
Yes and no. It's essentially up to the employee, they may choose to use one of their holidays as a day off due to stress leave at work. However, by law in most countries, employees are entitled to a certain amount of stress leave days a year. This number may range anywhere from 2-10. Time off for stress leave in the UK varies according to different cases of each employee and what the companies policies are. Stress sick leave and anxiety sick leave are the most common reasons for sick leave- and men are more likely to be off longer than women.
Stress and anxiety are the leading causes of sickness in the UK's workforce, accounting for more than a third of doctors' notes to employers. Employees can show a medical certificate for sick leave for mental health reasons if they feel it's necessary.

Statutory Maternity Leave UK Law
Maternity leave is the time off work granted to an employee before and after giving birth. People often ask the question, how much maternity leave will I get? The maximum is 52 weeks of maternity leave. An employee can hand in a maternity leave request letter to their employer. 'Ordinary maternity leave' covers the first 26 weeks and 'Additional maternity leave' covers the second 26 weeks.
The earliest that an employee can request that leave is 11 weeks before the expected birth date. Unless complications arise, such as premature birth. By law, the employees must stay off work for at least 2 weeks following birth.
Statutory Maternity Pay (SMP)
If the employee is eligible, they are entitled to SMP for up to 39 weeks. Which is usually paid at the following rates:
90% of their average weekly earnings for the first six weeks (before tax)
£151.97 or 90% of their average weekly earnings for the remaining 33 weeks.
Paternity Leave UK Law
In the UK you have entitlement to paternity leave, meaning that an employee can take time off when their partner is having a baby. So, the questions you may want to know the answers to are how much paternity leave are fathers entitled to? When does paternity leave start? Qualifying fathers can take from 1 to 2 weeks of paid paternity leave and the earliest the leave starts is the date of childbirth or later. However, it must end within 56 days of the child's birth.
Some employees may allow fathers to take more time off, depending on the company regulations and the requirements for paternity leave. In terms of paid paternity leave, the statutory weekly rate of Paternity Pay is £151.20, or 90% of your average weekly earnings (whichever is lower).
Adoption Leave UK
If you're adopting a child, you are eligible to get time off to attend 2 adoption appointments after you've been paired with a child. You must give your employer proof of adoption to qualify for adoption leave pay if employers require it.
Additionally, you and your partner may be able to qualify for shared adoption leave, where you can share up to 50 weeks of leave and up to 37 weeks of pay.
Parental Bereavement Leave Policy (Jack's Law)
From April 2020, employed parents are entitled to two weeks' bereavement leave following the death of a child. This accounts for employed parents who have lost a child under the age of 18, excluding self-employed workers. Rights to parental leave for bereavement is also available to adoptive parents, as long as the adoption placement has not been obstructed.
Now you may ask, how long is the parental leave entitlement? Each parent will be entitled to take 2 weeks off during the year following the death of their child. This can be taken in two sections of 1 week periods or a single block of 2 weeks together. The employer is not allowed to refuse, postpone or amend the dates chosen by the employee, however, the leave should be taken within 56 weeks, starting on the day of the death of their child. If the employee loses more than one child, they have the right to a period of bereavement leave for each child. This type of leave is paid in the same way as maternity, paternity and adoption leave mentioned previously.