Your employee value proposition (EVP) showcases the unique benefits an employee gets if they decide to join your business. It defines the essence of who you are as a company, what you stand for and what you have to offer. The better your offer, the more likely you are to attract, motivate and retain top talent in your organisation. In fact, According to Gartner, having a strong employee value proposition (EVP) can lower your turnover by 69% and help you retain high-performing employees.
But what is employee value proposition? Is it just about salaries and benefits or does it also take into account your vision and culture? How can you make it unique, relevant, and compelling?
Join us as we explain the employee value proposition definition and discuss why it's so important to create an appealing EVP. We will also share tips and examples to help you create an employee value proposition that helps you stand out from your competition.
EVP Meaning
Let's start with the basics: what is an EVP and what does EVP stand for?
EVP stands for employee value proposition. Put simply, it is the value you offer potential new employees in return for their commitment to your organisation. This offer takes into account all benefits and rewards you offer your workforce. For example, an EVP usually includes benefits and compensation, fringe benefits, training opportunities, employer brand value and the quality of your leadership.
Fundamentally, your employee value prop takes into account five key areas of your business:
Compensation
Work-life balance
Stability
Location
Respect
Essentially, it's how you entice new recruits to join your business and what you offer in return for the skills, capabilities and experiences they will bring to your organisation. In other words, why they should pick you as an employer instead of your competitors.
Your value proposition for employees can be a determining factor in retaining or losing talent from your pool. That's why it's so important to create a unique, relevant and compelling EVP when you develop your compensation strategy that doesn't just focus on workers' compensation, but also on the opportunities that you offer your employees and the working environment and culture you are able to provide. That way you can effectively drive talent attraction, engagement and retention.
Why is EVP So Important?
So, we've discussed EVP meaning, but why exactly is it so important?
Here are a few advantages of creating an appealing employee value proposition:
It has a direct impact on your recruitment strategy and how well you are able to retain employees. This makes it a vital component of attracting, hiring, and retaining top talent. A well-designed EVP can also reduce hiring costs. This is because you will get more applications from talented candidates and, consequently, you will spend less on recruiting agencies, job ads, social recruitment strategies, and other talent acquisition expenses.
An appealing EVP also helps you stand out from your competitors as it highlights why candidates would be better off working for you. Ultimately, it serves as a clear and consistent message about the experience of working at your organisation and showcases the unique benefits that you offer. And this helps you attract, engage and retain quality talent.
Your EVP is a direct reflection of who you are as a business. It embodies your culture and helps you attract employees whose values are closely aligned with those of your organisation.
The process of defining your EVP helps you understand your organisation better. You can determine what employees like best about working for you, and which areas you need to work on. That way, you are able to continuously improve your employee experience, further boosting your attraction and retention levels.
By focusing on what benefits you offer your employees, you are showing them that they are valued and heard. This helps you develop an engaged workforce that is more productive and determined to meet your company's mission and goals.
Finally, organisations that effectively deliver on their EVP can decrease annual employee turnover by just under 70% and increase new hire commitment by nearly 30%.
What EVP Benefits Should You Offer?
Your employee value proposition should take into account a range of benefits, not just what an employee can expect to receive in financial terms. The employee experience you are able to offer is just as important these days.
Here are a few EVP benefits you should be offering in order to stand out from the competition and convince candidates to join your business:
An extensive benefits package including paid time off, vacation days, health insurance, retirement plans, parental leave options, personal days, etc. Your compensation package should also include bonuses, options, and regular raises.
A company culture based on diversity, equity, and inclusion.
A positive working environment and culture that focuses on improving the physical and mental wellbeing of employees. This might mean offering remote work options, flexible hours, a comfortable work/life balance, and the right tools and technology.
Opportunities for career development, including training, tuition reimbursement, and regular promotions. You might even offer a mentorship program or develop a peer-to-peer learning initiative.
Additional EVP perks such as employee gym memberships, discount cards, free coffee, meals, snacks, team-building activities, etc.
How to Measure EVP
There are a couple of things you need to do in order to build an employee value proposition that helps you stand out as an employer. Firstly, you need to clearly define what your EVP is and what you are able to offer employees. You also need to ensure that the benefits you offer align with your vision as an organisation. You then need to measure and track your EVP using the right metrics so that you know how effective it is and whether you need to make any adjustments to your employer brand.
Let's take a look at these points in a bit more detail.
Clearly define your EVP
The first thing you need to do is clearly define your EVP. Start by writing a list of all the benefits you currently offer your employees. Don't forget to include aspects relating to the employee experience as well as salary and benefits. For example, you might include details about your working environment, career development opportunities, company culture, and additional benefits such as wellness packages.
Next, you want to think about where you can make improvements to your EVP. Are you offering enough perks? Is your working environment nurturing? Do you offer flexible working options? Make sure you're realistic with your offering and that your EVP aligns with your budget.
Use the right KPIs
Once you've defined your employee value proposition, you need to establish a series of KPIs that you can use to track your performance and see what sort of an impact it is having on the dynamics of your workforce.
For example, you might consider monitoring employee satisfaction scores, how long it takes you to hire for positions, cost per hire, company turnover rates and employee advocacy percentages. You could also keep an eye on any online reviews from current and past employees on sites like Glassdoor to get a real feel for how your staff perceive your employee experience.
Make sure you track your metrics regularly and make adjustments to your EVP where necessary.
How to create an employee value proposition
A strong EVP consists of five key elements. Together, these elements determine how both your employees and potential candidates perceive you as an employer:
Compensation
Work-life balance
Stability
Location
Respect
Make sure your EVP takes into account all these elements.
Here are a few other helpful tips to help you create an effective employee value proposition that boosts your reputation as an employer.
Collect employee feedback
Your EVP strategy needs to start at the heart of your business: your people. It's vital that you collect feedback from your existing employees so you can find out what you're doing well and what you can do to improve your employee value proposition.
You can do this by sharing regular employee surveys and holding periodical feedback sessions. You should also hold exit interviews to find out why employees have decided to leave your company. Could you have done anything to convince them to stay?
Make sure you ask a lot of questions and listen to what your employees have to say, without prejudice. The aim is to find answers to the following questions:
Why are potential employees attracted to the company?
Why do existing employees think the company is unique?
What do they value most about working at your company?
What makes your company better than others to work for?
Which additional benefits would employees appreciate?
Are there any benefits that don't contribute to your EVP?
In terms of internal processes and procedures, are there any adjustments you could make that would improve the employee experience?
Why do employees stay?
Why do employees leave?
Determine key selling points
The next step, once you've collected feedback from your employees, is to determine what your key selling points will be. In other words, how will you convince employees to both join and remain at your company?
Which unique benefits can your business offer in order to set you aside from your competitors? What value will a candidate gain if they join your organisation? Are your key selling points appealing and realistic?
If you are a large company, then you may decide to establish a cross-functional team for this. That way, the team can analyse all the feedback you've collected and determine which aspects of your business people value the most, and which benefits they would like to see included in your employee value proposition.
Make sure your selling points align with your strategic objectives and your values as a company. They should also help to differentiate you as an employer and inspire people to want to find out more about your business. However, it's also important to make sure your proposal is realistic. Don't get carried away with promises you can't keep.
Improve the employee experience
Ultimately, one of the best ways to build a solid EVP is by making sure your employees get the best possible experience whilst working with you. This means providing them with a comfortable working environment that inspires creativity. You also need to make sure you offer them all the tools and resources they need to perform productively. And don't forget: it's vital that you reinforce the idea that you value and respect all your employees, personally and professionally.
Another important element of the employee experience is your internal processes and procedures. As an example, your payroll department needs to run as smoothly as possible so that your employees can be confident that they will be paid the right amount, on the right date, and with the right payroll taxes deducted. To ensure this, you might decide to invest in payroll software and use payslip templates to ensure accurate and consistent payments. If you are a small business, you might decide it's more efficient to outsource some of your HR processes. Whatever you decide, make sure it helps you provide your employees with the best possible experience of you as an employer.

Promote your employee value propositions
Once you've created your employee value proposition and you're happy that what you are offering will help you attract and retain the best talent on the market, it's time to promote it so that everyone knows what they'd be missing if they don't join your organisation.
Start by promoting your EVP through all your hiring channels, including your company website, any career pages and job boards you might use, as well as any recruitment agencies you might be working with. Also, publish your value proposition on any social media pages that your business might have and encourage your current employees to share posts through their own profiles. The more people hear about what you have to offer as a business, the better your reputation as an employer will become.
Be consistent
Finally, it's important to be consistent with your EVP and bring it to life in your external employer brand. All your external touchpoints need to reflect the same key message. You also need to make sure you apply your EVP to all your internal touchpoints, including induction plans, reward and recognition schemes, L&D programs, policies, and business plans. It should form the basis of all your daily operations and be a consistent reflection of how your company conducts its business.
For example, if you claim to offer career development opportunities but then invest very little in learning and development, then your proposal will lose all credibility. Keep it real and don't make empty promises.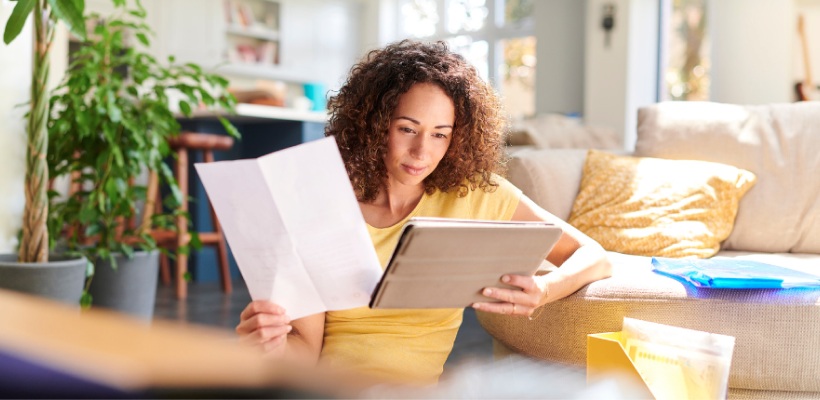 Employee value proposition examples
Let's finish by taking a look at a few EVP examples to help you understand how major global brands have harnessed the power of an attractive employee value proposition in order to build a solid and productive workforce.
Hubspot
Hubspot is a perfect example of a brand that understands what a positive employee value proposition should look like.
The company firmly believes that personal and professional growth are just as important as business growth. In fact, employees at the company frequently report that everyone is empowered to work autonomously, there's no inner circle, and employees are treated like people, not line items.
Hubspot also places a lot of emphasis on promoting diversity and building an inclusive culture. For example, they pay for female employees to freeze their eggs, empowering them to choose when to grow their careers and when to grow their families.
According to the company:
"We're dedicated to building an inclusive culture where employees can do their best work. Feedback, research, and our own employees show that the number one way to do that is by being flexible. Giving HubSpotters the freedom and flexibility to create their own work-life balance builds trust in our company, but it's also just the right thing to do. That's why flexibility is at the core of our benefits and culture, from family planning to financial planning."
Netflix
Netflix is very vocal about its EVP. So much so that it is clearly highlighted on its employment page so that potential candidates are aware of it before they've even applied for a position. Candidates are told that Netflix:
Encourages employee decision-making
Shares information openly, broadly and deliberately
Communicates candidly and directly
Avoids rules
Furthermore, the global streaming giant claims that:
"The thing we most value is working with talented people in highly creative and productive ways. That's why our core philosophy is people over process, and why we try to bring great people together as a dream team. Of course, any growing business requires some process and structure. But with our people-first approach, we can be more flexible, creative, and successful in everything we do."
Unilever
Unilever is another global giant that understands the value of creating and promoting an appealing EVP. In fact, one of its core missions is to not only create a better business, but also a better world, and a better you.
Unilever's EVP is based on four pillars:
Purpose Power
Be the Catalyst
Brilliantly Different Together
Go Beyond
According to the company's website:
"Unilever is the place where you can bring your purpose to life through the work that you do, creating a better business and a better world. You will work with brands that are loved and improve the lives of our consumers and the communities around us."