Why Investing in a Holiday Tracker is Essential to Success
"I'm going on vacation next week!" is a declaration every employee is always more than glad to make. It doesn't matter whether that means they are taking a trip overseas to a dream destination or just kicking back on the sofa to binge-watch the latest Netflix series.
Is your company prepared with the tools to effectively track employee holiday time? 👇
What happens when you don't have a holiday tracker
Managing time-off requests is often a nightmare for managers and HR professionals. PTO (paid time off/personal time off) requests such as annual leave and sick days are one of the most dreaded tasks of the HR department. These are tasks that tend to pop up out of the blue – often when you're waist-deep in a crucial project that you can't afford to look away from – and they can quickly vacuum up your time.
Most companies use crude tools that are simply too outdated and inadequate to be effective in tracking and managing PTO. These requests are usually handled in a manual process involving several steps that include:
Making sure the employee is actually eligible to take the time off. Since employees usually can't check their available time off balances for themselves, an admin needs to do it for them.
Checking with the employee's supervisor to find out if any projects and/or assignments the employee is currently working on will be adversely affected by their absence.
Referring to the company's Excel holiday planner to see if there are any overlapping holiday requests from other employees. Ensuring there is no one else taking time off guarantees the team won't be struggling with too many people absent at once
Once all of the above is in order, you can finally sign off on the request. As you can see, this process clearly takes too long, requires too much effort and is too much of a distraction for any other work on your plate.
Downsides of Manual Time Tracking
Not only is manual tracking of employee holidays both time-consuming and prone to errors that can easily disrupt operations and affect productivity. It can also leave your company vulnerable to fines, legal action, and extra fees due to compliance issues around vacation time regulations in your jurisdiction.
Committing requests to memory, requesting for time off via hallway conversations or confusing email threads and using Excel spreadsheets or post-it notes simply won't do the job. PTO, whether it's sick days or vacation days, should be given the same attention as any other vital financial metric.
The best way to avoid issues around absence management is to use holiday management software. A holiday tracker app is a stand-alone HR management tool that provides an alternative system for managing employees' absences. Going digital means you can say goodbye to long paper forms, endless email threads, and outdated excels.
Holiday Management Software vs. Holiday Tracker Excel?
Effective tracking of employee time off aids and improves the decision making processes within a company. Automating your processes lets you better balance project demands and PTO requests to enable smoother workflows.
Still not sure of why you should step out of the stone age and start using smarter tools…Here are five key benefits of using a leave tracker vs. a holiday tracker spreadsheet to manage and track your UK annual leave calendar:
1. Transparent Process
A vacation tracker makes checking PTO balances much easier for both employees and managers. Both can log into the app and instantly see how much holiday time an employee has already used. In addition, you can also view how much time is still available or what will be available in the near future.
2. Greater Flexibility
PTO can also be requested digitally rather than having to fill out cumbersome paper forms. As it's accessible over the web, employees can access the time-off tracker template at any time, from anywhere. This is perfect for businesses with remote workers, multiple offices and/or to help already overworked admins.
3. Reduced the Chance of Workplace Conflicts
Time off is one of the most common causes of employee conflicts in the workplace. For example, when someone is out of the office, someone else has to pick up the slack. So when employees feel like management is not being fair as far as approving PTO goes, this quickly escalates. A time-off tracker can help you avoid such conflicts by clearly showing who has taken how much vacation/sick time off to date.
4. Empowers Employees While Freeing up Managers
By enabling self-service, holiday management software takes some of the load off of the manager and puts it in the hands of each employee. Employees can do their own due diligence before making PTO requests by checking their balance and the team calendar to make sure there are no conflicts.
5. Shows the Company's Commitment to Work-life Balance
A company that encourages its employees to have a better work-life balance also tends to attract top talent and decrease turnover over time. Making it easier for employees to request time off and/or get it approved demonstrates to them that work-life balance is not just a buzzword to your company.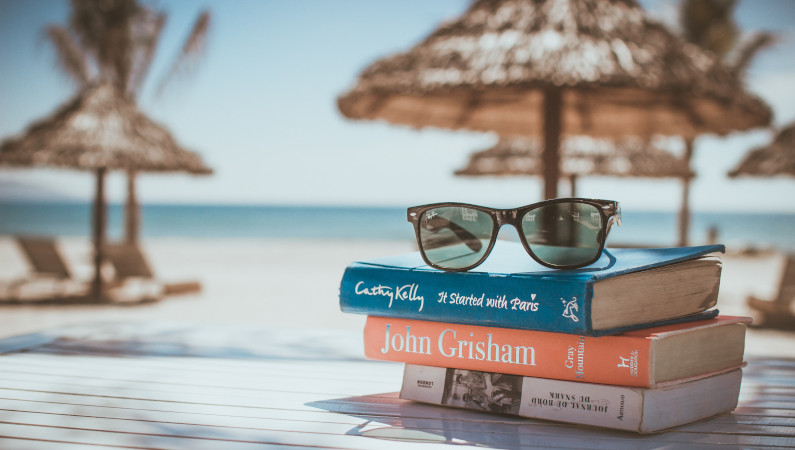 Choose the Right Paid Time-off Tracking Software
It's not enough to know that a PTO tracking is necessary and the benefits it presents, one must also know what to look for when selecting the best one for leaves management in your company.
A suitable and reliable holiday management software should:
Be easy to use, allowing employees to make a request via the staff holiday booking system, see the status of a pending request and/or check their accrued PTO balance, using a smartphone or tablet;
Allow the company to immediately identify any issues to do with workers' paid time off;
Give managers visibility to compare pending time off requests against project schedules;
Alert managers when an unexpected request is made or when an employee cancels approved time;
Allow the company to customize it to match with the different PTO types its HR policy covers;
Automate all calculations of accrued PTO making it easier to generate reports for compliance, and;
Integrate with other business applications you use such as Greenhouse or Workable.
Let's Wrap Up
In order to reduce the risk of landing in trouble with employment standards regulations, companies should make sure to put in place a vacation policy. It should clearly specify the guidelines for taking time off as well as highlight legal holidays and office closures. Employers should also have an annual leave tracker to make sure that their employees use their allotted vacation time. If an employee accrues a huge amount of vacation time, the employer should request them to schedule some time off.
With this in mind, technology is the key to managing your PTO effectively. A holiday tracker Excel spreadsheet may work just fine for a small startup that has only a handful of employees to deal with, but as soon as a business has more than 10 employees that spreadsheet simply no longer cuts it. When you add it all up, you can't ignore the benefits that holiday tracking software has to offer.
By reducing the distractions and interruptions both employees and managers have to deal with when it comes to annual leave, sick leave, and more, holiday management software enables your company to perform more effectively than ever before. HR holiday software is the perfect leave planner for any leave type of company.
Contributed by Gerald Ainomugisha; Edited by Tanya Lesiuk