Could we be entering the era of the four day week? This year has been a big one for the movement already, with the largely positive data from last year's UK pilot hitting the headlines. This six-month trial was the world's largest experiment with a working pattern that differs from the traditional nine-to-five.
The experiment's premise is to introduce a four-day week with compressed hours but no reduction in pay, and the results didn't disappoint. The three-day weekend did wonders for work-life balance, giving employees more flexibility, while the shorter working week did not impact business productivity.
The trial was hailed a 'major breakthrough moment'; its advocates think it's the future of work, but critics are calling for more evidence.
But what about the other benefits outside of wellbeing and business performance that the trial didn't measure? What impact can a four-day week have on our society and the future of the world?

1. Reduce Commuting
Reducing commuting is one of the most important contributors to the positive climate impact of the four-day work week. One study found that introducing a four-day work week by 2025 would shrink UK emissions by 127m tonnes a year – equivalent to taking 27 million cars off the road.
A five-day week means five days a week of commuting. And while only 27% of Londoners commute to work by car, most regions in the UK and other countries report this figure at about 70%.
Data from the UK pilot showed a 10% reduction in commuting time during the trial period.
One study linked a 10% reduction in working hours to a 14.6% drop in carbon footprint, a 12.1% drop in ecological footprint, and a 4.2% drop in carbon dioxide. A four-day week would represent a 20% reduction in hours, potentially leading to double these figures.
It's essential to recognise the compound effect of reducing commuting too. Someone driving to work less minimises the individual's carbon footprint, but when many people are reducing their commuting and working hours too, it also starts impacting traffic. This further reduces time on the road and reduces pollution from idling in traffic – which can produce twice as much exhaust emissions as an engine in motion.
2. Build Sustainable Habits
The four-day work week UK pilot also found that those taking part were inclined towards a lower consumption lifestyle and had more time for time-consuming sustainable habits.
More 'disposable' time impacted behaviour and people were more likely to engage in low-carbon activities like hiking and adopt more climate-friendly practices like recycling and buying eco-friendly products. They were more likely to take public transport and volunteer for pro-environment causes.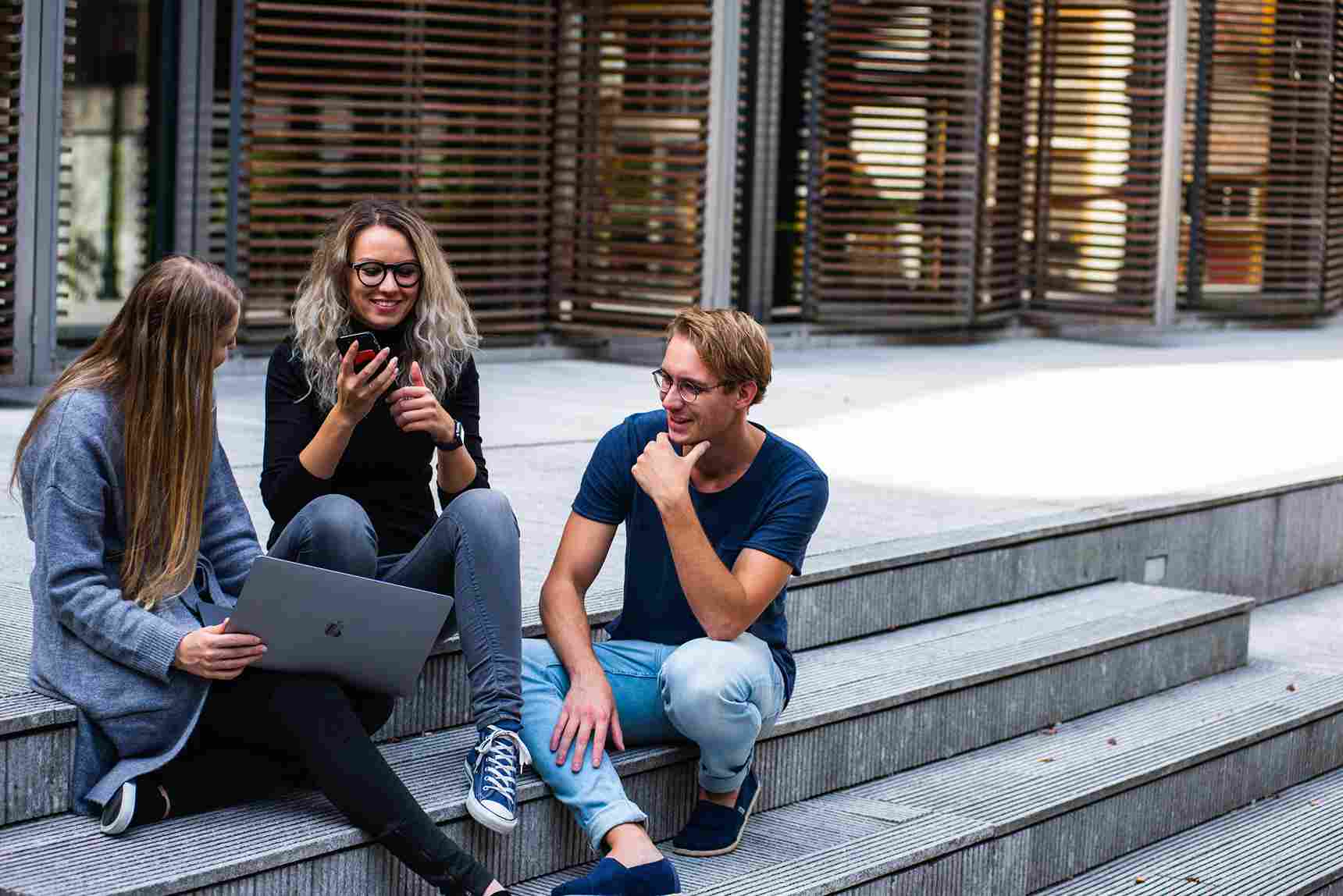 3. Reduce Stress and Improve Health
The shorter work week trial in the UK saw 2,900 employees across the country take part throughout the six months. Surveys taken before and after found that 39% said they were less stressed, 40% said they slept better, and 54% said they had a better work-life balance. These are incredible results for employees, but how can this positively impact the environment?
Stress doesn't solely cost the individual; it also costs the NHS 165,000 bed days per year with a price tag of £71 million. Stress may also play a major role in other acute and chronic conditions, including heart attacks, strokes, and obesity. Each of these is a significant burden on the healthcare system, too, which is one of the most emission-heavy components of our society, accounting for between 4 and 5 % of our annual emissions.
4. Save Energy
Office buildings across different sectors are also high energy consumers – with businesses using electricity to light, heat, and air condition workplaces, the bills can be huge.
It's not just powering offices that consumes energy to allow us to work. Data centres now outstrip the aviation industry in terms of Green House Gas emissions, accounting for 2.5% – 3.7% of global emissions. One big data storage centre consumes the same amount of electricity as 50,000 homes. By effectively turning off data traffic for one day a week, the implications for the environment could be huge.
Potential Drawbacks
Economists, politicians, experts, employers, and workers across the globe are all getting excited about the potential of the four-day week.  It could benefit the economy, society, and the environment all at once – and it's not often policies have the capacity to have such a transformative impact.
However, it does depend on the population not substituting work for more carbon emission-heavy activity.  Taking flights for long weekends away or driving long distances for leisure activities, for example, would both outweigh the carbon-positive benefits of the four-day week. It's also possible people might use the extra day to take on other work, especially as this period of economic uncertainty continues.
At this early stage, it's impossible to say for sure. The overall impact will become clearer as more companies start implementing the four day work week and leaders in the field gather more concrete, long-term data.