A large majority of companies that took part in the largest ever four-day work week trial will be continuing with the working pattern in what is being hailed a 'major breakthrough' for the UK economy. 
A huge success 
The pilot consisted of 61 companies, from marketing agencies to education services, cutting their working hours to 32 hours a week for 6 months without a wage reduction. It was started in June 2022 by non-profit 4 Day Week Global as part of a broader initiative to find ways to make the working day more efficient. 
The hypothesis was that it would increase productivity and employee wellbeing whilst reducing the gender gap and unemployment. Fast forward to February 2023 and 56 of those companies have extended the trial whilst 18 have made it permanent. 
The decision to extend came after companies reported overwhelmingly positive results. 71% of participating employees reported feeling lower levels of burnout, 43% experienced stronger mental health and 40% slept better. The amount of sick days taken also fell by almost two-thirds. 
Having an extra personal day allowed workers to improve their work-life balance and allocate more time to family, friends, and hobbies.
Alison Dunn, chief executive of Citizens Advice and advocate of the 4-day week, explains: "Our staff have had the intensity of their work ramp up following the pandemic and cost of living crisis. Burnout has been an issue, so the four-day week has given them space to decompress: we've had people spend their extra day off with their children, take forest walks and monetise their hobbies."

Employers felt financial benefits, too, with 57% fewer staff leaving companies and average revenue rising 35% against 2021.  
Ed Siegel, Chief Executive of participant company Charity Bank, also saw benefits to employer brand: "I would say that for roughly two-thirds of our team, it's been fantastic – it's been amazingly successful. They have successfully transitioned to working four days a week and they love it. It has really moved the dial on the mood, and people are like, 'Wow, that's a great organisation I'm working for here.'"
Joe Ryle, Director of the campaign, is thrilled with the results, commenting: "Across a wide variety of sectors, wellbeing has improved dramatically for staff; and business productivity has either been maintained or improved in nearly every case.
"We're really pleased with the results and hopefully it does show that the time to roll out a four-day week more widely has surely come."
The overwhelmingly positive results have been presented to MPs as part of the fight to implement a 4-day work across the UK. 
Potential drawbacks 
Yet, despite the positive data, there are still some potential drawbacks to the 32-hour week that could hinder its rollout. Of the 61 companies that trialled it, 18 businesses reverted to the traditional 5-day working pattern. 
Rivelin Robotics, an 8-person startup that have been taking Fridays off as part of the pilot, met some speedbumps. David Alatorre, Chief Technology Officer at the firm, "wanted to instil a culture in the company of putting wellbeing first" but wasn't convinced by the shorter week in relation to productivity. 
"We had a trade show that was a big launch for one of our products and a couple of the major parts were delayed. And we just couldn't physically start the process until they arrived," Mason said. "There was no way at that point in time that we could have spread that load."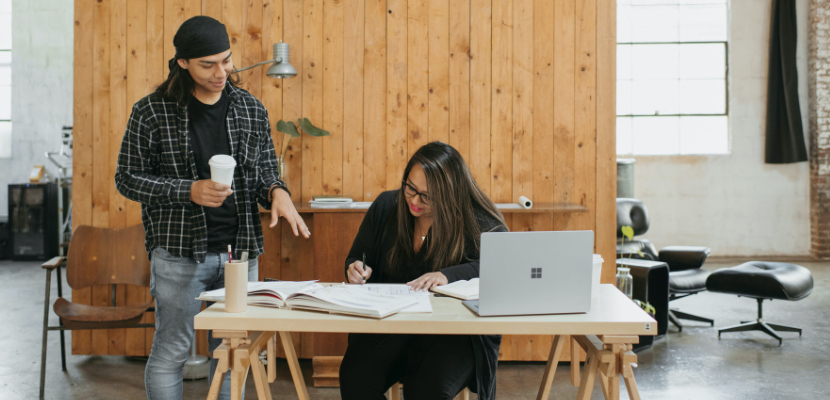 Another company that struggled with the shorter week was engineering and industrial supplies company Allcap. Managing Director Mark Roderick was hoping to offer his staff some relief after they worked intensely throught the pandemic, but the move had the opposite effect, causing them to leave the trial early. 
"As opposed to 10 normal workdays, we found that employees would have nine extreme ones – once they got to their scheduled day off they were exhausted," Roderick explains. "Once we factored in holidays, sickness and caring responsibilities, we also struggled to find cover for an employee on their rest day."
Participating companies that faced these issues suggested a 6-hour workday instead, claiming that would avoid workloads intensifying too much. 
Increased burnout wasn't the only issue that arose throughout the pilot. Employers managing customer-facing roles found scheduling a challenge; some had to hire new talent to allow existing staff to have 3-day weekends, pushing up recruitment costs. 
Exclusivity was another blocker for these businesses. The working pattern is "not available to our contact centre team, who have clearly defined opening hours," says Dunn from Citizens Advice. "Their work is heavily monitored with specific KPIs set by our founder that need to be delivered – currently, they can only make marginal gains." 
These industries also found that, as their busiest days are those that others will be off work, they can't afford to offer customer-facing positions 3-day weekends. This creates massive inconsistencies in company policy that could lead to resentment towards management and job dissatisfaction. 
Looking to the future 
Despite the hurdles some companies have faced, 4 Day Week Campaign is now fighting to give workers across the nation the right to request a 4-day week. They presented the results to the government in February as part of this move. 
Ryle explains: "The economy doesn't need us to be working five days a week any more. It was 100 years ago, the shift to a five-day week, and the economy's transformed since then."
The majority of participants extending the trial shows that attitudes have changed since before the pandemic and employers are more receptive to the change. What remains unclear is whether the government will be on board, and how companies across different industries will approach shorter weeks.
Global four-day week
Reducing hours to improve work-life balance isn't a new concept. Here are some of the countries that successfully adopted this approach: 
Japan
Big companies including Panasonic and Microsoft Japan cut work hours and joined the movement. 
CEO of Panasonic stated "We must support the wellbeing of each employee", and Microsoft Japan reported a reduction in electricity costs.
Iceland
The majority of workers in Iceland are either currently working or are on their way to working four days a week. Their reports found that it boosted productivity and employee happiness.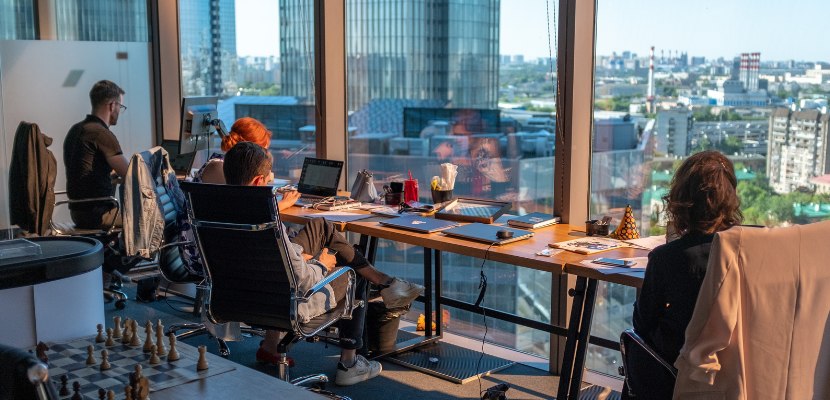 United States
Bolt was the first tech unicorn to experiment with the four-day week work and prove that doing so could increase productivity, engagement, and wellness.
Scotland
Scottish First Minister Nicola Sturgeon announced a fund for firms to trial the four-day week.
Companies who are implementing it reported increases in profitability and efficiency. LUX, a creative agency, informed growths of 30% in output and profitability. 
Some organisations implemented this to close the gender gap and support minorities to fulfil their potential. This was the case for YWCA Scotland, who believe cutting hours has major benefits for working women.