Employee payslips can be confusing as they contain a huge amount of information. And employees often look to the bottom of the page, ignoring the rest of the data, to see the amount received that month. More often than not, it's a much smaller amount than employees were expecting. There are a number of factors that need to be taken into account to get your final pay total – tax deductions, national insurance, pension plans and more.
Understanding how to fill in an employee payment slip can help you to answer any queries from your employees. It's more than common for employees to go to HR managers with concerns about these withholdings. Therefore, our best advice is to understand exactly what a payment slip is and what's involved so that you can create an accurate copy of our monthly UK payslip example.
Choose an employee payslip template to follow and make sure you learn about all of the sections on the payslip like the back of your hand. Today we're going to look at a payment slip sample and show you how to make payslips free. There are many benefits to having access to a free online payslip generator in the UK and lucky for you, we have both, a free downloadable template and a software that does it for you. So, get started and download your free payroll template. First things first, let's review the benefits of using payroll software.
---
What is a Payslip?
Let's begin by answering the question "what is a payslip?" A UK payslip, also known as a salary slip, wage slip or pay stub, is a document given to an employee by their UK employer. Payslips detail the amount of pay given before tax, as well as deductions such as tax, insurance and other company schemes including pensions. Finally, it will state the amount the employee receives after these withholdings. This amount will be shown within the pay period written on the slip, but also the Year to Date (YTD) payroll information so far.
Payslips are issued on a cyclical basis, at the same time and frequency as actual wage or salary payments, usually either weekly, bi-monthly or monthly. Understanding UK payroll is vital if you're in an HR position. But don't panic, if your next question is: "how to make a payment slip?" You can get started with our free online payslip template.
How to Create a Payslip Template Sample
One question many HR managers have is "how is a payslip formatted?" Well, there isn't one way to format a payslip. Each company is different and thus follows a different structure. Yet, one thing many companies have in common is that they want the payslip to be professional, good quality and present all the necessary information in a clear and concise way. A lot of payslips are missing at least one of these necessities. This is why we have detailed what a standard payslip template should include and provided you with a simple payslip template.
A UK payslip template should include the pay before and after deductions. The deductions must also be clearly stated. These include:
Taxes
Social Security
Insurance
Pension schemes
Whether you need a simple salary slip format for small organisations or a more complex one for larger businesses, there is no law stating how the payslip should be laid out or structured. There are many different payslip samples to go by, however, there is not a one size fits all sample. Saying this, there still exist some common practices. It is commonplace for the gross pay to be stated at the top, followed by deductions and the net pay clearly shown at the bottom. There may also be spaces included somewhere on the document for any miscellaneous information. For example, the reimbursement of expenses or company perks.
Although some companies use a salary slip format in Word, many choose a salary slip format Excel offers. Excel as a tool for creating a basic payslip template is very useful. It allows all the necessary sections and information to be shown in clearly defined tables. What's more, its calculation tools can be useful for working out totals and percentages.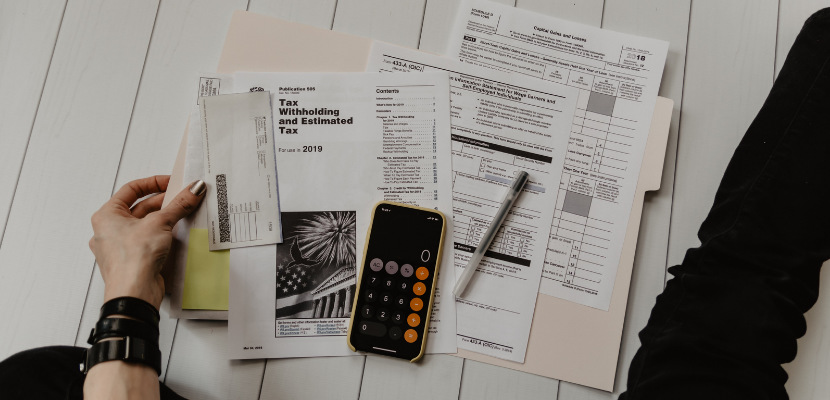 Understanding the Employee Payslip Template Excel
Before looking at a payslip template it will be useful to understand the format of a payslip template in Excel. Payslip templates in Excel are utilised by many HR managers. Therefore, within this article, we will analyze the different sections of a typical salary slip and their significance. This will help the HR manager with the creation and structure of their own employees' paychecks.
So what should be included on an employee payslip? Let's take a look at some of the key parts that are included in a payslip template excel.
Personal information
The payslip template Excel should start by presenting the employee's name and address, including on the template for identification purposes.
Payroll number
This is also known as the employee number, companies use this number to identify individuals on their payroll. It is essentially an employee identification tool and it is normally at the head of your payslip.
Tax period
The numbers stated here represent the tax period for that particular salary slip. The UK tax period runs from the start to the end of the calendar year.
Tax code
This code is used to which is used to work out how much Income Tax to take from your pay or pension and specifies the percentage rate an individual is taxed at.
Gross pay
This labels the amount of pay an employee receives before taxes and further deductions.
Net pay
This states an employee's take-home pay after all taxes and other deductions have been made.
Year to Date (YTD)
YTD refers to a period of time beginning on the first day of the calendar or fiscal year running up to the current date. It is based on the employee's gross income and is shown to indicate all earnings received by the employee to date in that year at that company.
Social Security number
This is the employee's personal social security number. It is used by the authorities to identify the individual. Any deductions made to social security under this number will be recorded against that employee's name.
Expenses
If an employee incurs expenses in advance the employer will make the reimbursement on the payslip direct to the employee. This could be in the case of booking a business trip in advance or subsistence during the trip.
Pensions
This section states the amount taken from the gross pay and withheld for contribution to the employee's pension. Keep in mind, this allows the employee to see how much percentage of their salary is being stored in the company pension scheme.
Workplace benefits
If the worker receives any workplace benefits, like company health insurance, a company car, or any bonuses this will be clearly indicated on the salary slip.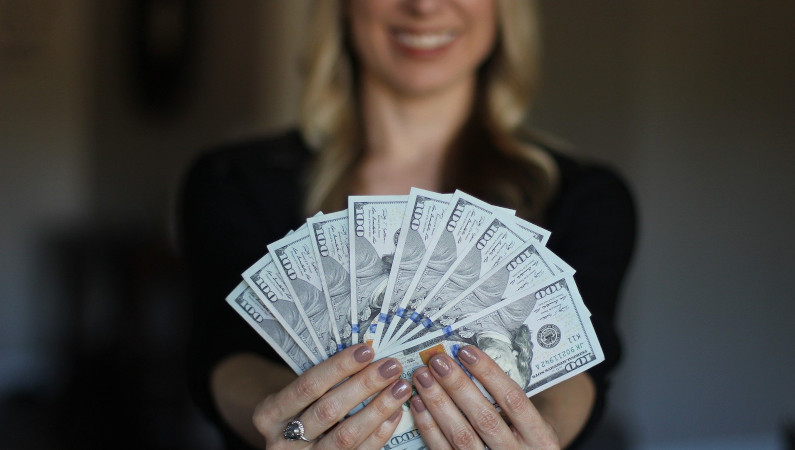 Employee Payslip Template
After understanding what goes into the salary payslip format and the distinct sections that must be included, it's time to look at a free payslip template. Payslip templates set out a general structure for companies to follow, which can be modified to suit the location and needs of the employer. Additionally, payslip templates can prove vital in making sure employers provide all the necessary components and information on each payslip. Below we have included an example of a payroll excel sheet free download, with all the necessary information included.
You may be wondering if this Excel HMRC payslip template can be used by any company? The simple answer is yes. It can easily be applied to any organisation, big or small. Yet there are some guidelines that should be taken into account regarding its use. Let's take a look at the step-by-step instructions that managers need to be aware of:
Customise to your business
Firstly, edit the employee and company information sections at the top so that they apply to your business and each individual. Secondly, make sure to edit the earnings, deductions and YTD information. This will be different for each employee, depending on what they earn with the company. You can add or remove rows on the salary slip template depending on how much information you feel you need to include for each worker.
Entering hours and payment amounts
Next, the working time of each employee needs to be updated. The YTD worksheet which states the hours, rates of pay and payment amounts will need to be updated here. Then after these have been calculated, you can go ahead and input them into the UK payslip sheet example under the pay date section. This will update all the payment details in the employee payslip.
Pay periods
Finally, you must be aware of what to do each pay period. Here are the steps you should take:
Create a new row in the YTD worksheet. Enter all the information for a pay date, pay period, hours, and payment amounts.
Select the pay date from the drop-down at the top of the free payslip template. The hours and amounts will update.
Double-check, print and send the payslip to the employees.
Additionally, be aware that this payslip template does not calculate taxes. You must do this separately.
Each company must inform itself of the necessary legal requirements of its location. This means learning what taxes, deductions and information must be included on the payslip by law. Then, you can go ahead and update this free payroll check template to suit your needs.
Payslip Checklist
Now you've successfully used the simple payslip template to create your employees' salary slips. How exciting – they're almost ready to be sent out! The next thing you need to do is to double-check that you haven't left anything out. Mistakes are common and it will save everyone time and stress if you follow a payslip checklist to ensure nothing has been missed out. Follow our free payroll checklist template below, to ensure you've covered all the necessary information.
Check Holiday Entitlement 
One thing that is often missed on the payslip, is the employee leave accrual and entitlement. Although putting this information on a payslip is not a legal requirement, it can be beneficial. Therefore, it's important to make sure that each individuals' leave times are being calculated properly and at the same rate through each pay period. Remember to input this into the payroll slip template before sending it.
Overtime hours
In addition, another mistake made when inputting data into the payroll template is the incorrect calculation of overtime hours. If an employee works overtime, make sure you pay them the correct amount as stated in your overtime policy. Therefore, be aware of the overtime workers are doing and make sure you're aware of the overtime pay rate.
Deductions and contributions
As we mentioned, it's extremely important that you familiarise yourself with the taxes, social security, insurance contributions such as national insurance, pension schemes and any other contributions your employees must make. It's critical that no errors exist in deductions and contributions since many withholdings are legal requirements. What are national insurance contributions (NIC)? This is the tax you are required to pay on your earnings. 
Public holiday pay
The correct holiday rate pay must be provided if an employee is required to work a public holiday. It could be standard pay, pay and a half or double pay. This will depend on each organisation. Make sure to check this before sending out the payslip to the workers.
National insurance contributions (NIC)
What is employee national insurance contributions (NIC) on the payslip? National insurance is a tax on your earnings. These are taxes paid by British employers and employees that contribute towards UK state pensions and other benefits programs ran by the government.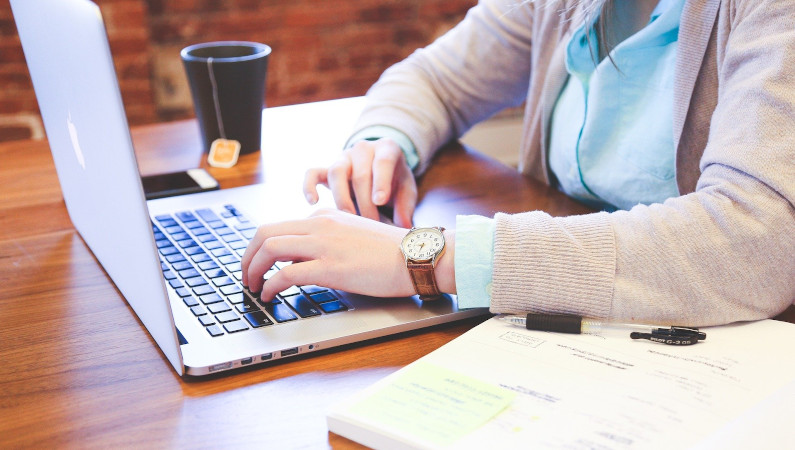 What is the Pay As You Earn (PAYE) Reference on Payslip?
The Pay As You Earn (PAYE) system is a procedure of paying tax and National Insurance (NI) contributions during the year. Your employer automatically deducts taxes from your pay or pension out of your overall wage. You'll find this PAYE reference number on your payslips, P45s, P60Ss and so on.
Automate Your Payroll
Up until now, we've shown you how to format a free payroll template, it's time to think about how to manage the payroll and how to choose the best payroll software for your company. The popularity of paperless payroll distribution is growing rapidly. This is partly due to the advent of direct deposits and payments cards. There are many different kinds of payroll software available that help with the management of the entire payroll process. There are many benefits to automating this process by using specialist payroll software. These benefits include:
Saves costs and time
Positively, using payroll software to automate the process saves costs and a considerable amount of time. This is because it reduces the need for HR departments to dedicate time and resources to payroll. HR no longer has to spend hours pouring over employee documentation with their hours, sick leave and different taxes and contributions. The software simply takes care of it.
Reduces the likelihood of mistakes
Fortunately, payroll software reduces the risk of errors. When information is input correctly, the calculations, formatting and creation of payslips are smooth and error-free. This, in turn, removes the worry of legal ramifications for any errors made on payslips regarding tax withholdings and such problems.
In this sense, it is hugely beneficial for HR to use payroll software. Automating processes will free up time for HR managers to focus their attention on other things, without needing to worry whether payroll is managed correctly and efficiently.
Payslip Conclusions
All in all, using the easy to use payslip template provided in this post will aid any HR manager with how to create a payslip. The checklist is essential to ensure that nothing has been missed. It is also worth considering installing payroll software to help with the smooth running of the entire payroll process.