Having to manage holiday requests and track absences is an integral but tricky part of the HR function and talent management, especially during standard holiday periods when they all come at once. This can lead to a great deal of stress for your managers unless you have a clear and established policy in place.
Ambiguous guidelines can impact employees, too, as they can be a barrier to making a holiday request. Not taking enough time off can lead to disengagement, mental burnout, and a drop in productivity, yet less than 40% of UK adults took all of their holiday allowance last year. HR teams can play a huge role in changing this by creating a comprehensive process and communicating it clearly.
So, what's the secret to effective holiday management and what do you need to keep in mind when you design your policy and procedures?
Let's take a look at everything you need to know.
Holiday Request Form Template
It is important to track and analyse absences and holiday requests. Aside from helping you manage allocated holidays for your employees, it can help you spot any patterns or issues with attendance.
The majority of companies still use Excel templates as their primary annual leave management tool in tandem with emails to communicate with employees manually. A good holiday request template helps you calculate how many days an employee has taken off, and how many remaining holidays they have. It can also help you see if other employees have already booked time off when you receive a new request. It also improves scheduling and makes calculating payroll at the end of the month much easier. You can download our free time off tracker here.
Although it is the cheapest solution, a spreadsheet is not always a more efficient tool. Excel has many features and you can always add extra formulas, but there is a risk of human error, and it takes time and patience to keep it up to date.
However, going back and forth with team members to arrange time off, clash managing against absences across the team, and calculating the total remaining days in an employee's allowance can be incredibly time-consuming for HR professionals and managers.
If you want more control over your holiday requests, investing in a basic holiday software solution might be more efficient and cost-effective in the long run. You can digitise and automate the entire process with holiday management software. More on this later!
Holiday Management Tips
1. Establish a holiday and absence management policy
As we just mentioned, one of the most fundamental aspects of effective time-off management is establishing a clear and detailed annual leave policy. If you don't already have one in place, then you should make this a top priority for your HR team. Consider including the most crucial parts in each employee's employment contract.
Your annual leave policy needs to be in writing, and all new and existing employees must have access to it. It's also important to apply your holiday policy consistently, at all levels of your organisation. That way, you can promote a sense of fairness and show your employees that everyone has an equal right to request annual leave.
The more detailed your policy is, the easier it will be for you to handle your annual leave requests. For one thing, a clear policy helps you manage employee time off effectively so that any absences don't have a negative impact on productivity levels. Plus, the more information you include in your policy, the easier it will be for your employees to understand their annual leave entitlement, how they should approach making an annual leave request, and what your limits are as an employer.
Make sure you consider the following questions when you design your company's holiday policy:
How much notice do employees need to give when they request annual leave?
Are there limits to how many people can be out of the office at once?
Who approves employee annual leave requests? Direct managers, department managers, or HR? Do you have a designated absence manager?
Is there a limit to the number of consecutive days employees can take off?
What is your holiday pay policy? Will time off be paid or unpaid?
How much time off can each employee take at any one time?
Will you allocate leave on a rotation or a first come, first served basis?
Is time off subject to job position and length of service, or open to all employees?
Are there any periods when employees can't take time off?
Do you have to take all your holiday? If not, how many days can employees carry over from the current leave year into the next?
Is there a time limit on when employees can use their carried-over annual leave?
Are holidays aligned with the financial year or Jan-Dec?
Is compassionate leave/bereavement leave included in this allowance?
You can find more tips to help you manage your employee annual leave requests in this video:
Now let's take a look at some of these points in a bit more detail. That way, you will understand exactly what you need to keep in mind when you design your time off holiday policy.
2. Have a clear request system
The first important aspect to consider when you design your holiday and absence management policy is having a clear request system in place. This helps your employees understand the process they need to follow when they make annual leave requests.
Make sure you establish clear guidelines that detail:
How employees should request time off and what the notice period is.
How long a manager has to approve or reject a request.
When requests won't be granted (such as peak periods) and what happens with overlapping requests.
If employees need to complete a holiday request form.
How employee holidays are tracked and monitored.
Whether employees have access to software to manage their own requests and allowances.
In terms of how annual leave requests should be sent, you might decide to use a simple Excel spreadsheet to manage employee holiday schedules. However, this is generally very time-consuming and there is a high risk of human error that could result in scheduling issues.
A much more effective way to manage time off requests is by using employee time tracking software. This automates your leave management system so that everything runs much more smoothly. Employees can send their annual leave requests directly to their managers through an employee portal in the leave tracking software. Their managers can then approve or reject requests in line with staffing and workload levels. Plus, managers can use a synchronised calendar to keep track of who is in the office, who is working remotely, and who is on leave at any given time.
Make sure you communicate your policy to all new staff during the onboarding process. All of this information should also be available in the employee handbook. This bit shouldn't be overlooked. A recent survey revealed that 60% of employees said their employer discourages them from taking time off and that many don't feel comfortable asking for a break. Actively encourage taking holidays as a way to combat burnout and stress!

3. Communicate clear deadlines for requests
It's also important to define clear deadlines for employee holiday requests. This helps you plan holiday season staffing levels and holiday schedules in advance so that you can make sure you have enough employees working every day. It also helps you avoid a last-minute rush of requests that can overwhelm your HR department and lead to avoidable mistakes.
It's important to establish a reasonable deadline here. You shouldn't expect your employees to know their holiday season plans in March, for example. However, it's perfectly reasonable to close time off requests at least 2 weeks before the holiday season begins. That should give you enough time to evaluate your staffing levels and plan accordingly. To the same effect, make sure you set deadlines for approving or rejecting annual leave requests so that employees can plan their personal schedules with time, too.
4. Blocked days/periods 
Make sure you consider whether there will be any specific blocked periods where employees cannot take days off. Generally speaking, this will depend on the size of your company and the nature of your business. For example, if you work in retail or hospitality, then you might want to block busy periods like the run-up to Christmas.
Even if you do work in retail or hospitality, it's important to use this rule sparingly. There will probably be key dates that you need to block off on the holiday calendar. However, you also need to make sure you leave enough days open. That way, there are enough open days for all your employees to take a break. If you don't, then you run the risk of creating a disgruntled and stressed workforce.
At the other end of the spectrum, if you work in manufacturing then you might decide to close your facilities for a specific week during the holiday season and encourage all your employees to take their time off during this period. If you do opt for a general shutdown, it's usually a good idea to offer paid time off otherwise employees will see a drop in their wages through no fault of their own.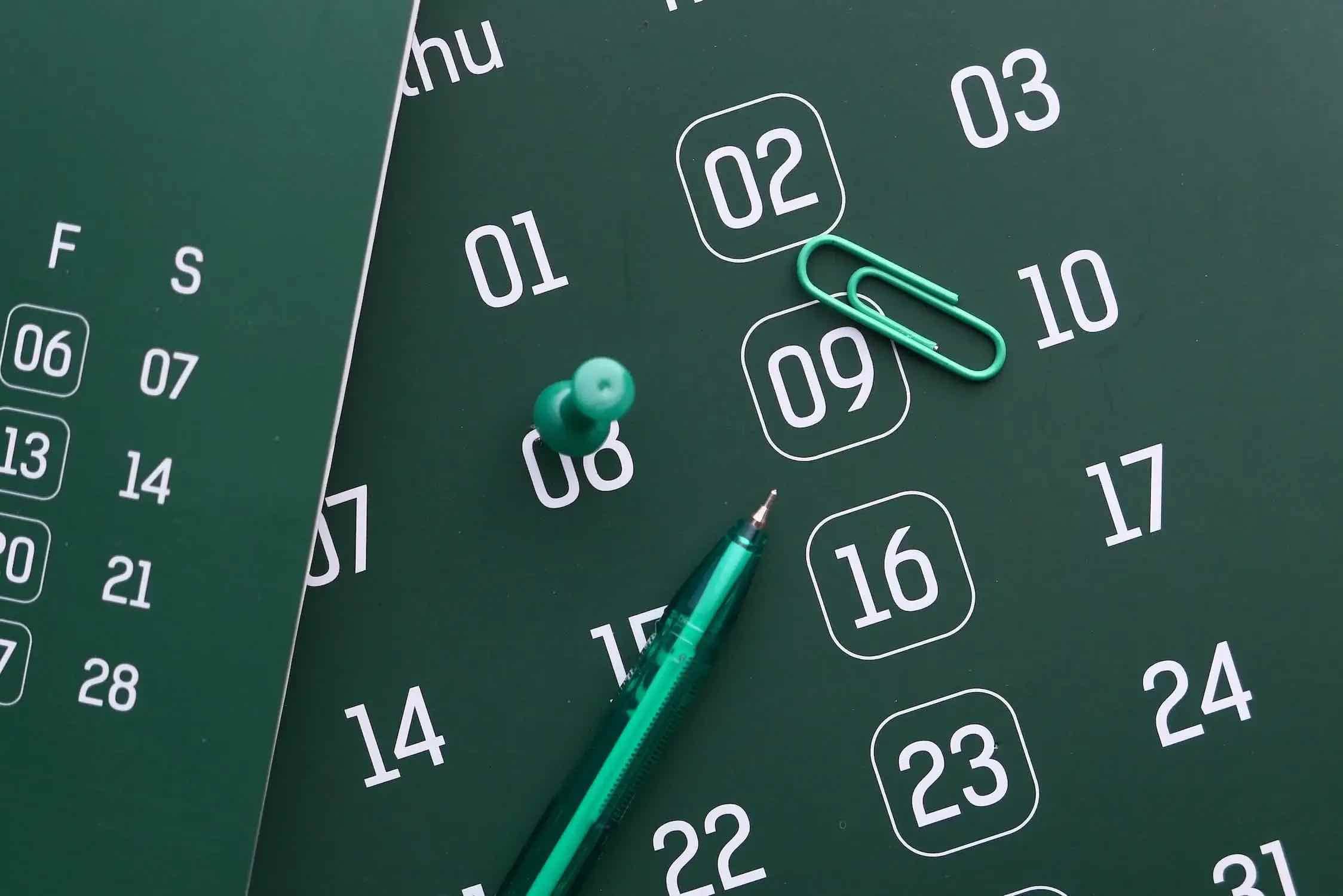 5. Prioritise holiday requests
There are two points during the year when you are likely to receive a lot of employee annual leave requests. The first is at the peak of summer when employees are more likely to want time off and to travel abroad. The second is during the holiday season when most people will want to take a break to spend with family and friends.
But if everyone is requesting time off at the same time, how do you prioritise these requests fairly? What's the best approach in this scenario?
There are a few strategies you can include in your holiday policy to address this. You could prioritise senior members of staff, but this leaves you open to claims of favouritism and discrimination. You could opt for a "first come, first served" strategy, but again, this can also be unfair if the same people get in first during every holiday season.
Another option is to use a rotating schedule. This is where you list all your employees on a spreadsheet. Those at the top are first to decide which days they want to take off. Then, on the next major holiday, you rotate your list so those who were at the bottom can choose first. That way, everyone gets a turn and your employees will appreciate your fair approach to employee time off.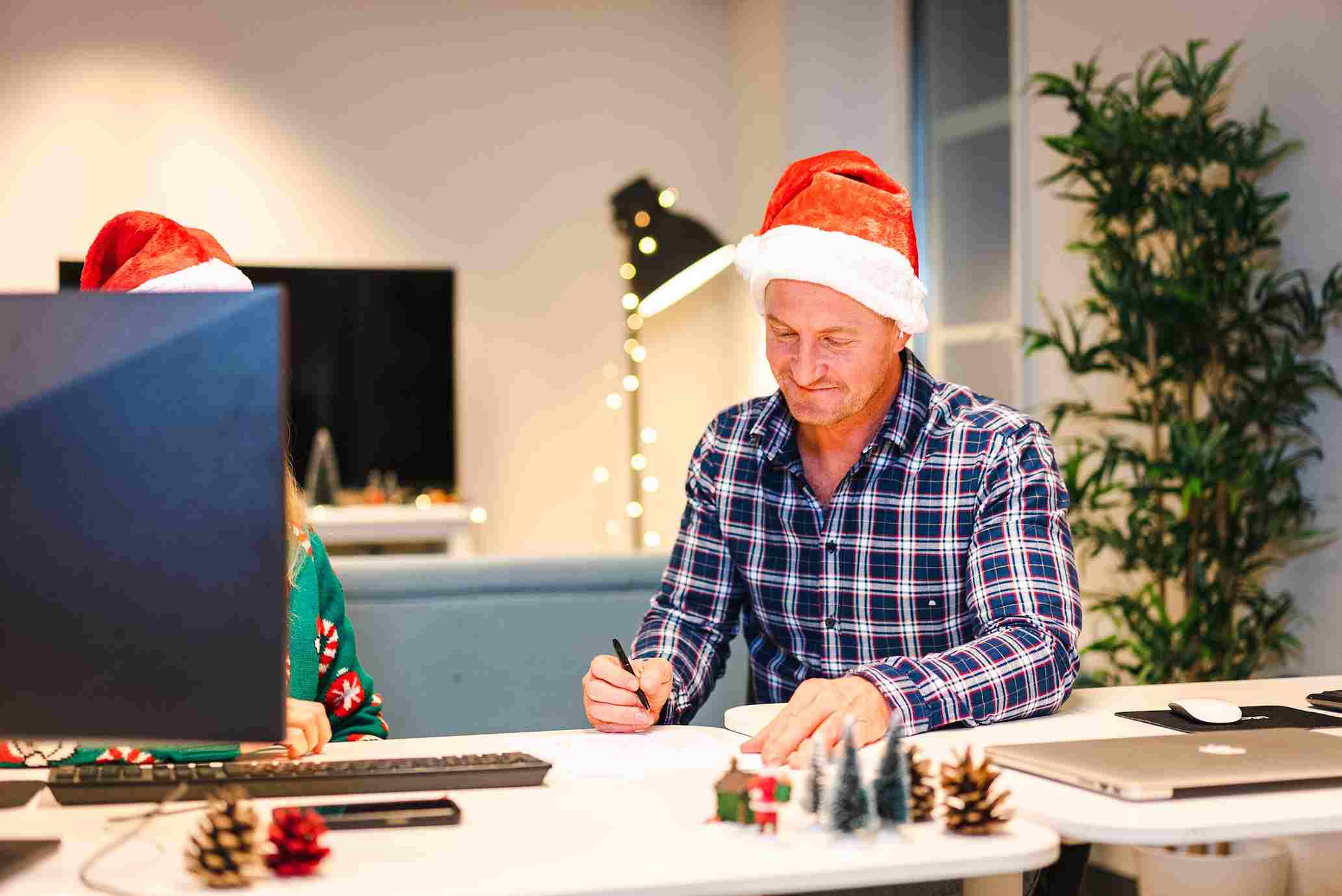 6. Offer perks or annual leave carry over
Another great strategy to help you manage employee time off fairly and effectively during the holiday season is offering perks and annual leave carry-over to your employees.
For example, if you have a lot of employees from the same department requesting the same days off during the holiday season then you could offer them an incentive to switch their requested dates to a quieter period on the holiday calendar. This might be in the form of a holiday bonus or overtime pay. 
Offering annual leave carry-over into the following year can also be highly effective if you follow a "use-it-or-lose-it" approach with your holiday policy. This is because your employees are going to feel pressured to take these days before the end of the year. However, if they know that their accrued holiday days are safe then they may be more willing to postpone them.
Whatever you decide to offer as an incentive, make sure it aligns with your organisation's budget and workflow. You also need to make sure it will be perceived as a meaningful incentive for employees otherwise you'll probably find that not many employees are willing to give up their time off over the holiday season. Whatever perk you offer, it should motivate your employees and make them feel that you appreciate them working over the holidays.
7. Stay compliant with holiday entitlement law
One of the most important aspects of your time off policy is making sure it is legally compliant.
Whatever your annual leave policy is, it needs to abide by Government regulations on UK holiday entitlement.
According to regulations on the minimum holiday entitlement in the UK, nearly all workers have the right to 5.6 weeks' paid holiday a year, or in other words 28 days' paid statutory leave. This includes: agency workers, workers with irregular hours and workers on zero-hour contracts.
It's important to note that the rules differ for part-time workers and employees working irregular hours. The Government's handy holiday entitlement calculator can be used to work out how much leave you are legally required to offer a part-time worker.  On the other hand, those working irregular hours should be granted time off for each hour worked. Employers might find it helpful to input the average hours worked by individual employees into the holiday entitlement calculator to determine an estimate of annual leave days that should be given.
Although legally required statutory leave is limited regardless of additional days worked, extra leave can be granted at the discretion of the employer.  It is also up to the employer whether they include bank holidays within the required holiday entitlement or not.
UK law also stipulates that workers have the right to:
Get paid for annual leave.
Accrue holiday entitlement during maternity, paternity and adoption leave.
Accrue holiday entitlement while off work sick.
Request holiday at the same time as sick leave.

Manage Time Off with HR Software
The best way to effectively manage employee time-off requests is by using the right tools and software. This can help you streamline the process so that time-off requests can be easily submitted and approved in line with employee schedules and your anticipated workload.
With Factorial's time-off management software you can create your time-off policy directly on the platform so that your staff can access it at all times. That way, your employees know exactly what they need to do when they want to request holiday. They can submit a request through the employee portal, and it gets sent directly to the right person for approval. You can also create blocked periods so that employees cannot request days off during busy times, reducing the time you need to spend rejecting requests that you cannot accommodate.
Here are a few other benefits of using Factorial's time-off management software:
Automate vacation requests.
See vacation days accrued, used, and remaining.
Use the calendar to review upcoming employee absences with ease.
View all upcoming sick leave, vacation days, and other types of leave at a glance.
Track vacations to make sure each team is adequately staffed.
Implement vacation policies for the whole business or for different teams.
Set permissions to determine which supervisors will need to approve absence requests.
Generate custom reports.
Set the amount of paid time off that carries over from one year to the next.
All this makes it much easier for your employees to request time off. It also makes it much easier for your managers to handle their requests in the most efficient way possible.