It can be difficult to execute an effective internal communication strategy in your organisation. Everyone is busy working towards business goals and ensuring their departments are run correctly, so sometimes keeping people informed of what's going on behind the scenes falls by the wayside. That's where an employee portal comes in.
In this guide, we'll explain what an employee portal is, why it's an important tool for your business and how you can use it to improve employee engagement and streamline internal communications.
What is an Employee Portal?
An employee portal is a tool to help you manage your internal communications. Usually taking the form of software, it's a way for you to communicate to your employees about new initiatives, upcoming events and any new training resources you've made available to them. It can replace employee newsletters, and since you can update the portal whenever there's something new to tell your team, it helps them stay informed more quickly and easily.
An employee portal also helps your HR department to empower staff members to self-serve when they have questions or need to update their details. Portals usually have the tools for allowing individuals to make holiday requests, find out what their key performance indicators are before their next appraisal and also give employee feedback, which can in turn help create a positive company culture as your teams feel like they're listened to.
Why is an Employee Portal Important for Business Success?
Improves HR operations
Using an employee portal helps free up HR managers' time to spend on more value-adding tasks for the business. Instead of having to spend time every month collating each department's updates, management can update the portal with the latest relevant information themselves whenever there's something new to inform people about.
Plus, it can give employees the tools they need to complete requests or access documentation themselves, like annual leave, expenses and contracts. This leaves HR teams with more time to focus on tasks like recruitment and onboarding that will help your business succeed in the long term.
Provides a better employee experience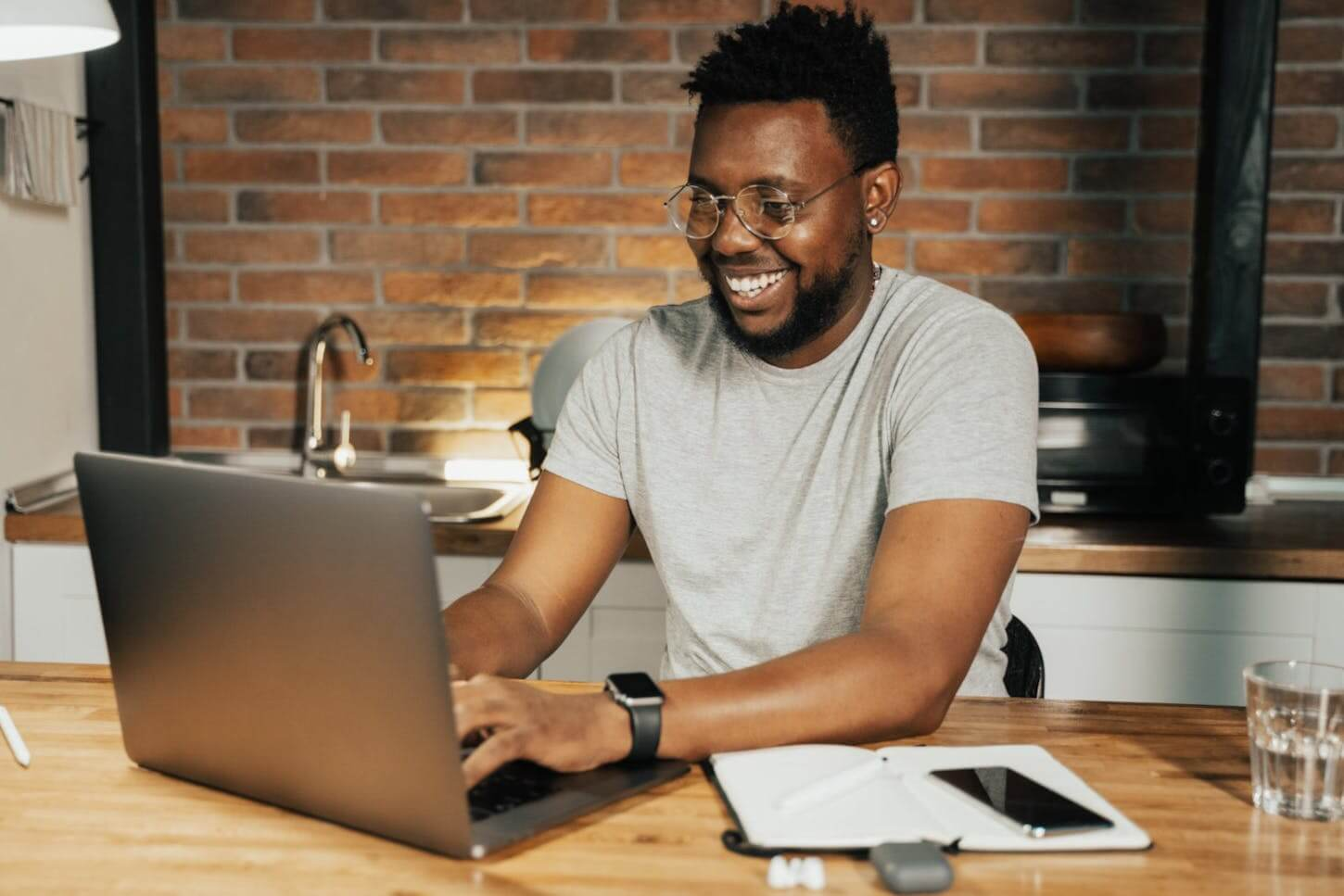 As technology has improved in employees' daily lives, they have (understandably) started to expect to use new technologies at work to make their experiences better. Teams know that there are channels out there to help companies effectively communicate with them, and now expect businesses to implement internal communications initiatives that make use of this new technology.
Using a portal to communicate with your team is only going to improve their experience; it's an effective communication tool that helps employees understand what's happening within the organisation and how they can help the company achieve their wider goals.
Helps increase employee engagement
An employee portal makes it easy for teams to access company information, view their objectives, take advantage of any support documents you've made available (like wellbeing in the workplace resources) and give feedback. A good portal isn't a one-way communication tool; a great internal comms strategy gives employees the opportunity to have their say, too.
Using a tool like this can increase employee engagement as staff know where to go to find out about what's going on in the organisation. If they know that it's easy to engage with the leaders of your company and the wider business, they're more likely to do so – and will therefore feel more valued.
Who is Responsible for Managing Internal Employee Communications?
There are a few people that have a role in managing internal communications. An effective internal communications strategy involves all parts of the organisation, from key stakeholders to the newest members of the team, but management and HR should take the lead in implementing a strategy that works for your company culture.
HR managers
HR managers should take the lead in facilitating internal communications and creating a good strategy. They can use an employee portal to schedule activities, celebrate milestones and help track employee performance. HR managers can also coach leaders on the best way to deliver their messages to their teams and the wider business.
The leadership team
The leadership team, especially senior managers, should ensure that they support the business' internal communications strategy. When top leaders in a company don't engage with internal communications, it's easy for them to fail.
Managers should ensure that they harness the portal to give employees updates on the company's performance at regular intervals. For example, sending weekly posts about how each team has met their KPIs helps create transparency, as well as demonstrating how each team is working towards the same goals.
How to Use an Employee Portal to Streamline Internal Communications
There's no need to create that lengthy monthly newsletter anymore. Here are just some of the ways you can use an employee portal to streamline your internal communications:
Post company updates: Use the portal to update your people on how the organisation is performing against its short- and long-term goals. Got a new project that might impact the wider business? Let everyone know, and offer teams the chance to speak to the project manager face-to-face if they have questions.
Celebrate milestones: Work anniversary coming up? Someone's birthday? The employee portal is a great place to leave messages of congratulations and ensure that no one's ever left out.
Training and development: Add learning and development opportunities for employees to take advantage of. A bit of gamification, like adding quizzes or online games to training courses, can help improve the employee experience.
Employee recognition: Has someone in your team worked hard to achieve a goal or gone above and beyond to help their colleagues? Use the portal to give shout-outs and thank employees for their hard work.
Employee Portal With Factorial
Factorial's employee portal empowers teams to manage their time, tasks and performance and stay in the know about what's going on in your organisation. Whether it's sharing documentation like payslips and contracts, completing holiday or expense requests or inspiring team spirit by celebrating work anniversaries and starting online workplace communities, Factorial's employee portal gives you the tools to increase team engagement and create a positive company culture.