A background check for employment is a legal investigation to verify the identity, credentials and criminal background of an individual. It is a vital part of the recruitment process as it helps companies ensure they are hiring honest and trustworthy new recruits that can perform the duties of a position.

Pre-employment checks can create challenges for HR managers if they are not up to date with compliance requirements. Find out what the various types of pre-employment screening checks are, how they differ between the UK and the US, and how an integrated applicant tracking system can help streamline the process.
What is a Background Check for Employment?
Pre-employment screening usually involves a criminal background check, employment history verification, and professional reference checks. Depending on the job, it can also include drug screening and competency checks to test an applicant's skills, although this is usually carried out after a job offer has been made. Ultimately, it's an opportunity for an employer to check that an applicant is who they say they are and to verify the information contained in a CV.
How to Get a Background Check for Employment
What is a background check? The type of employment background check you need will depend on the role you are recruiting. For example, if you work in healthcare or childcare then your candidates may be subject to more detailed checks.
The first step is to find out which DBS check you need. You can find this out by checking out this government site. This will help you establish if you are legally able to run a full criminal record check on a potential employee. If you are not permitted to run this check, you can still ask an employee to run a Basic DBS check on themselves. You can also use the DBS update service to carry out checks on a potential employee's certificate.
There are 4 types of DBS check in the UK:
Basic DBS: check for unspent convictions. The only check an individual can perform on themselves. Anyone can request this report. Provides the lowest level of detail.
Standard DBS: check for spent and unspent convictions, cautions, reprimands and final warnings. You can only request this check as an employer if the position being filled is on the Government's official list (financial services, the courts, etc.). More detailed than a basic DBS check.
Enhanced DBS: standard check plus any other relevant information held by local police. You can only request this check if a candidate will be working with children or vulnerable adults. This is the most detailed DBS check.
Enhanced DBS check with barred list: enhanced check plus a search of the barred list.
What Shows up on a Background Check?
The information you receive will depend on the level of criminal background check that you perform. You might uncover information relating to work history, credit, driving records, criminal records, vehicle registration, court records, compensation, bankruptcy, medical records, references, property ownership, drug test results, military records, and sex offender information. This will, however, be appropriate to the position being filled. If a candidate is applying for a government job with a high-security clearance, then you will probably perform extensive checks.
As an employer, there are a number of general things to keep in mind when you perform an employment background check on an employee:
You can only request a DBS check on an individual if you are an employer or licensing body.
Job applicants can't do a criminal record check on themselves. They can, however, request a basic disclosure.
You can only request a health check from a candidate if it is relevant to the role. For example, if you are hiring a forklift driver, then an eye and health test is a legal requirement. You must get written consent before asking for a report from a candidate's doctor.
Make sure your checks do not discriminate.
Follow data protection rules when handling employee data.
How Much Does a Background Check Cost?
The cost of a UK background check will depend on the check being carried out, and who is requesting it. Not all background checks are free and not all candidates are entitled to a free background check. There are, however, certain background checks that are free, such as social media screening, reference checks, and verifying education and credentials.
Anyone is entitled to request an individual basic DBS check. The fee for this UK background check is £23 and it is paid for by the applicant. If the role you are recruiting for requires you to perform standard and enhanced checks, then you as the employer will usually pay for it. The fee for an enhanced check is £45. Make sure you are legally entitled to carry out this check and that you have the individual's written permission to do so. You do not need to pay or register to carry out a status check on a candidate or employee.
How Long Does a Criminal Background Check Take for Employment?
The time it takes to complete an employee background check in the UK will depend on the check being carried out:
Right to work checks, UK credit checks and DVLA checks are usually processed instantly.
A DBS background check takes longer. Basic checks can take anything from 1 to 14 days. Standard and enhanced checks usually take around 8 weeks. Name changes or frequent changes of address can delay an application. The pandemic has also had an impact on the turnaround.
Although certificates do not expire, a police background check UK certificate only shows an individual's convictions on the date of the check. If you work in a regulated environment like healthcare, residential care, teaching or security you may need to conduct refresher checks on your employees periodically.
Employment checks such as references from past employers and verification of skills and credentials usually take a few business days. This does depend on how quickly the other party responds to your request.
Although the frequency, purpose, and legitimacy of background checks for employment vary between countries and industries, most include the following:
Types of employment screening checks:
Standard checks to verify qualifications and educational background
An employment reference check
Employment history checks and investigations into employment gaps
Criminal records checks
Identity checks
Right to work checks
Checks for workers' compensation claims or employer sanctions
Driving record checks
Credit checks
Social media screening
Human Resources must conduct a series of database and reference checks to verify the status of individual applicants. Some checks are advisable, others are legal requirements. Additionally, certain checks may require the prior consent of applicants to ensure compliance with data protection regulations. It is the responsibility of the HR manager to stay up to date with local requirements and processes.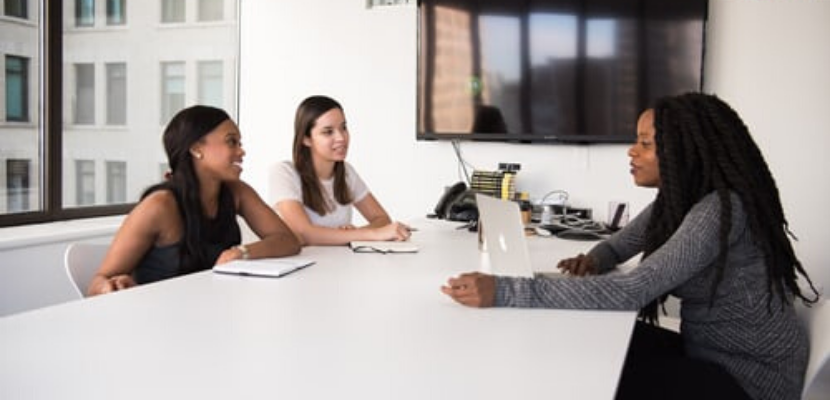 Pre-Employment Screening Checks in the UK
Pre-employment screening checks in the UK are similar to the US, although they are regulated by different laws and restrictions.
Criminal record checks
They must be proportionate and relevant to the role being applied for. They must also comply with the Rehabilitation of Offenders Act (ROA) 1974. Spent convictions (where someone who has committed a criminal offence but has not re-offended in a given period) cannot be requested.
Education and credential checks
Used to verify the knowledge and skills included in a candidate's CV. These include checking university degrees, technical training, and other education and credential verification.
Reference checks
References from previous employers are verified to ensure the right fit for a job. This can be done via phone or letter/email. Discriminatory questions must be avoided at all times.
Right to Work checks
A Right to Work check ensures an applicant is legally allowed to work in the UK. These must be undertaken for all applicants, regardless of race, nationality or ethnic origin, to avoid discrimination claims. Records must be maintained for all checks.
Credit checks
Usually reserved for those working in the financial sector and checks must be proportionate to the role in question (i.e. relevant for a financial director but not for an admin assistant).
DVLA checks
Relevant for employees who drive on company time (such as sales reps or hauliers). Names and dates of birth must be cross-referenced with information supplied on the criminal record consent form. A requirement of the Corporate Manslaughter and Corporate Homicide Act 2007.
Social media screening
Optional. These checks can be carried out to provide valuable insight into a candidate's values and attitude. It can be used to detect any potentially incriminating activity that could impact the organisation. Care must be taken to avoid any potential claims relating to discrimination.
How Can an Applicant Tracking System Help?
An applicant tracking system (ATS) is an automated platform that manages the recruiting and hiring process, including job postings and job applications. It helps consolidate and automate all processes relating to job candidates. Once a hiring decision is made, a new employee background check can be integrated with a company's ATS. Background checks on current employees are also easy to integrate. Check out Factorial's ATS feature to facilitate the hiring process.
Benefits of using an ATS for pre-employment vetting:
A customised careers page can help you easily collect applicant information. You can fill in custom fields for candidates to complete, including background check information.
By integrating screening services with recruitment software instead of outsourcing them you save time and money as all processes are centralised and automated, including requests for background report consent
Integration reduces the number of interfaces needed to process an employment application and verify all data. This also results in a better user experience.
By integrating the background check for employment with your ATS you can ensure a fair and transparent screening process, as well as minimise any risks of litigation.