We all need to take time off work from time to time, and as an employer, you must encourage a healthy work-life balance for your employees. In addition to this, you need to make sure that your employees receive the correct holiday pay and allowance. Failure to do this will lead to burnout, and a high staff turnover rate.
In this article, we will explain to you what holiday pay is, who is entitled to it, how to calculate it and how HR software can help you to manage your payroll.
What is Holiday Pay?
Holiday pay is compensation that an employer offers to workers during annual leave. Employees who work a set amount of hours per week are entitled to get paid the same amount as they would during their average working week.
The following UK employees are entitled to paid holiday:
full-time workers
part-time workers
workers under a zero-hours contract
How do you Calculate Holiday Pay?
The average worker is entitled to a week's pay for each week of statutory annual leave. Most UK employees are entitled to 5.6 weeks of paid holiday across the year.
|     Working pattern |      How a week's pay is calculated |
| --- | --- |
| Fixed hours and fixed pay (full- or part-time) | A worker's pay for a week |
| Shift work with fixed hours (full- or part-time) | The average number of weekly fixed hours a worker has worked in the previous 52 weeks, at their average hourly rate |
| No fixed hours (casual work, including zero-hours contracts) | A worker's average pay from the previous 52 weeks (only counting weeks in which they were paid) |
Source: gov.uk

How Many Days of Holiday Pay Are UK Employees Entitled To?
The amount of days/hours of paid time-off that an employee is entitled to depends on the employee's contract. As an employer, you can choose to give employees more time off than the UK statutory entitlement, but never below. It's important to make this clear within your employment contract. Clearly stating how many paid days off your employees are entitled to.
What Is A Holiday Pay Policy?
Your company holiday pay policy should clearly state the number of days off and pay that your employees are entitled to. A holiday policy is usually created to ensure transparency and clarity between the HR team and employees.
Holiday Pay and Bank Holidays
As an employer, it's up to you to decide whether or not your employees must work on bank holidays. If your place of work is closed on bank holidays, your employer can legally make you take them as part of your holiday entitlement.
Some employers choose to give their employees bank holidays off paid in addition to their annual leave entitlement. Again, this information should also be outlined in your employment contract.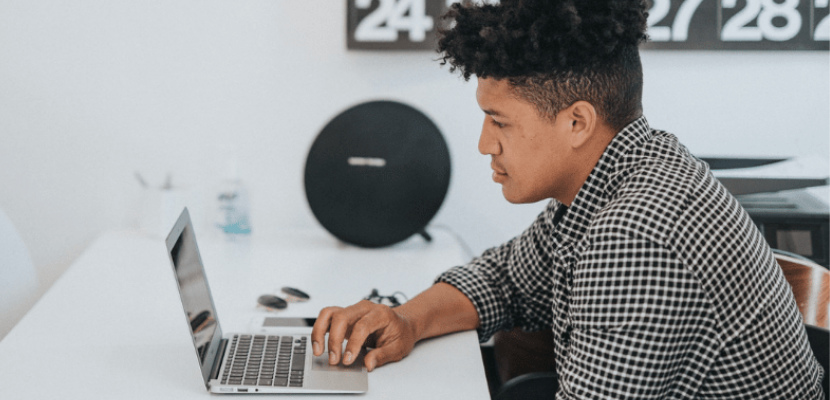 How Much Notice Should an Employee Give for Annual Leave?
As stated on the gov.uk website, the notice period for taking annual leave should be twice as long as the amount of leave an employee wants to take, plus 1 day. For example, an employee should give at least 3 days' notice for 1 day off.
As an employer, you can legally refuse or cancel a leave request but you must also give the employee the same notice as the employee. For example, an employer would need to give 11 days' notice if the employee asked for 10 days' leave.
On the other hand, if the contract says something different about the notice a worker or employer should give, then you must stick to whatever is stated in the contract.
Can Employers Force Employees to take Holidays?
You can tell your employee when they can and cannot take leave. For example, you may choose to close your organisation during a period of the year and therefore, your employees must use their annual leave entitlement during this time. Alternatively, there may be busier periods of the year, when they are not allowed to take leave. This is also something that should be written in your policy. But remember, you must allow your employees to take their annual leave at some point.
Employees Who Leave and Their Holiday Pay
When an employee leaves their job, you must pay them for any holidays they have been unable to take during their holiday year. Alternatively, you can force your employees to take their unused holidays, during their notice period. As we mentioned, this is something that needs to be written within your contract terms.
Holiday Pay and Employees Who Leave Without Notice
Your workers are entitled to be paid for the hours they worked up until they leave. It's unlawful to withhold holiday pay from workers who don't work their entire notice period. Although, if this is clearly stated in their employment contract, you can legally make deductions from their pay. 
Related video: How to manage employee time-off requests? In this video, we explain the best methods for managing and processing your employees time-off requests.