Many organisations have seen a significant surge in turnover in recent years as a result of the 'Great Resignation'. Data shows that in the first quarter of 2023 alone, around 322,000 employees resigned.
This means that a large proportion of UK employees have needed to submit a resignation letter so far this year. Now more than ever, it's critical that employees who are taking the jump are resigning in the best way.
In this article, we explain how to resign in the right way and also how to write the perfect resignation letter.
What Are the Steps You Should Take Before You Resign?
Quitting a job can feel liberating, but before rushing the process, remember it's important to take a few necessary steps. Taking these steps before submitting your resignation letter can help you navigate the process smoothly, protect your rights, and maintain a positive relationship with your current employer.
1. Get an offer in writing
Firstly, if you have already secured another job, make sure to obtain a written offer. This documentation is crucial as organisations are not obligated to accept the withdrawal of resignations, especially if they have invested resources in finding a replacement. Having a written offer provides you with a solid confirmation of your new job and won't leave you red-faced if your plan falls through.
2. Read the small print
You should also carefully review your employment contract and company policies. Double check details such as the notice period required for resignation, any post-termination restrictions, and confidentiality clauses. Understanding these terms will ensure that you comply with the contractual obligations and avoid any potential legal issues. In addition to that, ensure you adhere to the necessary in-house procedures and communicate your resignation in the right way.
Important Points To Remember When Resigning
So, you've got the written offer, you've read your T&Cs and you know your workplace policies. What's important to consider when it comes to the act of resigning in reality? Let's take a look:
Give The Right Notice
It's crucial to provide the right amount of contractual notice in your formal resignation letter. While some employers might value as much notice as possible, employers are not always obligated to allow you to work longer than the contractual notice period. Respecting the notice period demonstrates your professionalism and consideration for your current employer.
Be Respectful
Maintaining a respectful attitude throughout the resignation process is essential. Remain courteous and submit a professional resignation letter. Keep in mind that your conduct during the resignation period can leave a lasting impression on your employer and co-workers, which can impact future references and professional relationships. And, you never know, your professional paths may cross again…
Ask For A Reference
Another important step is to ask for a reference. Requesting a reference from your employer can be valuable for future job applications and opportunities. It is recommended to approach your supervisor or HR department and express your interest in obtaining a reference letter, rather than simply adding their contact details to your next job application.
Be Grateful
Lastly, expressing gratitude and appreciation is a crucial part of the resignation process. Take the time to thank your employer for the experience and the opportunity to work with their organisation. Showing gratitude not only leaves a positive impression but also helps to maintain a good relationship with your employer, which can be beneficial in the long run.
What Not To Do When Resigning
What should employees avoid at all costs when quitting their job? Here are some key ones:
Don't Raise Grievances or Burn Bridges
One crucial point to remember is to avoid using your resignation letter as an opportunity to air grievances or express dissatisfaction. While it may be tempting to voice your concerns or frustrations, it's best to maintain a professional tone and focus on the positive aspects of your experience. Don't engage in any behaviour that could harm your future prospects or damage your reputation within your industry.
Don't Be Unprofessional
Refrain from engaging in negative or unprofessional behaviour during your remaining time at the organisation. This includes gossiping about your employer or colleagues, compromising projects, or exhibiting a lack of commitment to your responsibilities. Remember that your actions and conduct during the resignation period can have a lasting impact and, again, could affect the relationship with your employer (and that future reference!). Especially as an SHRM survey revealed that 87% of employers complete reference checks when hiring new candidates.
Don't Blindside Management
When resigning from your job, it is important not to disclose your decision to your colleagues before notifying management. While it may be tempting to share the news with your co-workers first, it's best to inform the management team before spreading the information further afield.
Notifying management first shows respect for the organisational hierarchy and ensures that the appropriate channels of communication are followed. It allows your supervisors to plan and make necessary arrangements for your departure, ensuring a smooth transition and maintaining a professional approach to the resignation process.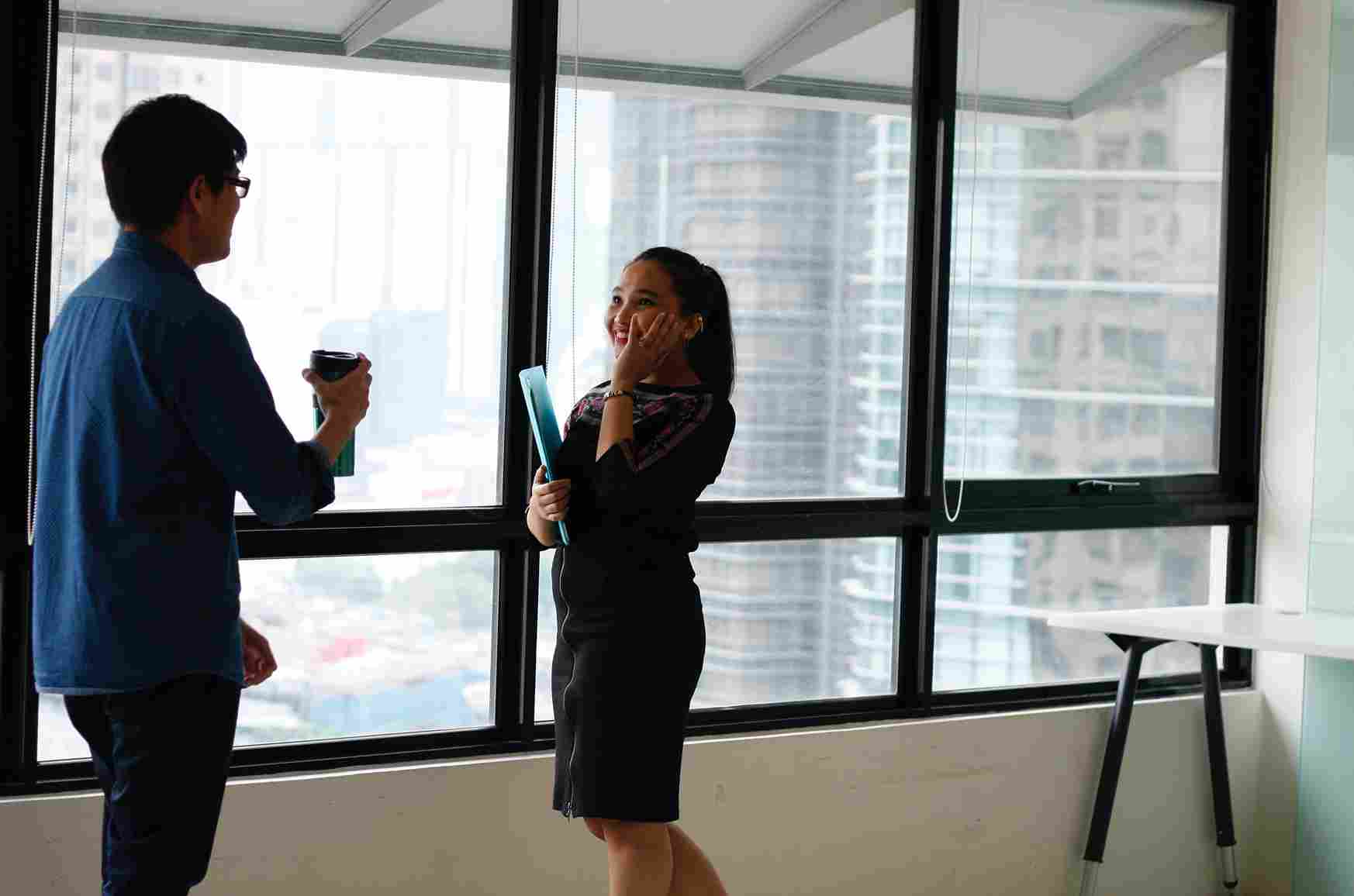 What to Include in the Resignation Letter
When writing a professional resignation letter in the UK, it is important to include the following key points to ensure that when you formally notify your employers, you include all the necessary information:
Address the letter to your manager/ supervisor by name.
Begin the letter by including the current date.
Include your personal details (name and contact details).
Clearly confirm that you are resigning and this is formal notice of that.
Specify your end date and confirm that this is in line with your contractual notice period.
Thank your organisation for the opportunity and experience.
Remember to keep the resignation letter concise, professional, and positive in tone. It serves as a formal record of your intention to leave the company and should be written with care.
Sample Resignation Letter Templates
To make your resignation process as stress-free as possible, use a resignation letter template! We've put together a few templates for resignation letters for you to copy and paste into your own formal notification of resignation. Read the below resignation letters:
How to format the letter: 
[Your Name]
[Your Address]
[Email Address]
[Phone Number]
[Date]
[Employer's Name]
[Employer's Position]
[Company Name]
[Company Address]
How to open the letter:
Dear [Employer's Name],
I am writing to formally resign from my position as [Job Title] at [Organisation Name]. Please accept this letter as notice of my resignation, with my last working day being [insert date], in accordance with the notice period stated in my contract of employment.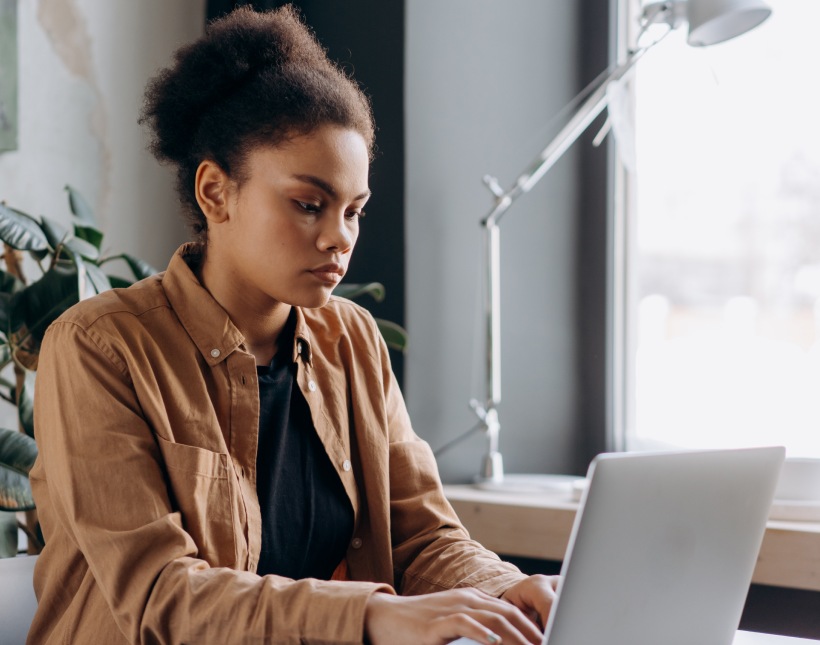 How to close the letter:
I am committed to ensuring a smooth transition of my responsibilities. Please let me know how I can assist during this period, whether it is training my replacement or documenting any essential processes or projects. I want to ensure that the team and the company can continue without interruption.
Thank you for your understanding, and I look forward to completing my remaining tasks and ensuring an easy transition.
Yours sincerely,
[Your Full Name]
1. Resignation letter template: Standard resignation letter following a good employment experience
I have thoroughly enjoyed my time at [Company Name] and feel privileged to have been part of such a dedicated and talented team. I am confident that the company will continue to do great things.
I want to express my sincere gratitude for the opportunities and experiences I have had during my time with [Company Name]. I have grown both professionally and personally, and I am grateful for the support and guidance provided by you, my colleagues and the organisation as a whole.
2. Resignation letter template: When you are leaving for a new opportunity
Having carefully considered, I've made the decision to accept a new role with another organisation. I believe that the new position aligns with my long-term career goals and aspirations.
I want to take the opportunity to thank you and the organisation for the experience and opportunity to develop professionally, with which I have been able to secure this next step in my career. 
2. Resignation letter template: Disappointed by your current role
While it is with regret that I leave [Company Name], I feel compelled to explore other avenues. Despite my efforts to contribute and grow within the organisation, I believe it is necessary to seek a new environment that aligns more closely with my professional aspirations.
I want to express my gratitude for the opportunities I have had during my time at [Company Name]. I appreciate the support and guidance provided by my colleagues and the professional relationships I have developed.
How Should a Resignation Letter be Submitted?
Submit it in Person
When it comes to submitting a resignation letter, it is generally considered ideal to do it in person whenever possible (or via MS Teams or Zoom if working remotely). This allows for a direct and respectful conversation with your employer. However, if an in-person meeting is not practical, submitting the resignation letter via email can be an acceptable alternative.
Hand it in Directly
When submitting a physical resignation letter, it is recommended to hand it directly to your line manager or immediate supervisor. Or, in a remote workplace, emailing it to their email address, not a generic team inbox for instance. This ensures that the letter reaches the appropriate person promptly and minimises the chances of it getting misplaced or overlooked.
If you choose to submit your resignation via email, it is courteous to follow up with a separate email to your manager, acknowledging the submission and asking if there is anyone else you need to inform about your resignation. This demonstrates your professionalism and willingness to assist in the transition process.