Keeping track of employee holidays, leaves, sick days, and home office days can be challenging. It might take up a lot of time and resources that could otherwise be allocated to more critical projects.
Fortunately, employers and employees no longer need to put up with this tedious process! With PTO tracking software, time-off management is easier than ever.
A great PTO software will allow employees to send time-off requests digitally. Employers can approve or deny them on their own time. It saves HR, managers, and employees hours of admin. In this post, we'll cover the pros and cons of top PTO software.

What Is The PTO Entitlement In The UK?
Most UK workers are entitled to 28 days of paid holiday per year by law.
Part-time workers and employees who work irregular hours are also entitled to PTO for every hour worked.
Different Types of PTO in the UK:
Annual leave
Annual leave is the Paid Time Off that employees are legally entitled to. Most UK employees get 28 days, or 5.6 weeks, per year. Part-time workers get less than 28 days, with the exact amount of days being relative to the hours you work. Your statutory annual leave might include payment for UK bank holidays. Some UK employers have introduced unlimited paid time off as part of an employee benefits package.
Maternity leave
Paid maternity leave is the time off work when an employee is having a baby. This is usually during the end of the pregnancy and after the birth. In the UK, the maximum amount of maternity leave you can take is 52 weeks. The earliest time an employee can start their maternity leave is 11 weeks before their due date.
Sick leave
An employee can take sick leave when they are unable to work due to ill health, sick leave is applied when the sickness lasts longer than four days. As an employer, you must pay statutory sick pay from the fourth day that the worker is unable to work. Statutory sick pay is a fixed amount that is paid for up to 28 weeks. Whilst employees are on sick leave, they continue to accrue annual leave, and you're entitled to use it during the sick period.
 What is PTO Tracking Software?
Keeping track of employees paid time off can be a difficult process. Thankfully, PTO tracking software offers an automated system for leave management. Employees send time off requests to the designated admin for approval.
Through the employee portal, employees can who is currently available in-office. Visual calendar displays ensure that managers keep track of employees on leave, in the office, and working remotely.
Companies can create custom leave policies, communicate them effectively, and enforce them equitably with PTO software.
Organisations that adopt time-off tracking software have a clear competitive advantage against those using excel sheets or other outdated Paid Time Off tracker tools. Now let's look at why organisations, employers, employees, and admins need a PTO tracker and the options available.
 Why Use Paid Time Off Tracking Software
There are a number of reasons businesses prefer to use PTO tracking software in place of more antiquated time-off management systems. Here are some of the critical advantages PTO tracking software offers: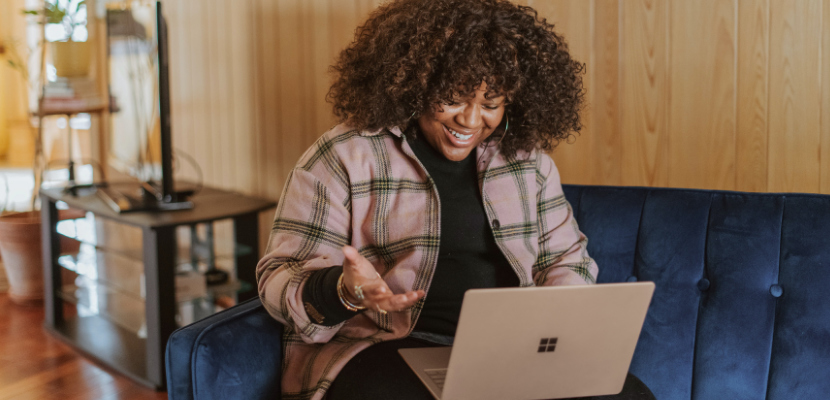 PTO Tracker Software offers Centralised Data
All employee paid time off requests are stored in a single platform. This unifies the employee database so that administrators can find details of employees at any point in time.
This centralisation is crucial to ensuring a smooth process. It also allows businesses to plan in advance and delegate responsibility to make up for one employee's absence.
Centralisation of data also prevents misinformation and confusion. Everyone knows when a team member is on leave, which makes it easier to manage the allotted work.
Transparency Is No Longer an Issue
This software tracks how much leave employees have accrued, how much they have used, and how much they have left in their allowance.
It, therefore, limits the effects of human error and the normal delays that happen when HR staff needs to process large amounts of data manually.
Most importantly, it adds transparency so that employees can view how much leave they have left and plan accordingly. They'll be notified when managers approve or deny their time off requests so they can modify their requests or get ready to enjoy their PTO!
Meanwhile, managers and team leaders can stay on top of upcoming leave plans without drowning in admin. It's a win-win!
PTO Tracking Software Improves Productivity
Tired of receiving leave requests by email, by text message, or by carrier pigeon? With PTO tracking software, admins can find all employee time-off requests in the same place.
Employees won't have to follow up about PTO requests or worry about meeting a manager to get their leave approved.
With PTO tracking in place, employees can spend less time worrying about their time off requests and instead focus on their work. This frees up time and reduces mental clutter, allowing better workplace productivity, which is excellent for projects, and deadlines and creating a healthy office environment in general.
Using the right PTO tracking software will boost employee morale and productivity.
Save On Costs Associated with Manual Processing
Businesses must seise any opportunity to reduce costs. Irrespective of the number of employees, the manual processing of paid time off requests and its associated paperwork always has a higher cost than using software that automates the process.
The comprehensive functionalities like an all-in-one dashboard enables you to keep track of the employees. Easily track which projects will be affected by the PTO, allowing teams to make the necessary arrangements. This saves organisations high costs that they would otherwise incur.
A Much Needed Break From Admin Tasks
PTO software can make the tedious process of approving time off easier for admins. Employers relying on postit notes, excel, and infinite mail chains to keep track of PTO requests probably feel stressed. Further, they are probably not providing employees with the experience they want.
Manual time off management may lead to errors, burnout, and confusion. Admins may also have to deal with last-minute requests, rearrangements, and a rush to meet deadlines.
Paid Time Off tracker software makes this process much more straightforward, ensuring that employees get the vacation they deserve. And that those in managerial positions get a break too.
Holiday Tracking Software Offers Flexibility
Employees and managers will both appreciate the flexibility that good Paid Time Off tracking software provides.
With multiple channel accessibility, employees can update their leave plans from anywhere. Approvers and admins can view these requests and approve them on their own time.
This takes away a lot of stress with both sides, making PTO requests simple and easy to track. It offers everyone the flexibility to access records and manage time-off requests from anywhere.
 Considerations While Choosing a PTO Tracking Software
Software to track PTO is a substantial investment, so here is what employers should keep in mind.
Invest in software that is intuitive and easy to use
Get software that allows users to connect via mobile apps, web browsers, and so on.
Make sure the software has a dashboard to keep track of employees
Quick notifications are a must have
You'll need to ability to tailor permissions and time off policies to suit your needs
Ensure your software allows you to view teams impacted and helps you take the steps needed to ensure adequate staffing.
Affordability and return on investment are crucial while deciding on a PTO tracker software.
Make sure the software accounts for different types of leaves
Paid Time Off FAQs
What is the difference between PTO and vacation?
PTO refers to Paid Time Off, which is much more valuable to employees than simply being given vacation days without pay.
Should a business use PTO management software?
Using a PTO management system definitely gives businesses an edge. It not only allows organisations to make more efficient staffing decisions, deadlines, and overtime. It also removes human error from the equation.
Do PTO Tracking Software Affect Employee productivity?
PTO tracker software can have a positive impact on employees as they are not prone to being overworked. They can keep track of leaves and plan them, reducing stress associated with approvals and preventing overworking.
 Are You Ready to Invest in a PTO Software?
PTO tracking software is a great way to make sure you ease the burden on admin and employees while maintaining office productivity at an all-time high. Make sure to invest in the right software that offers you the maximum benefits, and you can take a leave from the hectic workload too.
Related Video: PTO Policies: In this video, we discuss the "Use it or Lose it" policy.