It's fairly common that new employees who are arriving to work on their first day are bound to feel nervous and confused. Many doubts often arise such as, who do I go to if I have questions, who am I working with, what tasks do I need to carry out, and where do I go? As a manager, these are the types of questions we must answer. Failure of onboarding employees with a proper onboarding process could end in disaster.
You want to make sure your new employees form a positive first impression of the company from the start. If you're wondering how to do this, the first place to start is looking into what is onboarding for employees. With a formal onboarding process, you can boost productivity within the company, reduce costs and eliminate the possibility of new employees leaving in the first few months.
What is Onboarding Employees?
By definition, the process of onboarding employees is a compilation of the actions the company needs to take to effectively facilitate the incorporation of new employees into the company and their role. Through the process of onboarding, incoming employees have the opportunity to know more about the organisation, their role, who their co-workers are,  the philosophy of the company and much more.
The percentage of employees that decide whether to stay or leave a company within the first 6 months is a staggering 90%. For this reason, it's necessary that from the first moment the employee accepts the employment offer, the company treats them well so that they can form a good impression of the company as a whole.
If you still don't have a clear idea of what is onboarding employees is about, it's time to brush up on the ins and outs of onboarding. As a human resources manager, it's your duty to take responsibility for onboarding and be well versed in the process!
Feel free to pause here and check out the other onboarding employees resources we have, or save them for your coffee break later in the day.👇
Employee Onboarding Process – What are the keys? 
✅Download your free onboarding checklist here
✅ Checklist for a successful hiring process
It's in your best interest to learn as much around the topic of onboarding employees as you can. For this reason, we've created this comprehensive guide for you. We cover everything from the basics on what is onboarding, to the benefits, objectives, and finally how to design a plan including which tools are best to incorporate when onboarding new employees.
Process of Staff Onboarding
Design the optimum onboarding plan
Digital onboarding
Onboarding New Staff
The concept of onboarding has been in existence since the 80s; however, now, companies are improving their processes more than ever before.
Do you know how to design the best onboarding plan to incorporate new employees? How about which tools to use when facilitating the process? 
Objectives
The process of integrating new employees has many objectives:
To teach the new employee the internal policies of the company (the norms, roles, legal, security, etc.).
Explain the employee's roles and duties, and which tools they need to perform their duties.
Opportunity to share the company philosophy and integrate the new worker into the team.
To explain the placement of the employee in the company's organizational chart. Create an ORG chart if you don't have one yet.
Benefits of an Effective Onboarding Process
✔️ Company Benefits
Talent Retention: Highly qualified talent is retained when proper onboarding is initially carried out.
Positive Impression: An employee that feels good in a company from day one tends to have a better impression overall of the business.
: The company won't experience a high turnover rate, and thus economic investments are reduced.
✔️ Employee Benefits
Feel welcomed: New employees are quickly comfortable in their role and feel a part of the company culture.
Increased motivation: Employees experience greater motivation and investment in the company.
Increased engagement: New staff experience increased job satisfaction, resulting in higher employee engagement.
The Optimum Onboarding Plan
We won't complicate things with a lengthy explanation of the onboarding process here. However, we will touch briefly on the process and then dive into what is involved in onboarding, including the core steps.
Process
Step 1: Administration
Determine the documents

you need

to prepare and sign before the arrival of the new employee, ie. contract.

Answer any questions they have

regarding the role, ie. working hours, dress code, vacation days, etc.
Step 2: Training
Involves all the

new employee training

required to set them up for success in their new role.
Designing your Plan
There is no cookie-cutter format that every company must follow when designing their plan for onboarding. In fact, the plan you create is dependant on, the type of company, the management and the team involved.
The phases of onboarding begin before a new employee accepts your offer. As for the length of time, it can last anywhere from
Phase 1: During the staff selection process
Determine the selection process budget. The cost of recruitment and selection isn't always cheap.
When writing the job offer, you need to be clear in the description. In addition, it's a good idea to outline what is the company philosophy, its values, and overall goals.
During the interview, present the company well. Make sure the candidate understands that your company is a great option for them. Explain the role, expectations, and anything else you feel is best to communicate.
Once the employee has accepted the role, you can begin the pre onboarding. This stage involves things such as gathering the documentation required to have the employee legally start.
Phase 2: First day
Provide them a warm welcome (ie. email welcome, social media announcement with attached bio, etc.).
Resolve all questions the employee has brought up.
Initial training includes a full overview of the employee's tasks, tools they will use, etc.).
Introduce new members to the rest of their team.
Provide an employee manual to the new member. This can be a paper copy or sent via email. A video is also a fantastic medium for presenting the bulk of the company's introductory materials.
Phase 3: 1st Week 
The first week serves as a great time to get feedback from the employee on how they are feeling in their role, and more importantly, in their environment.
Phase 4: 1 month +
Encourage participation in company activities to continue integrating the employee. Employees that feel more involved in the company are often more motivated.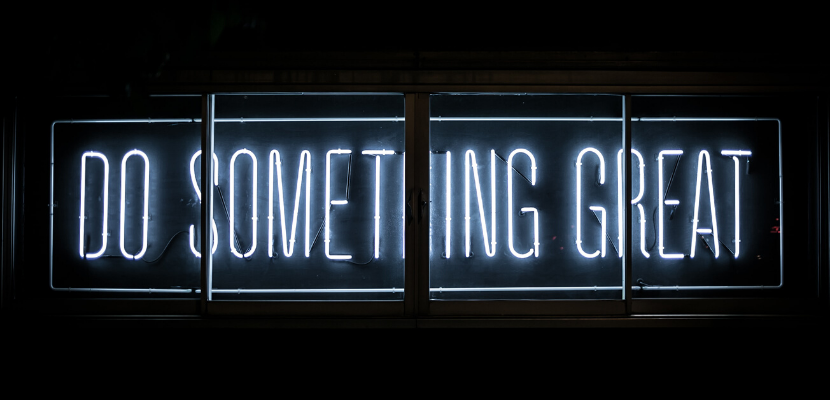 Digital Onboarding: Tools
The main advantage of using digital tools is to accelerate the process. In addition, digital tools improve the overall efficiency of the new employee's integration process.
These are the distinct types of digital tools every company should know about:
Checklists
These are the simplest and most common tools to keep track of your to-dos. A basic way to create an employee checklist for onboarding is to use Excel. However, a spreadsheet isn't the most visually appealing. Alternative tools like Trello, allow you to create, assign, and keep track of tasks.
Specialised Tools 
One example of this type of tool is Talmundo, a tool specialised in performing onboarding for companies. Their intuitive and structured process makes bringing on new employees a positive experience for all.
Integrated Tools – HRMS
Systems like Factorial HR integrate many processes. Everything from applicant tracking to electronically sign documents, and more! Factorial HR streamlines your HR processes so you can save time on the laborious administrative tasks commonly associated with HR.

Electronic Signature
The functionality of an electronic signature allows you to automise the process of signing legal employee documents. Although programs like Signaturit provides this functionality, it's best to use an integrated tool, like the one we've mentioned under HRMS.
Machine Learning Systems
These tools tend to cost a pretty penny and require eve more time to implement. However, on the other hand, they provide a great deal of help when training new employees. One such popular machine learning tool is called Cornerstone. The core of Cornerstone is promoting social learning to achieve better communication and employee involvement.
Chatbots
No, these are not talking robots that you place on your desk to keep you company throughout the day. Chatbots, similar to robots, are relatively new tools that allow employees to ask questions they would otherwise have to ask from the manager. With a chatbox, the company asks a question, and the bot responds.
Free multimedia Tools
There are many free applications that exist which allow you to record videos. Improve the onboarding experience by incorporating instructional videos. Share them with your new employees to assist in their learning process. Loom is a great fee multimedia tools is used to create basic videos.
Benefits of Digital Onboarding 
Some of the most valuable benefits are as follows:
Minimise the risk of forgetting to send a document, ie. in the case of a worker's discharge following an accident.
Facilitate the hiring of remote workers. The integration of remote workers is made easy with digital tools.
Information is shared and integrated with all parties involved. This makes it easy for employees to access their documents (ie. contract), without needing to reach out to HR directly.
Reduces hiring costs. A digital onboarding, complete with the right initial integration into the company and a warm welcome into the team decreases the likelihood your new employee will want to leave the company. Employee retention means there isn't a need to replace staff.
With the information presented in this article, you are more than prepared to create the best onboarding plan for your new employees. By including these processes in your HR plan for 2020, there is a multitude of benefits, for both you and the employee.
Without knowing what is onboarding or how to effectively create and implement a plan, incoming employees won't have a clear idea about your organisation, their role, or the philosophy of the company they are working with.
Ensure a warm welcome to your new staff member and provide them with the best entry (ie. using digital tools to assist). The results will be better adaptation and integration, staff retention, increased satisfaction, and overall, a positive experience.
This post is also available in: English US Español Italiano Português PT