A zero-hour contract is a type of contract between an employer and an employee where the worker is not guaranteed a minimum number of working hours. These contracts have become increasingly popular in recent times. This is mainly due to the increasing popularity of the modern gig economy, where employers in certain fields prefer to rely on temporary, flexible staff.
Although they come with a number of benefits for both employers and employees, confusion around these contracts has been known to cause controversy over the years. Companies argue that they allow for necessary flexibility, whilst workers say they face short-notice changes to working hours and cannot make financial plans. Another concern surrounding zero-hours contracts is that many people don't even realise that they are on them.
If you are considering hiring someone on a zero-hour contract then you need to make sure you are clear on the rights and responsibilities of both you and your workers. You also need to understand how these contracts work in terms of notice periods, SSP, and holiday pay. Should you pay a worker on a zero hour contract when they are sick? What happens with redundancy?
What Is a Zero-Hour Contract?
Although there is no official legal definition according to UK law, the CIPD defines a zero-hour contract as 'an agreement between two parties that one may be asked to perform work for another but there is no minimum set contracted hours'. The contract states what pay the individual gets if they do work, as well as the consequences of turning down work when offered.
You might consider using this contract if you regularly hire seasonal and temporary workers. This will usually apply if you work in retail and hospitality. Zero-hour positions tend to be part-time by nature. Examples of industries that rely on zero-hour contracts include casual workers (such as students), part-time care workers, substitute teachers, and individuals working for gig economies (such as delivery drivers and chauffeurs).
Contracts of this type have become increasingly popular in the UK in recent years. This is largely due to an increase in flexible and seasonal work. In fact, in 2021 alone there were around 860 thousand people on zero hours contracts in the United Kingdom. And there has been a net increase of over 632 thousand people on zero-hour contracts since the year 2000.
As there is currently no legal definition for a zero-hour contract, it is up to the employer to ensure that the worker's employment status is clear and they are aware of their rights and obligations. This includes whether or not they have the right to SSP, holiday and redundancy. The key is finding the right balance which respects your zero-hour workers' rights whilst providing your company with the flexibility it needs.
Employee Rights
When it comes to zero-hour contracts, you need to take into account the following employer responsibilities and employee rights:
Zero-hours workers are entitled to statutory annual leave and the National Minimum Wage in the same way as regular employees.
Most employers also class their zero-contract staff as "workers", so they are also entitled to rest breaks and sick pay. They do not, however, tend to have the right to maternity pay and leave, flexible working solutions, pensions, the right to claim for unfair dismissal, or the right to redundancy payments.
You do not need to provide notice when you terminate a worker's zero-hour contract, unless defined in their contract.
You must pay all wages through PAYE, including tax and National Insurance (NI) deductions, as with regular employees.
Workers on zero-hour contracts have the right to work more than one job. This right overrides any exclusivity clauses that may be included in a worker's contract, in accordance with the Small Business, Enterprise and Employment Act.
You are responsible for the health and safety of staff on zero-hours contracts.
All employees, regardless of employment status, are entitled to protection from discrimination.
Make sure you are aware of all employment laws and clearly define all rights, responsibilities and obligations in your zero-hour contracts so that there is no confusion or potential for dispute.
Notice Periods For Employees on a Zero-Hour Contract
As we mentioned above, a worker on a zero-hour contract has no statutory right to a notice period. This is because they are classed as "workers", not "employees". Whether or not you choose to offer this benefit is up to you as an employer. Although you gain flexibility when you do not offer a notice period, it does work both ways and a zero-hour worker could leave your company at short notice and leave you understaffed. It is important to consider which scenario would work best for you as a company.
There is, however, one exception to this. If you decide to define your zero-hour staff as employees, rather than workers, then by law you must offer them the same rights as your fixed term employees, including the right to notice periods. This would apply, for example, if a worker's hours are fixed and they do not have the right to refuse work (as per the terms of their contract).
Either way, there may not be a legal obligation to define notice periods in your zero-hour contract, but most employers choose to do so as it clearly defines when a worker's employment will end. It also benefits both parties as a notice period gives the departing worker time to find a new job, and you time to find the right replacement.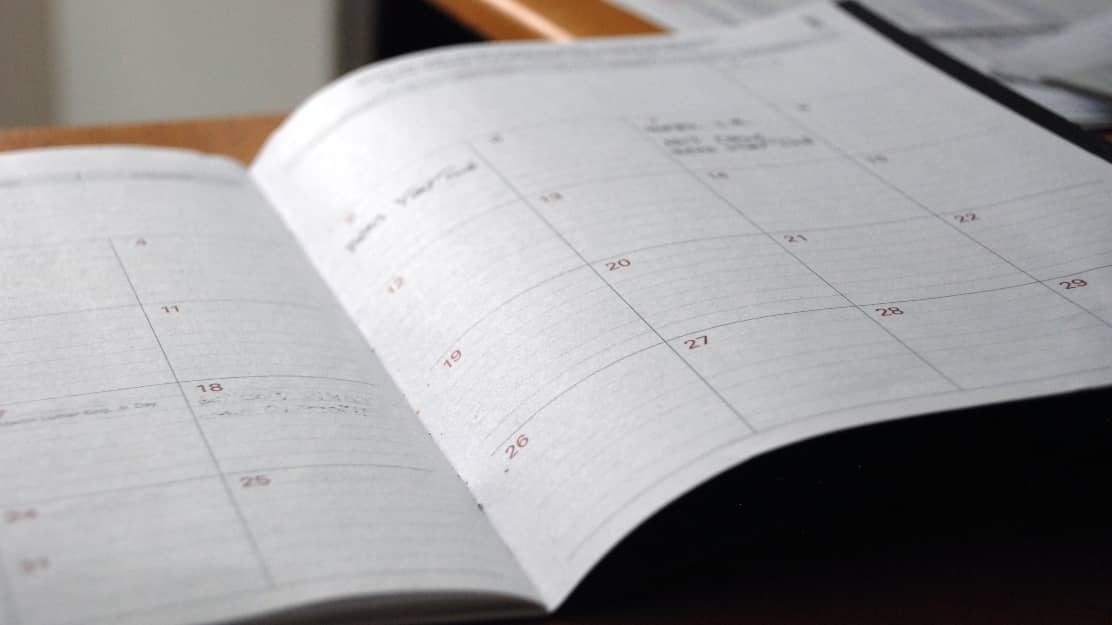 SSP for Zero-hour Contract
When it comes to the minimum wage, things are clear: you must pay minimum wage to all staff on a zero-hour contract, regardless of their employment status. Things get a little more complicated when it comes to Statutory Sick Pay (SSP).
For example, a zero-hour contract worker's minimum weekly income must come from one employer for them to be eligible for SPP (currently set at £95.85 per week for a maximum of 28 weeks). If they work multiple jobs, they may not be entitled to receive any sick pay. Zero-hour contract workers are also only entitled to SSP for the days they're scheduled to work.
To be eligible for SSP, zero-hour contract staff must:
Be classed as an employee in the terms of their zero-hour contract
Be ill for four days or more in a row (including days off), or have been told to self-isolate due to Covid-19
Follow your rules about reporting sickness.
Have earnt, on average, at least £120 per week (before tax) in the past 8 weeks.
Check if your employees are entitled to SSP here.
How to Calculate Zero Hour Contract Holiday Pay
If you class your zero-contract hour staff as employees, then they are entitled to holiday pay, just like any other part-time or fixed-term employee at your company. How much they are entitled to will depend on how many hours they work, how much they are paid, and how long they have been working for you.
The first step in working out zero-hour contract holiday pay is calculating the employee's average pay from the previous 12 weeks. This must be actual "worked" weeks, though, not calendar weeks. So if, for example, a zero-hour contract employee only works every second week, then you will need to work out their average for the last 24 weeks (so that 12 "working weeks" are taken into account).
The process is much simpler if you pay your zero-hour contract employees on a monthly basis. You can work out how much you pay them per week by dividing their monthly average by four.
Would you be interested in an HR Audit?
✅ Download your free HR Audit Checklist!
What You Need to Know About Zero-hour Contracts and Furlough
One of the biggest challenges for human resources departments over the past year has been the increase in demand for furlough as a result of Covid-19. Perhaps you have had to furlough staff over the past year and you are now wondering how it would work with zero-hour contract workers and employees?
In fact, furloughed employees can be on any type of employment contract. This includes full-time and part-time employees, employees on agency contracts, and employees on flexible/variable or zero-hour contracts.
As with holiday pay and SSP, zero-hour contract employees must meet a series of requirements before they are eligible:
They were on your PAYE payroll on or before 19 March 2020 (you processed an RTI submission notifying HMRC of payment).
Their work has been severely affected by Covid-19
You have discussed furlough with the employee in question and they are in agreement (it is always best to get this in writing).
Check if you can use the Coronavirus Job Retention Scheme for an employee here.
Zero-hour Contract and Redundancy Pay
The final matter to consider is whether your zero-hour contract employees will be entitled to redundancy or severance pay.
There are 2 types of redundancy pay:
Statutory redundancy pay: what you must pay your employee by law
Contractual redundancy pay: what you must pay your employee according to the terms of their contact.
You must pay your zero-hour contract employee statutory redundancy pay if:
Their employment status, as defined in their contract, is "employee"
You have employed them for 2 continuous years or more
They have lost their job due to a genuine need to make redundancies in your workplace
If an employee meets these requirements then you must calculate their severance pay as you would with any other departing employee, in line with their age, length of service and weekly wage.
Anything else you offer on top of this is entirely up to you as an employer (with the exception of owed holidays, if relevant).
Advantages and Disadvantages of Zero-hour Contracts
As with most things in life, hiring employees and workers on zero-hour contracts comes with its advantages and disadvantages. You need to decide whether it would benefit your business. The chances it, it will mostly depend on the nature of your work.
To help you decide, here are a few advantages and disadvantages to offering zero-hour contracts.
Advantages of a zero-hour contract:
Flexibility: you can adapt your staffing requirements to demand. This isespecially relevant for seasonal and temporary workers.
Growth: hiring zero-hour workers can be a useful strategy if your business is just starting out. This is because it reduces the chances of hiring too many (or not enough) employees.
Simplicity: if you offer basic contracts with limited benefits then it simplifies your HR processes.
Disadvantages of a zero-hour contract:
Unpredictability: if you do not contract your workers for fixed hours then you run the risk of being understaffed. This is likely to have an impact on productivity.
This unpredictability can also be a disadvantage for employees as it can be difficult to achieve financial stability. This could have a knock-on effect on the quality of talent you hire. It can also have a negative impact on your turnover rates.
Conclusion: Is It Worth It?
There are many advantages and disadvantages to hiring employees or workers on zero-hour contracts. Whether or not it is worth it will depend on your industry and the nature of your business. If you work in hospitality or retail, for example, you might find that it is a good solution. You can increase your workforce during busy seasons, without the responsibility of paying for employees when there is no work. A zero-hour contract is also a great solution for employees who value having a flexible schedule. This might include parents of young children, the elderly and students.
The aim is to establish a healthy and productive working relationship that benefits both parties. And this will depend on the terms and conditions that you define in your zero-hour contract. Be fair and be consistent. Do your research and clearly define your expectations. Ultimately, you need to create an environment where your zero-hour workers can be happy and productive members of your team.