"What does internal progression look like at your company?" 
Any hiring manager will have heard this question asked time and time again by candidates during the interview process.  As professional development is front of mind for candidates searching for a new role, offering clear career paths within your company is key to attracting and retaining top talent. In this article, we'll cover exactly what that means and why it's so important. 
What is a Career Path?
Simply put, career paths involve a structured framework that outlines different career advancement opportunities available to your team members within your organisation. Rather than leaving career progression up to chance, these paths give your team a roadmap for where they can go and how they can get there. 
This structure means that your team members will know what skills and experience they need to gain, what roles they need to fill, and what qualifications they need to obtain. Their progression is made up of logical steps rather than vague promises of promotions or salary increases. This clarity can increase your team's motivation, job satisfaction and engagement, as they will feel a greater sense of direction and purpose.

The Benefits of Career Paths  
Offering in-work progression can have hugely positive impacts on your workforce. Here are just a few. 
Talent attraction

.

A survey by the CIPD

revealed that clear career development opportunities within your organisation are one of the most important factors in attracting candidates. They also suggest that clarifying career paths and implementing progression strategies can help to attract career returners and mid-career-changers who hope to diversify their skills and experiences.

Talent retention

. LinkedIn's

2023 Workplace Learning Report

found that team members who had a more remarkable ability to make an internal move were

75% likely to stay at their organisation, a rate nearly 20% higher than those who did not have that same opportunity. Providing opportunities for growth can do wonders for your

turnover rate

! This can strengthen your bottom line, too, considering that the

loss of a single team member carries an average financial impact of £30,614

.

Foster a learning culture.

By supporting people to upskill, reskill and achieve their goals, you're actively creating a positive culture that encourages learning. Employees will be more engaged, motivated and satisfied as a result. 

Improve productivity.

When employees undergo training in either soft or technical skills, they're working towards bettering themselves

and

bettering the work they do. They'll be empowered with the knowledge needed to carry out their tasks more effectively. 

Improve succession planning

. By identifying and training potential leaders within your organisation, you are ensuring there is a pipeline of qualified team members to fill future leadership positions.

Diversity and inclusion.

Providing equal opportunities for career advancement through

workplace diversity management

will enable your team members to progress regardless of their backgrounds. 

Alignment with organisational goals.

When team members understand how their contributions fit into the bigger picture, they are more likely to be invested in achieving the organisation's objectives.

Enhanced knowledge transfer.

As team members progress in their careers, they gain new skills and expertise to share throughout the organisation, leading to increased innovation and growth.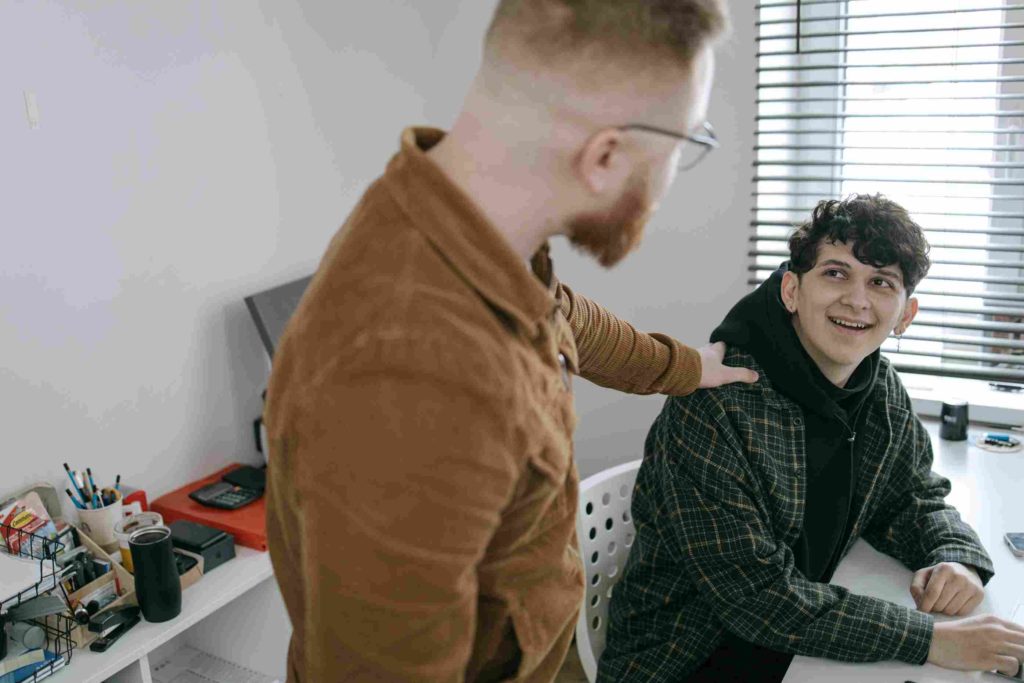 Strategies for Implementing Career Paths
Clearly defining the different career paths available within your organisation and communicating them to your team is an integral part of the talent management cycle. You can do this through job descriptions, career maps and other materials that outline the skills, experience and responsibilities required for each role. This way, your team can understand the expectations and requirements for their current role and the opportunities for advancement. 
But providing clear pathways goes beyond the job spec. Research shows that some of the most commonly reported barriers are a lack of encouragement, support, promotion or development opportunities. Here are a few ways you can overcome these in your workplace. 
Provide Training and Development Opportunities
To help your team progress along their chosen career path, you should offer formal training programmes, mentoring or coaching, on-the-job training or job rotations. By investing in your team's professional development can increase their value to your organisation and help them achieve their career goals.
Encourage Career Conversations
Regular career conversations can help identify your team's goals and aspirations. These should inform your personalised action plans for their growth.  Try to incorporate conversations about career progression into performance reviews and one-on-one meetings. 
Monitor and Evaluate Progress
To ensure your career path strategy is successful, identify and track KPIs related to employee engagement, retention rates and promotion rates. Gather qualitative data, too, through feedback from your team on their experience with the programme. You can then use your findings to make any necessary adjustments. 
Challenges of Implementing Career Paths
This, in itself, will prove to be a challenging part of defining your career paths towards the large pool of talent you may have acquired. However, here are some additional hurdles you might face that are worth keeping in mind.
Interest levels vary.

Job-seeking motivation varies across age groups

, and not all prioritise personal development. Team members aged 18 to 34, who comprise a third of the UK workforce, are most likely to value career growth, learning, and skill-building opportunities. Those aged 35 to 49 find value in organisations that support

work-life balance

, whereas 50+ team members find more value in challenging and impactful work. Find ways to adapt your strategy to the needs of the latter two groups. For example, offer virtual training for parents that work from home. 

Tracking progress.

Establish a system, such as performance reviews, goal setting, or regular check-ins with managers, and encourage your team to take ownership of their career development by

setting clear goals

and regularly revisiting them. Using

performance management

tools like the 9-box grid is an effective way to measure competencies and how they develop over time. 

Balancing personal goals with organisational needs.

Create a framework that balances organisational needs with team members' goals, providing opportunities to discuss these with their managers.

Different learning styles and needs.

Provide various training and development resources to accommodate different learning styles and conditions, such as online courses, workshops, coaching sessions and mentorship programmes.

Lack of managerial support:

Some managers may not have the skills or experience to support career development or may not prioritise it amidst their other responsibilities. Targeted training for managers could help them to understand the benefits and how to support team members in achieving their goals.