The COVID pandemic has brought chaos and disruption all over the world. One of the most significant disruptions arising from the millions of UK civilians having to set up an office space in their spare room or at their kitchen table. This interview discusses remote working and ways HR software can aid the transition towards this new normal, with HR expert Rama Gupta. Rama is the HR manager of Areteans, a global services and solutions company helping businesses transform digitally. Rama has multi-industry experience in HR fields internationally, including the US, Vietnam, Australia, Singapore, Indonesia, the UK, and India. Through these experiences she has become an expert in building HR Strategies and Practices, Designing Management Based HR Solutions and dealing with legal compliance issues. in this interview, Rama shares her insight and experience on ways to deal with remote working during this tumultuous time.
Could you start by telling us a bit about yourself? How has your career evolved into what it is today?
I started my professional career after graduation as an HR Administrator with leading Marketing multinational corporations. Moving on I switched to Wipro technologies, whereby my role evolved into the further gamut of HR. We managed the whole SAP portfolio of Southern Water. In order to advance my knowledge in the domain, I went ahead to Xavier University and did an MBA. This is when I got exposed to leadership, decision management, regulation changes, and multi-cultural corporate strategies. Afterwards, I moved jobs and finally landed with Areteans as the HR Manager and Authorising Officer (my current role). Areteans, is a fast-growing company, with a presence in more than 8 countries. This has given me the opportunity to work in the fields of legal compliance, People Strategies, and Global Mobility. In my tenure, I have worked with businesses from 5 to 10 thousand employees and this has definitely given me an edge and not only this but has provided me with amazing experiences. These experiences became prerequisites to my career working in People Strategies.
You've worked in HR in many different countries. Could you share some experiences that working in different markets has taught you?
The multi-industry experience especially in geographies like APAC regions, US, and UK have made me immerse and expand my understanding of various cultures, norms & customs. Understanding commonalities and differences as assets – and leveraging those in a human resource capacity- has served me and the organisation well.
This experience has further added skills to my skill set- like being flexible and adaptable to finding solutions to problems that I did not even know existed. The ability to make decisions in a consistently evolving environment as well as execute those decisions as per the legal international framework is incredibly important in today's globalised business environment.
Do you utilise an HR software tool at Areteans?
Yes – we do. We have a Cloud-Based Human Resource Management System that we use for our HR essential needs.
What would you say are the benefits that HR software brings?
In my experience, I have seen that managing the HR needs manually is really laborious, difficult, and administrative, on the other hand, HR software tools have enabled us to carry out similar tasks related to the attraction, retention, and management of employees and HR data, but with a varying degree of sophistication.
I believe that there will almost inevitably come a point during an organisation's growth that it can no longer successfully manage people-related data and processes without using specialist HR software. In my experience, I have worked with different software's such as SAP, Workday, Sage, Skillsoft and many more. The key benefits they bring are:
They increase and improve the efficiency of the HR team. Repetitive, admin-intensive tasks such as chasing managers to complete probation or annual reviews can be automated and can be delegated to managers and employees through self-service functionality. We did see a huge increase in productivity and reduction in cost as there was less demand for HR staffing and we also redeployed the HR team onto more strategic projects.
Especially in IT industries, employees expect even more from the digital devices and services their employers provide. User-friendly, well-designed HR software can help to transform the employees' perceptions of the HR department, from regarding it as an outdated or 'behind-the-times' function to seeing it as one that is forward-thinking, and a strategically relevant enabler of good work. We run out a lot of services and we have seen that this is the pre-requisite especially for IT departments.
Lastly- we have improved our regulatory compliance like GDPR especially around data security and data-retention periods, with the use of HR software. All the data that we store is excess restricted- meaning it doesn't give access to everyone, so personal information is still kept secure, even though we are present in more than 8 countries. Also, we set out reminders, and if the data is no longer required it gets eliminated automatically after a set amount of time.
How has remote working affected the employees working at Areteans?
It was a big and sudden moment for all of us. With so much uncertainty and fear around COVID-19, trust in the company has never been so important. Fortunately, working remotely did not affect employees negatively. We have seen people enjoying more time with their family, undertaking long-pending hobbies, reduced personal expenses like travel, and we are seeing that employees have become more organised. From the organisational front- we saw that employees were better at collaborating, were more productive and focused.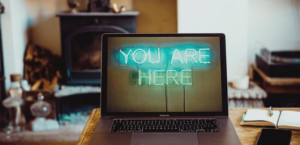 How have you managed and dealt with remote working? Has your HR software facilitated the process of employees working from home?
Our management and HR Team have been prompt in laying down strategies for managing the new virtual work culture. Starting with the IT team- we began equipping people with all essential technology or assets that they required in order to manage their work. We are in agreement and in full support of people working within flexible hours so that they can manage childcare and household necessities whilst working. HR software tools did help us with time management and stabling the cadence of communication. When employees are working in disparate locations, it's more difficult to gauge the overall mood and wellbeing of the workforce – there are no quick catch-ups or impromptu chats by the coffee machine. So we used software to help lighten the load. It helped us measure employee engagement and understand how workers are really doing, through surveys (short or long) that can even be anonymous for the utmost confidentiality.

How has the epidemic affected employees on a more emotional level? How can HR ensure that the team feels happy and supported through this difficult period?
In this pandemic, we realised that the mental health of our employees was one of the things we have to be most cautious of. By losing the office environment, those who work remotely may experience feelings of isolation and struggle to maintain a work-life balance – which can in turn, have a serious effect on wellbeing. Fortunately, remote working has not affected our employees negatively. We have seen people enjoying more time with their families, picking up long-pending hobbies, and generally being more focused and organised.
Thus, from an HR point of view, we took serious measures to ensure employee wellbeing. For example, we conduct weekly engagement virtual activities like Heath & Wellbeing sessions, Musical Fridays, Learning Monday etc to increase employee engagement. We also have an Employee assistance program (EAP) to ensure people can talk and discuss their stress-related issues in confidence. One of the most exciting things we have introduced is fortnightly contests, encouraging the employees to take up new hobbies and skills and in turn, helping them stay mentally stimulated.
These contests are advertised in our internal newsletters, which is published fortnightly, and with every fortnight there comes a new contest. So for example recently we had a new contest where people had to take a selfie with their decorated work station. Then there was a contest where they have to draw something related to the Areteans experience and how they like Areteans as a company. Another day there was a dress-up competition. It makes sure people come out of their comfort zone and out of their 'only work and home' frame of mind. The best part is that it's all ongoing, it's every fortnight- we always have things to work on so people are always really busy. We also have a channel where we post pictures and selfies to try and keep everyone engaged.
Aside from the activity side of it, how have your team made sure the employees feel happy and supported?
Like I said from the start we were very cautious- we understood from day 1 that remote working would be a challenge, as the people no longer have the face to face conversations. So what we have done is started allocating leaves- for example, what we are working on at the moment is a scheme that gives people who are COVID positive paid leave. We give financial support or medical insurance support to those who are COVID positive or to those with dependents who are COVID positive. These initiatives, although very minute, play a huge role in employees' lives.
How has your department ensured there is a high employee satisfaction rate through remote working?
It was not hard as we expected it to be. We ensured a few of the measures were deeply rooted in all layers of our company. Like, we prioritised communication with regular catch-ups and check-ins by reporting managers, acknowledged small and big successes like mailing personalised thank you cards to the employees. Finally, we incorporated a rewards and recognition platform since remote workers thrive on recognition and appreciation more since they have fewer opportunities to interact with other colleagues and fewer opportunities to receive verbal and non-verbal cues that on-site employees normally receive.
How the epidemic has affected recruitment?
Initially, it was frozen, at the beginning of the whole COVID period. But now Recruitment is at full scale at all locations. But it has all gone online. In terms of the hiring process, there has been an initial screening via telephone followed by a virtual video interview on Skype or Microsoft Teams. We are leveraging our digital capabilities to ensure we can continue to recruit top talent at Areteans.
How has the epidemic affected training & onboarding?
Just like recruitment, training & onboarding has also gone virtual. There is virtual face to face introductions, welcome calls with the team, and even inductions. We have also moved towards video documentation verification including the right to work checks. With training, these days we are looking for vendors who can incorporate our training needs and also bring something innovative like Augmented Reality into the picture. It apparently hasn't really affected the candidates that much because they are more in their comfort zone and can still do and process everything like normal.
Has remote working changed aspects of the business? Is remote work a thing of the future?
I believe the current situation is more like an "enforced working from home" rather than true remote working. Yet despite the constraints involved in working from home while confined with a family, more businesses have realised the benefits of a flexible work schedule.
This type of remote working is perhaps changing the way people work permanently. But it is also prompting ingenious solutions and workarounds to the difficulties of doing business at a distance and the more personal challenges of isolation or boredom and forced integration of home and work life.
Areteans even before this pandemic was actively canvassing the idea of flexible working, long before the coronavirus restrictions forced everyone's hand. But Certainly, it is a priority now for everyone.