We've all heard those first day of work horror stories. Employees thrown into the deep end and left to sink or swim without sufficient introduction or training, or left alone with an overwhelming number of tasks and no one to turn to. The stress builds up, cracks start to show and new recruits may feel like they got more than what they had bargained for. This is not uncommon, particularly if the employer needs a new recruit to fill a role fast. Yet, this often leads to high turnovers and low retention rates. Now employers are shifting their focus and placing the onboarding process higher up on their list of priorities. Many are turning to digital onboarding to welcome and introduce their new recruits to the company. 
Today we're going to look at the process of effective onboarding, its benefits and who's using it. We will also find out how you can personalise your own process of employee onboarding. 
Digital Employee Onboarding 
What is digital onboarding? 
Onboarding is crucial to any employment process. This essential part of welcoming a new hire helps introduce them to the company culture, their team, and the overall business goals and objectives. If approached correctly, it can set up a new worker for success in the future. Yet, poorly organised onboarding schemes are one of the main reasons why many new employees leave the company within the first few months. 
Now in the technological age, companies are turning to digital tools to create and deliver their digital onboarding process. Whereas traditional onboarding is typically done face-to-face with managers and the team, web onboarding is 100% online. 
When does the digital onboarding process begin?
Many employers think that employee onboarding begins on the candidate's first day on the job. Yet, employers who are heavily onboarding-focused and want the best out of this process, begin onboarding from the minute the candidate sends a CV. If you want to avoid high turnover rates, then it's a good idea to provide the best impression you can, right from the start. 
Which companies offer digital onboarding?
The majority of tech companies including Twitter, Soundcloud and Google use online onboarding approaches. It is typical for tech-based start-ups and companies to use this process as they are already familiar with digital tools. However, companies across other sectors are now implementing this practice. For example, businesses in the financial sector, such as BBVA and Deloitte are conducting onboarding processes digitally. Other companies with onboarding processes that go the extra mile include marketing business Bazaarvoice, retailing company Warby Parker and energy data giant OPower.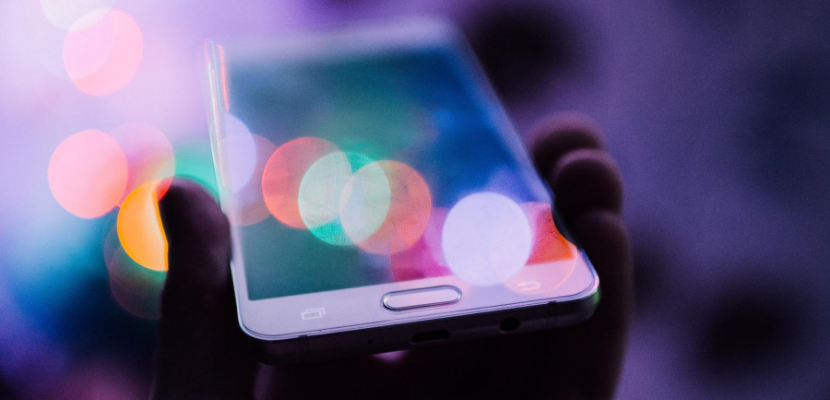 Benefits of Digital Onboarding 
So why go digital? Let's take a look at some of the benefits.
Efficiency 
Digital processes are much less time consuming as they can be done at the new recruit's pace and in their own time. Having all onboarding information at their fingertips saves managers having to sift through endless paperwork. What's more, online onboarding can begin before the new employee sets foot through the door. This speeds up the process and saves on resources.
Accuracy 
Storing and presenting information digitally helps to ensure accuracy. Materials are centrally kept within a documents manager and can be updated or checked at any time. Therefore, whether there's a small team of 20 or a global team of 2000, information is consistent, up-to-date and accurate. 
Accessibility 
Onboarding software is accessible at any time and long after the new recruit is engaged within the company. As such, any lost or forgotten information is easily accessible online at a later date. 
Never miss anything
Onboarding programs have in-built checklists and confirmations, which employees check off as they go. What's more, electronic signatures can be made online, saving new hires having to come into the office.  Integrations with software like Signaturit are great for offering e-sign capabilities. 
Saving on costs
As onboarding employees digitally requires less one-to-one in-person training, your company will spend less money on manpower. This comes in the form of training personnel or HR managers.
From Easy Web Recruitment to Onboarding Online 
Perhaps you have found a new employee via online web recruitment. Now online employee onboarding can begin. However, a concern employers have is that it can seem impersonal. This is because, unlike traditional onboarding which is entirely in person, a digital approach is remote. Employers may feel as if the new recruit is too removed from the company in the early stages. As such, they may miss out on a proper introduction to key functions. It could also prevent them from grasping a real sense of the company culture. In turn, employers fear this could demotivate recruits and eventually lead to a higher turnover rate. 
Yet, if the company has created a proper onboarding experience, it can be just as effective as a traditional one. In order to do this, it is crucial that the company personalises their onboarding. Doing this will ensure that the experience is unique. What's more, new employees won't feel like they're missing out on anything. 
Personalising web app onboarding
Using web recruitment as an introduction offers new hires a taste of the culture of the company, its values and functions. Yet, how can a company personalise their online onboarding to follow this experience? By including some fun, innovative and exciting practices that improve employee experience! Let's take a look at how this can be done.
Learning and development
Essentially, onboarding involves equipping new hires with the tools they need to effectively perform their job. Therefore, learning and development must be essential parts of the process. A good way to set up new recruits for success is to include learning modules. One-to-one sessions with HR professionals and pre-recorded videos on company values and ethics are also useful. 
Innovative ways to communicate
Effective introductions are key to building teams and getting past initial milestones with communication. Encourage employees to engage with one another by using fun quizzes, questionnaires and ice-breakers. Problem-solving exercises are also great for onboarding new employees. 
Start digital onboarding before arrival in the office
A key factor in securing a new employee is to start integrating them asap! It is not uncommon for a recruit to sign the offer letter and pull out just before their first day. Onboarding must begin the minute they have signed on the dotted line. This kick starts integration and development. 

Final thoughts…
Online web recruitment is revolutionising the recruitment process. Now, digital onboarding is becoming the future of new employee acclimatisation within a company. It is essential that businesses personalise the experience if they want to successfully integrate new hires into the company. Effective onboarding can change the way employees view the business and can foster long-lasting relationships. Ultimately, if done correctly, everyone's a winner!