With the holiday season fast approaching, HR departments all around the UK are currently handling an influx of annual leave requests. Unless you have a clear and established annual leave policy and procedure in place, this can lead to a great deal of stress for your managers.
For one thing, you need to accommodate employee annual leave requests so that your entire workforce has an opportunity to relax and unwind during the festive season. If you don't offer time off, it could potentially lead to disengagement, mental burnout, and a drop in productivity. However, you also need to make sure that staff schedules are coordinated, shifts are covered, and all your end-of-year projects are wrapped up before the end of the year.
So, what's the secret to effective annual leave management? What do you need to keep in mind when you design your annual leave policy and procedures?
Let's take a look at everything you need to know.

Handling annual leave requests over the holidays
Offering employee time off during the holiday season has a number of benefits for you as a business. Your employees get a chance to rest and spend quality time with their families, and they come back to work refreshed and ready for a new year. It also encourages your employees to keep a healthy work/life balance and avoid work-related stress and burnout. And all this, in turn, has a positive impact on long-term performance and productivity levels.
However, it's important to create clear guidelines for time off management. That way, everyone gets an equal opportunity to take a break, with minimal disruption to shift schedules. In other words, you need to create a detailed annual leave policy that outlines your entire process for requesting, approving, scheduling, and managing employee time off.
Your annual leave policy needs to be in writing, and all new and existing employees must have access to it. It's also important to apply your holiday policy consistently, at all levels of your organisation. That way, you can promote a sense of fairness and show your employees that everyone has an equal right to request annual leave.
Establish a holiday and absence management policy
As we just mentioned, one of the most fundamental aspects of effective time-off management is establishing a clear and detailed annual leave policy. If you don't already have one in place, then you should make this a top priority for your HR team. After all, the holiday season is just around the corner now!
The more detailed your policy is, the easier it will be for you to handle your annual leave requests. For one thing, a clear policy helps you manage employee time off effectively so that any absences don't have a negative impact on productivity levels. Plus, the more information you include in your policy, the easier it will be for your employees to understand their annual leave entitlement, how they should approach making an annual leave request, and what your limits are as an employer.
Make sure you consider the following questions when you design your time off policy:
How much notice do employees need to give when they request annual leave?
Are there limits to how many people can be out of the office at once?
Who approves employee annual leave requests? Direct managers, department managers, or HR? Do you have a designated absence manager?
Is there a limit to the number of consecutive days employees can take off?
Will time off be paid or unpaid?
How much time off can each employee take at any one time?
Will you allocate leave on a rotation or a first come, first served basis?
Is time off subject to job position and length of service, or open to all employees?
Are there any periods when employees can't take time off?
You can find more tips to help you manage your employee annual leave requests in this video:
Now let's take a look at some of these points in a bit more detail. That way, you will understand exactly what you need to keep in mind when you design your time off holiday policy.
Have a clear request system
The first important aspect to consider when you design your holiday and absence management policy is having a clear request system in place. This helps your employees understand the process they need to follow when they make annual leave requests.
Make sure you establish clear guidelines that detail:
How they should make an annual leave or holiday request.
Who they should send their requests to.
The criteria for approving or rejecting annual leave.
Their overall holiday entitlement.
In terms of how annual leave requests should be sent, you might decide to use a simple Excel spreadsheet to manage employee holiday schedules. However, this is generally very time-consuming and there is a high risk of human error that could result in scheduling issues.
A much more effective way to manage time off requests is by using employee time tracking software. This automates your leave management system so that everything runs much more smoothly. Employees can send their annual leave requests directly to their managers through an employee portal in the leave tracking software. Their managers can then approve or reject requests in line with staffing and workload levels. Plus, managers can use a synchronised calendar to keep track of who is in the office, who is working remotely, and who is on leave at any given time.
Deadlines for annual leave requests
It's also important to define clear deadlines for employee holiday requests. This helps you plan holiday season staffing levels and holiday schedules in advance so that you can make sure you have enough employees working every day. It also helps you avoid a last-minute rush of requests that can overwhelm your HR department and lead to avoidable mistakes.
It's important to establish a reasonable deadline here. You shouldn't expect your employees to know their holiday season plans in March, for example. However, it's perfectly reasonable to close time off requests at least 2 weeks before the holiday season begins. That should give you enough time to evaluate your staffing levels and plan accordingly. To the same effect, make sure you set deadlines for approving or rejecting annual leave requests so that employees can plan their personal schedules with time, too.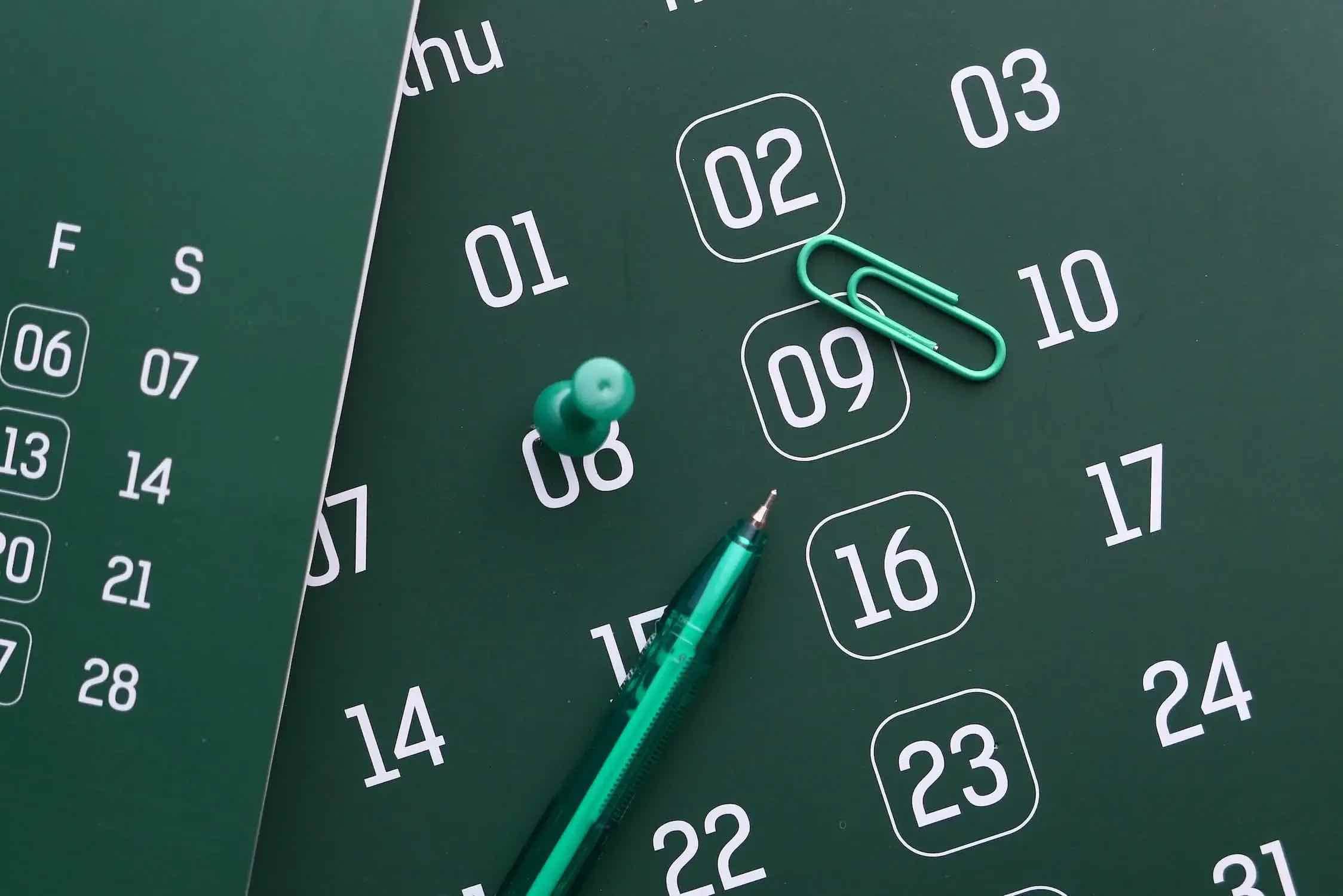 Blocked days/periods 
Make sure you consider whether there will be any specific blocked periods where employees cannot take days off. Generally speaking, this will depend on the size of your company and the nature of your business. For example, if you work in retail or hospitality, then the holiday season is likely to be a busy period for you. There will be specific days in the run-up to the holidays when you will want all your staff working. This might include Christmas Eve, for example.
Even if you do work in retail or hospitality, it's important to use this rule sparingly. There will probably be key dates that you need to block off on the holiday calendar. However, you also need to make sure you leave enough days open. That way, there are enough open days for all your employees to take a break. If you don't, then you run the risk of creating a disgruntled and stressed workforce.
At the other end of the spectrum, if you work in manufacturing then you might decide to close your facilities for a specific week during the holiday season and encourage all your employees to take their time off during this period. If you do opt for a general shutdown, it's usually a good idea to offer paid time off otherwise employees will see a drop in their wages through no fault of their own.
Prioritise holiday requests
There are two points during the year when you are likely to receive a lot of employee annual leave requests. The first is at the peak of summer when employees are more likely to want time off and to travel abroad. The second is during the holiday season when most people will want to take a break to spend with family and friends.
But if everyone is requesting time off at the same time, how do you prioritise these requests fairly? What's the best approach in this scenario?
There are a few strategies you can include in your holiday policy to address this. You could prioritise senior members of staff, but this leaves you open to claims of favouritism and discrimination. You could opt for a "first come, first served" strategy, but again, this can also be unfair if the same people get in first during every holiday season.
Another option is to use a rotating schedule. This is where you list all your employees on a spreadsheet. Those at the top are first to decide which days they want to take off. Then, on the next major holiday, you rotate your list so those who were at the bottom can choose first. That way, everyone gets a turn and your employees will appreciate your fair approach to employee time off.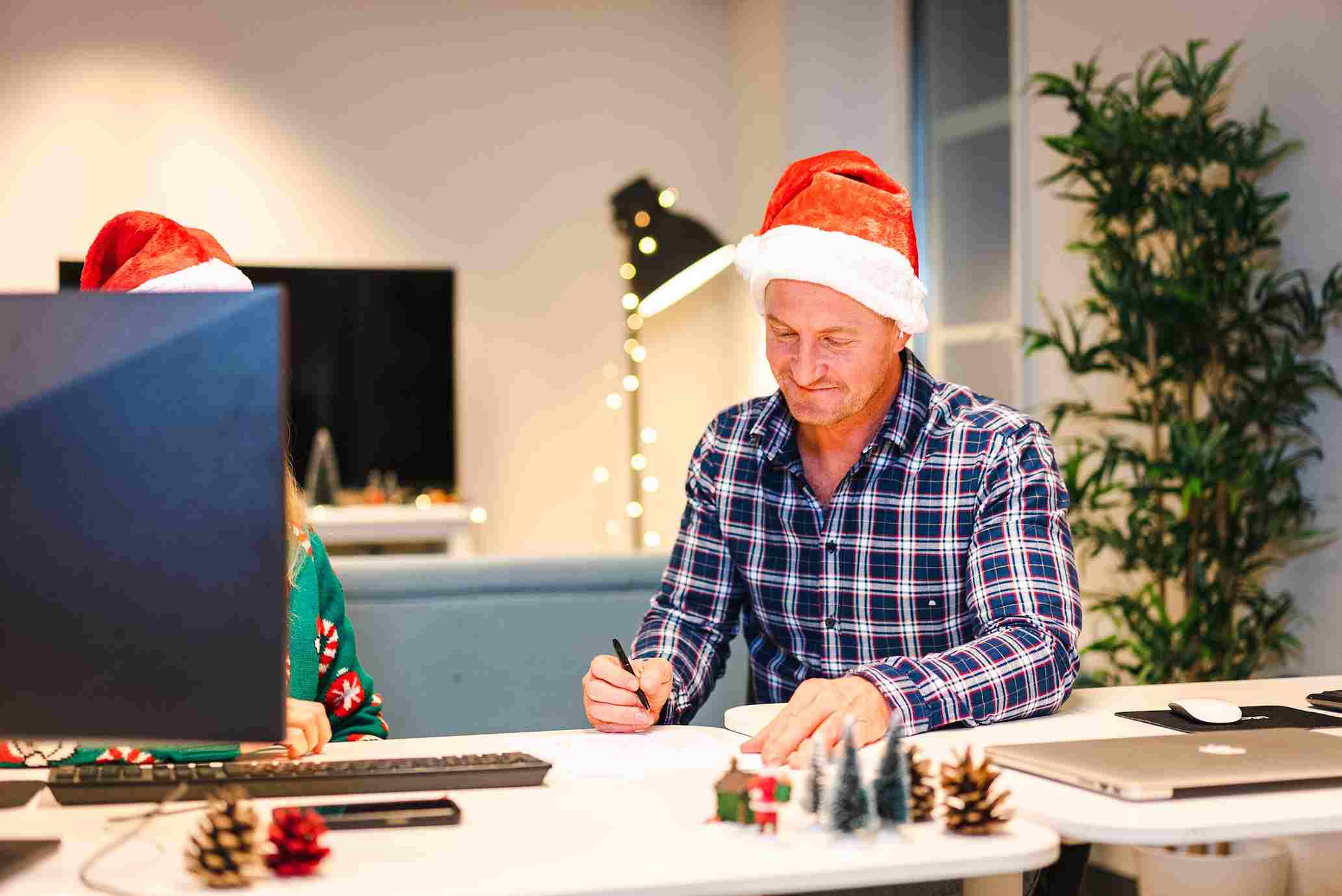 Offer perks or annual leave carry over
Another great strategy to help you manage employee time off fairly and effectively during the holiday season is offering perks and annual leave carry-over to your employees.
For example, if you have a lot of employees from the same department requesting the same days off during the holiday season then you could offer them an incentive to switch their requested dates to a quieter period on the holiday calendar. This might be in the form of a holiday bonus or overtime pay. 
Offering annual leave carry-over into the following year can also be highly effective if you follow a "use-it-or-lose-it" approach with your holiday policy. This is because your employees are going to feel pressured to take these days before the end of the year. However, if they know that their accrued holiday days are safe then they may be more willing to postpone them.
Whatever you decide to offer as an incentive, make sure it aligns with your organisation's budget and workflow. You also need to make sure it will be perceived as a meaningful incentive for employees otherwise you'll probably find that not many employees are willing to give up their time off over the holiday season. Whatever perk you offer, it should motivate your employees and make them feel that you appreciate them working over the holidays.
Stay compliant with holiday entitlement law
One of the most important aspects of your time off policy is making sure it is legally compliant.
Whatever your annual leave policy is, it needs to abide by Government regulations on UK holiday entitlement.
According to regulations on the minimum holiday entitlement in the UK, nearly all workers have the right to 5.6 weeks' paid holiday a year, or in other words 28 days' paid statutory leave. This includes: agency workers, workers with irregular hours and workers on zero-hour contracts.
It's important to note that the rules differ for part-time workers and employees working irregular hours. The Government's handy holiday entitlement calculator can be used to work out how much leave you are legally required to offer a part-time worker.  On the other hand, those working irregular hours should be granted time off for each hour worked. Employers might find it helpful to input the average hours worked by individual employees into the holiday entitlement calculator to determine an estimate of annual leave days that should be given.
Although legally required statutory leave is limited regardless of additional days worked, extra leave can be granted at the discretion of the employer.  It is also up to the employer whether they include bank holidays within the required holiday entitlement or not.
UK law also stipulates that workers have the right to:
Get paid for annual leave.
Accrue holiday entitlement during maternity, paternity and adoption leave.
Accrue holiday entitlement while off work sick.
Request holiday at the same time as sick leave.

Manage employee time off with Factorial this holiday season
The best way to effectively manage employee time-off requests during the holiday season is by using the right tools and software. This can help you streamline the process so that time-off requests can be easily submitted and approved in line with employee schedules and your anticipated workload.
With Factorial's time-off management software you can create your time-off policy directly on the platform so that your staff can access it at all times. That way, your employees know exactly what they need to do when they want to request vacations. They can submit a request through the employee portal, and it gets sent directly to the right person for approval. You can also create blocked periods so that employees cannot request days off during busy times, reducing the time you need to spend rejecting requests that you cannot accommodate.
Here are a few other benefits of using Factorial's time-off management software:
Automate vacation requests.
See vacation days accrued, used, and remaining.
Use the calendar to review upcoming employee absences with ease.
View all upcoming sick leave, vacation days, and other types of leave at a glance.
Track vacations to make sure each team is adequately staffed.
Implement vacation policies for the whole business or for different teams.
Set permissions to determine which supervisors will need to approve absence requests.
Generate custom reports.
Set the amount of paid time off that carries over from one year to the next.
All this makes it much easier for your employees to request time off. It also makes it much easier for your managers to handle their requests in the most efficient way possible. And this is the key to building a happy, motivated, and productive workforce.