"We're very pleased with Factorial. It allows us to manage effectively, report on data, and make sure all of our employees are safe and have the correct information."  These are the words of Helen Coppen, Managing Director at EG Technology, a product design, engineering and development specialist based in Cambridge, UK.
The medical devices and consumer products they create positively impact the lives of people that use them. Their vision is to continue to grow and to be the chosen product development company for clients and employees alike.
So how has Factorial supported this vision?  
Why EG Technology Chose Factorial
In their own words, EG Technology know how to make things work. Their experience and track record in their field is unquestionable, and their team of engineers are well versed in solving problems and generating smart, practical solutions. Process is integral to the development of these concepts as they must undergo simulation, analysis, prototyping and testing before going to market. It is this strategy and expertise that has propelled their growth over the last 20 years and left countless clients happy with their service. 
Despite making the next generation of medical devices and consumer products, their HR processes were stuck in the past. Most of their workforce documentation was in folders on file servers or printed on paper documents and spreadsheets. Valuable time was being wasted on administrative tasks and paper-filing, distracting HR focus from people strategy and development.  
Linda Mooney, Office Manager at EG Technology for 7 years, was searching for a digital solution when she came across Factorial. The easy-to-use interface and the possibility for document storage prompted her to choose our all-in-one HR solution. Now, months on, they haven't looked back. 
Using Factorial for Onboarding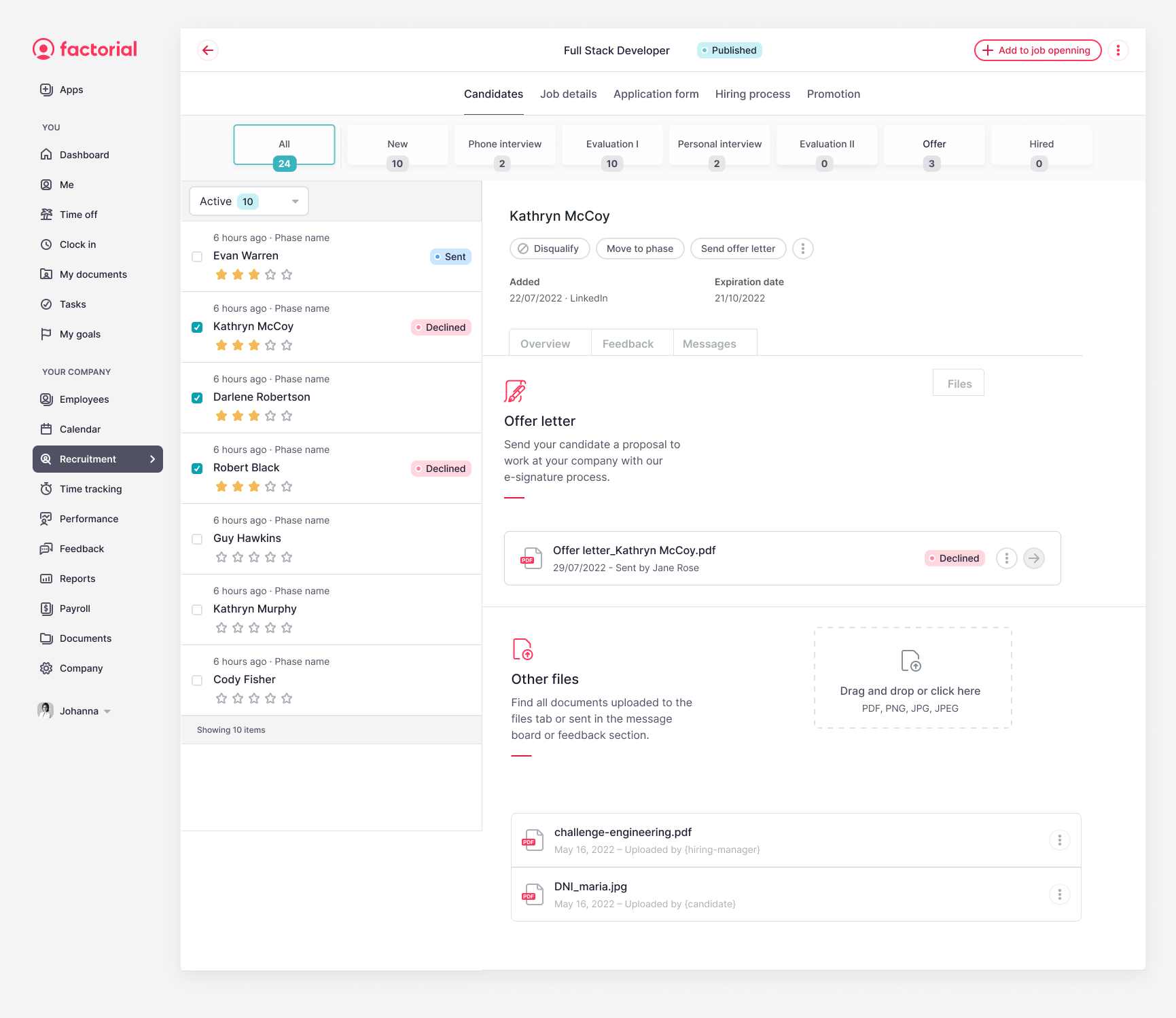 Although document storage is what first attracted EG Technology to Factorial, they have since discovered many other useful features that have improved their internal processes in unexpected ways. 
"It is our first point of call in terms of recruitment," says Russ Farn, Group Lead for Mechanical Industrial Design who uses Factorial weekly to build out his design team. "The first notification I get that there's a new candidate in the pipeline is through Factorial." 
"The other thing that Factorial does really well for us is that there are a lot of different parts to their application. They've obviously got a cover letter they can put in, there's their CV, but there are different documents that different positions require, and I can review that when I need to. So I'll look at their application when they first apply, then we set interviews up, and just before that interview I can go back to the same place and I can find all of that supporting information."
Our onboarding tool gives new hires limited access to fill in their own data, whilst allowing the hiring manager to assign onboarding tasks such as finance forms or training programmes. When a new hire is selected, administrators can then import them, build out their profile, incorporate them into organisational charts and manage their contract. So companies like EG Technology can continue to grow without headaches and hassle.   
Using Factorial for Performance Management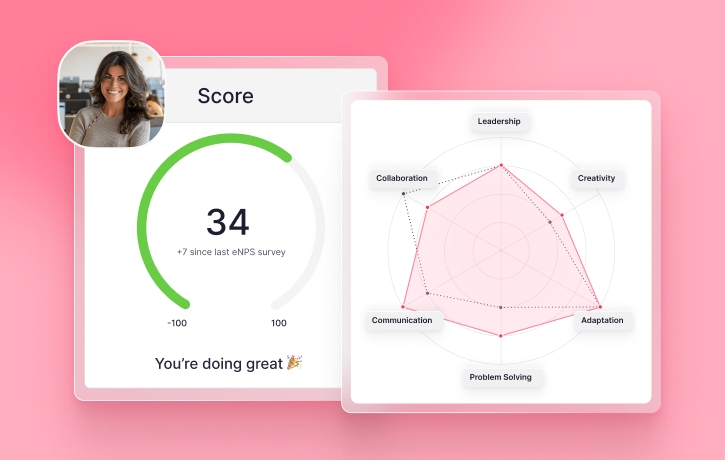 The uses of Factorial go far beyond the onboarding process for EG Technology. Mooney explains that they have integrated Factorial's performance management software "really closely to our own procedures and policies, and we are very happy with that now."
More specifically, Farn highlights how this tool has facilitated their twice annual reviews, saying: "I simply go into the employees' area and then I can put my comments in before the review, they can do the same. And then during that review, that actually meeting, we've got a really nice system that we can work through. All of the questions are very well prompted and very well answered and then everything is recorded." 
Mooney adds that employees "can very easily see all of the milestones and the goals that they set themselves and also that, as a team, we set each other." 
At Factorial, we understand that monitoring employee performance and focusing on people strategy is integral to talent acquisition and retention. Our performance review tool automates the performance review process, centralises performance evaluations and generates reports. This empowers team leaders with the insights to make more informed decisions about their people strategy whilst also providing a platform to give feedback and set goals. Clear development plans can ultimately help you get the best out of your workforce.   

How Factorial Can Help SMEs Across All Industries
Similarly to EG Technology, Factorial aims to positively impact the lives of those using it. Our all-in-one software is made up of various tools that converts never-ending, manual processes into integrated, effective ones. So that in addition to managing people, managers and HR leaders across all industries can dedicate themselves to bringing out the best in them.
As well as the tools mentioned, Factorial offers many other features from the same platform, allowing you to:  
Manage holidays

and approve or reject them with a simple click

Track working hours

with clock-in and clock-out features 

Centralise and automate

payroll

 

Review

expenses

at a glance and create expense reports  

Manage employee training

…and much more!
By digitising all HR processes as EG Technology did, you can free up the time spent on daily administrative tasks and refocus this energy onto larger projects. Your HR should be a strategic executive in your company, and they can be with Factorial.  
✅ Digitise your company's processes too with Factorial, or start with a free trial!