The role of an HR manager is extremely important. They are responsible for ensuring the smooth running of any organisation. They are in charge to recruit, train, lead, and developing teams to achieve efficient and effective working relationships.
Therefore, if you need to find an HR manager for your team, it's essential to hire professionals who are prepared to lead your team to success. 
In this post, we will explain to you what an HR manager role consists of and the 9 key skills you must look for in HR managers,  
What Are the 9 Skills Required for an HR Manager?
An HR manager is a generalist role, which means you will have to deal with every aspect of human resources -from recruitment and staffing to employee relations, payroll, benefits and training. Here are some of the most sought-after skills in HR: 
1. Strong Communicational Skills: Verbal & Written
First up, communications skills. This is the most important skill a human resources manager must have in order to succeed. An HR manager needs both strong written and verbal communication skills in order to handle their day to day tasks.
2. Administrative Skills
HR is responsible for maintaining files and data for all the employees. This data needs to be carefully maintained and filed to be easily accessed at any given moment.
Not to mention the admin skills needed to manage employee leave requests, time off management, pay roll and other important tasks. HR manager is certainly the job of a multitasker.
3. Interpersonal Skills:
Interpersonal skills include verbal and non-verbal communication skills as we mentioned, team work skills, the ability to handle conflict, empathy, listening, and a positive attitude. Being non-judgemental and positive with an ablilty to listen and communicate well. 
4. Organisational Skills
Organisational skills are a crucial ingredient for HR managers. Not only do HR managers need to be administrative but they need to ensure that the data they collect is stored and maintained in an organised way. With the fast-paced nature of a HR manager job, they need to be able to complete all of their important tasks whilst remaining organised and productive for the rest of the company.
5. Data-driven
Most HR managers are now required to be analytical and data-driven with problem-solving skills. The competencies of an HR manager must include the ability to understand key HR metrics, such as recruitment, engagement and retention, and employee value and performance.
6. Managing Priorities
To ensure projects and initiatives run smoothly, HR managers need to know how to manage priorities across different projects. The world of HR moves fast and HR teams are given new and important tasks on a daily, therefore learning how to prioritise these tasks is essential.
7. Active Listening Skills
Active Listening is listening to words whilst paying attention to the voice of the person, paying attention to other factors such as volume, flow, and pace as well as their facial expressions and body language.
The HR manager must maintain a high level of employee motivation, by understanding and listening to their needs. This level of understanding can be achieved only by actively listening to the employee's needs. 
8. Commercial Awareness
Commercial awareness is the ability to understand how the business works and makes money. The HR manager needs to develop a broader understanding of commercial awareness to comprehend the impact of human capital on the business. Ensuring that HR adds demonstrable value to the organisation.
9. Command of Technology
Every HR professional needs to have a basic understanding of commonly used HR management systems, such as ATS, performance management software  and more. Technology has allowed HR departments to track and manage the entire employee lifecycle from start to finish. From posting jobs and sourcing talent to managing interviews right through to training and development.
The job of an HR Manager is more complicated than it used to be some years ago. As a result, employers expect managers to have an understanding of all the functions that fall under the HR umbrella. They are expected to understand the changing landscape of employee benefits but also how they can motivate staff and keep them happy. They also need to know how they can support the business in achieving its goals. 
What Does an HR Manager Do?
The role of an HR manager is to take care of the day-to-day running of the HR department. This can include working on employee recruitment and retention, dealing with employee benefits, creating policies and enforcing them, dealing with training, as well as other tasks.
It's sometimes assumed that HR managers are involved in hiring people for jobs within a company. While it's true that they can be involved in filling open HR roles, some companies leave the task of interviewing potential candidates to line managers and recruiting managers. Still, these leaders must be able to manage onboarding processes and employee follow-up.
In some cases, an HR manager may be asked for their input about a suitable candidate for a job opening. In this case, they may look at the person's experience or qualifications alongside how well they fit into the company culture.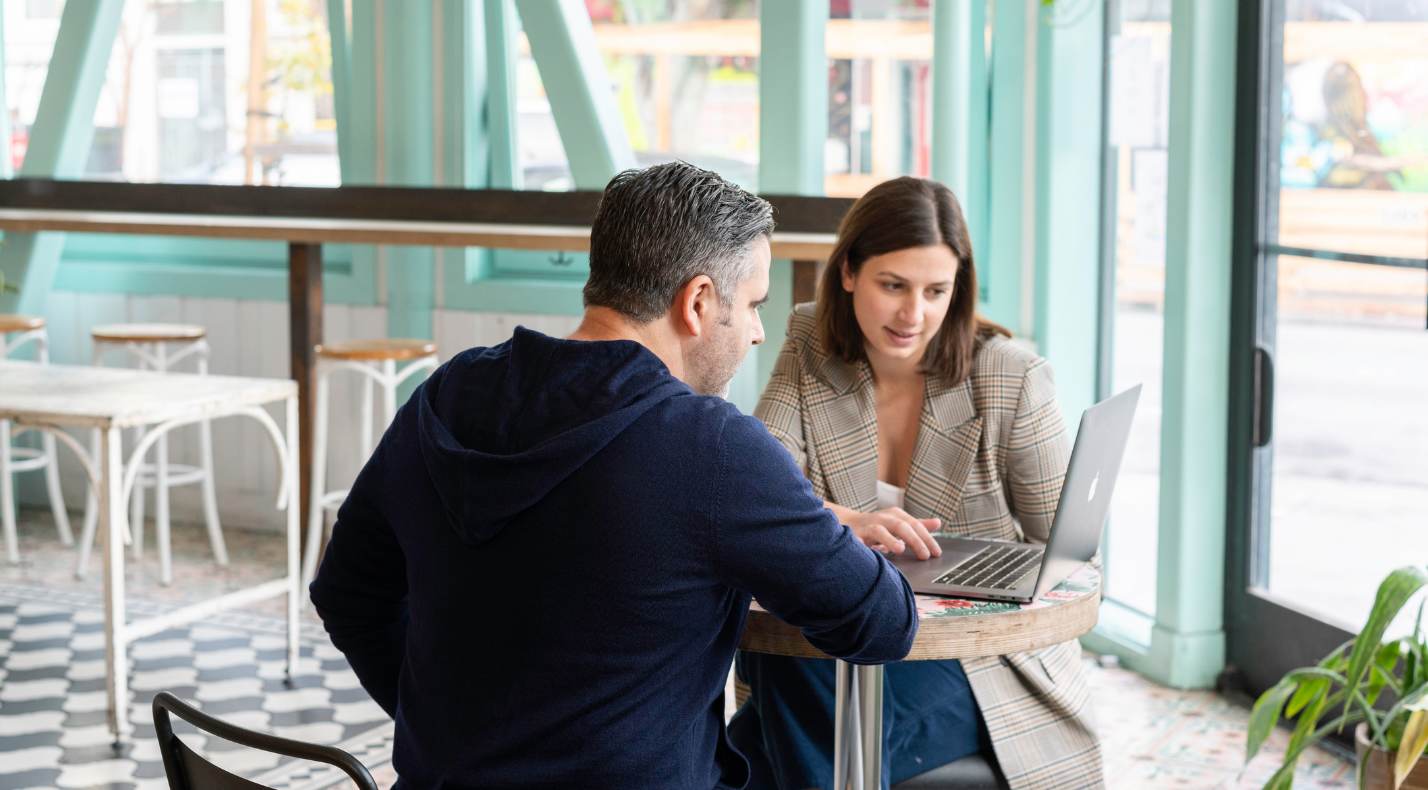 General Responsibilities of an HR Manager
An HR Manager is responsible for the management of human resources and administration tasks within an organisation. They are also responsible for recruiting, training and developing staff, as well as providing advice on policies and procedures. They will be working hand-by-hand with your company's teams to ensure tasks are clear and everyone has the tools needed to perform well.
HR managers work on a wide range of human resources issues such as:
Employee Relations
An important component of human resources management is maintaining a good relationship between employers and employees. It is the responsibility of human resource managers to ensure that all employees are treated fairly and that their rights are protected.
If an employee has a concern about work conditions or relations with other employees, HR managers mediate between parties and try to resolve the issue. They also act as advocates for employees who believe they have been mistreated unfairly by management or company leadership. In addition to handling conflict resolution in the workplace, HR managers are tasked with keeping records of all disciplinary actions taken against employees (such as warnings or terminations). They may also be responsible for explaining benefits, including insurance policies and retirement plans available to employees.
Besides, if you build close relationships between managers and employees is an appealing factor for retaining and attracting talent. Having good onboarding strategies, mental health support, and a flexible structure to work contribute to building a sustainable workplace.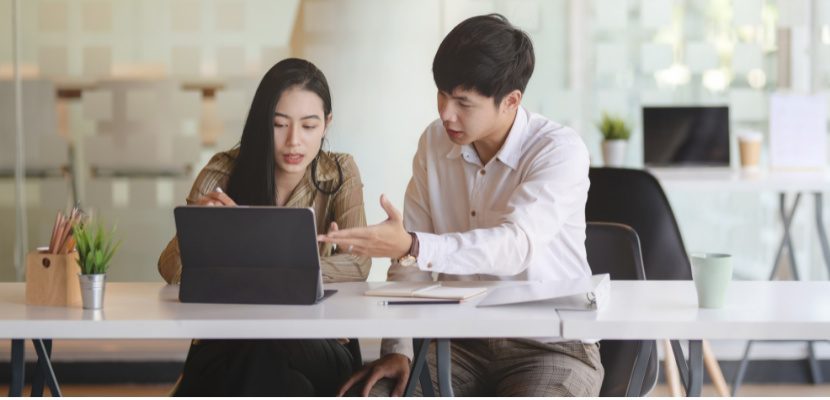 Recruiting, Hiring, and Training New Staff
Human resource managers are responsible for finding qualified applicants to fill open positions within their organisation. They also oversee the interviewing process, extend job offers, and train new employees. The manager is also in charge of developing job descriptions and making sure the company's policies are upheld. It's their job to make sure the organisation complies with all national laws regarding labour standards.
This part of the job of HRs is essential to building a solid company culture. They are the ones in charge of identifying those profiles that match your company's expectations, and ensuring you are wisely investing your money by recruiting the right people. 
Performance Management
Human resource managers work with employees to ensure they are meeting the expectations of their position by establishing performance standards and reviewing these standards with each employee on a regular basis.
Performance reviews are used to determine raises or promotions for employees or identify what training programs may be needed. In addition, performance reviews provide an opportunity to discover weak points within an organisation, and ideate new strategies aligned with employees' needs. This is done through performance appraisal methods like 360-degree feedback or annual reviews.
At Factorial, we provide all-in-one solutions to measure performance and productivity with ease. No matter if you lead large or small teams, we offer everything you need to focus on the development of your company rather than the paperwork. 
Employment Contracts
An HR manager is responsible for developing employment contracts for new hires and making sure there are no conflicts between employees and the company. Therefore, this position must be filled with a professional capable of developing contracts that align with the company's values. But also, it's key to have great negotiation skills to reach a middle point between what employees expect and what the company is willing to provide in terms of employee benefits. 
The people in charge of this duty must address personalised contracts as well, including flexible conditions and remote work policies if needed.
On the other hand, HR managers must be trained with high-quality programs that enforce equality and flexibility best practices in the workplace. It's not a secret that the most talented people are looking for better opportunities, both for their careers and their personal lives. Remote work, hybrid workspaces, and inclusion are the most valuable employee benefits you can offer to your team. 
Lastly, the one in charge to design and fill the company positions must also be up to date with current law regulations. Compliance must be a major concern, not only because it ensures a safe space to work, but also because failure in compliance can end up in severe penalties for your organisation. 
If you're expanding your staff, then chances are that this post helps you to understand the general skills required to fill the most in-demand HR job positions. Now, you are ready to hire HR managers who can handle the most important activities within your team force. Keep reading more about the recruitment process and discover the best places to recruit and find talent in HR.