HR advent calendar 2023 full of exclusive discounts and resources, all sent straight to your inbox
|
Sign up for free!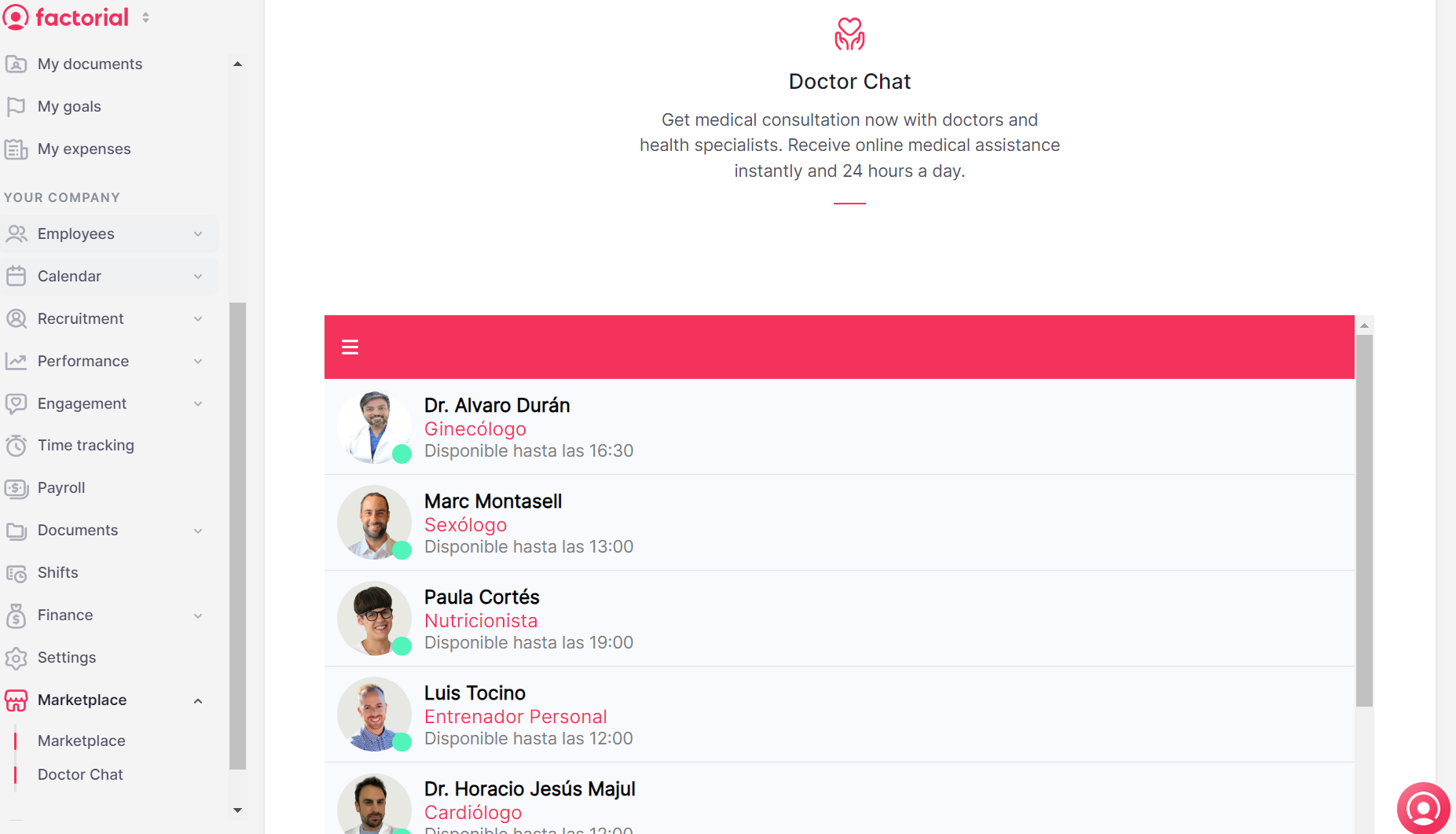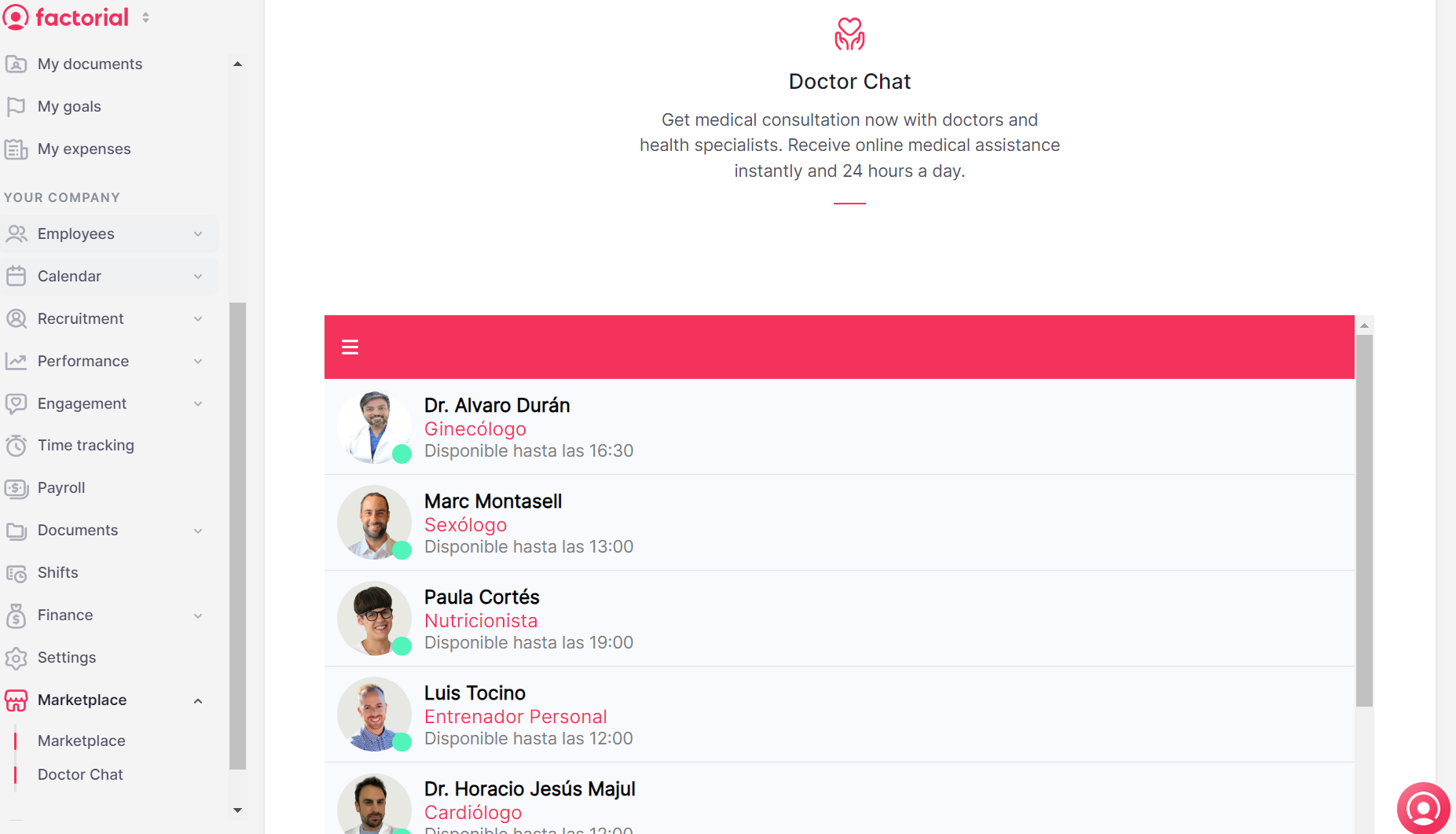 What is Doctor Chat?
Online medical chat with doctors, 24/7 availability to discuss health concerns. Employees can choose from a range of specialties such as cardiology, dermatology, and pediatrics, among others. The chat allows to receive immediate medical attention, avoiding long wait times and the need to physically visit a clinic or hospital.
Chat with certified doctors, and receive prescriptions if necessary. A safe, confidential, and convenient way for employees to receive medical care from the comfort of their own laptop.
What data will be synchronized?
Full Name

Email

Gender

Birth Date

ID