HR advent calendar 2023 full of exclusive discounts and resources, all sent straight to your inbox
|
Sign up for free!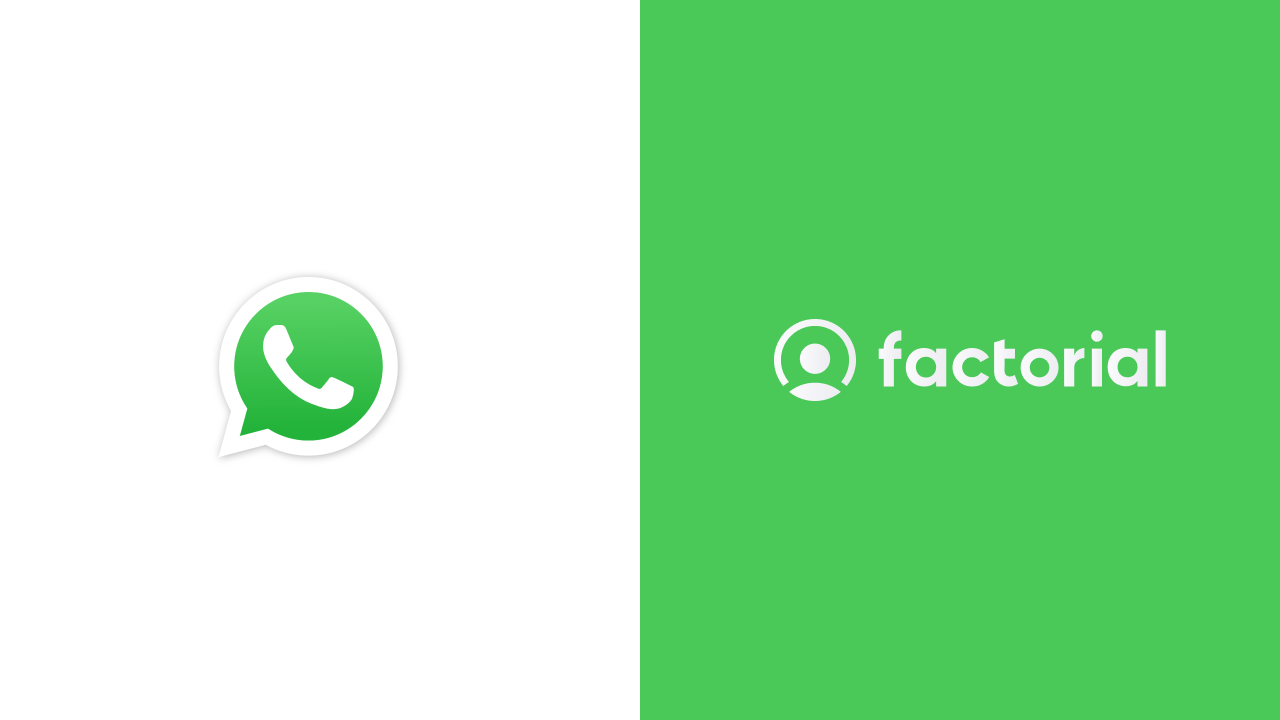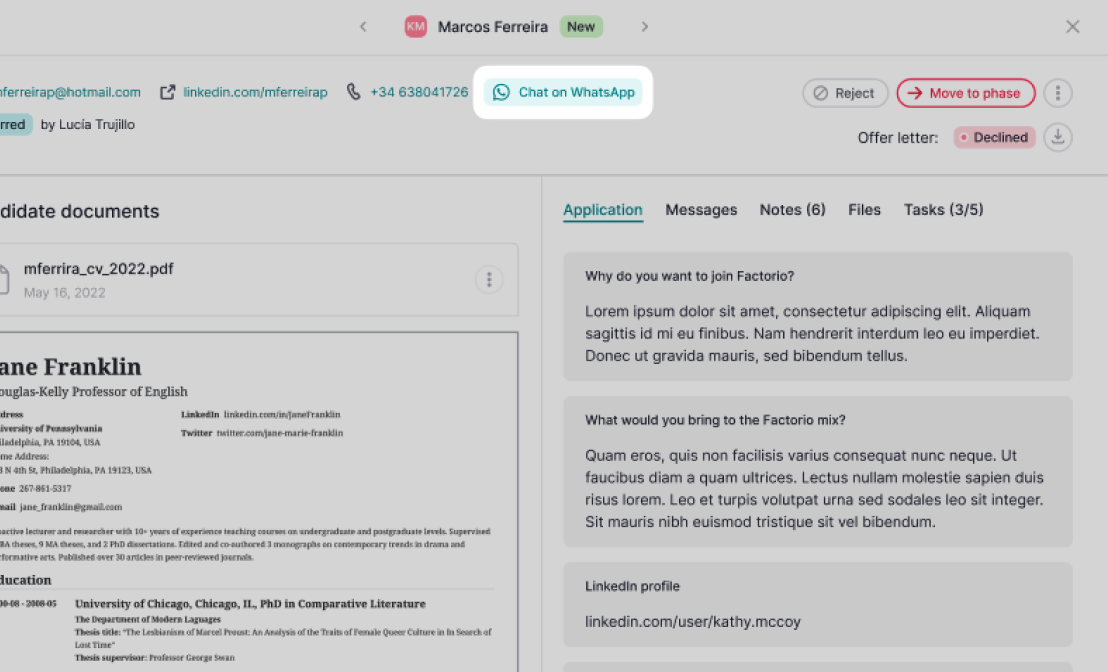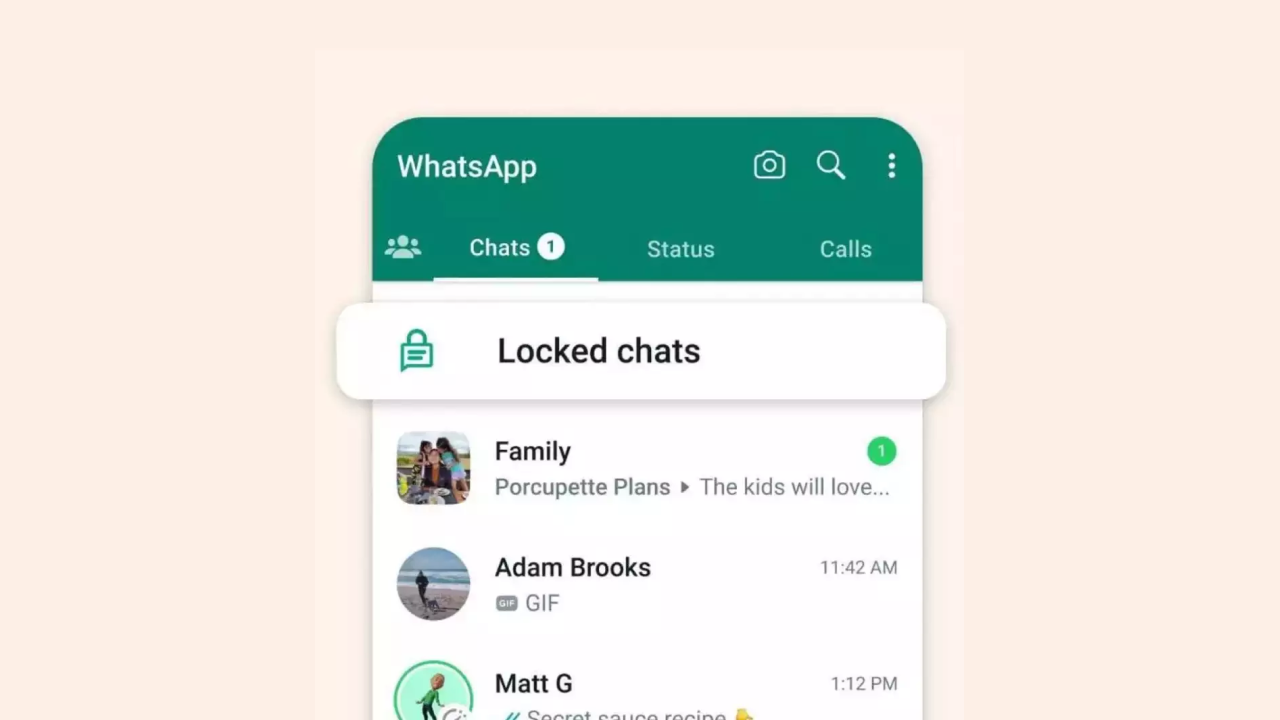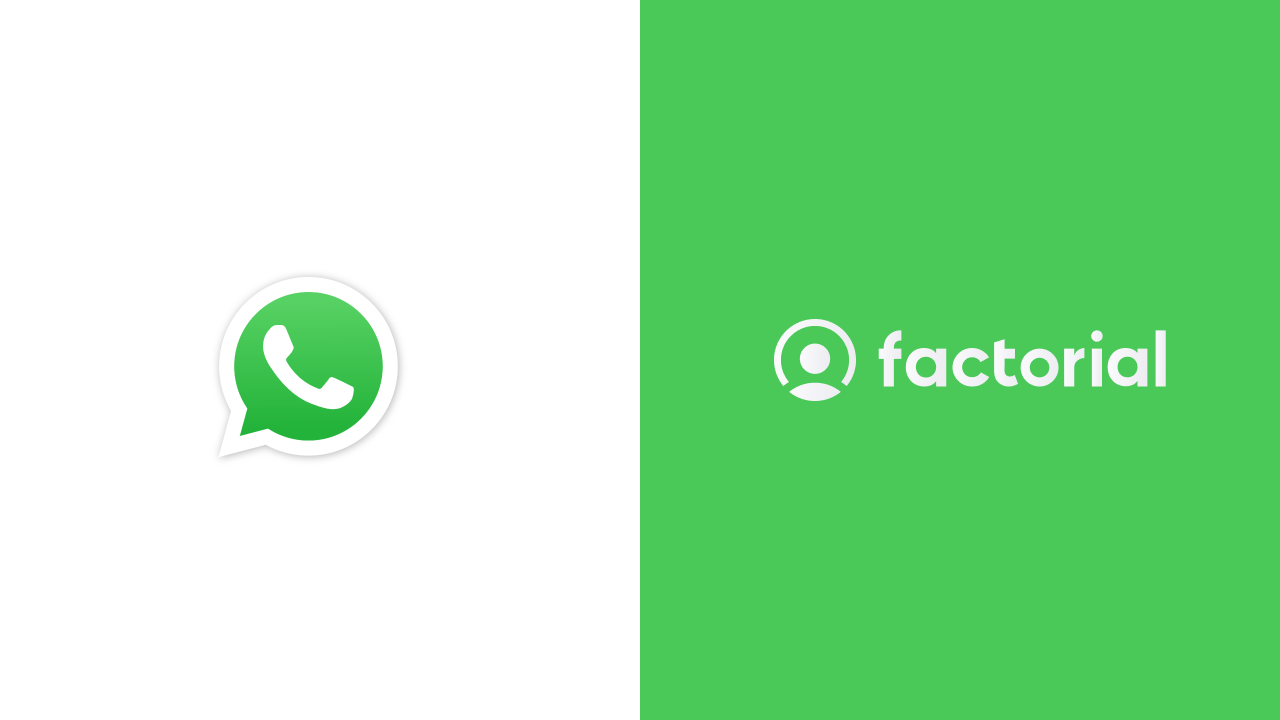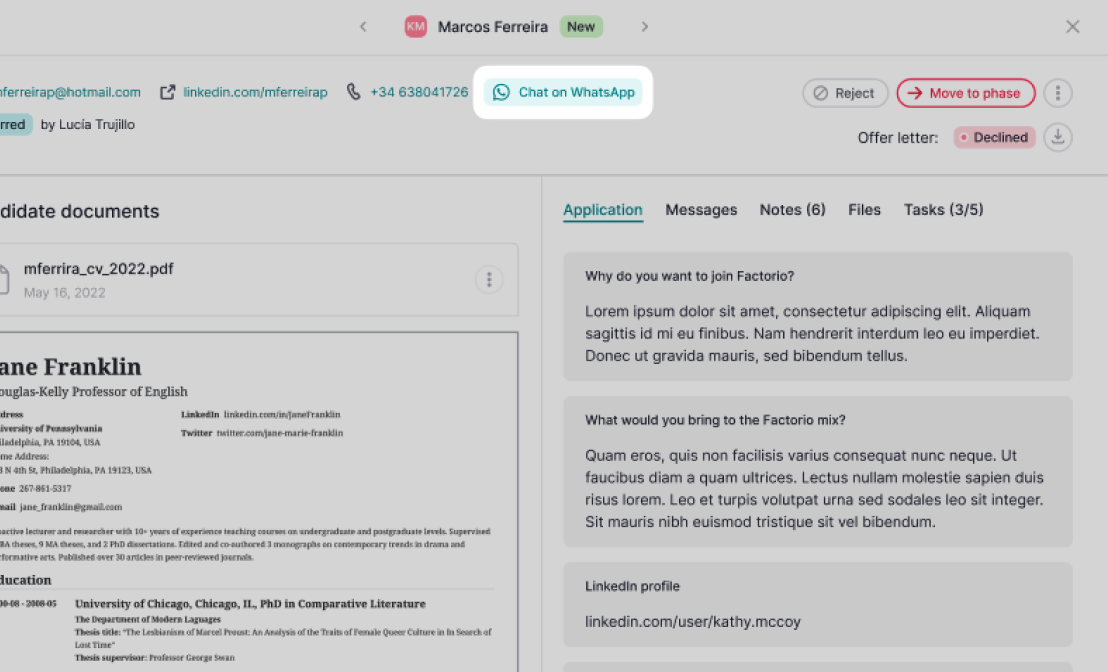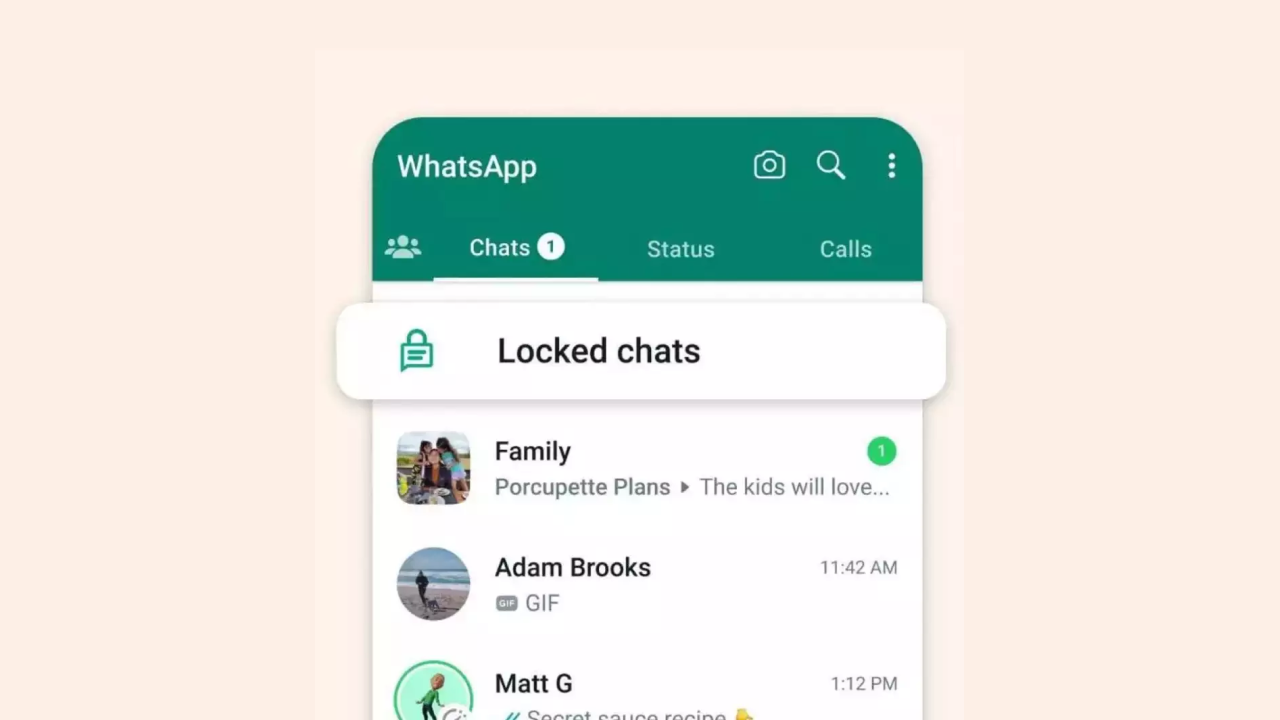 WhatsApp + Factorial Integration
Communicate with hiring candidates through WhatsApp
What is WhatsApp?
WhatsApp is a messaging app owned by Facebook, used for text, voice, and video communication
What is this integration about?
Directly open WhatsApp conversations with candidates by clicking on their phone number
What data will be synchronized?
Phone number